Narcos II
Narcos II, selle francais stallion, he was third in the age class in 4 years old, Champion at 5 years old and 9th at 6 years old, NARCOS II was essentially associated with Eric Navet to win numerous international Grand Prix and World Cups in Madrid, Luxembourg, Rome, Saint Gall and Calgary .
He was also ridden by Denis Brohier and, at the end of his career by Florian Angot to whom he gave the title of European Junior Champion. Watch Narcos II in action with Eric Navet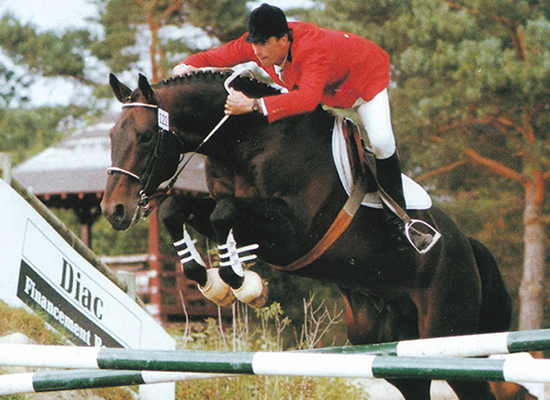 Usborne (Opan x Narcos II)
- Father Opan became European champion free jumping at the age of 3. Dam`s sire Narcos II jumped at international level and is considered one of the best French showjumper sires. Twist du Vallon and Viking du Tillard are the most famous Narcos II products in international showjumping. Grandam Lawada is a Holsteiner mare from line 671. Via the famous showjumper sires Landgraf I (Ladykiller xx) and Roman (Ramzes x) this dam line goes back to a Marlon xx daughter.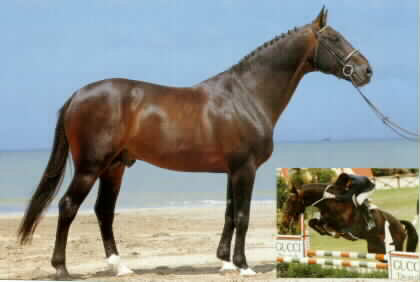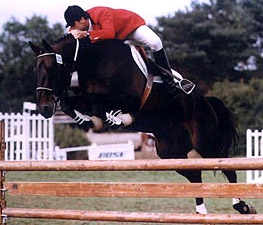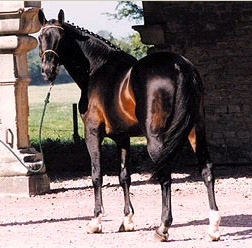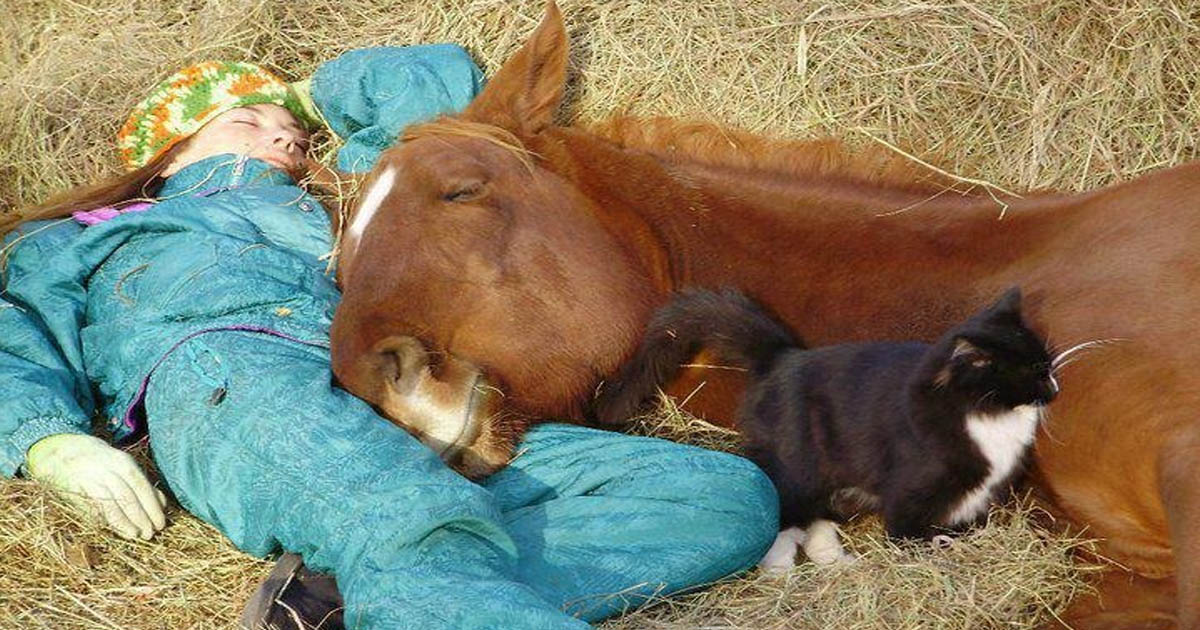 Share your pictures of your happy horses in the comments below... Have you ever seen a happier horse... 😍😅🐴 How do you know if a horse is happy?…
Read More
Aiglon Rouge
Narcos II x Dirka, -
Altessa du Boele
Narcos II x -, -
AMI DE LA FOSSE
Narcos II x -, -
Apple De River
Narcos II x Ovnie De Revel, - French Showjumping Stallion At Stud
BRAGANCE D`URIAT
Narcos II x -, -
Drakkar des Hutins
Narcos II x -, -
Edna
Narcos II x -, -
EPSOM D`UTAH
Narcos II x -, -
Etoile di Campalto
Narcos II x -, -
Fangio De Granlieu
Narcos II x -, -
Fidji D`Evordes
Narcos II x -, -
Filou De Mesnil
Narcos II x Ucy, -
Flanelle Du Presle
Narcos II x -, -
Gracio
Narcos II x Etoile Nantaise, -
Heurekka De La Loge
Narcos II x -, -
Ilian De Taute
Narcos II x -, -
Ircos Du Rouet
Sired by Narcos II, competed by LUIZ FELIPE AZEVEDO
Thira de Moyon
Narcos II x Camera, -
Twyford Van De Gevels
Narcos II x -, -
Uallis
Narcos II x -, -
Urbains de Monai
Narcos II x -, -
Twist du Vallon
Sired by Narcos II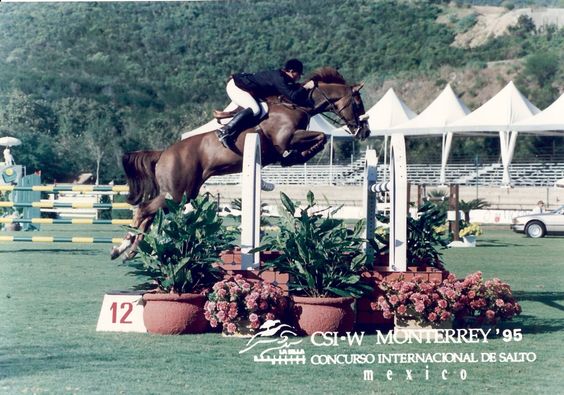 Verdi.
Sired by Narcos II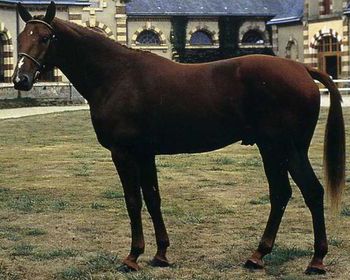 Kouros d`Helby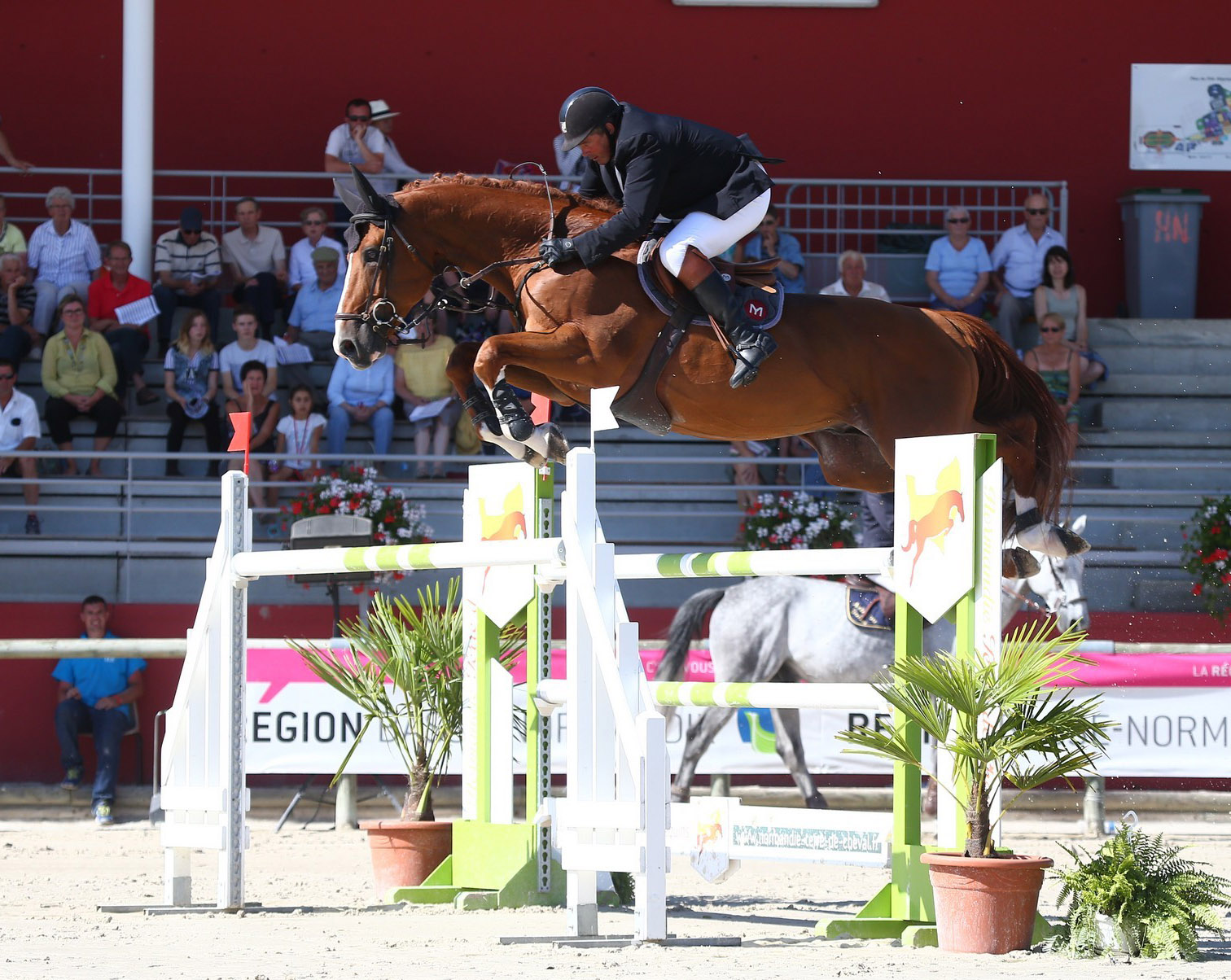 Father: NARCOS II (SF, 1979) (ISO 166)
KOUROS D`HELBY has obtained numerous Grand Pix 150 classifications under Eric February`s saddle:
- 1 st CSI 3 * 2008 St Lo (1.50m)
- 3 rd CSI 3 * 2008 Caen (1.50m)
- 4 th CSI 2 * 2009 Le Mans (1.45m)
- 9 th CSI 3 * 2010 Dinard (1.55m)
- 2 nd CSI 2 * 2012 Auvers (1.45m)
Fuji-Yama D`avillion
Narcos II x Mon Agonaise,
Tanael du Serein
Sired by Narcos II
Lismacbryan Junior
Narcos II x -, -
Jaklulu D`Aubigny
Narcos II x LUCIOLE DE CONDE,
Viking Du Tillard
Sired by Narcos II, competed by Herve Godignon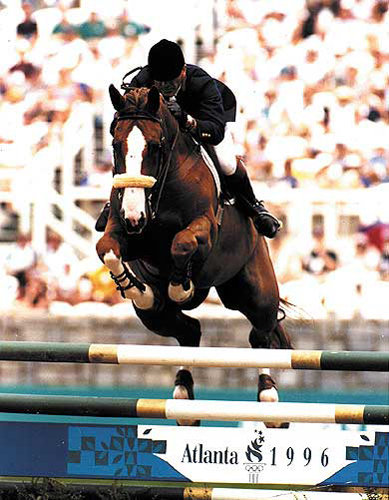 VIGNETTE DU ROUET
Sired by Narcos II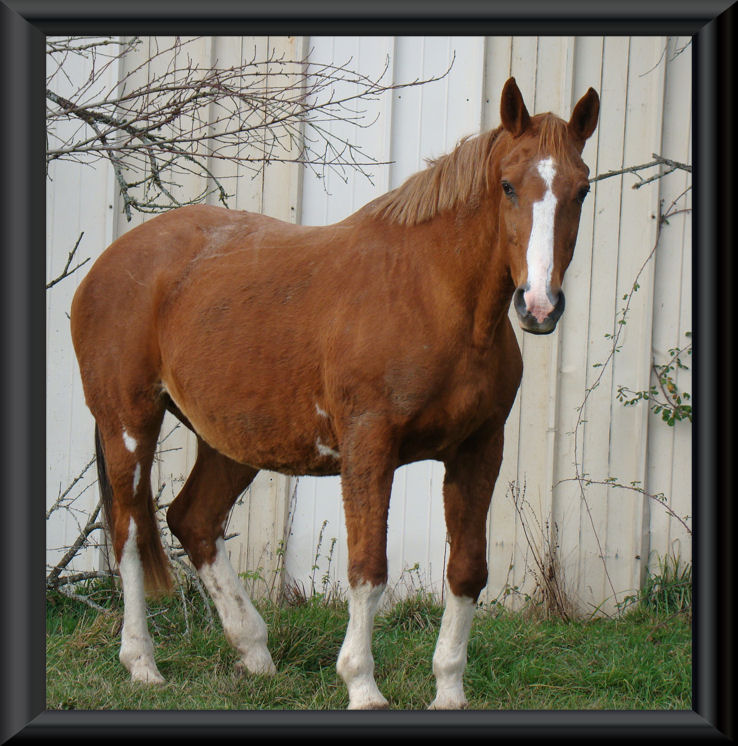 Narcossa Z
Sired by Narcos II competed by Celine Stauffer