Mystic Warrior - Appaloosa x Friesian cross
A stunning horse Mystic Warrior is 75% Friesian and 25% Appaloosa crosa, a stunning horse he stands at 16.3hh with excellent paces, he is extremally well trained and has featured at many exhibitions including the World equestrian games.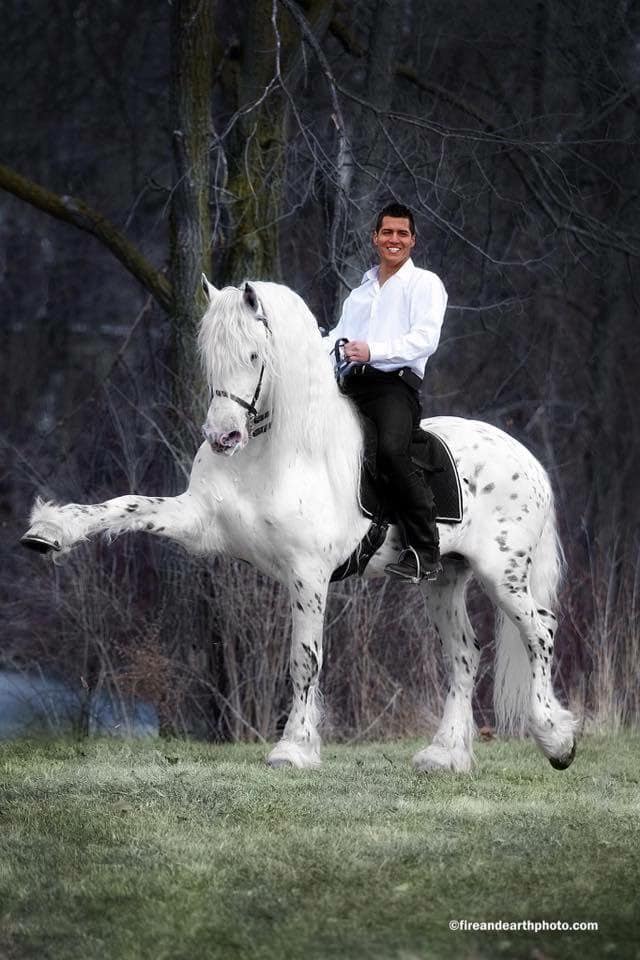 His stunning appearance has made Mystic Warrior a popular feature horse and he has appeared in many international equestrian magazines.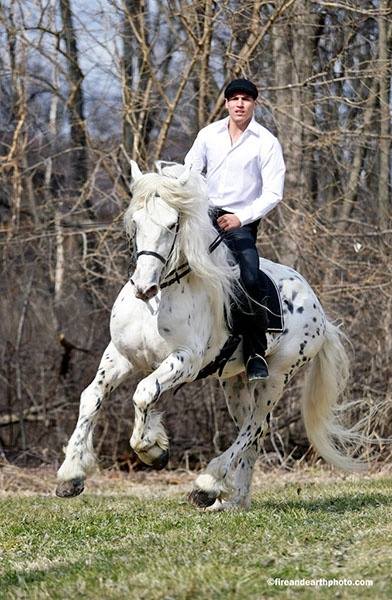 Mystic Warrior is a stunning stallion and is a popular choice for breeders producing some very talented foals and young horses.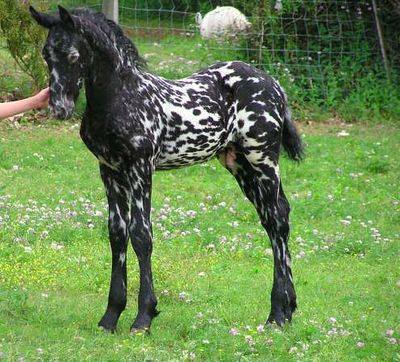 Midwest Horse Fair Mystic Warrior and Joseph Trujillo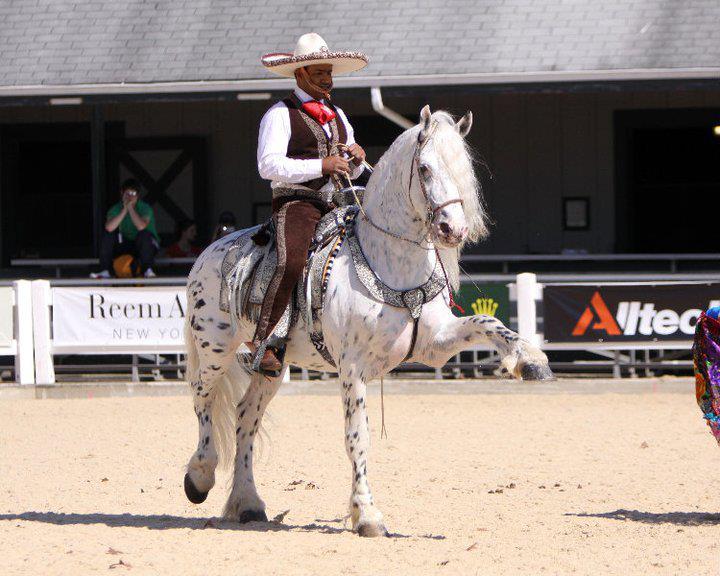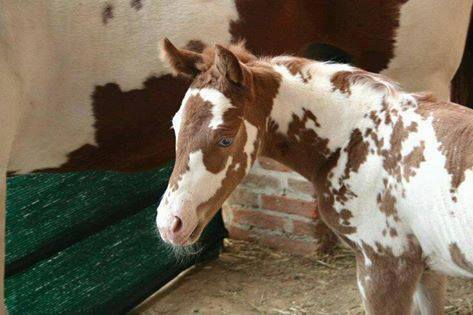 Mystic Warrior - 75% Friesian, 25% Appaloosa colt with his dam, Friesian x Appaloosa mare Sequoia