Mountain and Moorland Pony Showing
| | | |
| --- | --- | --- |
| | | Mountain and Moorland Pony Showing |
Browse through our mountain & moorland section, see examples of champion show ponies as well as search our equestrian classifieds to find Mountain & Moorland pony and native breed ponies listed for sale. Below you can see a video of Laburnum Richard riding to the championship in the Mountain & Moorland class at HOYS.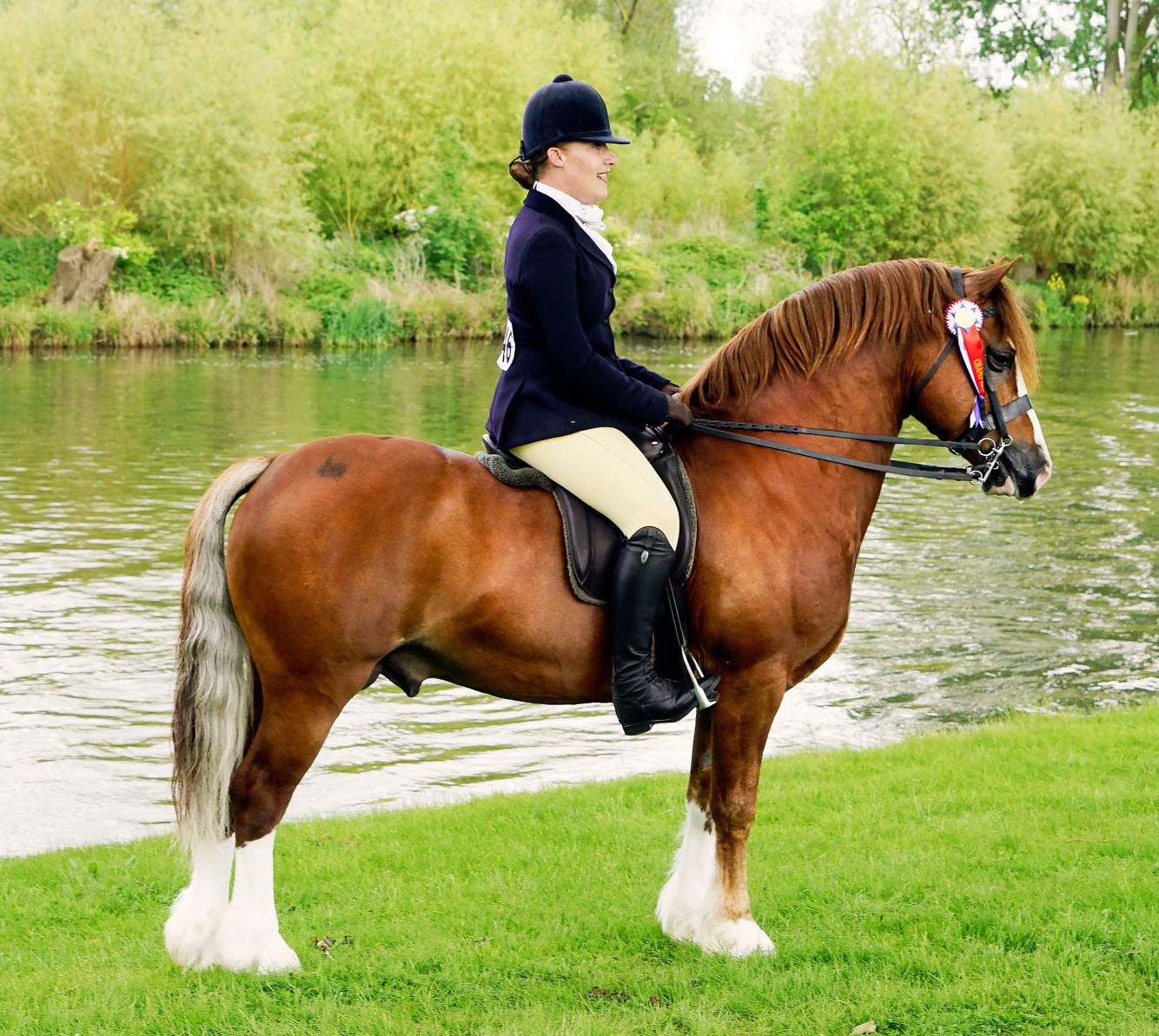 Mountain & Moorland Ponies For Sale
DYFED ANGELICA - TOP CLASS Mountain & Moorland LEAD REIN.
120cm 9yr old grey mare Reg Sec A.
Angel has successfully introduced my 3yr old to showing. She has excellent stable manners, is easy to produce & lead. A versatile pony having also competed at Cradle Stakes and Pony Club. Qualified for BSPS Heritage Classes at the Winter Champs 2003. Sold with rides. £2,000 Tel 0161 437 5576 for further details.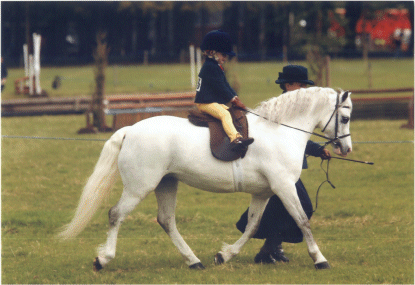 MAXWELLTOWN MAYFLY. SOLD.
11.2hh 8yr old Registered Section A Consistent schoolmistress, many wins and championships competing BSPS, NCPA & PUK, (Packard Bell, Alva International, Blue Ribband & Lobster Pot). Has also done Pony Club & Camp with great success during foot & mouth year. Competed First Ridden with previous owner. Mothers dream to produce, loves children, successfully shown in young handler classes with small 5 yr old. Has given us 3 wonderful years, a very versatile pony which will give lots of fun & success, for sale as daughter moving on. £2,750 only for sale due to change in personal circumstances.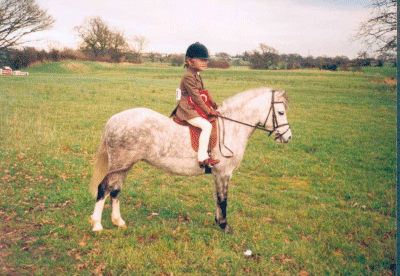 Tel Tel: 01900 829805 (Cumbria) Please note M& M photo : Taken as a 5 yr old SOLD.

INNELLAN KITTIWAKE - CONNEMARA FILLY
By:Village Paddy II, Ex: Innellan Odette.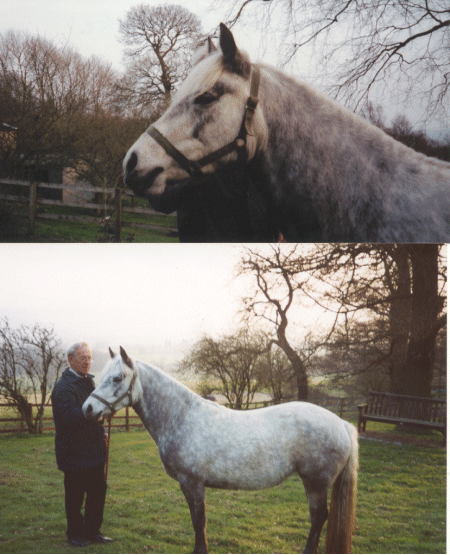 Connemara filly, grey, rising 3 years. Approx 13.2hh. Top Irish bloodlines. Substantial quality filly with a lovely head. Very good bone and movement. Well handled and ready to break or breed from. £1,800. Tel/fax 01667 852423 (Northumberland)

THE PERFECT FIRST PONY FOR ANY CHILD.A small 12hh Welsh Sec B. 150% in every way. She goes on and off the lead. Hacks, jumps, goes bareback. You name it she will do it. Tel 01539 824222. (N.Lancs).
Silver Fox II in the Thistledown Mountain and Moorland Working Hunter pony of the Year (138cm)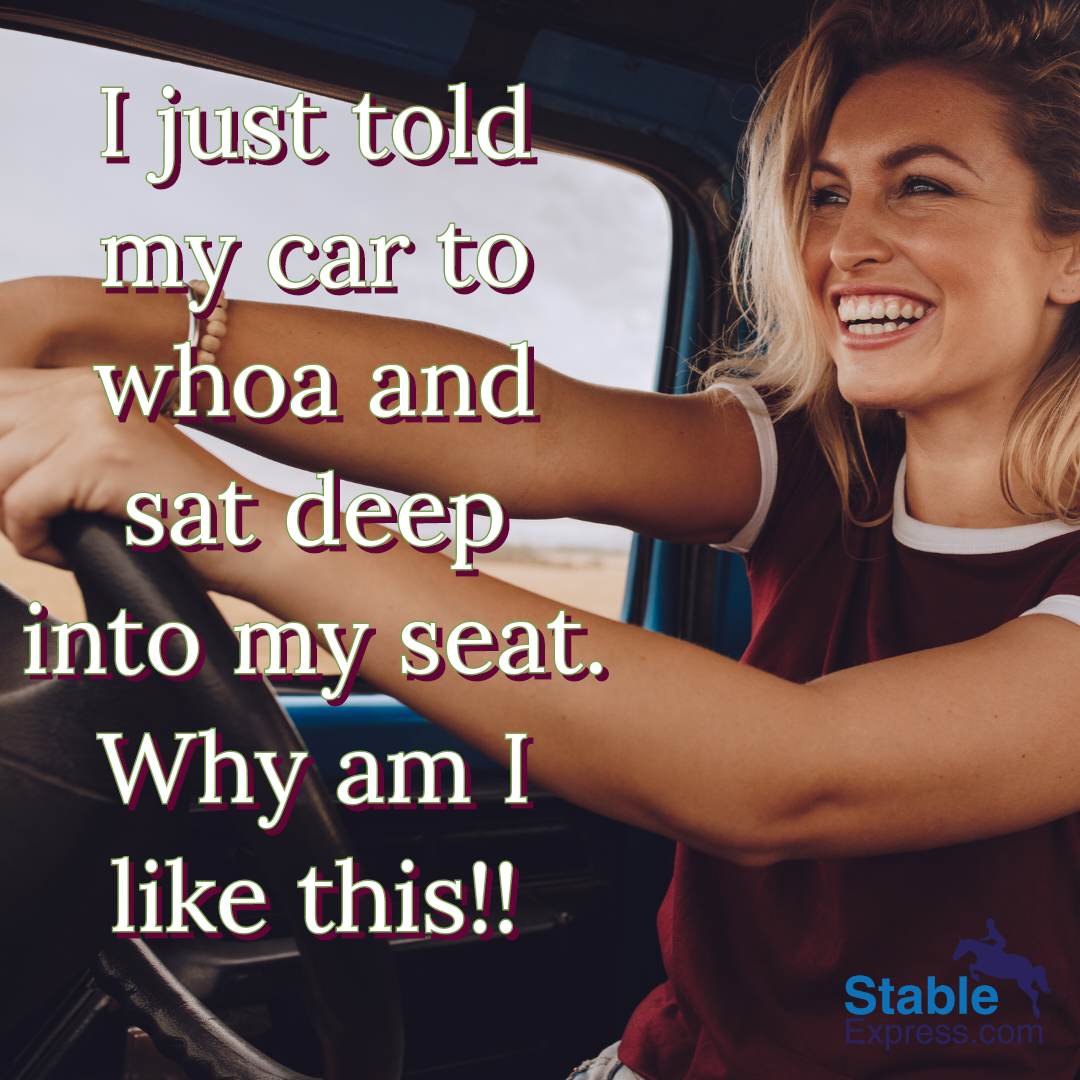 Yvonne Van Der Velde - Holland - Endurance Rider / Horses competed by Yvonne Van Der Velde include Joy escobar, Joy La Vie En Rose, Joy Nrg & Joy Jochie.…
Read More