It`s The Business
Its The Business is a Grade A International Showjumper.
In 1994 he won the three major indoor winter Championships, EPD, Toggi and Parkes.
1st & 4th International Grand Prix in Veendam, Holland. 1st Grand Prix, Newark and Notts. 1st AIT Bath & West, 1st AIT Royal Welsh, 1st AIT New Forest.
1st Special Stallion Jumping Championship at Valkenswaard in Holland where It`s the Business beat Europe`s top 35 showjumping stallions.
1994 ranked 24th in the BSJA top 200 showjumpers.
Winnings in excess of £30,000 in the last two seasons.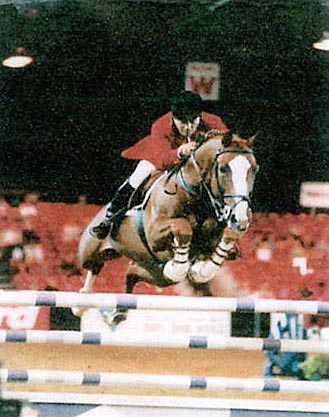 Pedigree of It`s The Business
The sire Jasper, won the Hamburg Jumping Derby and many other international classes. With a heart as big as a lion, and as careful as they come, he has had many admirers.
In the 1995 BCM world rankings, Jasper has rocketed into seventh place on the list of top progenitors. Of course, this Courville son had already made a name for himself in International jumping as Little One, but he seems equally competent as producer of showjumping horses. Considering the qualities and ages of Legato, Jabot, El Padrino, Elton, Degina, Avontuur, Copa Cobana, King Size and Wodan B, it seems likely that Jasper will be one of the regulars in the top rankings for years to come.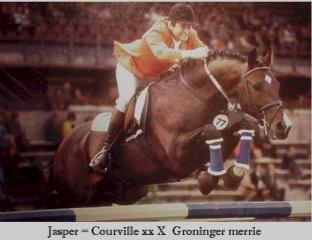 The dam Alanda is a very successful showjumper in Holland, with numerous wins and successes. In 1994 she was 4th in the Dutch Showjumping Championships (the top placed mare).
Alanda`s maternal grandsire Kartouche and his sire Gondelier were both international showjumpers.
Alanda`s sire Le Mexico had phenomenal jumping ability, the very quality that he passes on to his offspring.
This Furioso grandson, Le Mexico, has been a gift of the Gods for Dutch breeding. This SF, who exclusively served the KWPN, produced reliable jumpers, 19 of which are in the ranking, that makes him the third most productive WBCSH sire of the past five years. Besides Starlet and Comex, Le Mexico produced many top class products himself, but seems to do even better through his daughters, as Burggravin, Murphy Brown La Silla, It`s The Business and Everest Elton are fearsome competitors in many a Grand Prix.
His sire Mexico was a successful stallion in France, being sired by Furioso, who produced a number of approved sons besides Mexico, such as Futuro and Furioso II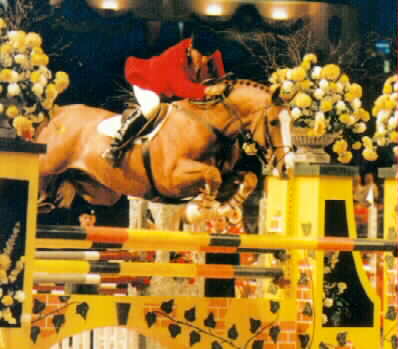 It`s The Business is a stallion who competed internationally with Geoff Glazzard winning over £30,000 in his show jumping carreer that was unfortunately cut short through injury., Among his victories are Newark and Notts grand prix, Bath & West AIT, Royal Welsh AIT and New Forest AIT, Its The Business also beat Europe`s top stallions in a special stallion show jumping championships in Valkenswaard.
On his retirement from stud Its The Business became a popular breeding stallion, standing at High Offley Stud were he would attract many mares each year. Progeny of Its The Business includes Exander who jumped internationally with Mark Mccourt, Woodlands What a Business jumped by Alec Trickett, Back In Business winner of Portuguese grand prix with Mennell Watson, Sunnora Son British bred grade A competed by Carl Freeman & Derek Morton, Fools Business winner at HOYS with Katie Shaw.
Its The Business was put to sleep in 2017 at the grand old age of 31, Its The Business semen is still available from Derek Morton Call: 07803 140696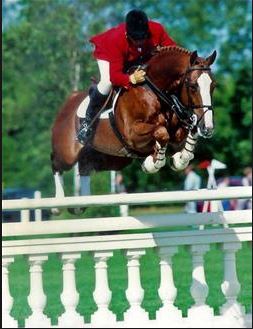 High Offley Busy Business
– Sired by Its The Business out of the mare Another Daisy, High Offley c jumped internationally with British rider Corrine Collins.
PROGENY
Top prices achieved at numerous sales including top 3 year olds - Show Business £10,750 & Good Business £6,000.
Little Business is a jumping horse who represented Portugal in the junior European showjumping championships out of the mare Gordon`s Twist who is a grade A showjumper, ridden by Helen Van Heyningen.
It`s the Business - 3 year old top bid 1994 high performance sale at Stoneleigh. Sunnora`s Son, 6 year old, numerous BSJA winnings. Kracker Jack, county wins as a foal and yearling. Mind Your Own Business, county wins and champion 1994 & 1995.
Breed show 1st premium awards to Ravensdale Adair, Waterlands, Atlas, Back in Business, Its a Diamond and Mind your own Business.
The Beez Neez was the AES Champion at their Annual Show at Hickstead and also achieved the top yearling price at the High Performance Sale at Stoneleigh.
Sunnora Son was bred by by It`s The Business rider Geoff Glazzard, a combination of two of his great jumping horses Sunnora Son is a son of the great Sunnora, and went on to be one of the leading British bred jumping stallions winning thousands in the show jumping arena, below you can watch a video of Sunnora Son in action with James Billington (son of Geoff Billington) when he was a young rider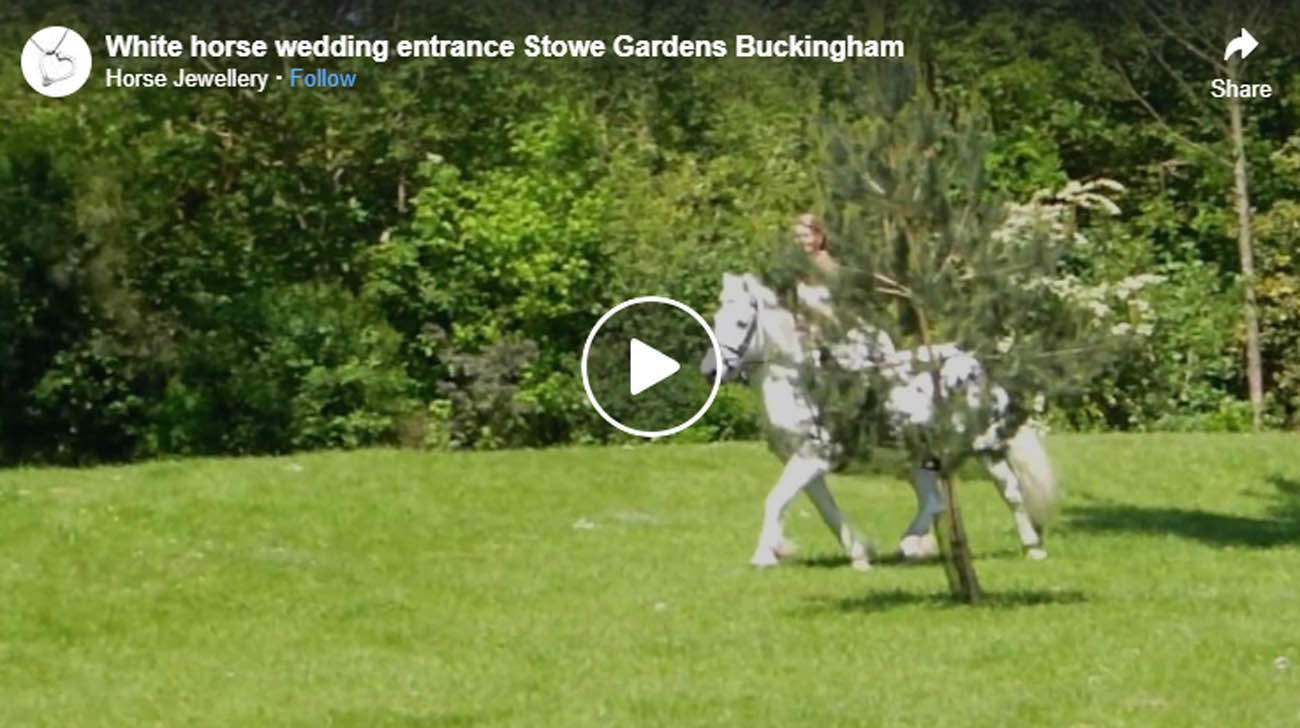 Beautiiiful, like a fairytale entrance by Horse & Rider, a perfect pair, absolutely gorgeous!!! Planning your wedding, here are some tips on bringing an equestrian theme to your special day.…
Read More
It`s a Snip
It`s The Business x -, -
AU
It`s The Business x -, -
Windy Business
Windy Business has the pedigree to perform, her father Its The Business is one of the leading UK breeding stallions while his mother Gentle Breeze also competed internationally with Derek Morton
Business Success
It`s The Business x Fragrent Daisy, -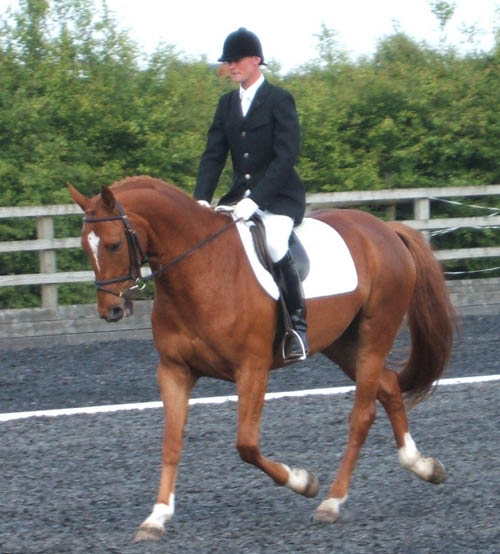 Back In Action
It`s The Business x Gordons Twist, AES - Horse Show Jumping Database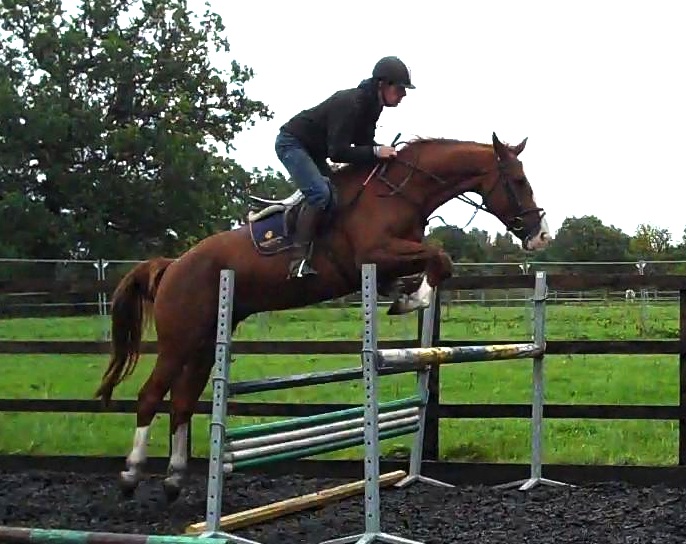 It`s Mine
Grade A Showjumping Stallion, Its Mine (It`s The Business x Polly)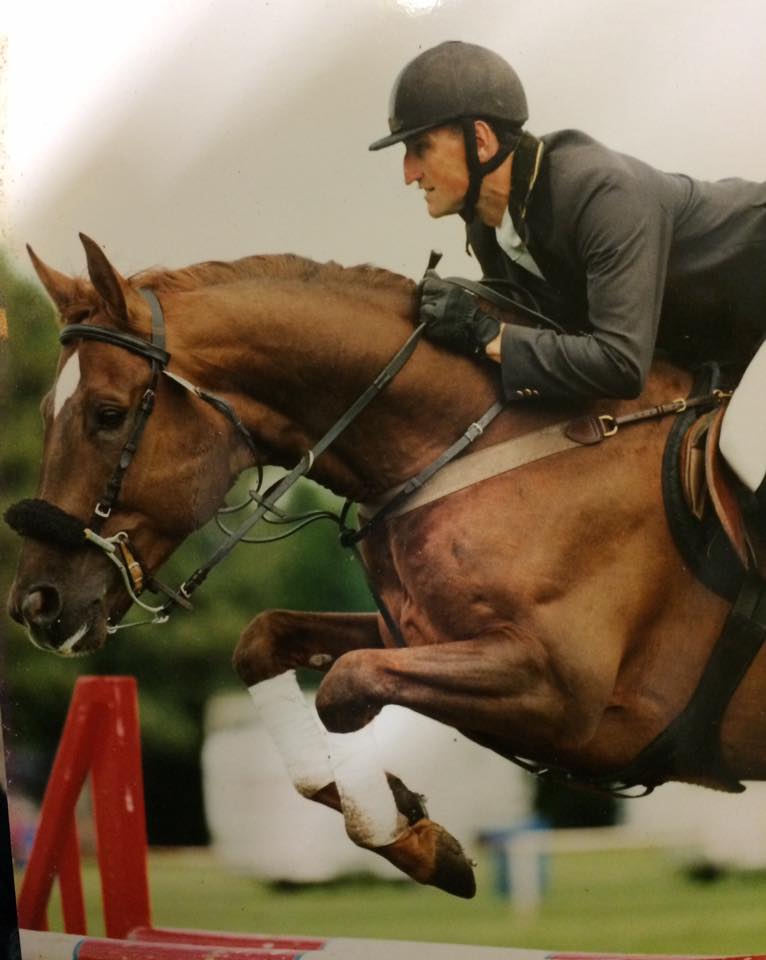 Expensive Business
It`s The Business x Nefertite, - Horse Mares Home Bred Sport Horses
It`s a Gem
It`s The Business x -, -
It`ll Be Me
It`s The Business x -, -
Libero`s Business
It`s The Business x Jadorijke, - British Horse Database Horse Mares
Little Business
It`s The Business x Gordons Twist, -
Pretty Business
It`s The Business x -, - British Horse Database
It`s Charlie
Winner of the 4 year old championships at Scope Festival of showjumping with Derek Morton
Retro Business
It`s The Business x -, - Colored Warmblood Stallions UK British Show Jumping Stallion
Waasif
It`s The Business x Lafanie, -
Last Business
It`s The Business x Nefertite, - Horse Mares Home Bred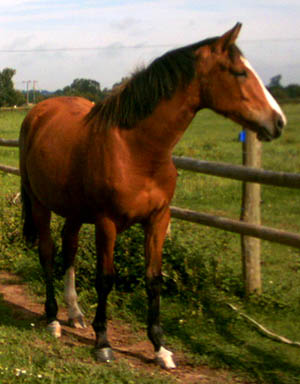 Daisy Business
It`s The Business x Fragrent Daisy, AES - Horse Mares Young Dressage Mare Sporthorse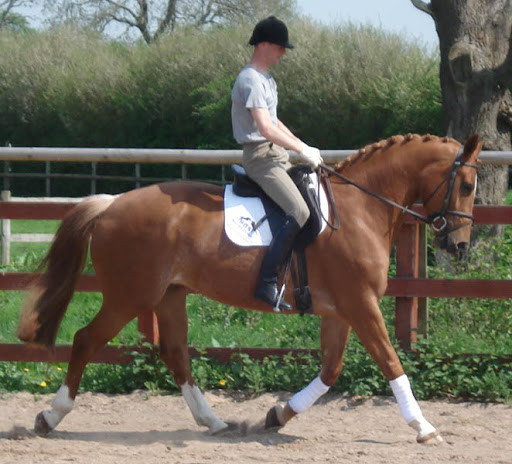 Bred At High Offley Stud
Exander
It`s The Business x , - Irish Showjumping Stallion Horses Jumping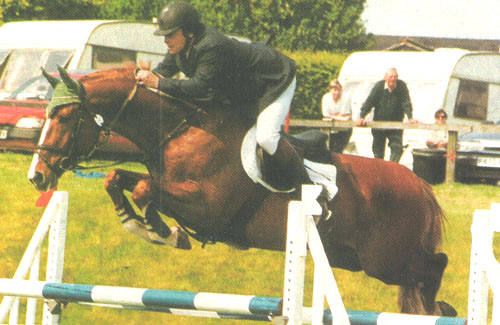 Darius
It`s The Business x Gordons Twist, -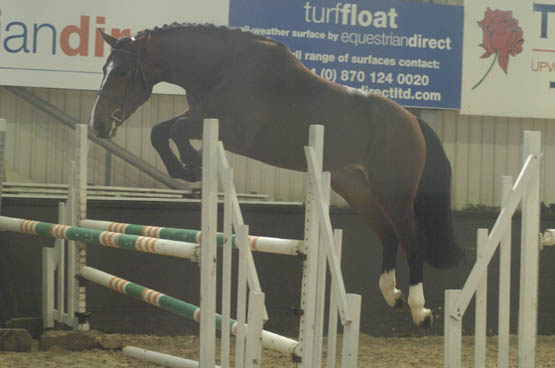 Bohemian Business
Sired by Its The Business out of the Sultan daughter La Boheme, Bohemian Business was a graded stallion and competed up to 1.35m level as a show jumper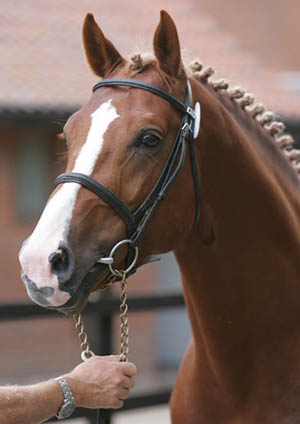 Magic Business
It`s The Business x Bohemian Magic, -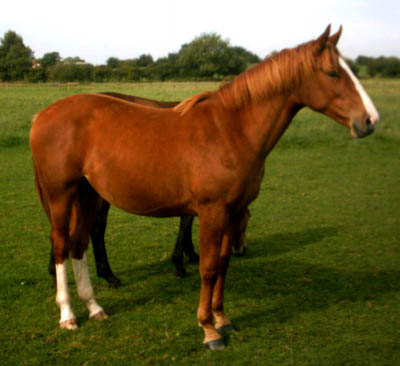 It's Charlie
It`s The Business x Know Nothing, - Bred by Beach house stud It`s Charlie showed himself to be an exciting young horse winning the four year championship at the Scope Festival of showjumping with Derek Morton.