Horsebox Repairs
Stable Express offer a wide range of services for the Horsebox and Horse Trailer owners, from minor Horsebox repairs to full refurbishments. If your Horsebox or Horse Trailer is looking a little tired we can make it look like new again, what ever it needs we can do it.
Our local horsebox depot undertake Horse Trailer and Horsebox Repairs, Refurbishment, Servicing and Mechanical Repairs both mobile and at our workshop in the Midlands.
Stable Express are supplier fitters for a number of Parking Sensor and Camera System companies and have wired and wireless systems to suit all types of vehicle or trailer, we can fit systems with one to four cameras to cover sides, rear and horse area and parking sensors to protect the front and rear of the vehicle.
For all your Horse Trailer and Horsebox Repairs give us a call today.
Email :
info@stableexpress.com
, Tel:
0800 002 9120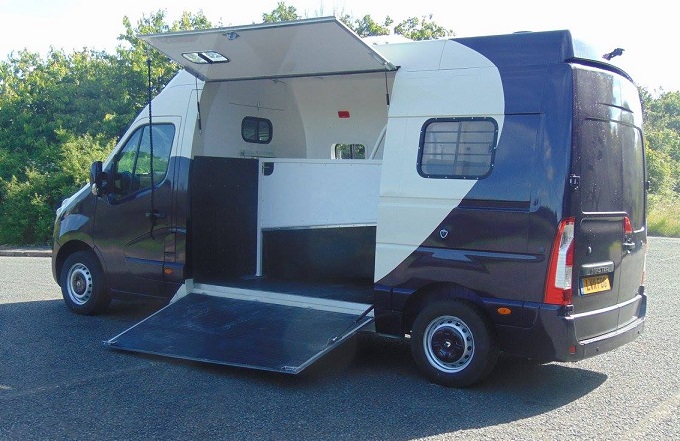 Horsebox servicing / horsebox repairs - Customise and bespoke work also available. Customise your vehicle for your needs.
Email :
info@stableexpress.com
, Tel:
0800 002 9120
Horsebox Repairs & Services
Bodywork Repairs
Accident Repair
Alterations and Refurbishment
Ramp Repairs and Re-Mating
Living and horse area Refurbishment
Cleaning of cab, living and horse area
Servicing and Mechanical repairs
Welding to MOT standard