Horsebox Conversion
Horsebox Conversions From Ruby Rose Horseboxes - Ruby Rose Horseboxes can offer you a new build horsebox conversions of the highest calibre built to your unique specification and requirements, for a no obligation free quote please call us on 0800 002 9120, we always have a wide selection of donor vehicles available for conversion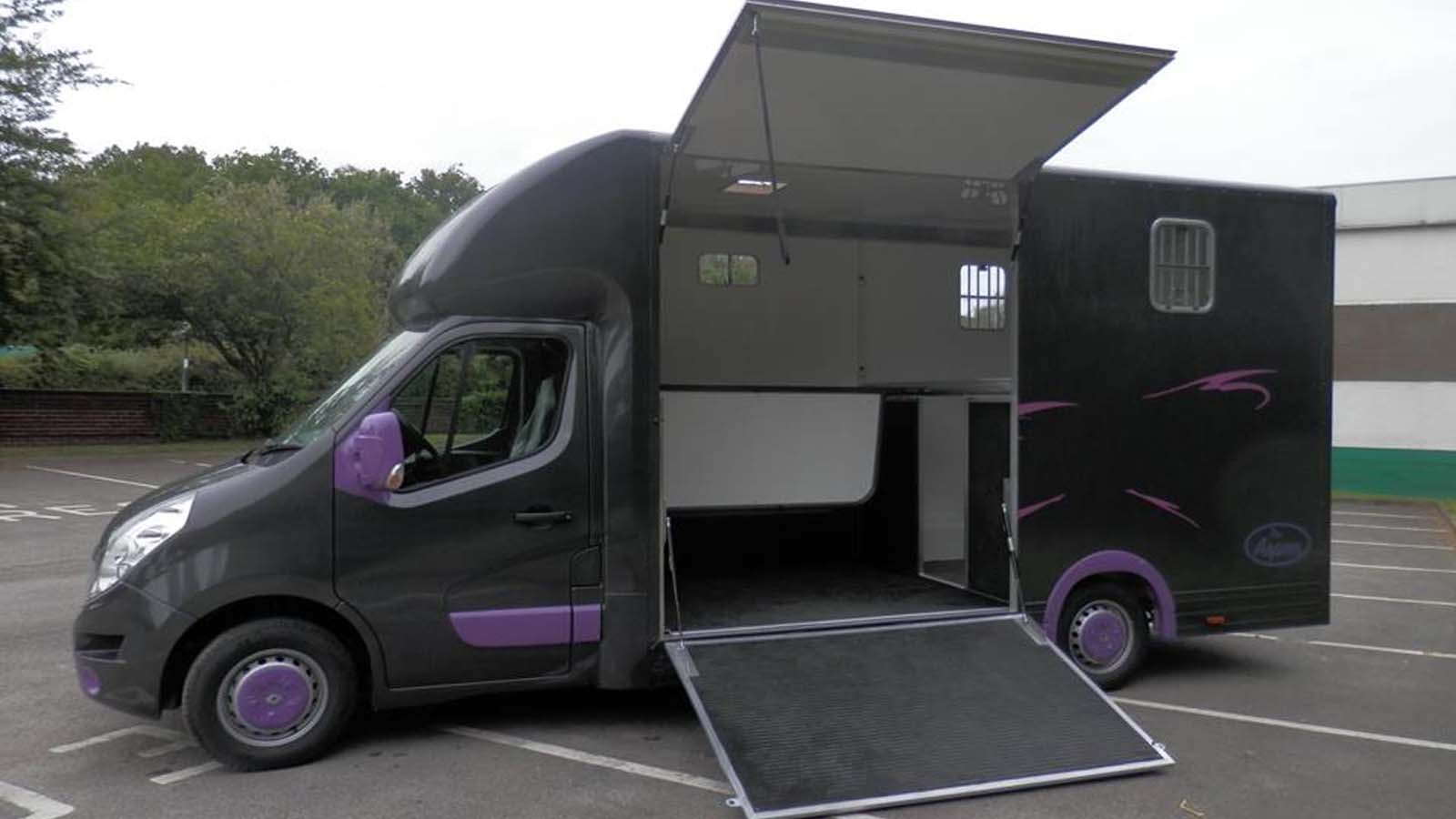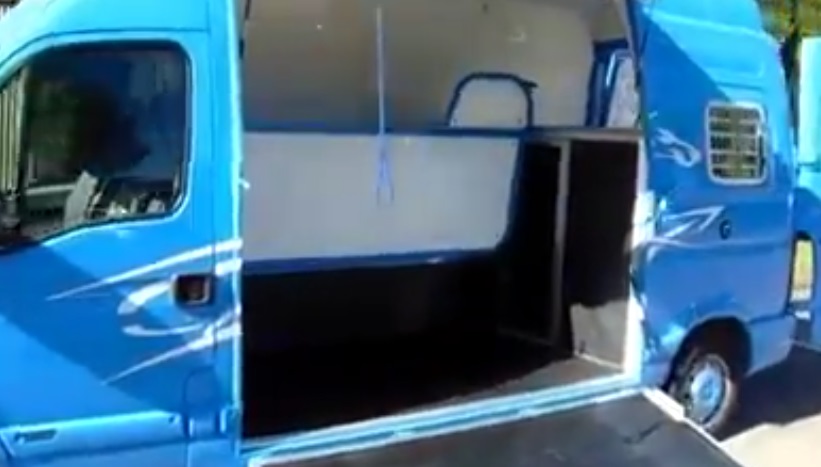 Another New Conversion Went out last week. Check out the very different extra item in the living. At Peper Harow Horseboxes we can do most things. What unusual extras would you have in a horsebox?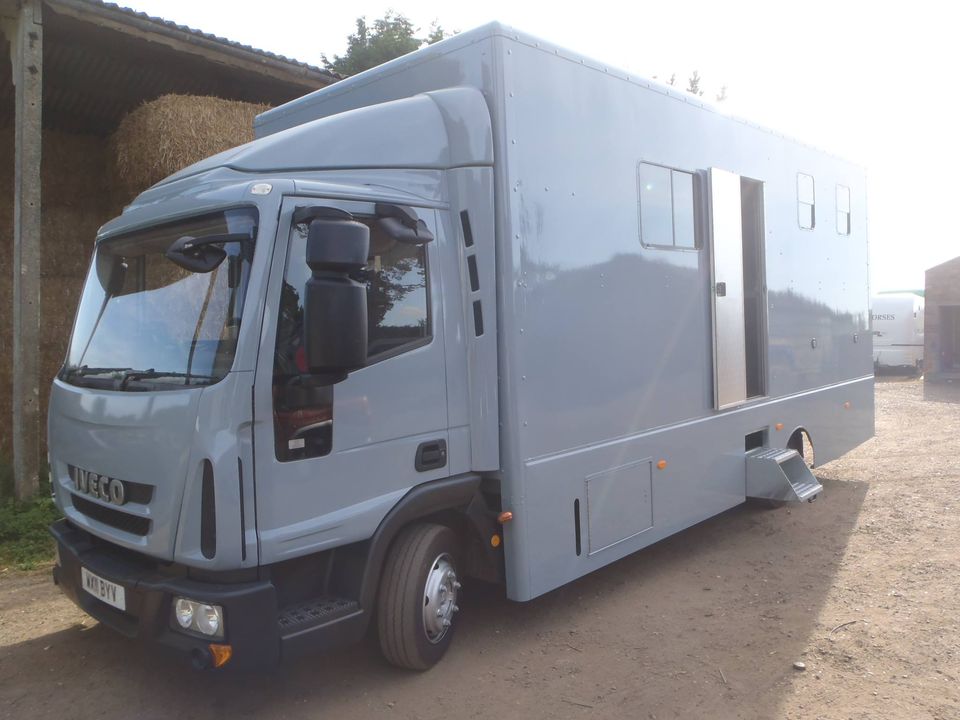 Another Fantastic LDV conversion out the door More Available if interested. All very low mileage £8500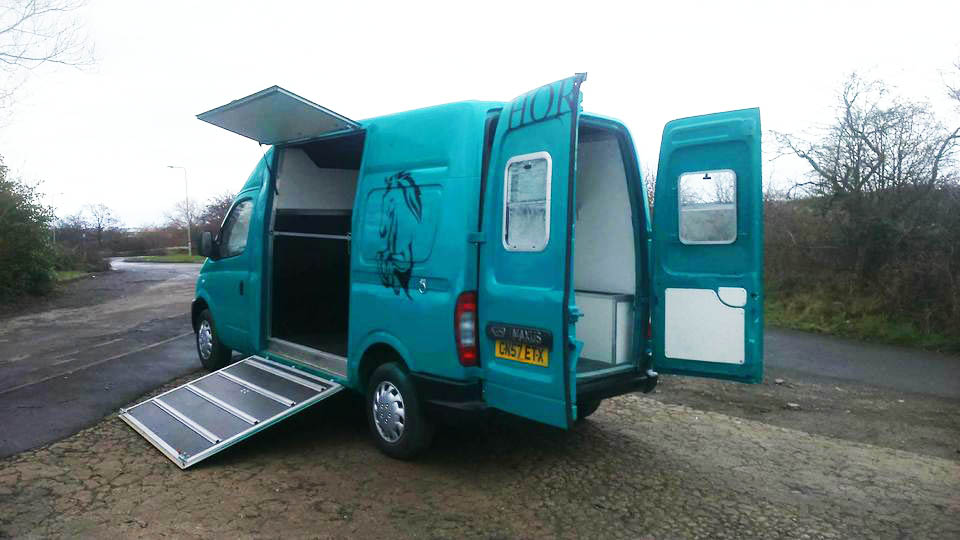 Renault Master 3.5t Horsebox - This is a 2004 Renault Master new built horsebox conversion with long wheelbase, high rooftop. Comes with MOT until September 2017 and full service history. Mileage: 140'000 miles : Weight: 2260 kg after conversion

Cab: - In very good condition - Wireless, colour CCTV- internal and reversing - Remote central locking - Seating for 3 - Radio/CD

Horse area: - Stalled for two rear facing - Can take two 16.2hh horses - Reinforced bulkhead - Rubber walls - Rubber flooring with drainage hole - Strong and adjustable padded partition - Fixed breast bar - Tie and hay net rings - Natural light supplied by 3 opening windows - Ventilation system - Interior lights - Easy to operate metal ramp with plywood and rubber, with two gas struts - Lockable, high opening top door - Storage over pod

Rear tack area: - Two storage spaces under seating area - Checker plate flooring - Large rear access doors - Spare wheel - Saddle rack will be fitted at customers request External: - Tie up rings

Price: £8,900.00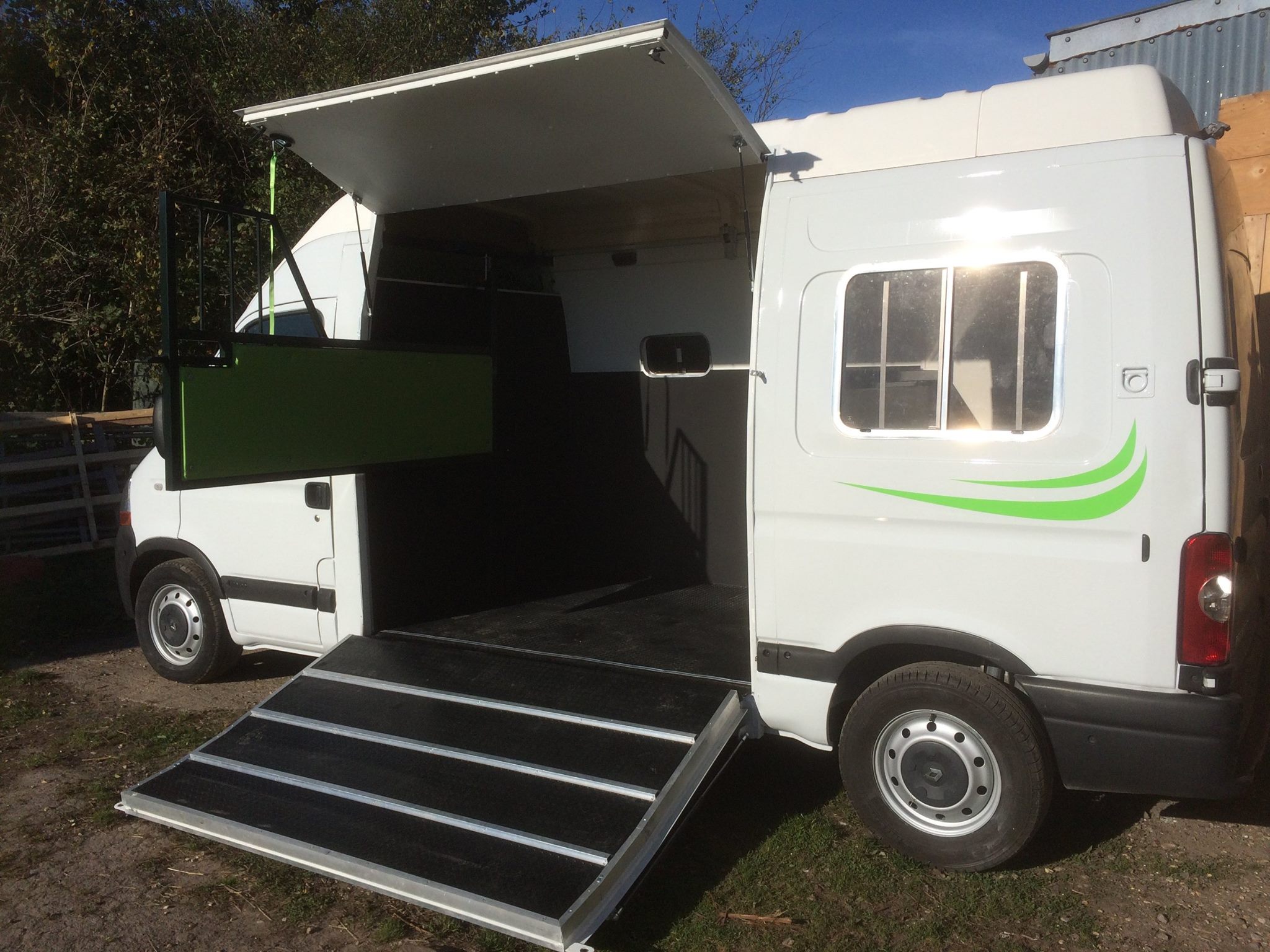 2012 Renault Master Eclipse 3.5 ton Horsebox £21,450 NO VAT - READY TO DRIVE AWAY TODAY!
2 stall rear facing 2012 Renault master with sat nav, Bluetooth and air con. New build and ready to drive away, fitted with its own exterior moulds branded by Owens horseboxes. This lorry is finished in a high gloss metallic burnt red and is crafted with yacht grade fixtures and fittings ! The Horsebox has a rear grooms section with seating and wardrobe with a fixed breach bar and half size partition , also included is a full warranty on this lovely Horsebox. This lorry is available today and there is no vat to be paid. The mileage is also warranted and has done mainly motorway miles before its conversion.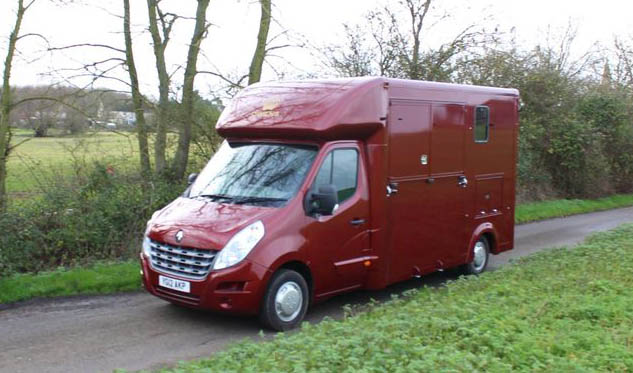 2008 Renault master Horsebox, new horsebox conversion - 134k - Ready in 4 weeks - Built to your spec - Solid colour of your choice - Deposit will secure £12250 - 2005 also available @ £10250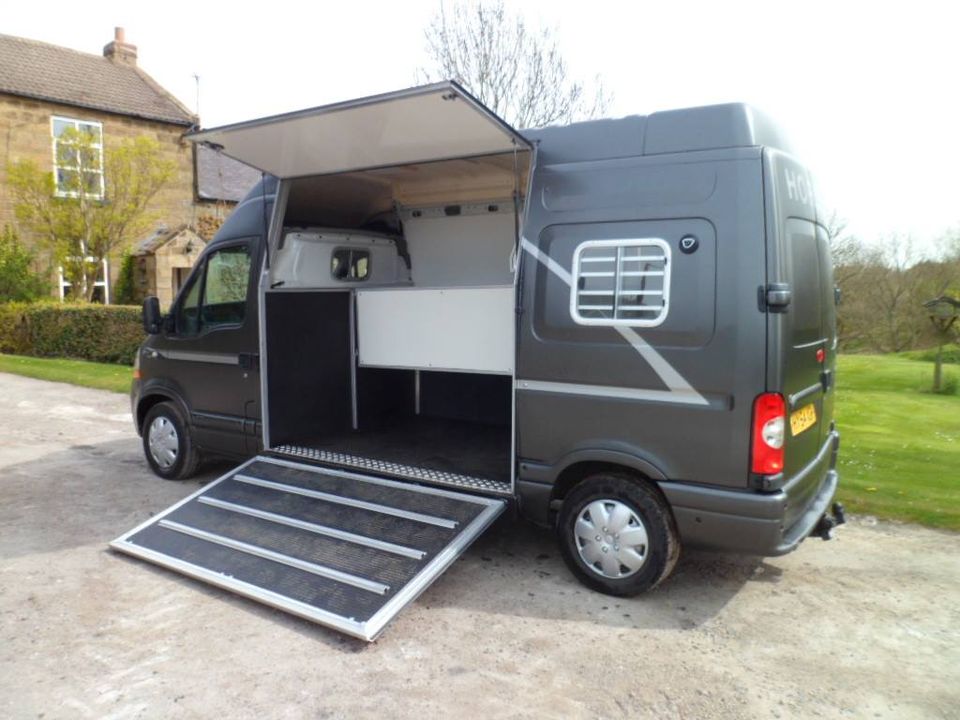 2012 renault master horsebox conversion. the same as the one in the pic however if booked before friday you can choose your colour ..TOTAL BARGAIN at 11k inc vat.. will be ready to go middle next week ..stunning box with in built sat nav / blue tooth .. price is for the standard spec ..this can be added to if ordered before completion additional extra prices are listed on our website www.edquine.com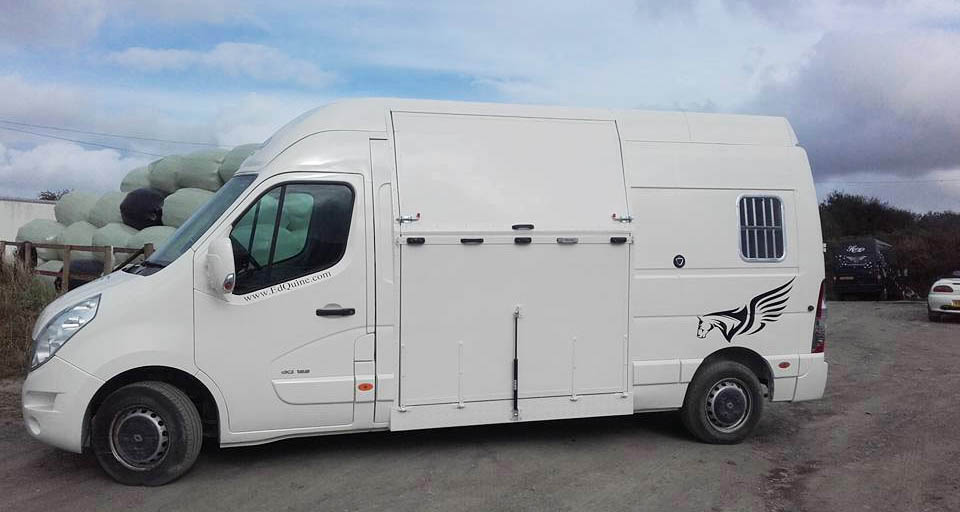 Horsebox Conversion For Sale - 1973 leyland fg horsebox conversion : Gas cooker with oven fridge toilet, Double bed above cab log burner, Lots of money spent on engine rebuild, New brakes all round I.e wheel cylinders master cylinder water pump. M.o.t September 17 tax exempt body needs a bit of tlc. £6.000 o.n.o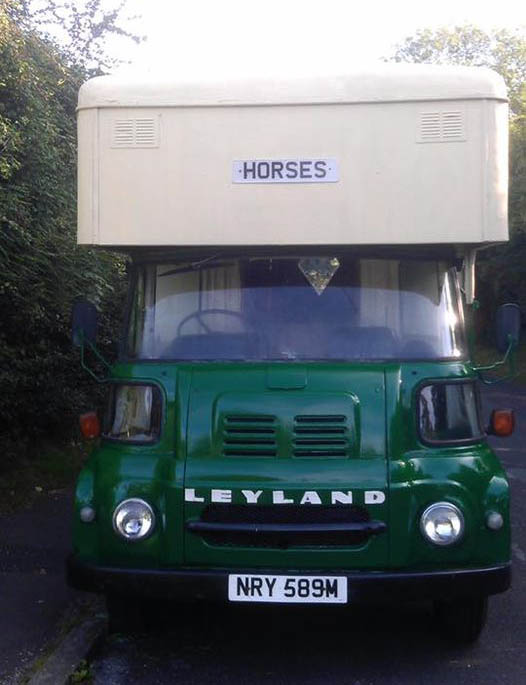 3.5 Ton Horsebox Van Conversion - 6 gears desil engine, 2008 148,000 miles - Lovely to drive. Cheap price due to needing a quick sale due to personal circumstances and I don`t have any history other than a V5 £7200 ono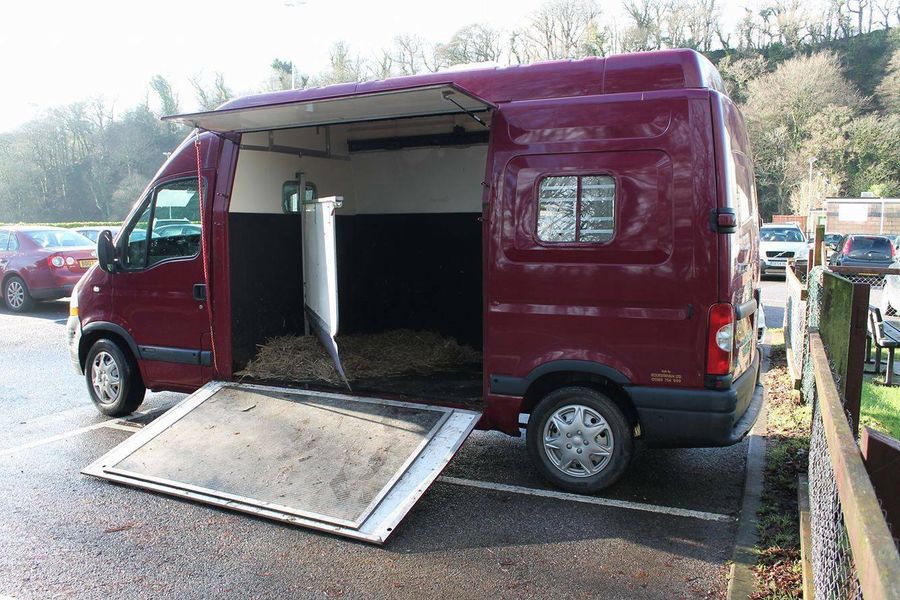 Vauxhall movano 2006 112000 miles on clock Full service history. Long wheel Base available for horsebox conversion. £2500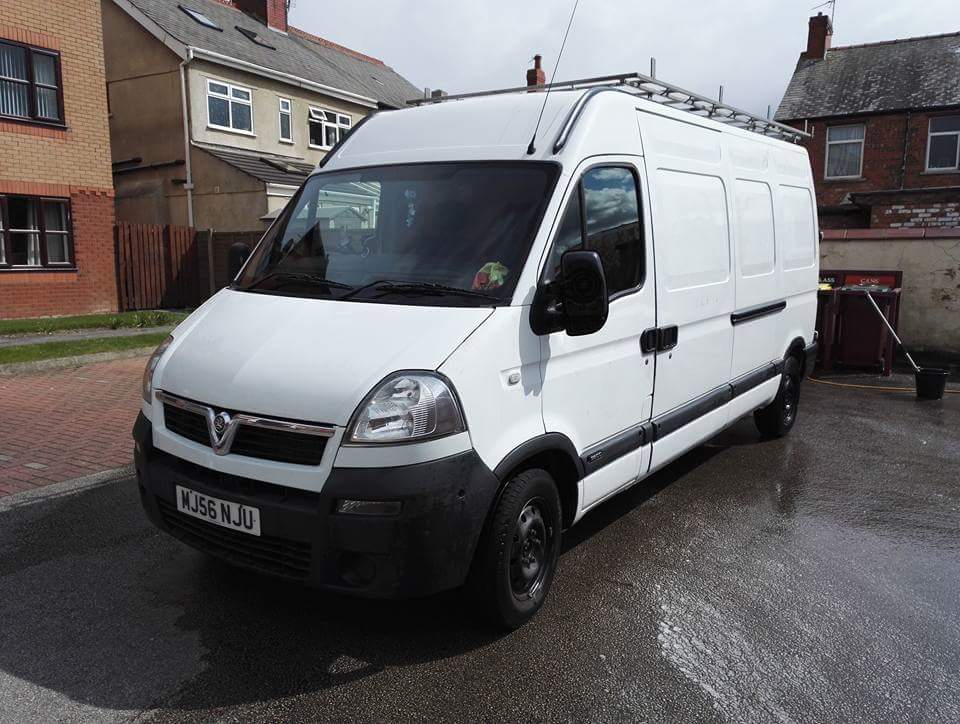 ContentAdvert