Horse Stables For Sale

Stables are essential for your horse as they provide protection from the elements, a place of rest and so much more. Find out why stables are essential! Buy horse stable and get the best deals at the lowest prices on Stable Express! Great savings from stable company providers local to you.
Hunter Stables


Hunter Sables | Fast-growing manufacturer of equestrian buildings, horse stables, field shelters, tack rooms. | Call 0117 329 1840 or Email Sales@hunterstables.co.uk

The Stable Company


Yorkshire based company offering horse stables for sale, Telephone: 01904 430630, Email: lovetimber@thestablecompany.com. Timber horse stables

looking for stable for your horses find local builders able to construct a stable block or specilist horse stable companies offering timber stables or building American barns for your stable. We also have horse stable manufacturers offering internal stables both new and second hand. Chart Stables - Chart Stables, Chart House, Dencora Way, Ashford, Kent TN23 4FH / Telephone : 01233 611123. manufacturers wooden equestrian buildings, supplying an impressive range of quality stables, horse field shelters & American barns.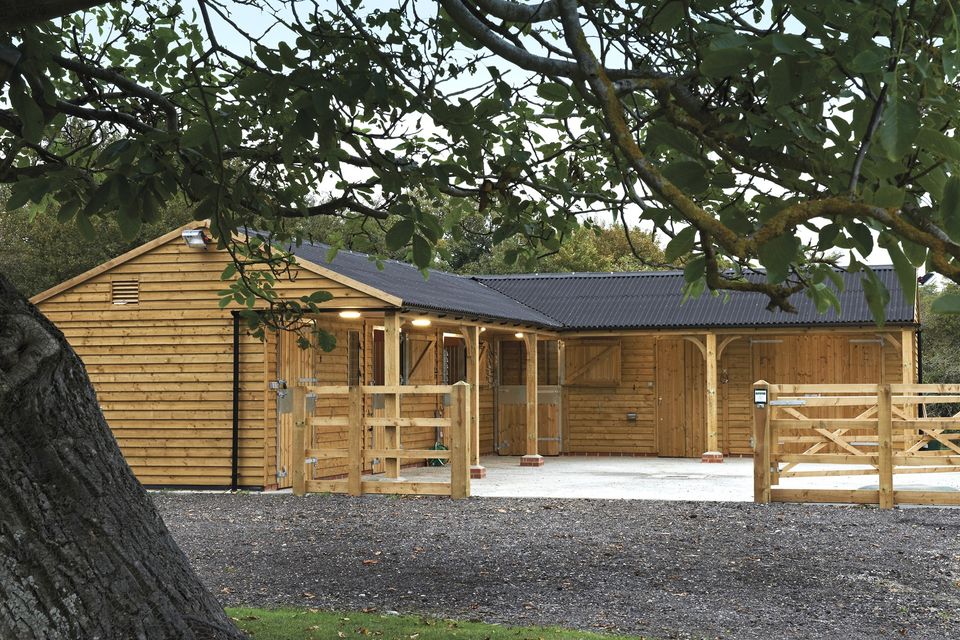 Olson Timber Buildings - Dencora Way, Ashford, Kent TN23 4FH / Telephone : +44 01227 913636. We make buildings to last. From the pressure treated wood we use to the galvanised hinges, right down to the stainless steel nails an Olson Timber Horse Stalbe is built with care for longevity. Find out more & get a quote today. If you need advice about an American Barn Stables or some help with designing one, drop us a message. Surprisingly cost effective and interest free credit available (subject to status).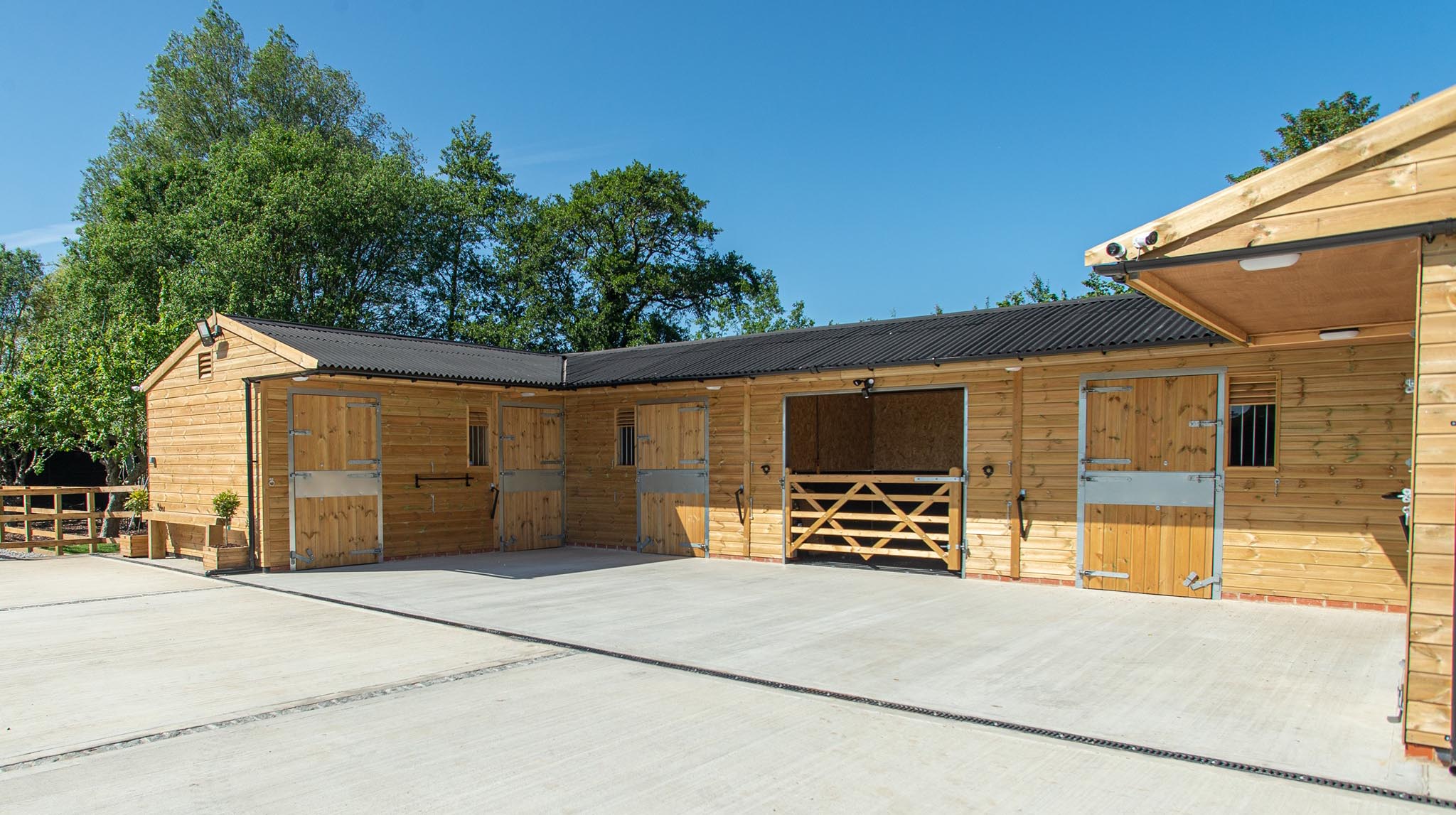 Woodhouse Stables - Penkridge, Stafford / Telephone : 0845 83 40 411 / Email : sales@woodhousestables.co.uk. Quality Mobile Horse Stables, Field Shelters and fixed Stables, manufactured to your specifications, using 100% pressure treated slow grown timbers. All stables come with a canopy, Genuine Onduline roofing and kick boards as standard. Years of experience designing Horse Stables and Horse Shelters.




StablesOnline - Unit 3, Beechlea Industrial Estate, Winkleigh, Devon, EX19 8DH, www.stablesonline.co.uk / Telephone : 01837 680006 or 0800 756 9670. Modular barn installation - 4 stables, a tack room, a rug room, feed store, wash bay, bedding store and machinery store. Total size 60' x 36'. Double sliding doors each end, windows in the stables and brown recycled plastic boarding throughout. Fibre cement roof with roof lights in each area. Just sealed rubber matting left to do! Great installation job.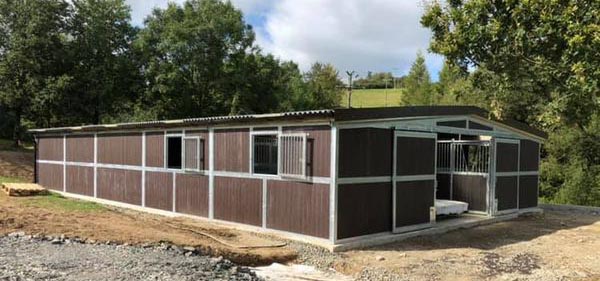 Oakley Timber Horse Stables Oakley Timber, Oakley Manor, Brereton Lane, Sproston, Cheshire, CW4 7LR - Telephone : 07533878851, oakleytimberstables@aol.co.uk. Free delivery & erection on all equestrian buildings throughout Cheshire. Horse stables, field shelters, custom designs of any timber build, email your drawings to oakleytimberstables@aol.co.uk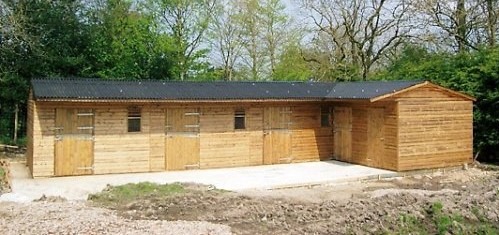 Finner Stables - 7 South Avenue, Ullesthorpe, Lutterworth, Leicestershire LE17 5DG / Telephone : 01455 209893, Email: sales@finerstables.co.uk. Mobile horse stable blocks delivered & installed including cladding on galvanised steel skids. Amazingly efficient fabulous quality

Monarch Stables For Sale - Monarch Equestrian, King Street, Willenhall, West Midlands, England, WV13 1QT. Telephone: 01902 605566, Email : sales@monarch-equestrian.co.uk.

A lovely installation that was complete recently.

Our most traditional stable, the Imperial, made with the same high quality materials as our Majestic and Regal range.

These wonderful stables have been built back to back in Brown recycled plastic that is maintenance free, completed with fully boarded brown plastic divisions and bottom swinging doors, all placed in an open barn and we think it looks really smart.

ContentAdvert
Click here to see the full Whitaker family tree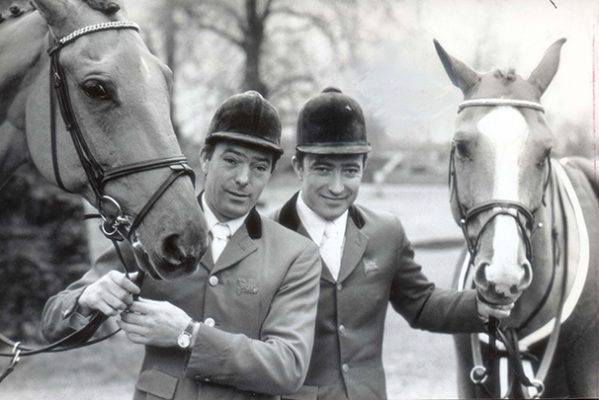 Top Quality Timber Horse Stables for Sale in Ireland - Delivered and Assembled for you!
Hello ! – We would like to tell you all about our great Stables For Sale. Our website is still a "work in progress…", so we apologise if you cannot find all the information you need. Sorry about that, but we will be happy to talk to you directly about our quality wooden horse stables if you would please call us at (076) 680 1251 , or Contact Us via Email.
What do we do?
- We supply Timber Horse Stables and Field Shelters, which we DELIVER and ASSEMBLE for you anywhere in Ireland. Large or Small, optional Storage - Standard and Customised options available stables Prices from €1,280, including VAT
What are they made of?
- Our Horse Stables for sale are made of Top Quality Pressure treated wood, with a Shiplap construction to give a smooth, attractive finish
The roof comes in a choice of either an apex roof shape, or a flat, tilted roof. The roof is made of long-lasting Tegral steel, lined with an anti-drip underlay.
What are the Standard Features?
The assembled stables are bolted to concrete slab
They are made with a 9" damp proof course and bonded (waterproofed)
The Roof is constructed of Tegral Steel with anti drip underlay
All exterior wood pressure treated
All hinges, bolts, kickovers galvinised
There are Cabin hooks on the top and bottom doors
Top of bottom door features an anti chew strip
The inside of the Stables is lined 4ft up inside with ¾" board (kickboard)
Can we get the Stables made to our requirements?
Yes – We gladly discuss the stables for sale with you, for sizes and optional extras, and to get the design that best suits your requirements and provide you with a very competitive quote. You can see some of the stables we have done for other customers in our Gallery
Who supplies the concrete base?
You do, but after that you can leave everything to us. We'll have a chat with you first about the sizes, and then when the base is ready we come and assemble the stables for you
The BIG question – How much do they cost?
Frankly, every stables we supply is a little bit different, so the overall costs can vary. However, it really annoys us when websites don't give any idea of the prices, so here is a rough guide to the prices of standard stables. VAT and Assembly are included in the price, but delivery costs depend on where you are.
Stables Price Guide
Apex Tegral Steel Roof
10 x 8ft €1,495
10 x 10ft €1,870
10 x 12ft €2,245
12 x 12ft €2,695
12 x 14ft €3,145
Other sizes approx €19.60 per sq.ft.
Or for a cheaper option we provide the same standard timber stables, but with a flat, tilted Tegral steel roof... Tilted Roof stables for Sale Ireland
Tilted Tegral Steel Roof
10 x 8ft €1,280
10 x 10ft €1,595
10 x 12ft €1,915
12 x 12ft €1,985
12 x 14ft €2,415
Other sizes approx €15 per sq.ft.
What maintanance is required for these wooden stables?
We design and constuct our wooden stables for sale to suit you and your requirements. We use Pressure Treated timber for all outside parts. This is timber that has been pre-treated with preservative under pressurised conditions, to force the preservative deeper into the wood fibres. As a result, the wood is far more resistant to damage from rot or insects than could possible be achieved by surface coating with preservatives. We recommend that you paint your stables with a good quality stain/preservative such as Ronseal 5 year wood stain to protect from damage and to prevent fading. Regular treatment every few years will keep your wooden stables looking as good as new.
Terms & Conditions
* You must have a level site ready and cleared before we arrive
* We must have relatively easy access to the site where the stables are to be assembled
* We require a 50% deposit for the stables when you place your order, by bank draft, cheque or postal order. The remainder of the payment is due in cash, bank draft, cheque or postal order on delivery.
Do the Stables come with a guarantee?
Yep – there is a one year guarantee on all parts and structural features, excluding storm damage and acts of God!
We have great stables for sale in Ireland, at very reasonable prices, so please contact us or call us at (076) 680 1251 for a chat about your stables, and we will do our very best to accomodate you – and your horses too!
Equestrian Property - Norfolk
- 6.2 acres for sale, Methwold Norfolk IP26 40x20 manège stable block with 5 stables, field shelter, porta cabin, full planning permission for equestrian use.PM for more details
Horse Stables For Sale
- Well here is farm #3. 10 acres. 88 horse stables and a 3013 sq ft house that has huge vommon ateas for friends guests wine and beer tasting a Bed & Breakfast.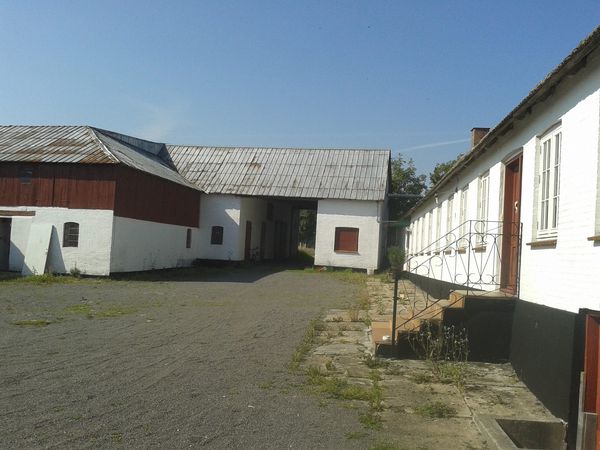 Back Lane Stables: Quality Horses & Ponies for Driving & Riding
Back Lane, Farnley, Leeds, West Yorkshire LS12 5HH
0113 255 6615 / 07901 555 397 / tate907@btinternet.com
The Tate Family have a long standing reputation for producing horses and ponies of the finest quality and ability. Whether you want a pony for jumping, driving or showing, a horse for side-saddle, eventing or cross country, come and discuss your requirements with us and we will do our best to ensure you find your perfect partnership!
Back Lane Stables Riding School
Back Lane Stables is a family run business which combines professionalism with a relaxed friendly atmosphere
*We pride ourselves in being the only BHS approved riding centre in the area
*We are a BHS Riding & Road Safety Training & Examination Centre & a Centre member of the Pony Club
*We aim to produce competent riders who can look forward to many happy hours of enjoyment either on their own or using the excellent horse and pony hacking & schooling facilities that are available
*We have qualified instructors giving us the opportunity to train you from beginner level to competition level, including jumping taught by a previous member of the Junior England Squad
*We have a wide range of well schooled horses and ponies to suit any kind of riding level
*We have a 25 x 40 outdoor floodlit arena
*We are fully licensed and insured
*We have refreshment facilities on-site
*If you have never ridden before, we will show you how!
We also have a range of ride and drive horses & ponies for sale.
Looking to build a new stable block, stable express have partnered with a stable construction expert, able to build stable suitable to what ever your requirements, including internal stables as well as a an external stable block.
Our Stable builders are specialists in the construction and supply of most horse facilities including American barns, stables, barns, hay barns, tack rooms and field shelters. Whether you are needing a couple of stables for your residential property through to complete stable yards.
You can also buy stable matting on stable express for your new stable block.
With companies with many years construction experience along with an excellent knowledge of horses, making us ideal to handle your construction project from design to completion.
Equestrian Planning and Design Experts. Find stable builders and construction company online at the stableexpress equestrian directory. Find Manufacturers & Builders Of Quality Stables & Field Shelters Here!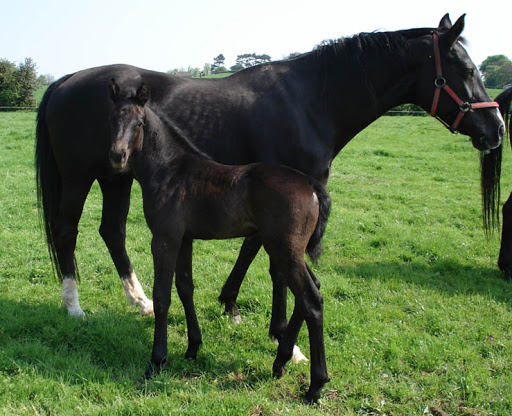 Advice on buying a foal and what to look for? Browse our horse classifieds, buy foals from breeders, foals for sale suitable for showjumping, dressage, eventing, horse racing and other equestrian sports.…
Read More
The Stable Company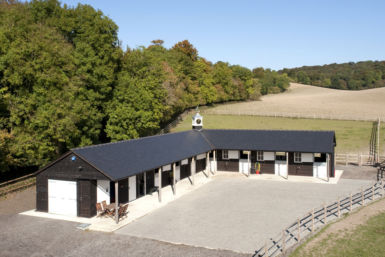 The Stable Company are specialists of designing, building, installing and supplying timber framed buildings for equestrian properties. The Stable Company have more that 15 years experience and constructed over 800 buildings.

Our bespoke buildings are ideal for horse stables, american style barns and out buildings for the use of storage. Telephone: 01904 430630
Email: lovetimber@thestablecompany.com