Horse Rehabiltation
Belfast Polo Club
Belfast Polo Club provides rehabilitation services as it relates to equine physical and behavioural issues. Ninety percent of all equine lameness has to do with the hoof.
Our resident farrier Brent Brown specializes in correcting lameness issues with proper farrier care in cooperation with your veterinarian or ours. Brent is available 7 days a week onsite at BPC, or he will travel to where you need him.
After we have resolved a lameness issue, we can bring a horse back to peak performance. Barton Patrick, Dressage FEI USDF Bronze and Silver medallist trainer, uses basic dressage fundamentals as physical therapy to create fitness in any equine. Behavioural issues are dealt with quickly and efficiently using the Down Under method.
We have had excellent results with horses who have been labelled "too dangerous to ride", that have returned to successful riding career after our rehabilitation program. We also work with troubled youths and adults by using horses to help individuals have life changing experiences and allow them to reach their full potential. Barton Patrick has a degree in Sociology and has experience with drug and alcohol recovery issues.
bartonleepatrick@belfastpoloclub.com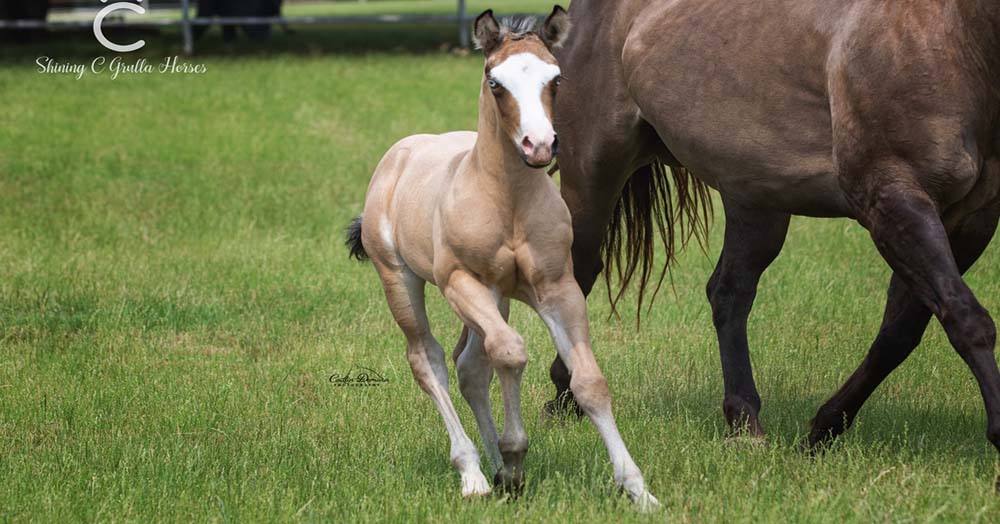 What A Stunner... @Shining C Grulla Horses / Stunning filly by Gunner Dun It Again : COLONELS SMOKING GUN x DUN ITS DEJA VU (by HOLLYWOOD DUN IT)…
Read More