Horse Leather Head Collars
| | | |
| --- | --- | --- |
| | | Horse Leather Head Collars |
We have chosen this collection as a starting point. Everything in here is renown for being the very best you can get - from big names like Passier and GFS where the brand speaks for itself to lesser known but superior quality products such as the Vero leather work featuring one of a kind products. Also, quality products at affordable prices introduced in our own range of head collars.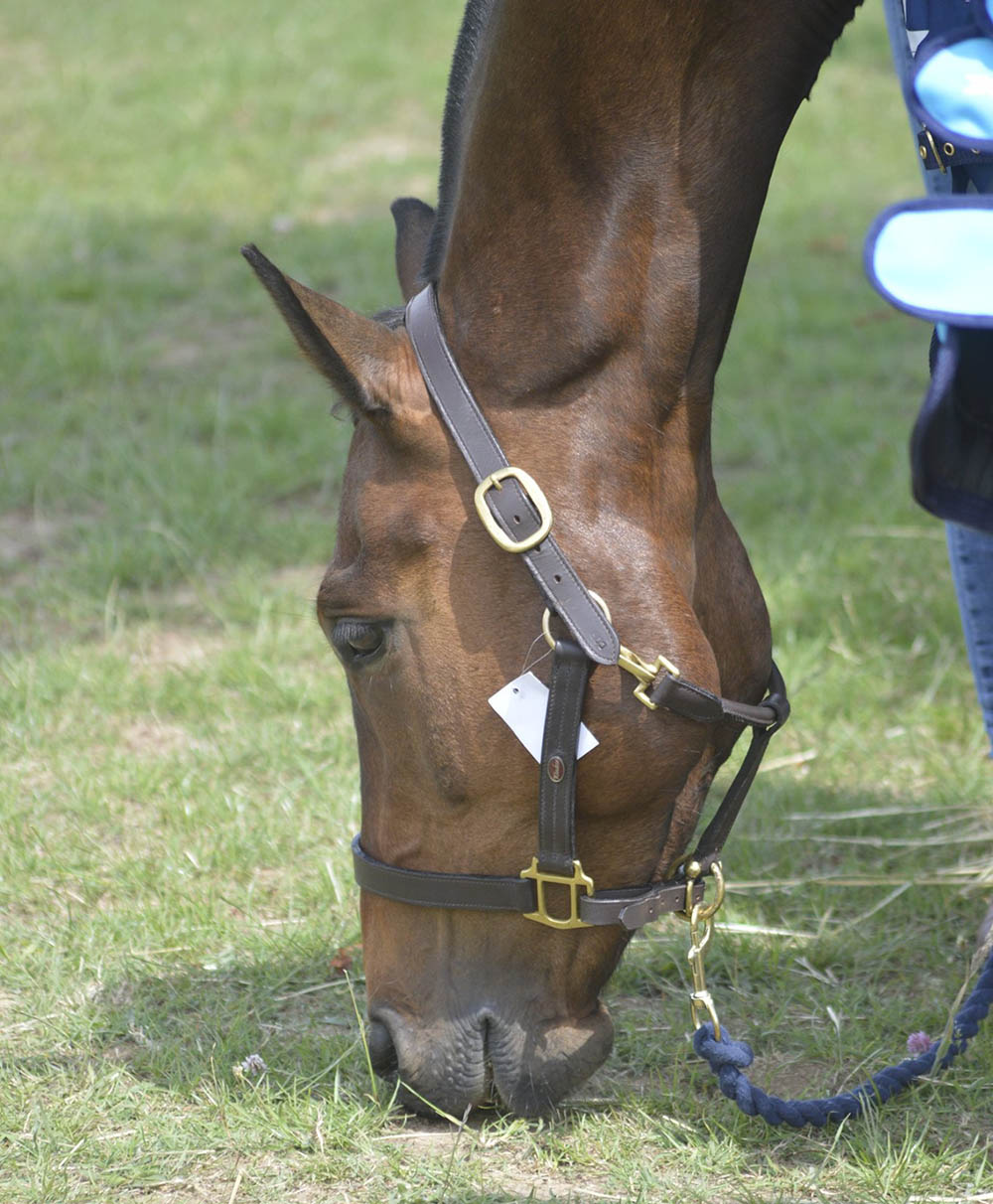 We offer everything from bespoke, one of a kind, patterned leather headcollars, hand made headcollars to utility headcollars. The common string once again is the quality of the product. Even our synthetic headcollars are designed to last more than just one season.

HFI Black Leather Head Collar detailed with Swarovski crystals - £l48.50 - These beautiful head collars are made with real leather and padded across the nose and poll area and are available in both black or brown in all sizes.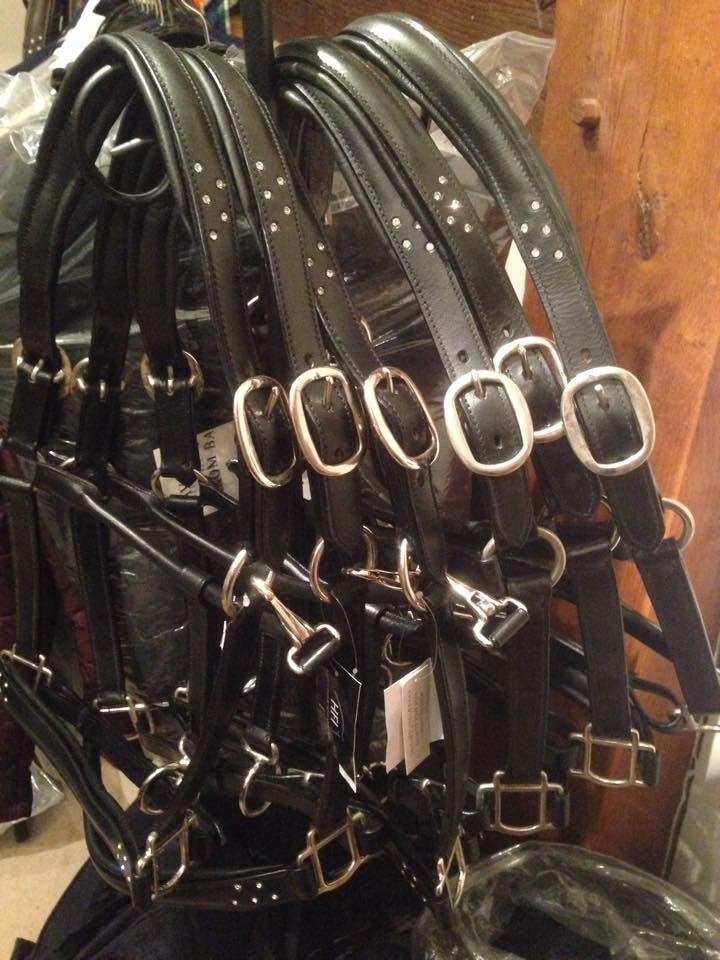 Leather filly slip and leather foal head collar for sale.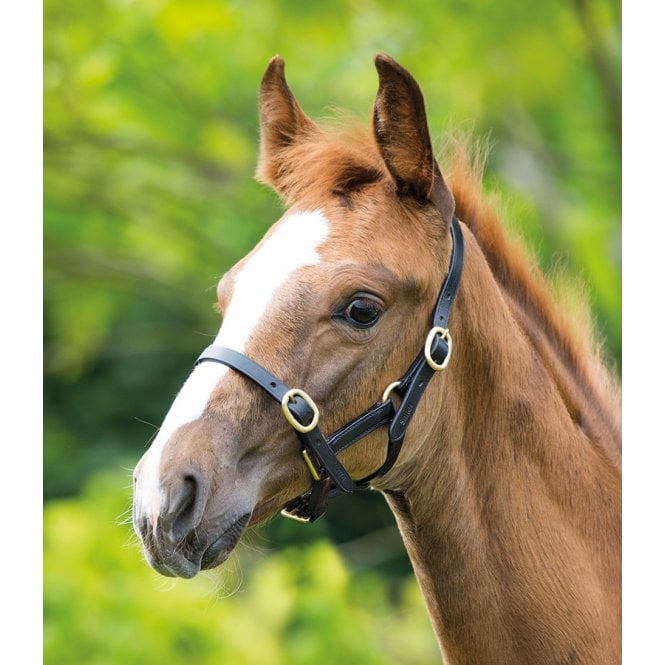 Leather head collars all new sizes x2 full and x2 cob. £15 each

Equitain Leather Head Collar Crystals / Equitain Padded Leather Head Collar
Leather head collar with v-shaped noseband and subtle crystals on both sides. Lovely quality. Adjustable at nose and double adjustable headpiece. Headpiece is also nicely padded.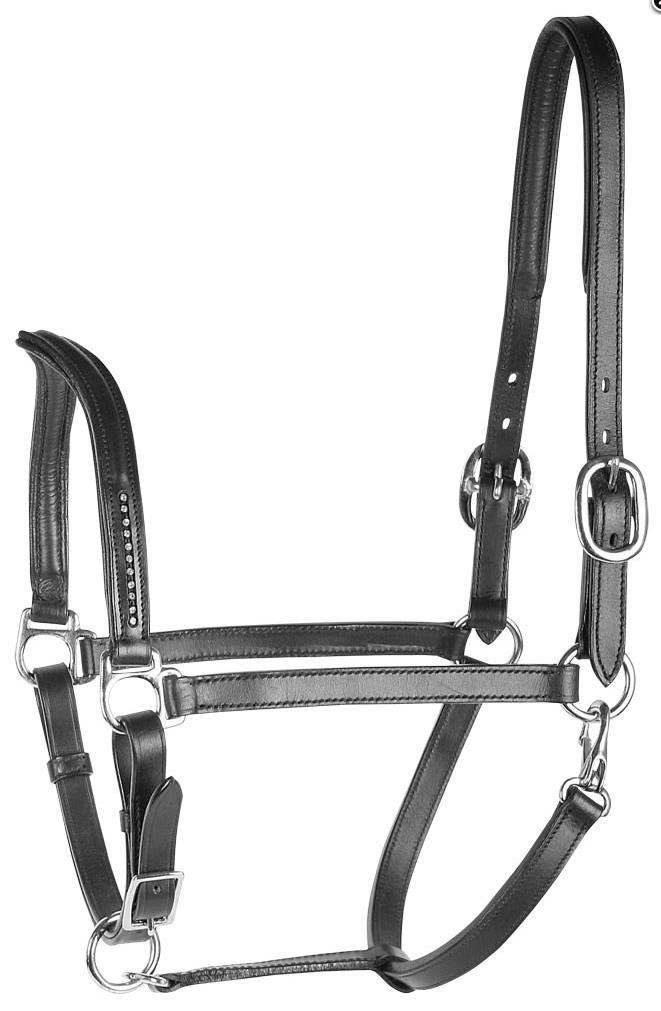 We strongly believe in customer service and value. They are at the heart of our philosophy in business. We also believe in valuing customers in the same way in which we would like to be valued.

Genuine prices, genuine offers.
We hate the retail trend to offer products at varying or misleading prices. Over pricing to then discount at a later date. Offering discounts but in a misleading way.

What you will get from us is simple pricing, genuine discounts and genuine sales.

We will always do our best to match prices with other online ventures. If you see something at a much lower cost than us, please bear in mind that there are fakes and stolen goods out there from many sources.

No excuses for quality
We realise you have many options in your purchases. We realise everyone has a budget. What we don`t do, however, is make any excuse for the quality of the products we sell. The are all at RRP and they are the best in their sectors. This may often - but not always - put them towards the higher end of the price scale. We have always believed you are better buying something of high quality once, rather than something of lesser quality many times. We have translated this into our purchasing for the store.

We thank you for taking the time to read this. If you have any questions please do not hesitate to contact us.

Hy Leather Head Collar - Good value, black or brown, quality head collar. Complemented with fully adjustable brass fittings and brass plate on the cheek piece for engraving. Personalise your horse`s head collar! Ideal for every day use. available in pony, cob, full & xfull...........£27.99......postage ..£2.80
ContentAdvert

Ramona Kunze - Germany - Showjumping Rider / Jagstzell: Springen Kl. S1* - 1. Ramona Kunze/Denver 214…
Read More