Horse Bedroom Ideas
For any horse lover having a horse themed bedroom is a dream come true, below we browse through some of the great bedrooms creating for the horse fan young and old.
Horse Wallpaper For your Bedroom
- A simple design, images of stock photo horses or even custom wallpaper created to capture your own horse can create an excellent feature wall for your bedroom. These custom wallpaper can also be used for other parts of a property or even a tack room or office.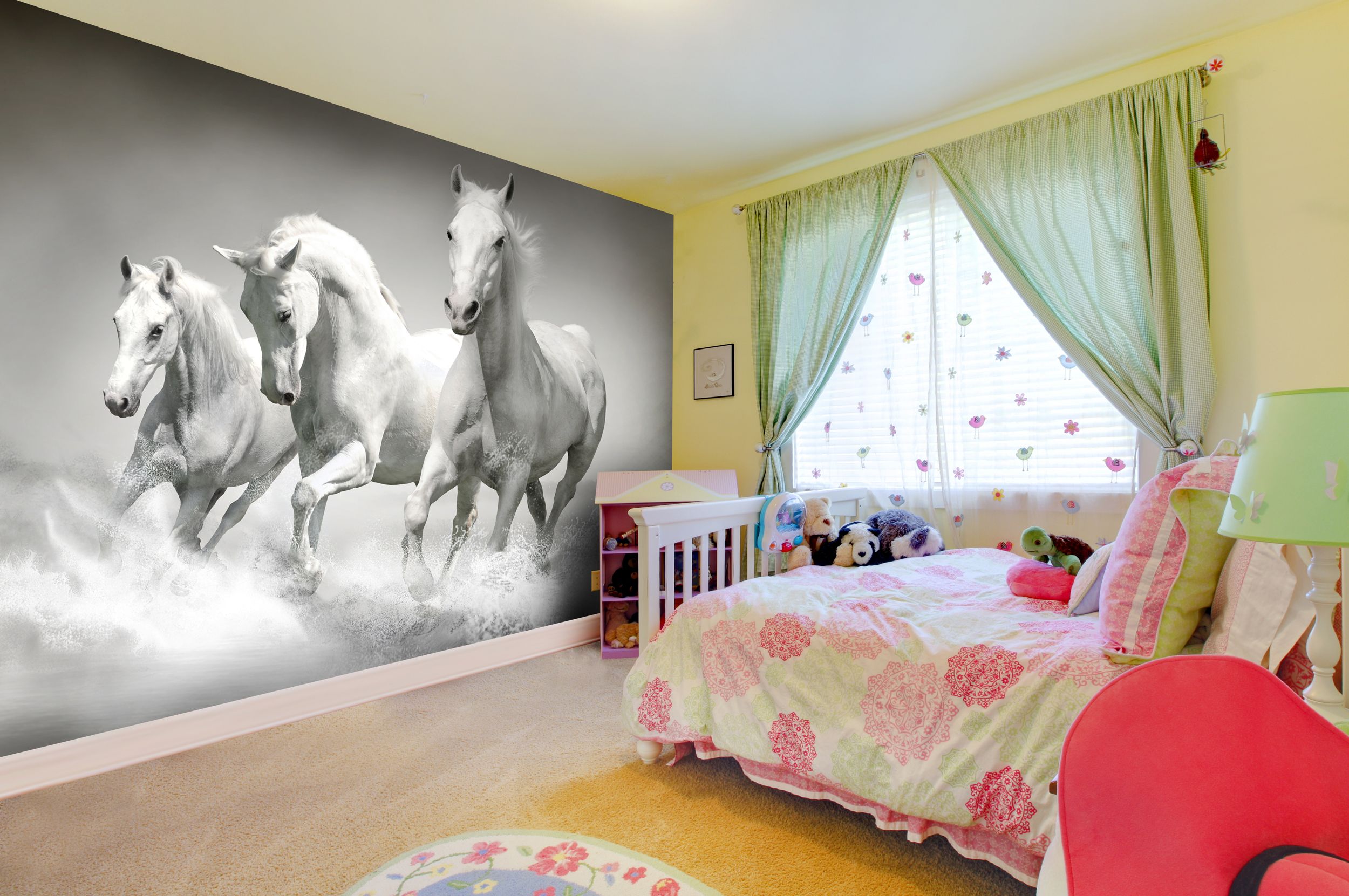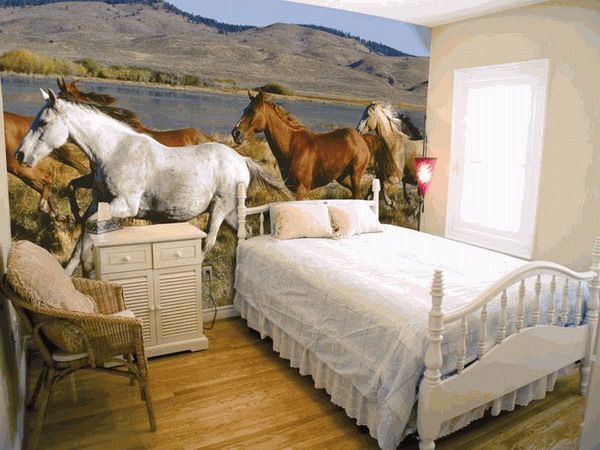 Horse Bedding
- Horse themed duvet covers, pillows and sheets can create a stylish equestrian feel for your bedroom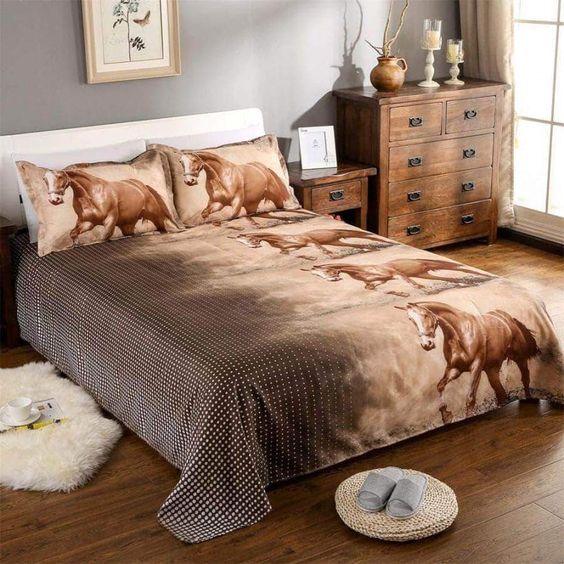 Showjumping Beds
- Look at this great novality bed, created to look like show jumps, this would make an ideal bed for any want to be showjumping star for the future.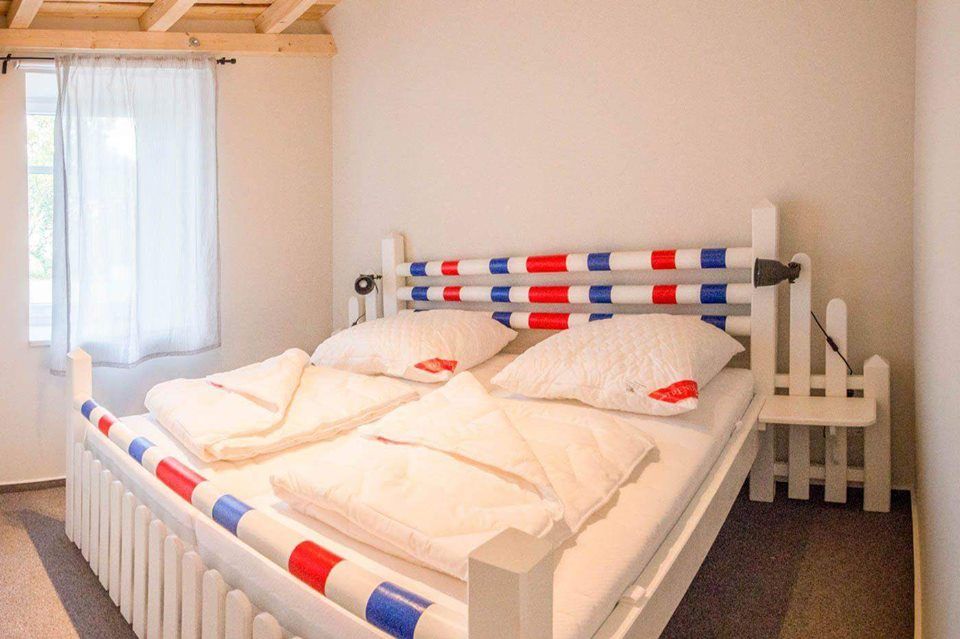 Horse Themed Bedrooms
- Have a look at this great 3D style walppaper that gives the effect of a horse coming out of the wall.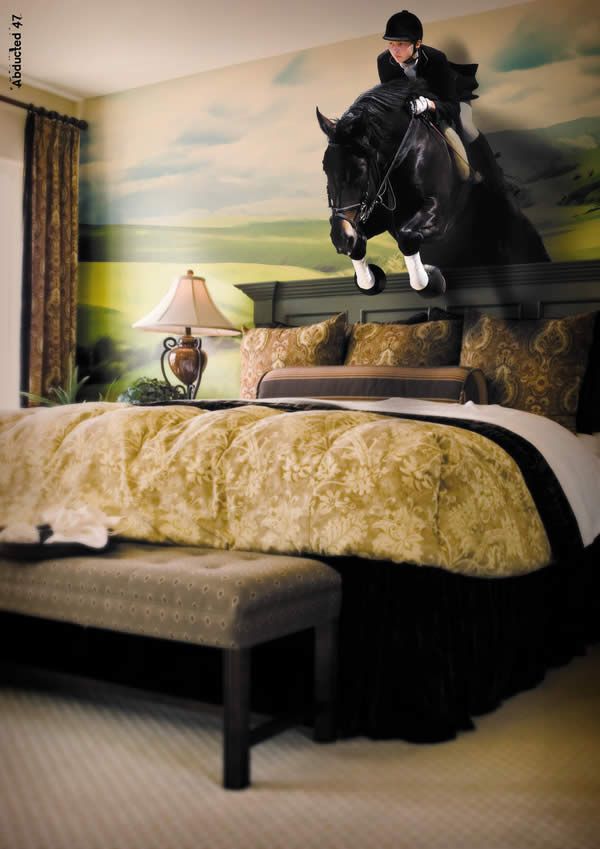 | | |
| --- | --- |
| | If you have a horse themed bedroom and would like to be featured please complete our simple form, we are also happy to work with interior designers who are able to create horse themed decor for horse lovers of all ages. alternativly email us at interiordesign@stableexpress.com. |
Cowboy Bedroom
- Have you got a little cowboy, create a western feel embracing the horse culture of the American Wild West, look below this great example of a cowboy themed bedroom.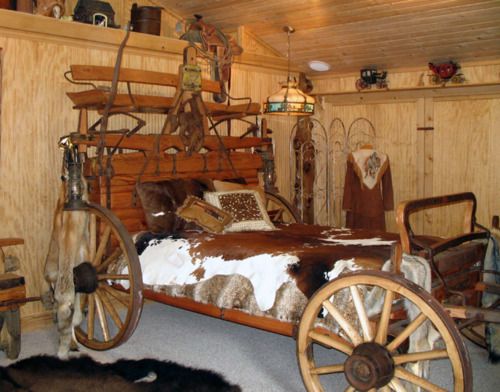 American Indian Themed Bedroom
- If we have a cowboy themed bedroom, we much have a native American style bedroom. American Indians are known for being fantastic horsemen, look at this great American Indian themed bedroom embracing the Native American love of horses.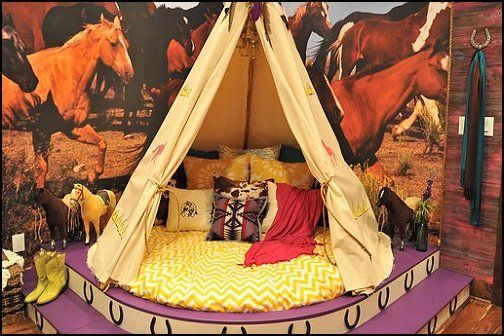 Horse Themed Bedrooms For Girls
- Look below at this lovely horse themed bedroom for any pony princess.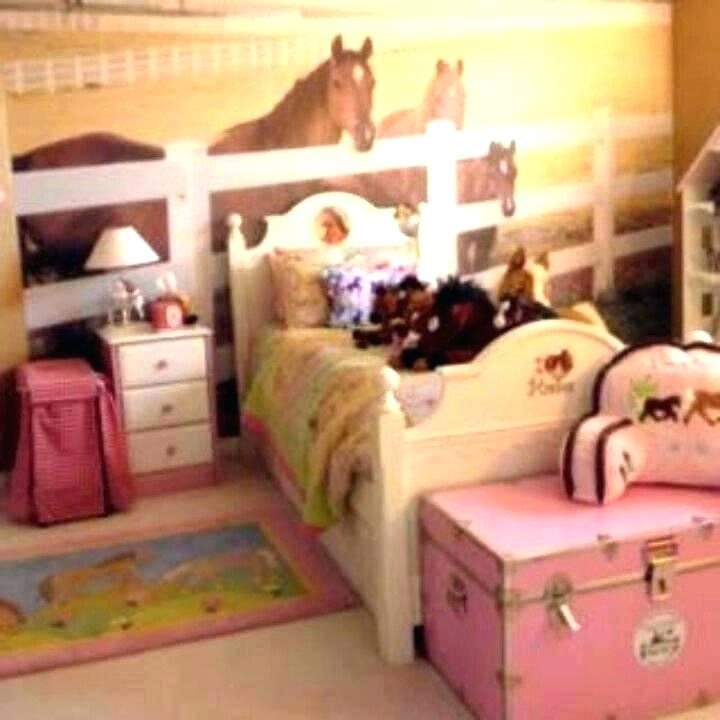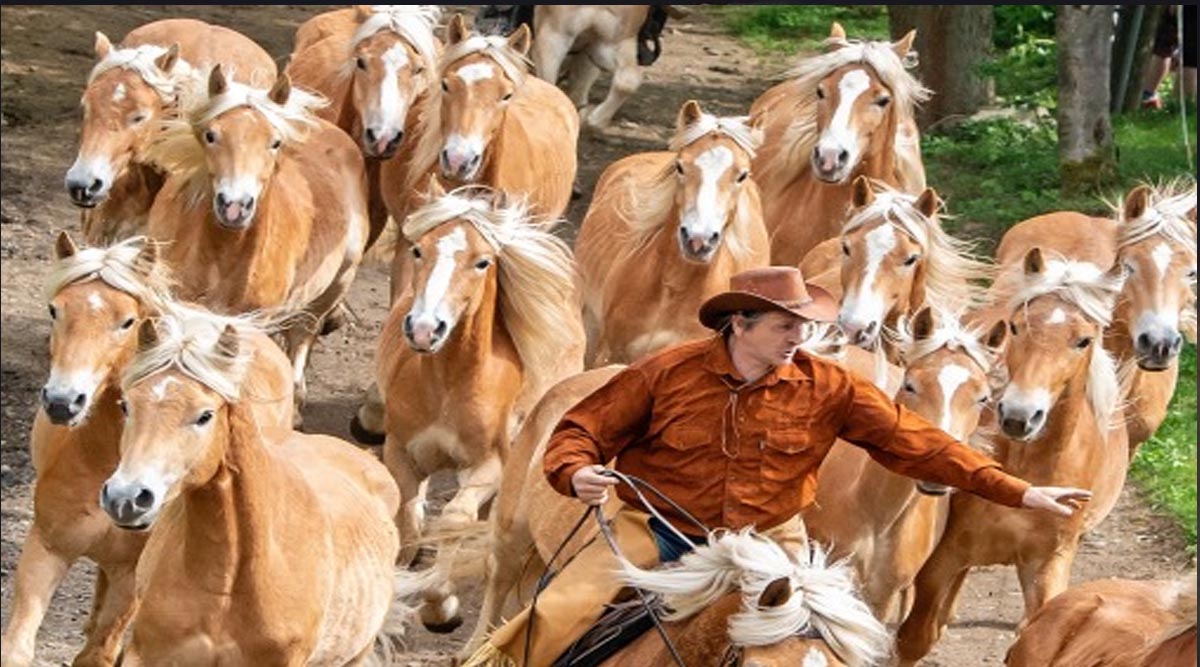 It`s wonderful to see how free the Haflingers can run and how big the pasture is - wish many other horses had this too 😍☺️🙏🏻…
Read More