Horse All-Rounders
Find All-rounder Horses for sale, with Stable Express`s trusted equestrian marketplace. Buy & sell horses on Stable Express Equestrian classifieds.
| | | |
| --- | --- | --- |
| | | Horse All-Rounders For Sale |
Homebred sport horses for sale
Solihull, UK
As a breeder of warmblood sport horses Euro Sport Horses have produced horses that have gone on to compete successfully in showjumping, dressage, eventing and showing. Below you can watch our talented 8 year old grade B showjumping horse for sale, Call :
07968 161133
See
more horses for sale from Euro Sport Horse
Coloured Horses For Sale
High Offley Stud is home of coloured jumping stallion Fernando (Kannan x Samber), as a sire Fernando`s progeny has a fantastic temperament, and his young horses make ideal allrounders, please call us on 01785 284975, 07811 329229 or E-Mail us on Highoffleystud@yahoo.co.uk to see what homebred horses we have available. Below you can see a video of High Offley Fernando showcasing his jump and conformation, which makes him an ideal sire.

Verden Auction Online on April, 22th - Foals The countdown to the Verden Foal Spring has started. Secure online the full brother of the European Eventing Champion Chipmunk FRH! > +49 4231 6730 / online-auction@hannoveraner.com
Pamela Graham Show Stables at Blacklick Bend Farm
- 7171 Morse Road, New Albany, OH 43054 , just 5 minutes east of Easton Town Center
Pam considers herself privileged to be working out of Blacklick Bend Farm, a private gated facility owned by the Wolff/Crane family - the family of one of Pam`s most accomplished riders. One of the many paddocks and pastures available at Blacklick Bend Farm.
Blacklick Bend`s 40 plus acres accommodates 28 horses in three barns as well as pastures for their own broodmares. There are multiple paddocks and pastures for daily turnout of the horses. A spacious heated indoor ring and two outdoor arenas are provided for riding. Riding arenas are watered and dragged frequently to maintain the high-quality footing for our horses` safety.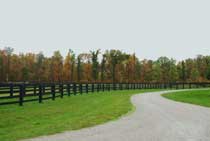 The extra large front riding area is a free-form arena visible from the road, with a smaller traditional ring located in front of the indoor.
The rings at Blacklick give horses an experience that better prepares them for the often varied show venues they will encounter.
The recently completed bank jump offers the newest challenge to Blacklick`s horses and riders.
12 x 12 stallsStalls are 12` x 12` with sliding steel doors, windows, fans and automatic waterers.
The aisles are over 12` wide to facilitate traffic and minimize issues between horses. Tack lockers for each stall are provided in the main barns and the North barn has two tack rooms. Restrooms and tack cleaning stations are also in each barn. There are three wash racks, two outside and one inside complete with heat lamp for the colder months.
Stalls are cleaned daily, with horses fed twice daily plus lunch and supplements as needed. Only experienced, caring individuals look after the horses at Blacklick. Extra care is taken to ensure safe turnout and proper blanketing is also provided.
Turnout three times per week is included in the standard board price of $540/month. Increasing the turnout to five times per week is $594/month. Turnout seven days per week is $648/month. Limited stabling is available, but please call and inquire.
Climate controlled lounge is the perfect place to watch a lesson or hang out after your ride.The climate-controlled lounge is the perfect place to watch a lesson, hang out after your ride or gather during one of Pam`s celebrated "Fun Shows". These schooling shows are held once or twice per year, presenting Pam`s students an ideal opportunity to test their skills in a relaxed and forgiving setting.
Pam and Blacklick Bend have proudly invited top international riders to hold their clinics at the farm. Pam has welcomed Anne Kursinksi for the last three years in November and in July 2005, was fortunate to have a "Ride with the Best" clinic featuring Greg Best.
Pamala Graham is a producer of horses for a variety of different equestgrian disciplines and offers a selection of allrounders for sale.
Get In Touch
- 614-206-5453 cell / 614-855-0919 msg
4yr Old Coloured Stallion For Sale
- Staffordshire / UK A coloured stallion with and excellent pedigree that includes Kannan, Samber, Animo and many others, this talented little sport horse is ready to go out and compete in the sport of showjumping. Call
07811 329225
or email
highoffleystud@gmail.com
>>
More Information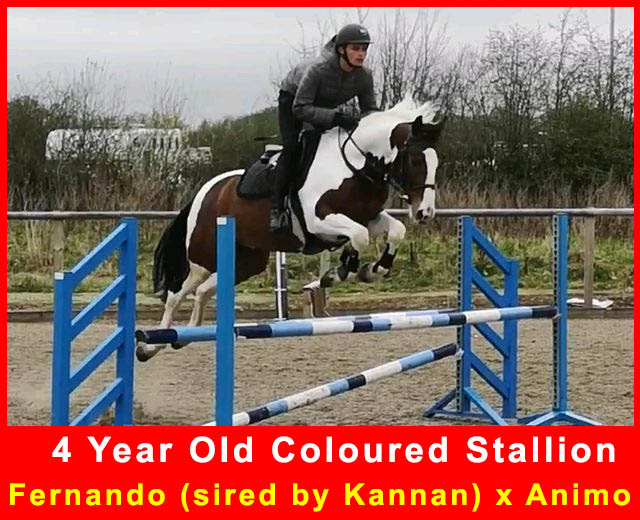 Wendy Scholten
Wendy Scholten is a Dutch showjumping rider and journalist, spending 13 years working for De Paardenkrant. and covering numerous equestrian events, in the mean time Wendy was also a keen showjumper and competed numerous horses internationally. Below you can watch Wendy Scholten in action riding Tyamo Landzicht Z.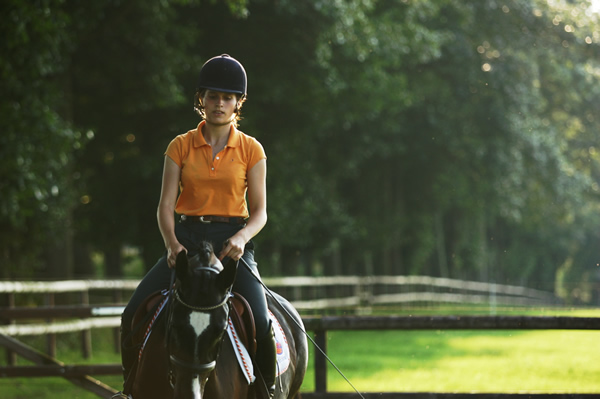 Sara Bowe
Sara Bowe - Eventing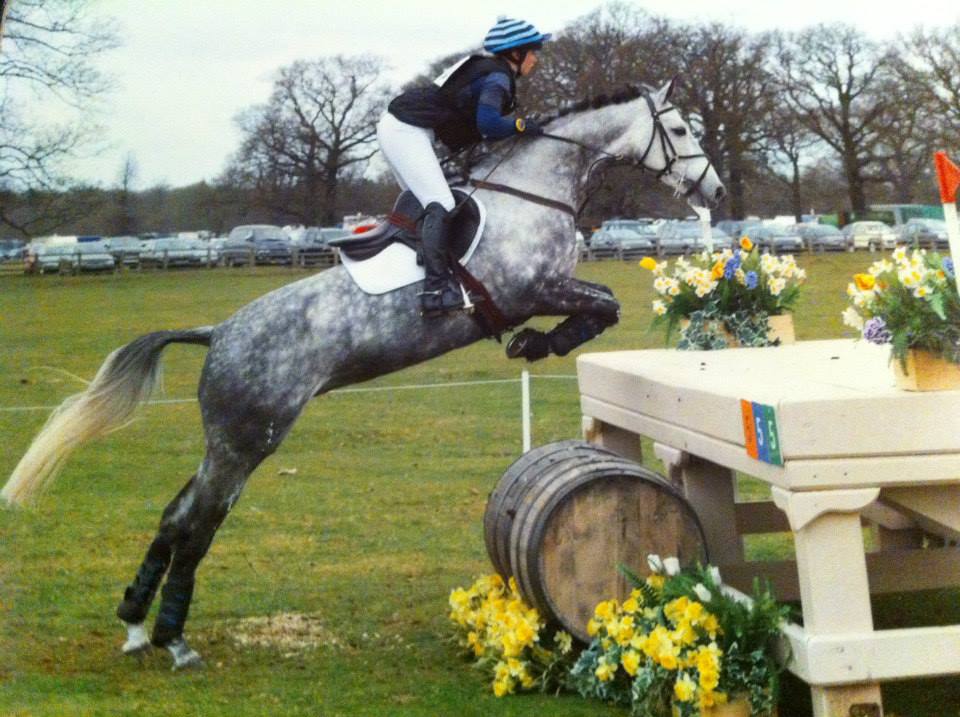 Daryl Owen
Daryl Owen - New Zealand
Birgithe BĂŁËśrrestad
Birgithe BĂŁËśrrestad - Norway - Dressage Rider
Purebred and Half-Arabian Horses For Sale
- HS Za Za Jamaal / 2009 Purebred Chestnut Arabian Mare Jake Jamaal JCA+ x Padronzza Arabian Breeders Sweepstakes She has the pedigree of Champions
Brent Stringer
Brent Stringer - New Zealand
Bevans Diablo - Three year old, (born 2001) 12.2 hh, section B gelding. Full brother to Fachgen (above) Broken to ride and now being broken to drive. Very quiet and easy to handle pony. Price: $1,500.00 CDN
Mattias Jansson
Mattias Jansson - Sweden - Dressage Rider
Ovidijus Janavicius
Ovidijus Janavicius - Lithuania - Showjumping Rider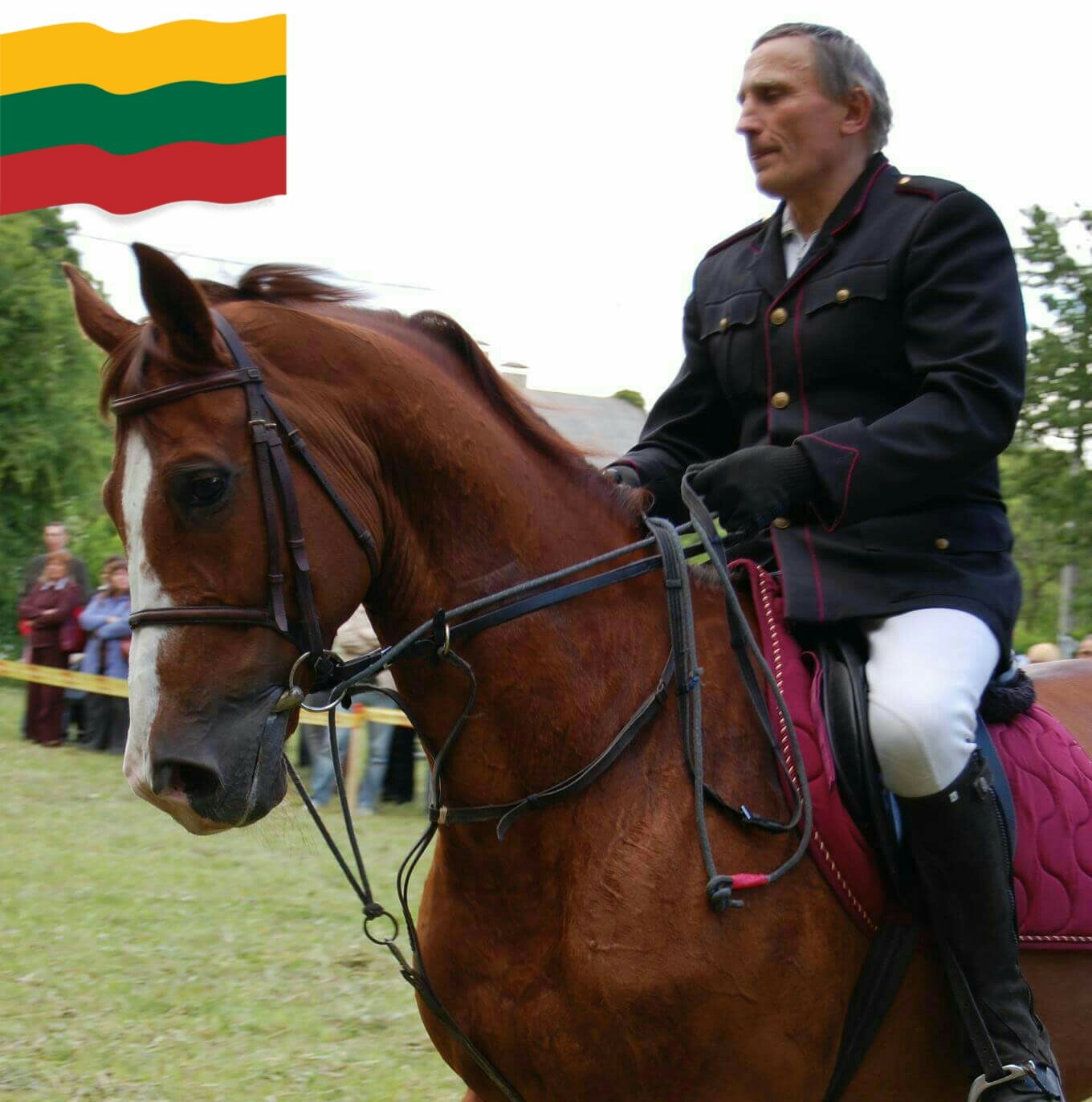 Corinne Hyde
Corinne Hyde - Ireland - Show Jumping Rider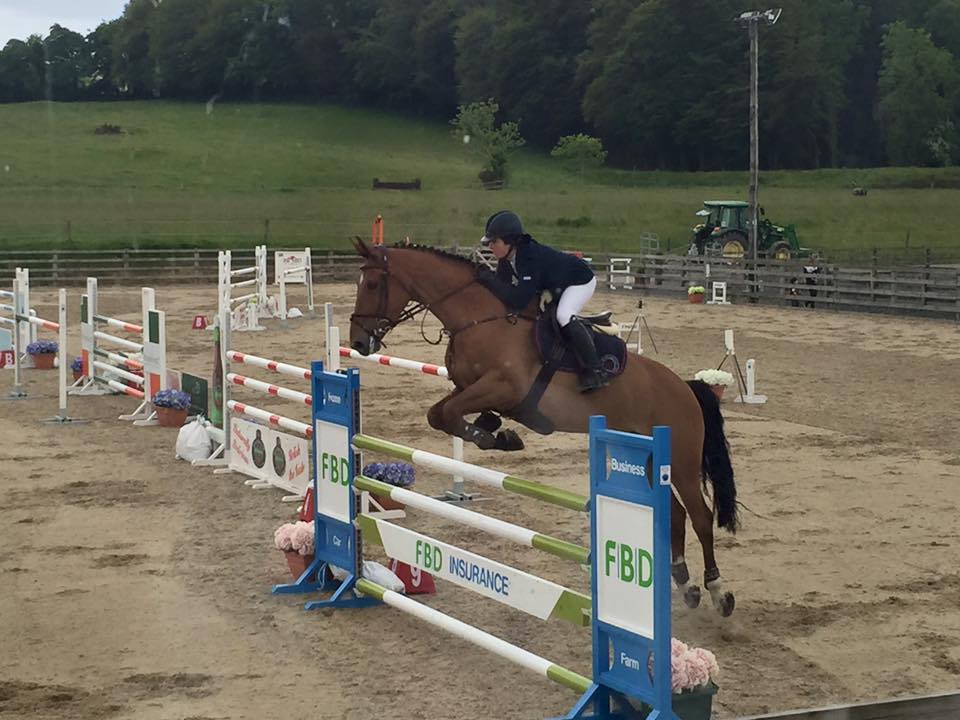 Patrick Dupret
Patrick Dupret - France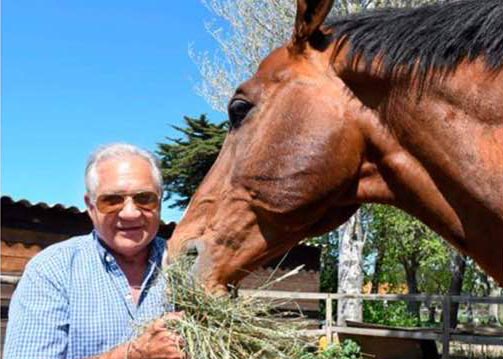 Stefano Cesaretto
Stefano Cesaretto - Italy - Showjumping Rider
Xuan Lecomte
Xuan Lecomte - France
Horse Videos