Horse All-Rounders
Find All-rounder Horses for sale, with Stable Express`s trusted equestrian marketplace. Buy & sell horses on Stable Express Equestrian classifieds.
| | | |
| --- | --- | --- |
| | | Horse All-Rounders For Sale |
Homebred sport horses for sale
Solihull, UK
As a breeder of warmblood sport horses Euro Sport Horses have produced horses that have gone on to compete successfully in showjumping, dressage, eventing and showing. Below you can watch our talented 8 year old grade B showjumping horse for sale, Call :
07968 161133
See
more horses for sale from Euro Sport Horse
Coloured Horses For Sale
High Offley Stud is home of coloured jumping stallion Fernando (Kannan x Samber), as a sire Fernando`s progeny has a fantastic temperament, and his young horses make ideal allrounders, please call us on 01785 284975, 07811 329229 or E-Mail us on Highoffleystud@yahoo.co.uk to see what homebred horses we have available. Below you can see a video of High Offley Fernando showcasing his jump and conformation, which makes him an ideal sire.

Verden Auction Online on April, 22th - Foals The countdown to the Verden Foal Spring has started. Secure online the full brother of the European Eventing Champion Chipmunk FRH! > +49 4231 6730 / online-auction@hannoveraner.com
Pamela Graham Show Stables at Blacklick Bend Farm
- 7171 Morse Road, New Albany, OH 43054 , just 5 minutes east of Easton Town Center
Pam considers herself privileged to be working out of Blacklick Bend Farm, a private gated facility owned by the Wolff/Crane family - the family of one of Pam`s most accomplished riders. One of the many paddocks and pastures available at Blacklick Bend Farm.
Blacklick Bend`s 40 plus acres accommodates 28 horses in three barns as well as pastures for their own broodmares. There are multiple paddocks and pastures for daily turnout of the horses. A spacious heated indoor ring and two outdoor arenas are provided for riding. Riding arenas are watered and dragged frequently to maintain the high-quality footing for our horses` safety.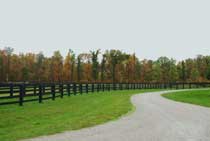 The extra large front riding area is a free-form arena visible from the road, with a smaller traditional ring located in front of the indoor.
The rings at Blacklick give horses an experience that better prepares them for the often varied show venues they will encounter.
The recently completed bank jump offers the newest challenge to Blacklick`s horses and riders.
12 x 12 stallsStalls are 12` x 12` with sliding steel doors, windows, fans and automatic waterers.
The aisles are over 12` wide to facilitate traffic and minimize issues between horses. Tack lockers for each stall are provided in the main barns and the North barn has two tack rooms. Restrooms and tack cleaning stations are also in each barn. There are three wash racks, two outside and one inside complete with heat lamp for the colder months.
Stalls are cleaned daily, with horses fed twice daily plus lunch and supplements as needed. Only experienced, caring individuals look after the horses at Blacklick. Extra care is taken to ensure safe turnout and proper blanketing is also provided.
Turnout three times per week is included in the standard board price of $540/month. Increasing the turnout to five times per week is $594/month. Turnout seven days per week is $648/month. Limited stabling is available, but please call and inquire.
Climate controlled lounge is the perfect place to watch a lesson or hang out after your ride.The climate-controlled lounge is the perfect place to watch a lesson, hang out after your ride or gather during one of Pam`s celebrated "Fun Shows". These schooling shows are held once or twice per year, presenting Pam`s students an ideal opportunity to test their skills in a relaxed and forgiving setting.
Pam and Blacklick Bend have proudly invited top international riders to hold their clinics at the farm. Pam has welcomed Anne Kursinksi for the last three years in November and in July 2005, was fortunate to have a "Ride with the Best" clinic featuring Greg Best.
Pamala Graham is a producer of horses for a variety of different equestgrian disciplines and offers a selection of allrounders for sale.
Get In Touch
- 614-206-5453 cell / 614-855-0919 msg
4yr Old Coloured Stallion For Sale
- Staffordshire / UK A coloured stallion with and excellent pedigree that includes Kannan, Samber, Animo and many others, this talented little sport horse is ready to go out and compete in the sport of showjumping. Call
07811 329225
or email
highoffleystud@gmail.com
>>
More Information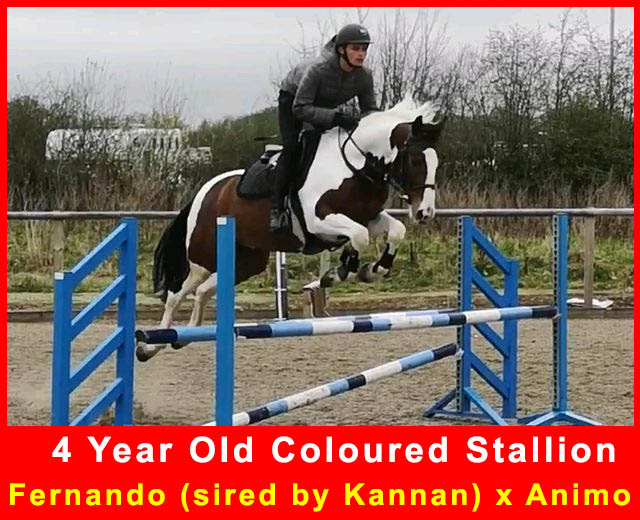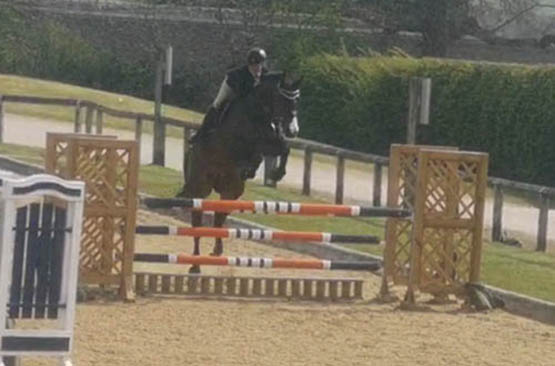 Wendy Scholten
Wendy Scholten is a Dutch showjumping rider and journalist, spending 13 years working for De Paardenkrant. and covering numerous equestrian events, in the mean time Wendy was also a keen showjumper and competed numerous horses internationally. Below you can watch Wendy Scholten in action riding Tyamo Landzicht Z.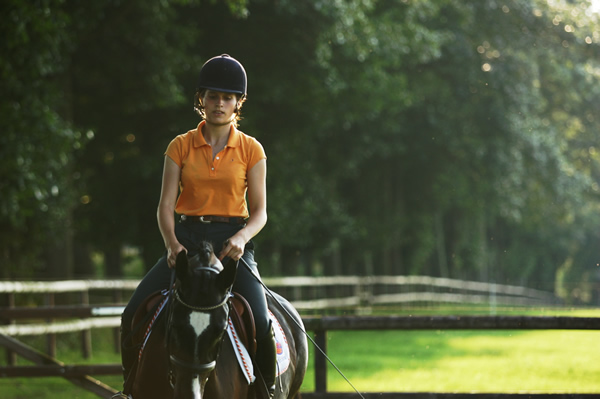 Sara Bowe
Sara Bowe - Eventing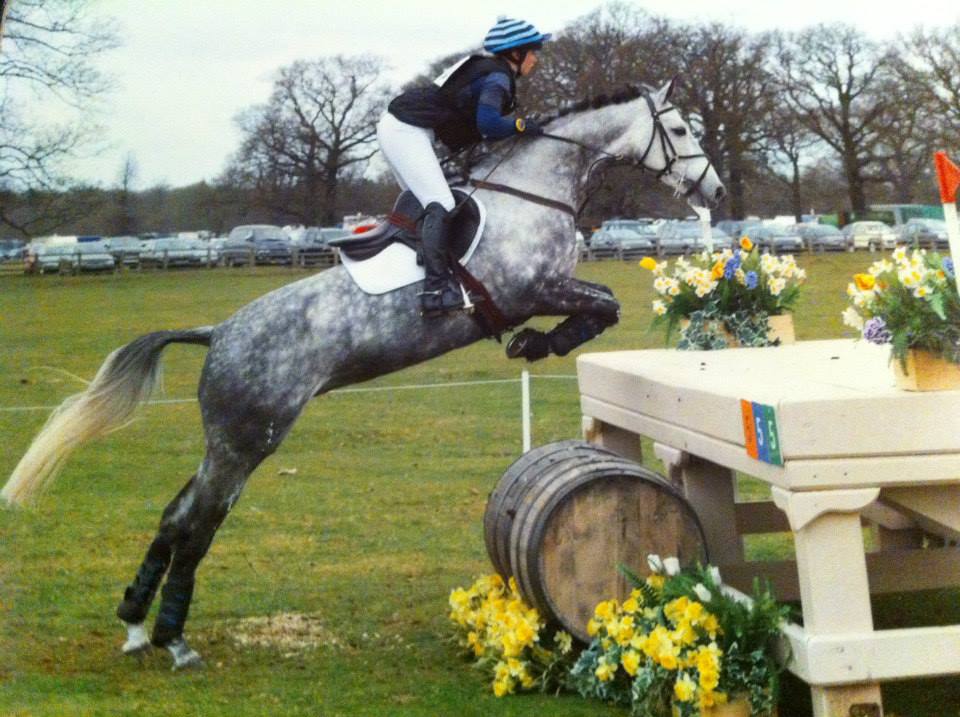 Daryl Owen
Daryl Owen - New Zealand
Birgithe BĂŁËśrrestad
Birgithe BĂ£Ëśrrestad - Norway - Dressage Rider
Purebred and Half-Arabian Horses For Sale
- HS Za Za Jamaal / 2009 Purebred Chestnut Arabian Mare Jake Jamaal JCA+ x Padronzza Arabian Breeders Sweepstakes She has the pedigree of Champions
Brent Stringer
Brent Stringer - New Zealand
Bevans Diablo - Three year old, (born 2001) 12.2 hh, section B gelding. Full brother to Fachgen (above) Broken to ride and now being broken to drive. Very quiet and easy to handle pony. Price: $1,500.00 CDN
Mattias Jansson
Mattias Jansson - Sweden - Dressage Rider
Ovidijus Janavicius
Ovidijus Janavicius - Lithuania - Showjumping Rider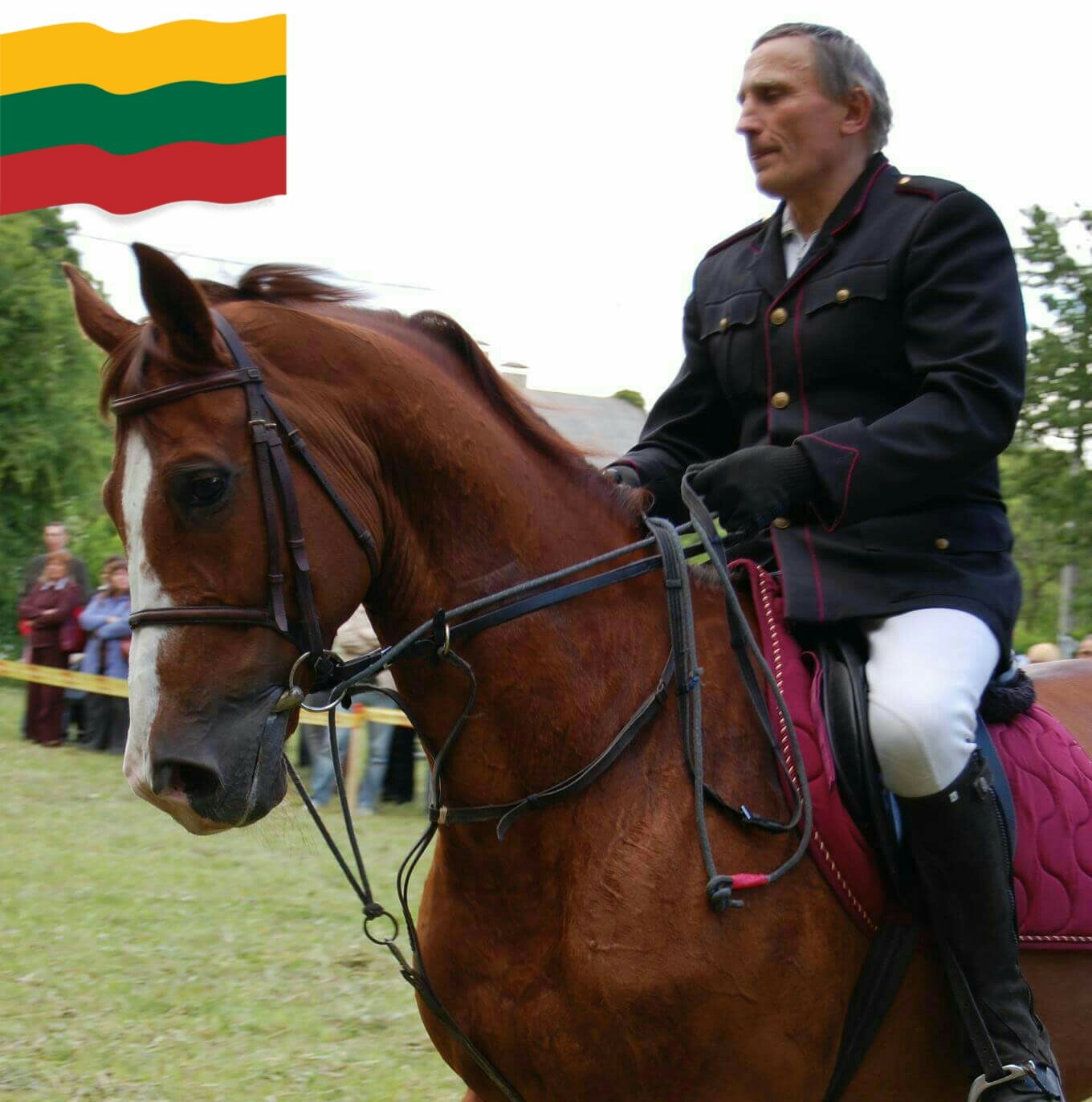 Corinne Hyde
Corinne Hyde - Ireland - Show Jumping Rider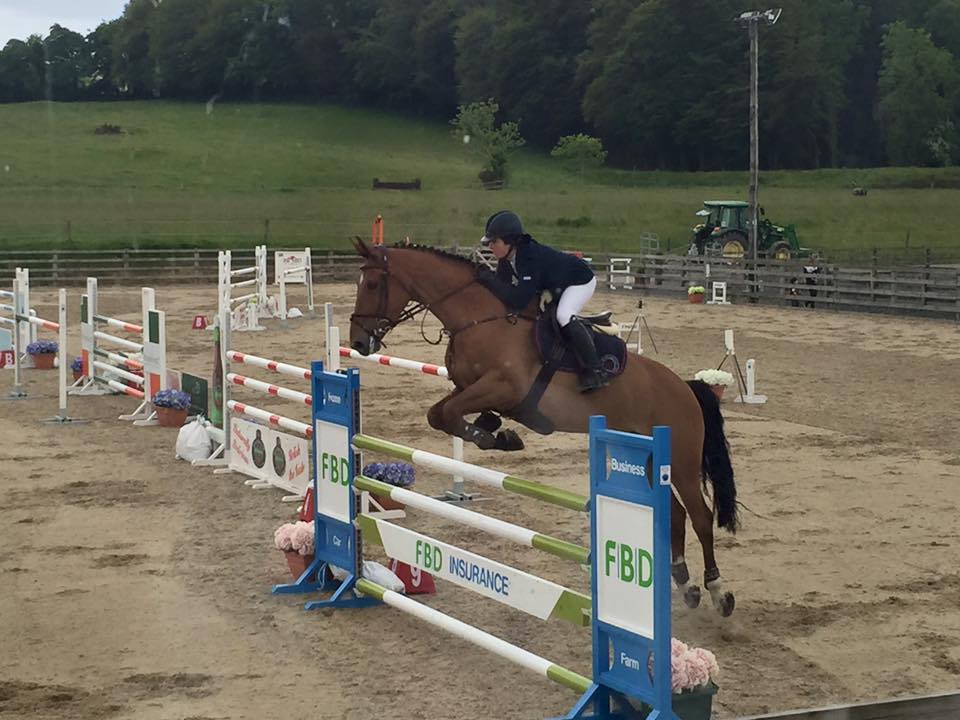 Patrick Dupret
Patrick Dupret - France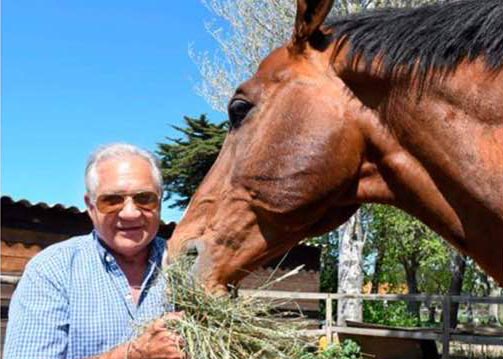 Stefano Cesaretto
Stefano Cesaretto - Italy - Showjumping Rider
Xuan Lecomte
Xuan Lecomte - France
Horse Videos
Mohd Syazmi Rahim
Mohd Syazmi Rahim - Malaysia - Endurance Rider
High Star Farm
- HS Ring Afire / 2007 Purebred Arabian Gelding ML Afire Dream x Sweetbrier X by Barbary+++. Trained in multiple disciplines English, Hunter, and Western Pleasure. Arabian Breeders Sweepstakes. He is eager to please and enjoys hitting the trails.
Willem Cloete
Willem Cloete - South Africa
Any company with the intention and potential to become or to remain a top competitor in its field needs to develop a sound branding strategy. And that`s where the brand agency comes in. If you have a small or medium size business, you may not be able to pay a high salary for a full-time brand manager. If that is your case, you can benefit from working with a brand agency, such as Mediamix, to gain access to a brand management consultant, plus an entire creative team available to work in various projects - from graphic design to web design, Internet marketing, advertising, media planning. As your brand agency, Mediamix manages all of your creative, marketing and advertising projects to ensure they are developed within your professional image guideline to advance your branding strategy. Instead of working with multiple vendors that are unaware of your branding needs, you work with one single partner dedicated to create a stronger, more valuable brand.
Ali Obaid Khalfan Al Nuaimi
Ali Obaid Khalfan Al Nuaimi - UAE
How to select a web designer or web development company
Selecting a web designer to design a new web site or redesign your existing web site may seem like a difficult decision. How do you select a good web designer to build a professional web site for your business? Just do your homework. If you do some research and ask the right questions, you can select a web designer that not only works within your budget, but that also builds a web site that will enhance your brand, support your marketing, increase your sales and realize a high return on your initial investment. If you want to feel good, you must take the necessary steps to make the right decision and possibly check several web designers.
Logan Rawlings
Logan Rawlings - USA - Eventing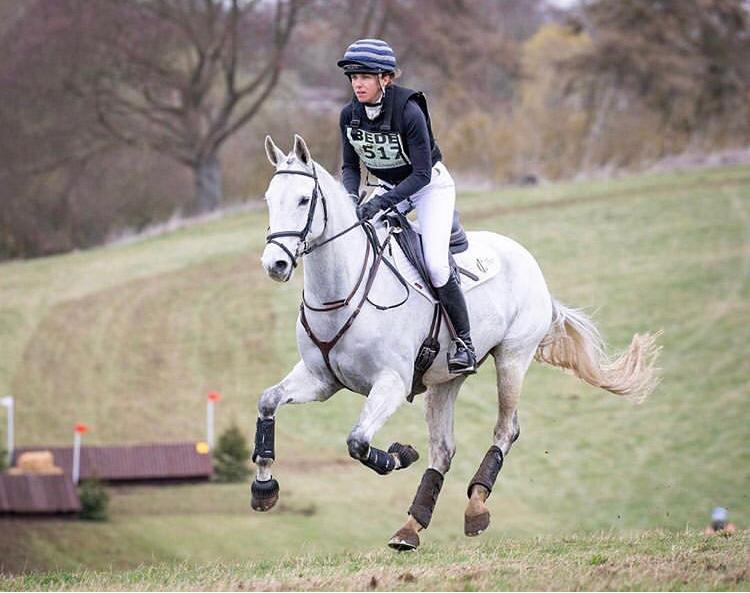 Nicole Thormaehlen
Nicole Thormaehlen - Costa Rica - Showjumping Rider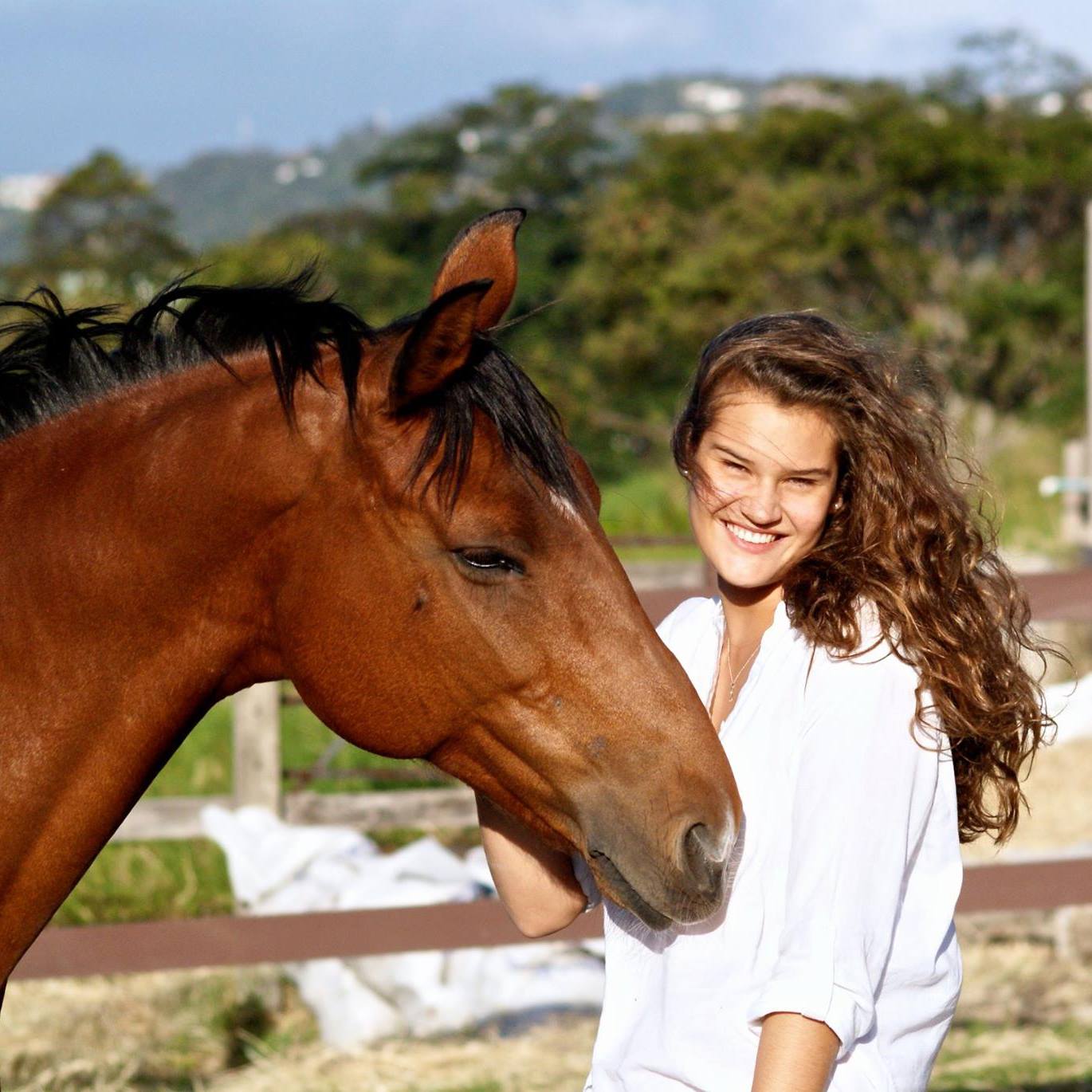 Rainer Leschczyk
Rainer Leschczyk - Germany - Horse Driving
Alejandra Fransitorra De Olano
Alejandra Fransitorra De Olano - Spain - Showjumping Rider
High Star Farm
(Horse All-Rounders For Sale) - Our ranch is about 100 acres with a half mile track, 4 Kentucky style barns with 77 stalls and 15 foaling stalls. Also a ten stall covered mare motel and numerous turn out pens and some large pastures.
Contact - Gerry Brown (702) 499-1324 or Codi Strand (805) 907-1212
Annabelle Manganaro
Annabelle Manganaro - Germany - Dressage Rider
High Star Farm
- Codi Strand- Manager/Trainer ​Codi's upbringing was something special. She grew up not only loving the Arabian horse but also understanding the most fundamental basics of horsemanship from her grandfather Ed Strand, her father Merrill Strand, and her uncle Jody Strand. As a young girl, Codi had a natural gift with horses that were unhappy or "burned out" from showing. As an adult, she has worked for Stan White Sr., Cynthia Burkman, and Greg and Nancy Gallún. Through it all, she has stayed true to her love of the Arabian horse, as well as listening to what the horse`s needs over the pressures of winning a ribbon.
`She has a natural ability to work with horses that others have deemed as damaged goods. She has a soft hand and a big heart. It is amazing to see what she can accomplish once she set her mind to it.`—Jody Strand, Owner/Trainer-Strand`s Arabian Stables, 2005 APAHA Western Pleasure Trainer of the Year
Jose Vidal Collada Gil
Jose Vidal Collada Gil - Spain - Eventing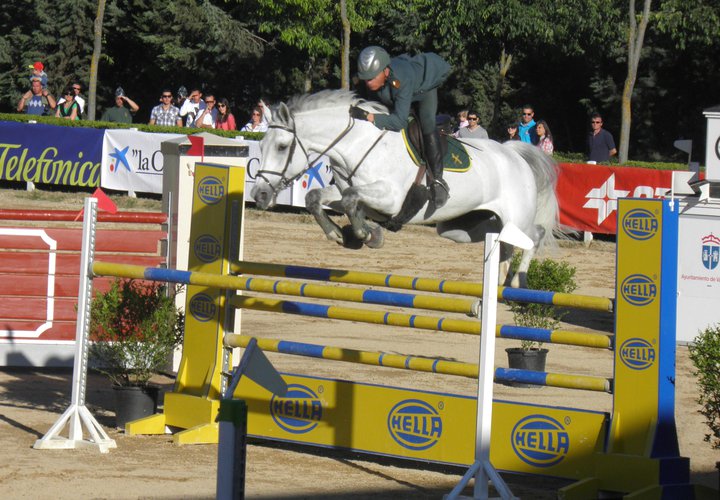 Jakob Hayessen
Jakob Hayessen - Germany - Eventing
High Star Farm
- HS Ginger Snap / 2009 Half Arabian Chestnut Mare High Sign +/ x Bella (Grade) Multiple National Top Ten and Regional Championships In-Hand and under saddle ​Arabian Breeders Sweepstakes
Alesia Yakimovich
Alesia Yakimovich - Belarus - Dressage Rider
High Star Farm
- Gerry Brown- Owner/Breeder
​From humble beginnings in Hawaii, Gerry learned to ride with just a rope, however when she saw her first Arabian—she knew that one day she would own that majestic breed. She eventually acquired her first Arabian off the race track named Star. Years later she began her mission to find another Arabian horse to bring into her family and that is when she met High Sign++. She was not looking for a stallion yet she listened to her heart and made him her herd sire and her closest four legged companion. In 2003, Harold and Gerry purchased High Star Farms. They decided to call it High Star Farms after her first two Arabians—Star and High Sign. Gerry has had many national successes and is extremely committed to the Arabian horse as family members. She is one of the kindest and most humble breeders in the industry today.
Jessie Paine
Jessie Paine - Canada - Dressage Rider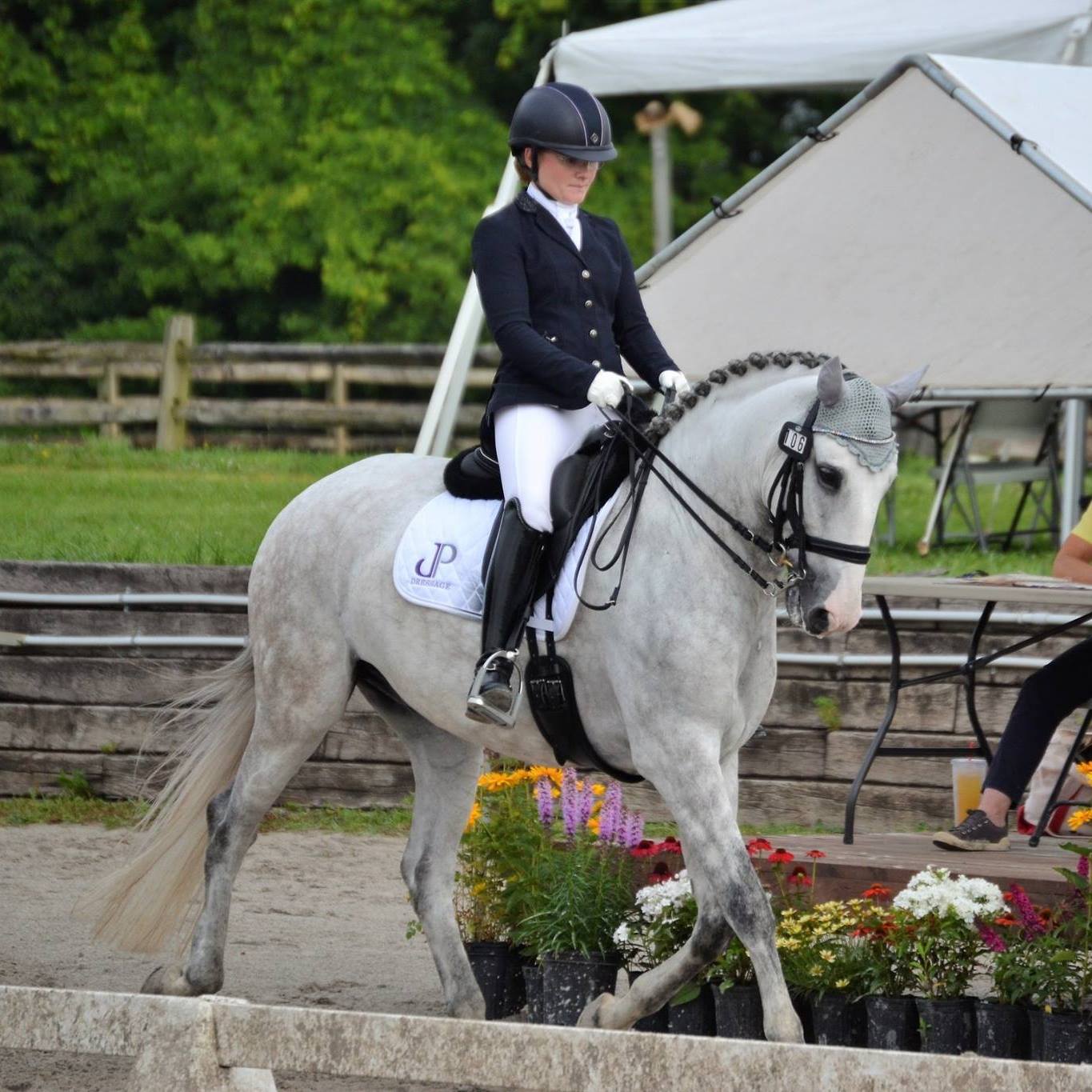 Pawel Rutkowski
Pawel Rutkowski - Poland - Showjumping Rider
High Star Farm
- HS Grace Ambassador / 2013 Grey Purebred Arabian Mare IA Ambassador x HR Bellena (CWP Chances Are) Arabian Breeders Sweepstakes. Started under saddle, great hunter prospect.
Rebecca Bryzmann
Rebecca Bryzmann - France - Showjumping Rider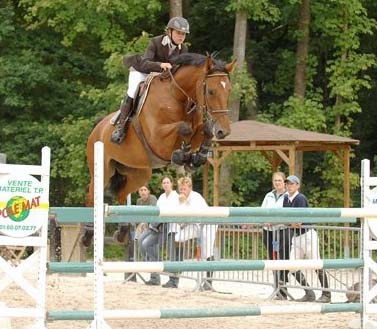 High Star Farm - Alltounders For Sale
- 2004 Black Gelding Morgan/Quarter horse
Susanne Schilling
Susanne Schilling - Germany - Eventing Rider
Horse All-Rounders For Sale
- Whether you're looking for a great reining horse, a jumper, a gaited horse or a Hunter…a trail horse or a horse for your children, a show horse that can win today, an older horse with lots of training or a young horse with no training, you're likely to find the horse you desire among this special herd.
Uwe Fuchs
Uwe Fuchs - Germany - Horse Driving
Horses For Sale
- You will find all horses categorized first by state, then by breed, and there is a "price" listed for all horses. If horses are registered, it will show `all registration papers in order.` Be sure you require a negative Coggins test report if you plan to have the horse shipped across state lines.