Hilarious Horses Slide Down Grassy Hill Playing Like Little Kids
| | | |
| --- | --- | --- |
| | | Hilarious Horses Slide Down Grassy Hill Playing Like Little Kids |
What a joyous sight this is, we all remember playing this game as kids right? Children of all ages and times have found joy from the most basic of youthful activities, rolling down a hill.

This particular video was recorded in Cape Toi, Japan and sees four equines enjoying the weather and each others company, whiling the day away playing on the hill.

If you have time make sure to watch the rest of the video from The Pet Collective for dogs doing strange things with their tongues, a seal taking an underwater snooze, funny fancy dress felines and many more shenanigans featuring ferrets, ducks, birds and even skunks as well as a few more horses including the one pictured below playing with a huge ball.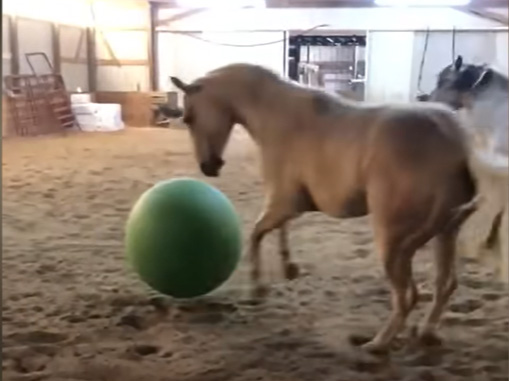 Let us know via the page what you thought about the video and of course if you have any funny horse videos of your own that you would like to share please send them in and we will share with our followers on the page.