Hamlet Frydenlund - Knabstrupper Stallion
| | | |
| --- | --- | --- |
| | | Hamlet Frydenlund - Knabstrupper Stallion |
Hamlet was probably "the one" which made the Knabstrupper as a breed first known to the wider public, and then popular in the UK. Since his arrival in the UK many others have followed, although we believe that he is still in a league of his own.

His sire Apollon was sold to the USA, where he became the foundation sire of US Knabstruppers, and where he very sadly died much too young.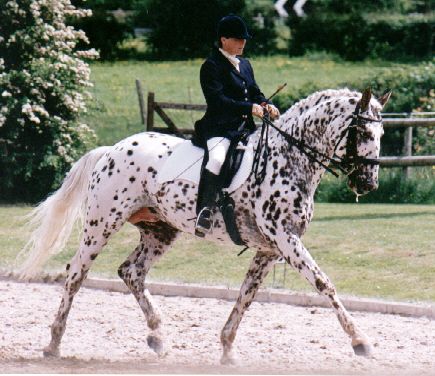 Hamlet is a tall and substantial stallion, without being in any way coarse. He has big, powerful and ground-covering paces with a particularly impressive trot, which he passes on to his offspring.

His jump is clever and powerful and he is very careful, but has not competed in Showjumping due to concentrating on his Dressage career and his duties as a covering stallion.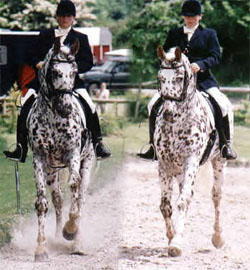 Hamlet`s temperament is fabulous, he has nerves of steel, a wonderful attitude to his work and a great willingness to perform.

He proved his worth when the Danish Knabstrupper Society came over to the UK to do a grading in 2005. Hamlet swept thze board comprehensively, being approved with a rare, if not unheard of score of 9.0 and being awarded "Best Stallion" and "Best of Show" from the Danish judges.

Hamlet passes his outstanding movement and brilliant temperament on to his youngsters. We are looking forward to seeing his first UK born offspring come out under saddle soon, some of his sons and daughters have already caused quite a stir by winning at up to County level in hand.

In Germany his line is continued via his graded son.
ContentAdvert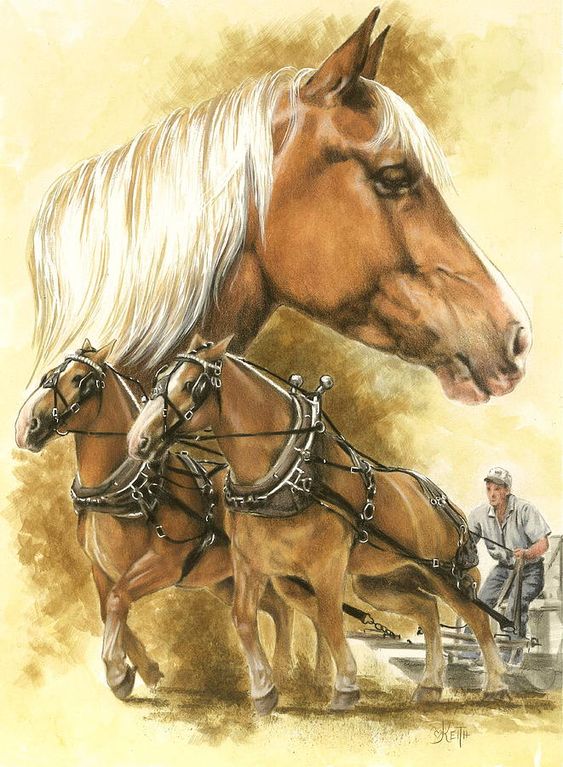 Equestrian artist from Cleveland Ohio creating stunning horse drawings, https://barbara-keith.pixels.com/ Stableexpress Equestrian Art / Horse Drawings and painters from artist from all around the world …
Read More