Grade A Showjumper For Sale - BSJA Horses For Sale
New Zealand Show Jumpers
Anyone who has evented at an advanced level in the United States and Europe will know just how difficult it is to find the right horse.
It can be a frustrating exercise, and you have every right to be fussy. No-one wants to settle for second best. Riders are simply not going to be in the hunt without a competitive horse.
Let me make it easier for you. My name is Ross Smith. My mother, Judith Smith, represented New Zealand at showjumping, so needless to say I could very nearly ride before I could walk.
You`re probably asking yourself: how could someone in New Zealand possibly be able to help me find a top eventer or showjumper? To answer that question, you`ll have to bear with me while I give a little of my background.
Having been brought up around horses, it was only natural that I wanted to work with them. I trained as a farrier and found no shortage of work. At one stage I was shoeing up to 120 horses a week, as well as pursuing my passion for eventing and showjumping. On top of that, I was breaking in 50 to 70 horses a year.
I lived in Australia for nearly 10 years, and trained a team of horses with which I competed extensively throughout the country.
In 1997, my wife Jules and I sold four horses to a Californian woman and she invited us to the United States to compete.
Jules and I jumped at the opportunity. We took one of our own horses to event and ended up staying three years. We competed in jumping events right across the US.
Jules put her extensive riding experience to work training others, and preparing horses for competition.
It was full-on. Every week I was competing, and Jules was helping her riders through the rigours of competition. The highlight came just weeks before our return to New Zealand: a win in the Lone Star Challenge in Dallas, Texas.
We were able to see first-hand what American riders wanted in horses -- and the difficulty many had in finding the right mount.
During our time in the US we used our extensive contacts in New Zealand to track down horses we were certain would appeal to US buyers. By the end of our three years, we had shipped 15 horses from New Zealand, all of which found a ready market. Some of them are well-known on the American circuit: Think Big, NZ Enterprise, NZ Endeavour, NZ Promise, NZ Tiggy.
New Zealand has a long and proud history in horse breeding and rearing. Many of the finest European bloodlines were brought here by settlers last century. Wealthy breeders were always looking at opportunities to improve their stock by importing new blood from all over the world, including America.
Make no mistake: Many New Zealand horses have quality bloodlines and outstanding ability. New Zealanders admire toughness in a horse and it`s an ideal quality to take into competition.
So why not consider a New Zealand horse? We are experienced in exporting stock, and can guarantee you no headaches. We do all the paperwork, and New Zealand`s lack of serious infectious diseases means quarantining is only required for two days. An American buyer could have one of our horses at their door in a week. We are also sourcing horses from throughout Australia.
Jules and I believe our long involvement with horses (more than 40 years between us), and our overseas experience, not to mention our extensive contacts in the New Zealand horse industry, put us in a strong position to be able to service overseas buyers.
Take a look at the testimonials. As you can see, there are plenty of buyers happy to vouch for the quality of our horses.
We have a handful of horses on-line (see "Horses for Sale") which may appeal, but if you`re after something in particular then please email us. Perhaps you`re after an Irish hunter, a warmblood, or a thoroughbred jumper. With our contacts, I`m confident we can track down the right animal with the right ability.
If you`ve been looking for that special horse, what have you got to lose?
We are able to send a professional video of any horses we think might suit your requirements.
Better still, why not pay New Zealand a visit? We can arrange to show you quality horses that match your requirements, and can even arrange for you to compete on them if you desire. They could be shipped to arrive home when you do!
Perhaps you could combine your visit with a holiday. New Zealand is a fantastic destination, with great hunting, skiing, fishing, and sightseeing. Click on New Zealand to see all that the country has to offer.
We can arrange a package deal for you, including the top holiday spots, and, of course, show you some bloodstock!
Another sweetener in all this is the weak New Zealand dollar, which is worth only half the value of a greenback. Our horses have never been better value on the world market.
Thank you for visiting our site. We sincerely hope you`ll enjoy having a look around, and that we`ve given you food for thought.
Jules and I know we have the background and experience to serve overseas buyers. We`d love to
hear from you.

COME TO NEW ZEALAND AND TRAIN WITH US. We offer a service 2nd to none. Our service includes full accomodation, we provide top quality horses for you to compete and train on, ranging from young horses through to upper level horses. Come and see for yourself how New Zealand horses are produced and why our horses are so successful. For further information email us at info@nzhorses.com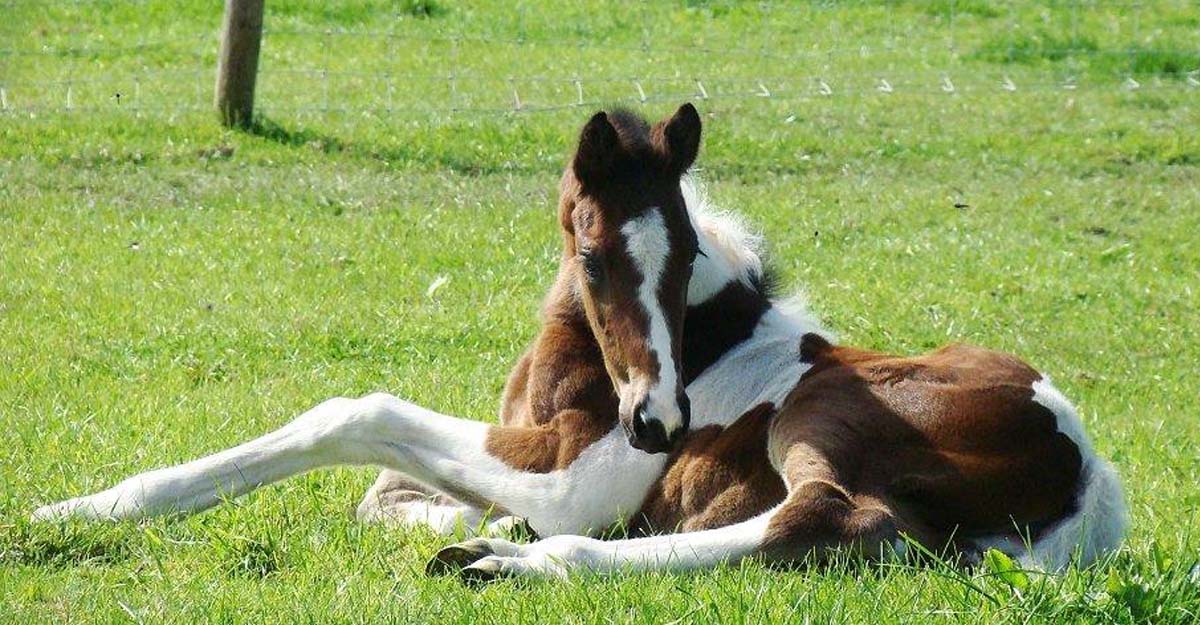 @Solaris Coloured Sport Horses, Crieff, Scotland / Awwww so beautiful - absolutely stunning xxxx😍🥰😘😍🥰😘 Coloured Foals For Sale @Solaris Performance Horses, Scotland'Ķ
Read More