George Whitaker
Born 9th June 1992, George Whitaker is a member of the legendary Whitaker family, George Whitaker is the son of Ian Whitaker and brother to William & James Whitaker. As a junior rider George Whitaker had lots of success including victory in the Pony of the year at the horse of the year show. As a senior rider George Whitaker continues to be successful winning the Comporta grand prix and the Maubeuge grand prix.
Below you can watch George Whitaker riding the talented jumping horse More Candy

George Whitaker is one of the next generation of the Whitaker dynasty, based in Huddersfield George has already had much success in the show jumping ring with a number of different horses.
George Whitaker Horses
      April Star, Cavalcade (Pony), Emmersbrook Rosella, Kairouan Rouge, Loobeen Shamrock and Ringo-Star
April Star X is a horse competed by young rider George Whitaker who is one of the famous Whitaker dynasty, together with George Whitaker April Star x competed in young rider show jumping classes in under 16 classes.
---
Show jumping pony Cavalcade was competed by Feorge Whitaker in pony jumping classes arounf Europe, including the 148cm class at the British festival of show jumping as well as pony classes in France at Le Touquet
---
A pony who helped start George Whitaker`s jumping career, Emmersbrook Rosella results include getting place at the scope festival of show jumping in the Tiny Tots competition.
---
Selle francais show jumping stallion Kairouan Rouge is sired by Papillion Rouge out of a Kouglof II brood mare, Kairouan Rouge had lots of success with British rider Robert Whitaker.
---
Pony Loobeen Shamrock was competed by Andrew Mizon and then later George Whitaker, together George Whitaker and Loobeen Shamrock took part at pony events around europe, with many extremely events.
---
Jumped in junior competitions by both William Whitaker and George Whitaker, Ringo-Star is a highly succesfull pony show jumper. Wins include Junior 1.15m Members Cup Championship at the scope festival of show jumping.
---
George Whitaker Competition Results
17 - TOWERLANDS, GP - 13/11/2008 - Kairouan Rouge
---
16 - CSIP-A Le Touquet (FRA), GP - 19/04/2007 - Loobeen Shamrock
---
50 - CSIP-A Le Touquet (FRA), Class 14 - 19/04/2007 - Loobeen Shamrock
---
21 - CSIP-A Le Touquet (FRA), Class 14 - 19/04/2007 - Cavalcade (Pony)
---
35 - CSIP-A Le Touquet (FRA), Class 7 - 19/04/2007 - Cavalcade (Pony)
---
16 - CSIP-A Le Touquet (FRA), Class 7 - 19/04/2007 - Loobeen Shamrock
---
02 - Scope, Under 16 Championship - 01/09/2006 - April Star X
---
02 - Scope, Under 16 Championship - 31/08/2006 - April Star X
---
01 - Scope, Junior 1.15m Members Cup Championship - 31/08/2006 - Ringo-Star
---
01 - Scope, 148cm Preliminary Round 1 - 31/08/2006 - Cavalcade (Pony)
---
03 - Scope, Junior 1.15m Members Cup Preliminary Round 2 - 30/08/2006 - Ringo-Star
---
05 - Scope, Under 16 Preliminary Round 1 - 29/08/2006 - April Star X
---
08 - Scope, Tiny Tots Championship - 30/08/2003 - Emmersbrook Rosella
---
03 - Scope, Tiny Tots Preliminary Round 2 - 29/08/2003 - Emmersbrook Rosella
---
05 - Scope, Tiny Tots Preliminary Round 1 - 27/08/2003 - Emmersbrook Rosella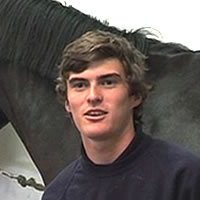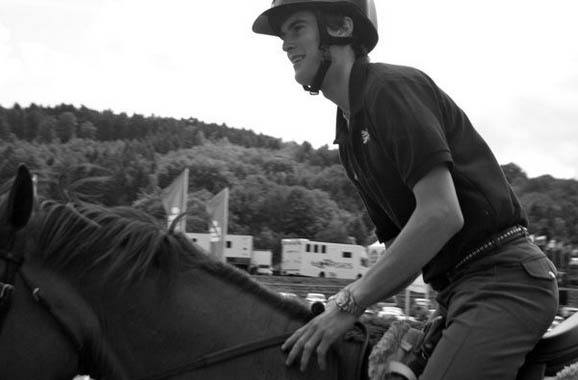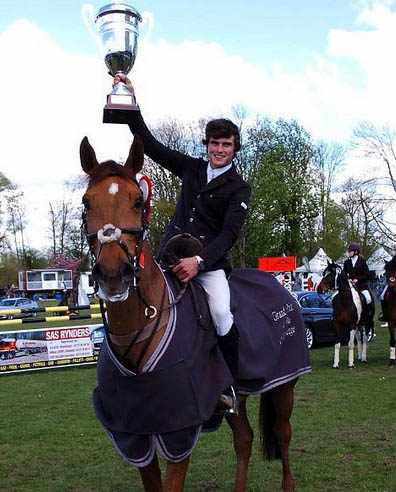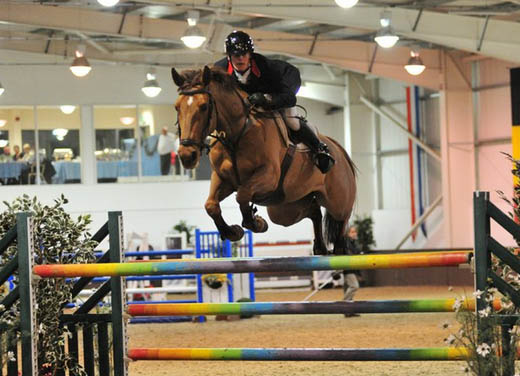 George Moore
George Moore - Australia - Jockey
Georges Raynaud
Georges Raynaud - France - Showjumping
George Beeby
George Beeby - Jockey
George Beeby Horses
Brendan`s Cottage
  Silver Fame
---
George Beeby Competition Results
01 - Cheltenham Festival, Cheltenham Gold Cup - 18/03/1951 - Silver Fame
---
01 - Cheltenham Festival, Cheltenham Gold Cup - 18/03/1939 - Brendan`s Cottage
---
Georges Serignac
Georges Serignac - France - Showjumping
George Henderson
George Henderson - UK - Eventing
Georges Edmond Ngan Sassi
Georges Edmond Ngan Sassi - France - Showumping