Gem Twist
| | | |
| --- | --- | --- |
| | | Few horses have captivated the sport of show jumping like the thoroughbred Gem Twist did with his rider Greg Best. |
Born June 1979 Gem Twist is one of the worlds most successful showjumping horses winning countless championships, grand prix`s and international classes. Bred by American breeder Frank Chapot he was originally registered at Icey Twist, career highlights of Gem Twist includes winning the "American Grand Prix Association Horse of the Year" on three occasions, he was also part of the USA silver 1988 Olympic team that won silver medal at Seoul, as well as winning the individual silver medal with American rider Greg Best. In 1990 at the world equestrian games Gem Twist was crowned the worlds top horse after being ridden by four of the worlds leading riders. Below you can watch Greg Best riding Gem Twist in action in Stockholm (1990)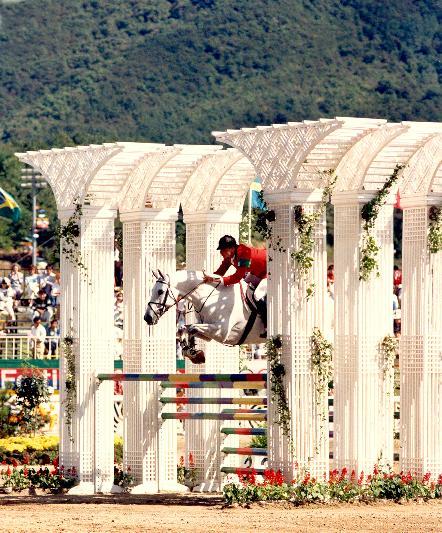 In 1990 Greg Best suffered an injury to his shoulder and Leslie Howard would take over the ride, although the pair won the AGA Horse of the Year title and qualified for the world equestrian games an infection would stop Gem Twist competing. After a lengthy time on the sidelines and rehabilitation Gem Twist would be pared with young rider Laura Chapot, who would have a very successful partnership together winning grand prix`s and world cup qualifiers, below you can watch Gem Twist & Laura Chapot in action.



As a gelding Gem Twist was unable to pass on his genes, but modern technology has allowed two genetic clones of Gem Twist to be born Gemini and Murka`s Gem, for more information of the clones of Gem Twist click here
Below you can watch a video of Gem Twist ridden by the Great British showjumper John Whitaker at the world equestrian games.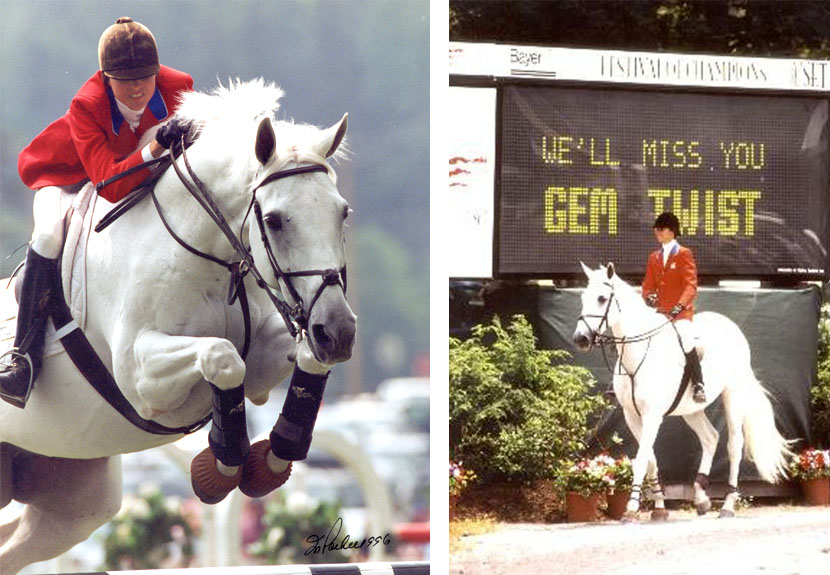 ContentAdvert