Cloned Horses
Horse cloning has been taking place for many years with many of the worlds leading performance horses being cloned, including Tamarillo (Advanced Eventer competed by William Fox Pitt), Cruising (International Showjumper competed by Trevor Coyle), Pieraz (World champion Endurance Horse).
As yet in most equestrian sports these cloned horses have mostly been used for breeding, but on the polo field we are seeing many polo horses competing on the field with a great deal of success.
Below we take a look at some of the many great competition horses that have been cloned.
Tamarillo - Advanced Event Horse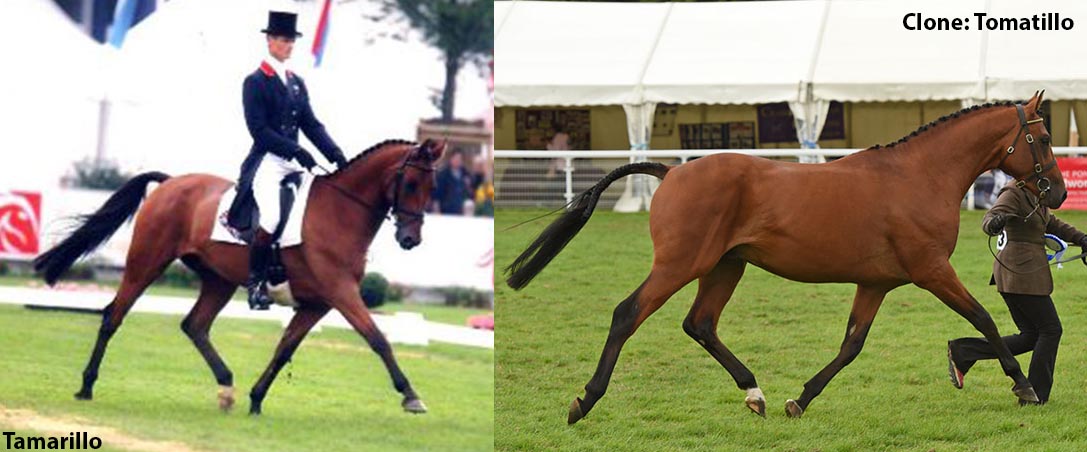 Tamarillois a gelding that was an eventing star. His owners, MW and Finn Guinness, knew that he would win everything from the beginning. He was famous for his graceful movement, speed, endurance, and his lightness in dressage. He had fans all over the world. Tamarillo was retired from eventing in 2009 due to a recurring leg injury. In 2011, he was officially retired at Badminton. He was cloned in 2013 so that his bloodlines could be passed on and thus, Tomatillo, was born. Tomatillo is now standing at stud at Biddensen Stud.
Cruising - International Showjumper, Winner Of The Aachen Grand Prix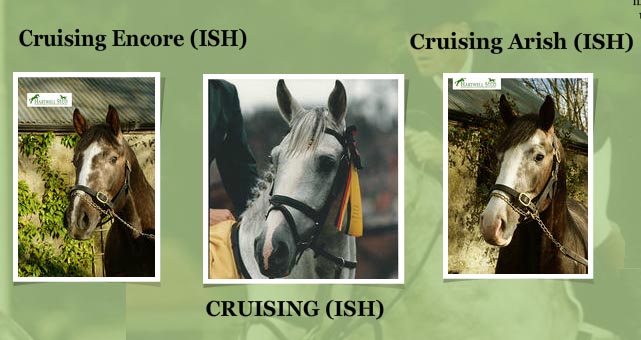 Cruising won the Grand Prix all across Europe, was on several winning Nations Cups teams representing Ireland in the late 90s, and also sired some world famous jumping horses like Flexible, Mr. Medicott, Electric Cruise, and many more. He was cloned in 2012 by his owner, Mary McCann. There are two clones of Cruising; Cruising Arish and Cruising Encore who are now available at stud. Below you can watch a video of Mary McCann from the Hartwell Stud talking about her experience with cloning cruising and the two products of the cloning process.
Pieraz
Pieraz was a multiple world champion in endurance races of up to 50km. Pieraz was the first elite racehorse to be cloned which came two years after Prometea, the first cloned horse in history. Endurance racing is different from conventional flat racing because endurance racing allows for non-natural methods of breeding such as cloning. Other events such as dressage, showjumping, eventing, polo, and carriage horse racing also allow cloned horses to compete.
Califa
Califa has become the first polo pony in the world to be cloned. The gelding's clone was born in April 2010. Califa was the famed 2009 US and Argentine Open team pony who was ridden by Mariano Aguerre. Now, his clone is able to pass on his fantastic genetics as a stallion.
Gem Twist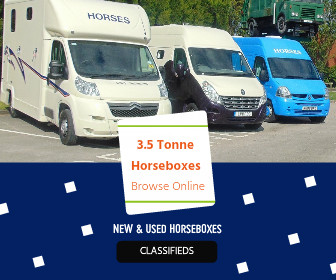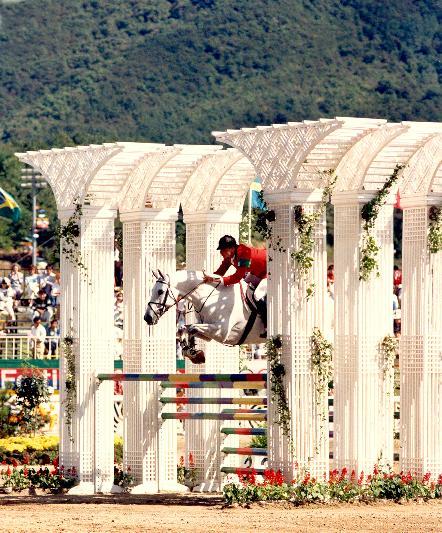 Gem Twist is a Thoroughbred Grand Prix jumper gelding. His astounding career began in 1987 when he was named the AGA Horse of the Year with his rider, Greg Best. He also won three major Grand Prix competitions and earned the Team Silver Medal at the Pan American Games. Gem Twist was retired from competitions at the National Horse Show in 1997 at Madison Square Garden. Gem Twist`s clones, Gemini and Murka`s Gem, was born in 2009. Gemini and Murka`s Gem are now standing at stud.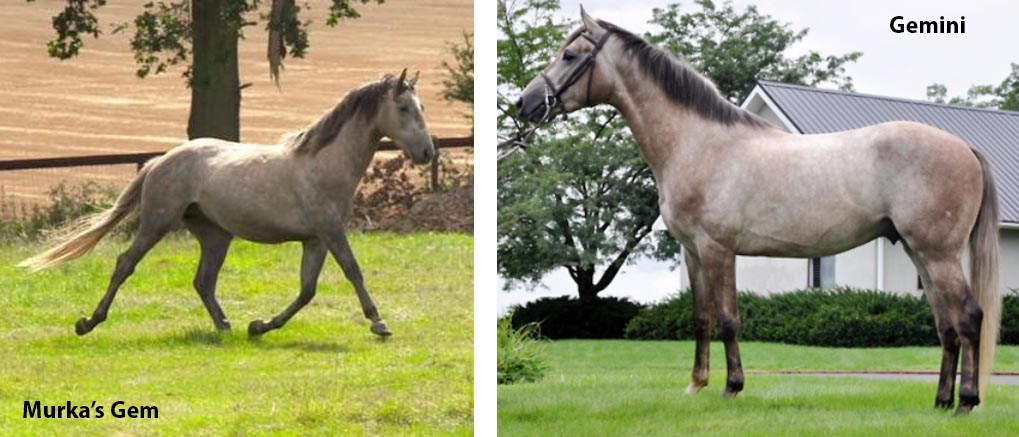 Did You Find This Interesting, Share With Your Friends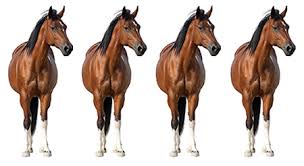 Cloning is still a highly controversial method of breeding. Some events do not allow cloned horses to be entered into competitions and others, do.
The cloned horse is identical to the dam or sire only at the time of birth. It is the same as natural breeding since cloning for temperament can be successful but it is the training and environment that produces the finished horse. Perfection in cloning can come with a price, though. While clones may be near identical in appearance and perhaps athleticism, excellent health or the exact temperament is not guaranteed. Cloned horses have limited chances of survival in the case of a rapidly spreading disease without genetic diversity.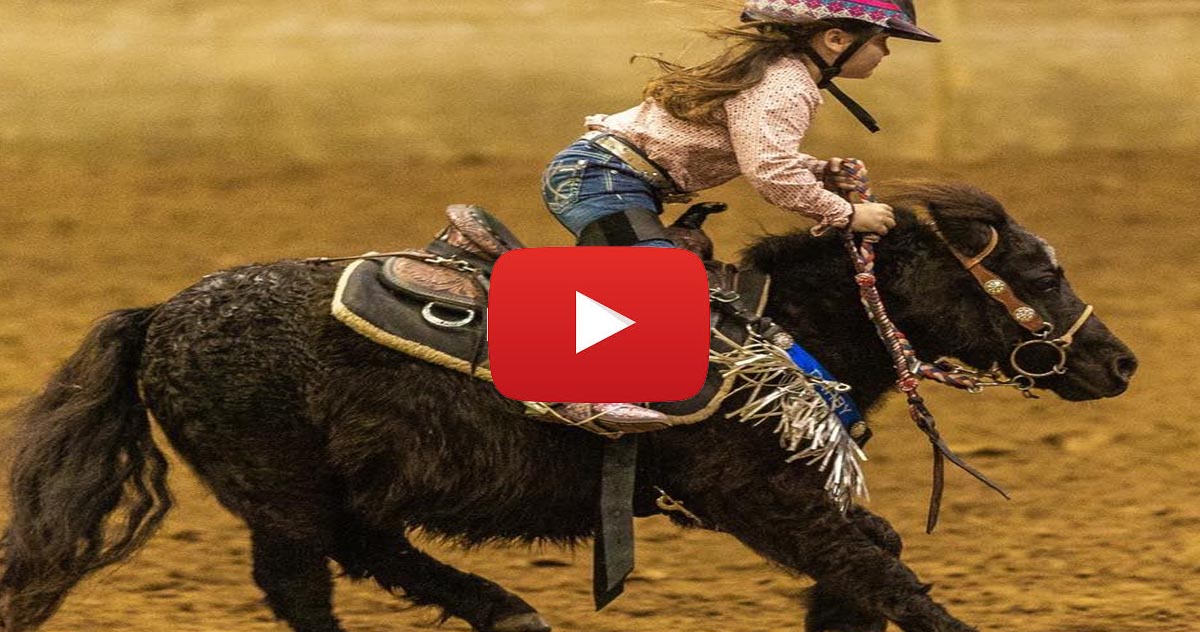 The future of barrel racing is in good hands, Darby Duncan & Bouncers 1st place barrel run. 3 year old barrel racing rider…
Read More
Stephane Robert

Stephane Robert - France - Showjumping Riders
Werner Hagstedt

Werner Hagstedt - Germany - Showjumping Rider / Horses competed by Werner Hagstedt include Costoso Wr, Carry Msg & Unestor Ardent