Fun Allrounder - Church Stretton, Shropshire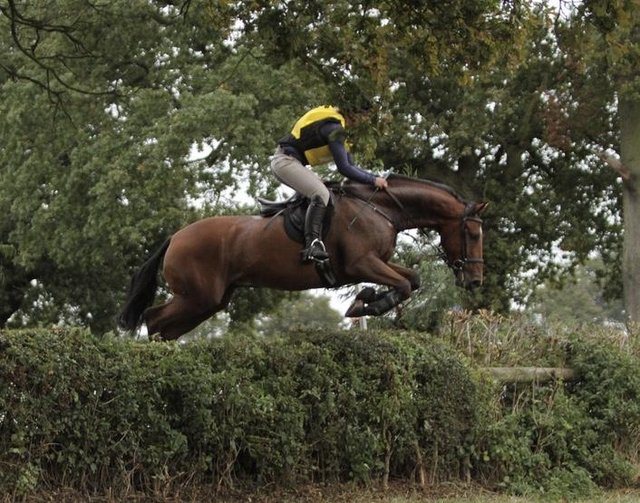 Lovely 16.1 8 year old bay Irish sport horse gelding.
Previously show jumped 1m and hunted in Ireland.
Autumn trial hunted, funrides, intermediate team chased and now hunting.
Hacks alone or in company, same for living.
Good to clip, box, shoe etc.
Can be nervy to catch until he gets to know you.
Good in traffic.
He`s a fun forward horse that loves his work.
He`s not naughty or strong but wants a job and wants to get on with therefore I wouldn`t say he`s a novice/happy hacker type ride.
Excelled himself team chasing and now proving to be great hunting.
Would easily go up front or fieldmaster but will also go in the field.
He`s a super 'get on with it` horse for some one that wants to crack on and have some fun. He has a brave and careful jump over coloured fences, timber, hedges etc and is a sweet horse to have on the yard.
Does have very mild string halt behind but it doesn`t affect him in work or to shoe/pick up feet etc.
£5,250 OVNO
|