Father and son : both stallions - Happy and free. Owned by @richelieu Horses
Richelieu Horses is a small breeding farm of palominos with a dressage-focus. Richelieu horses keep two breeding stallions; Shulay Gold Fever, who is the cornerstone of our breeding project, and Richelieu`s Fièvre d`Or, who is a descendant of Shulay Gold Fever, with Blue Hors Don Schufro as his grandfather. Richelieu Horses are passionate about palomino breeding, with an ambition is to contribute to the breed being as exclusive in its riding capacity as it is in its appearance.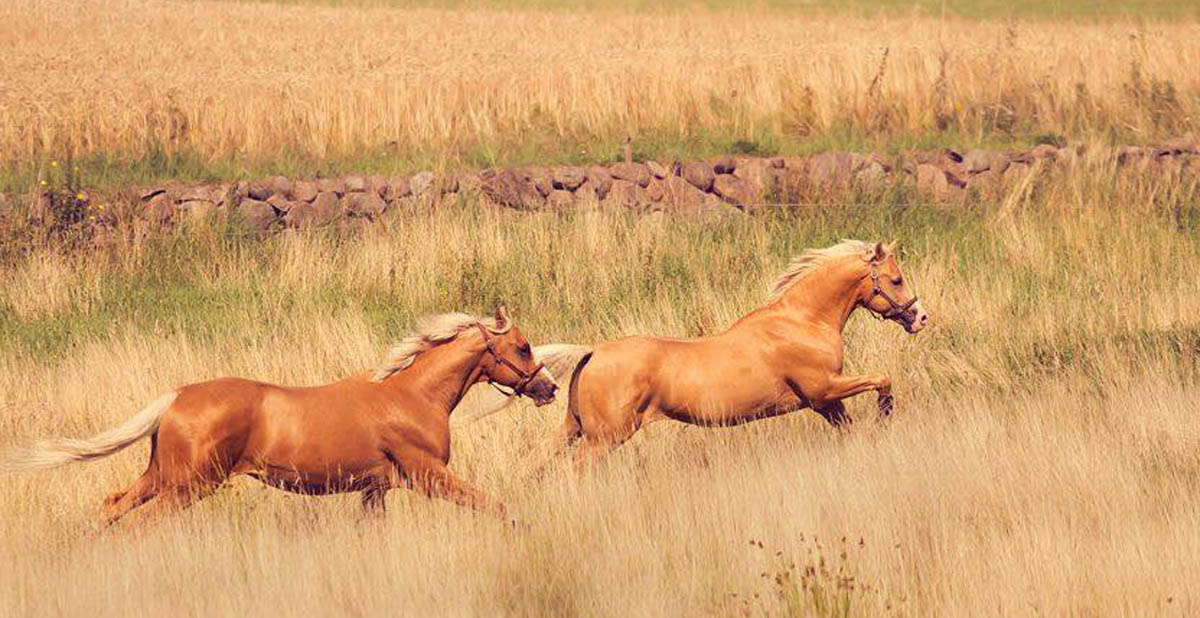 The Richelieu family has been breeding horses since the early 90`s, and has in the past been involved in Arab breeding under the name `Richelieu Arabians`. The name is today carried on by Juliette du Plessis de Richelieu and family, who are now predominantly engaged in breeding palomino sport horses.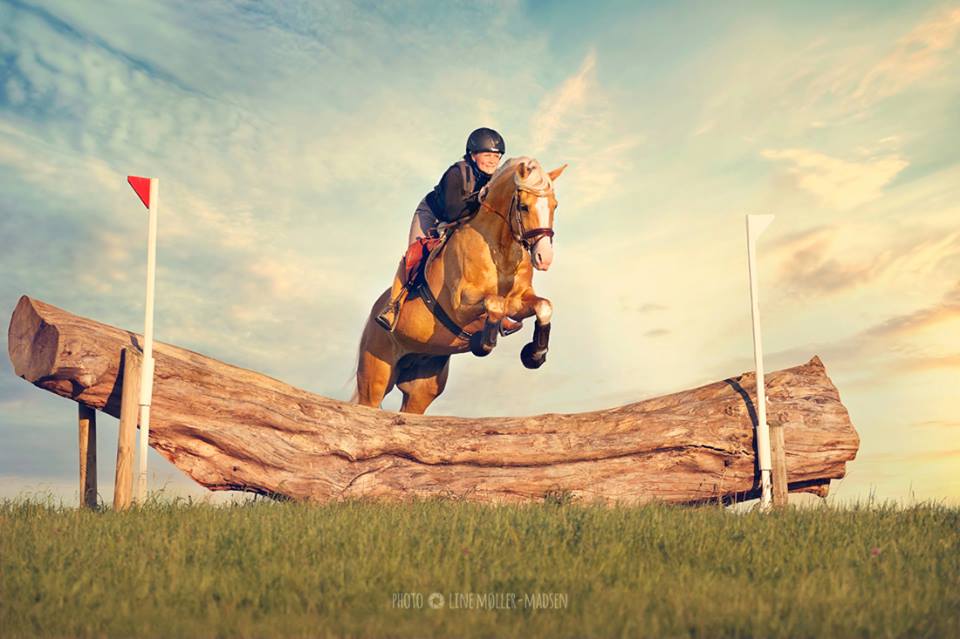 In 2004, the breeding stallion Shulay Gold Fever - a palomino stallion in a class of its own - was imported to Denmark by stud Rainbow Arabians. Then with Juliette who rides the stallion. When the opportunity arose in 2007, Juliette chose to buy Gold Fever, and he has since belonged to Richelieu Horses.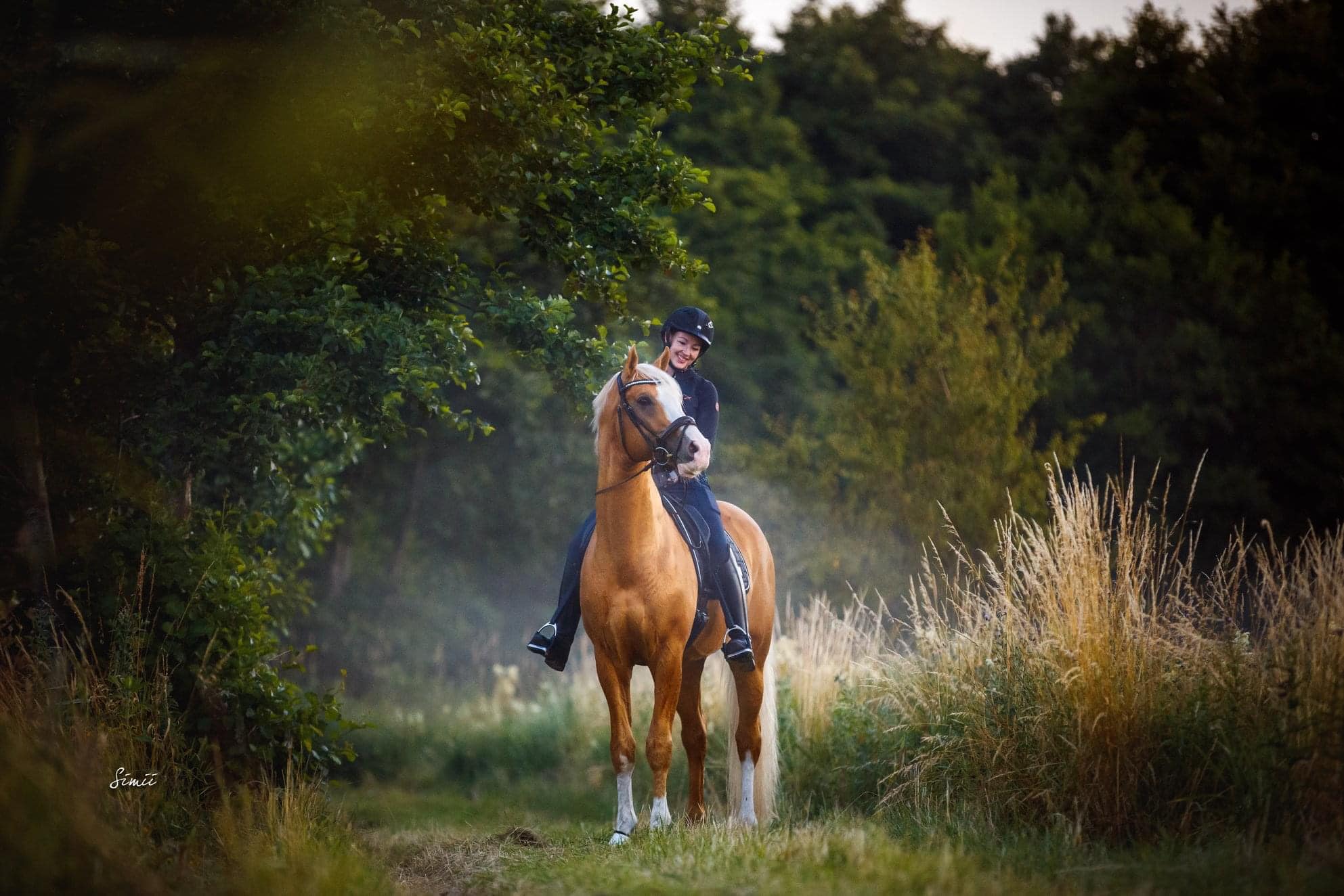 Shulay Gold Fever has left his mark both at home and abroad with countless titles, and has excelled as both show and riding horse and not least as a breeding stallion, where his offspring, grandchildren and great-grandchildren do extremely well.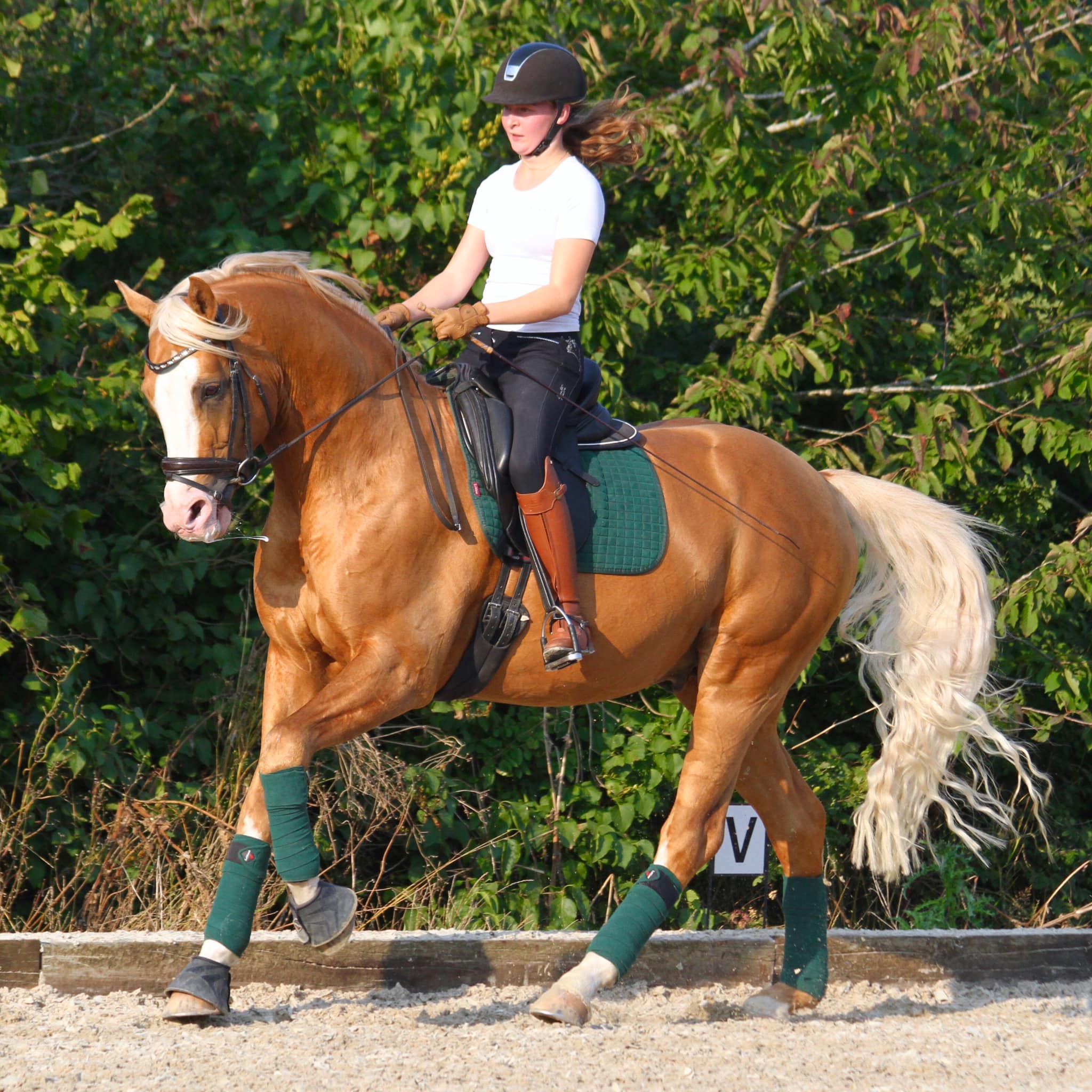 Richelieu Horses also has the young stallion, Richelieu`s Fievre d`Or from 2013. He is after Shulay Gold Fever and with Blue Hors Don Schufro as grandfather and pulled on an extremely strong jumping line.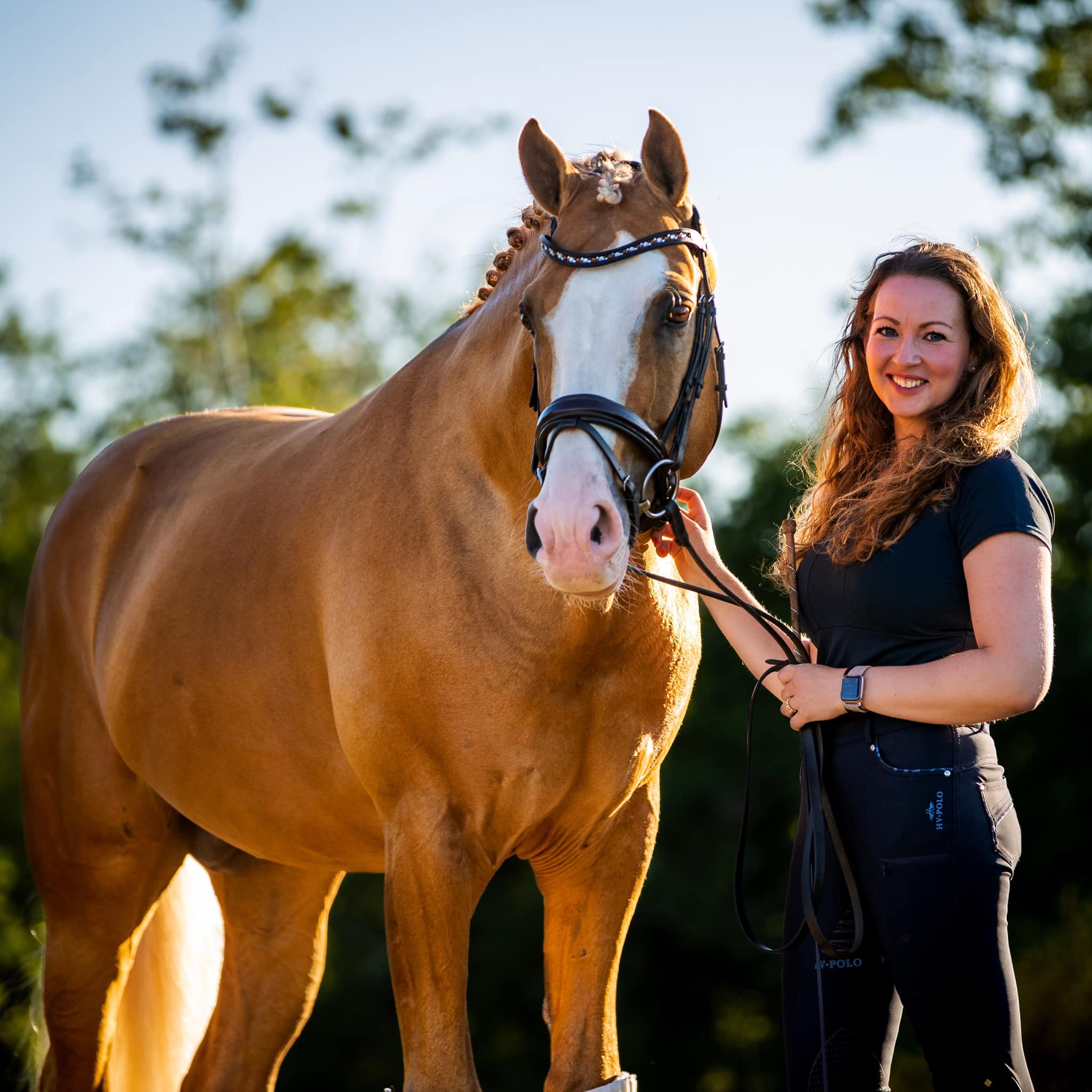 Fievre is a living mark of Richelieu Horses` development towards more warm-blooded Palominos. Richelieu`s Fievre d`Or has proven to be quite promising, and has already collected the titles Foal of the Year 2013 and Stallion of the Year 2016, just as he in September 2018 completed his material test at Vilhelmsborg with great grades.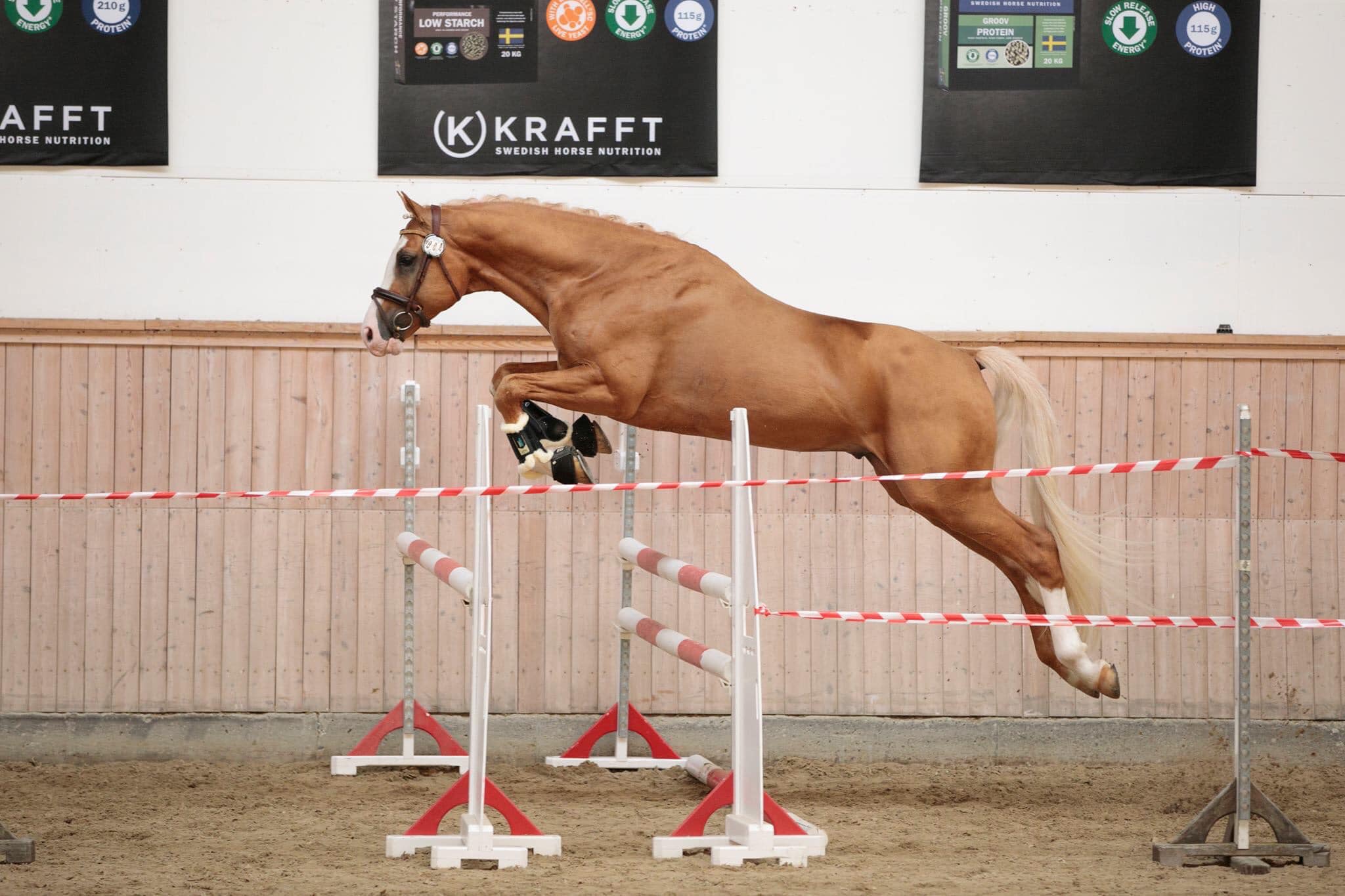 Richelieu Horse`s breeding goal is to breed noble, functional and prosperous palomino horses who can participate in the sport at a higher level. Great emphasis is placed on the offspring being rideable, well-behaved and having a good and correct exterior with a good foundation. In addition, we place a high value on health and a good mind.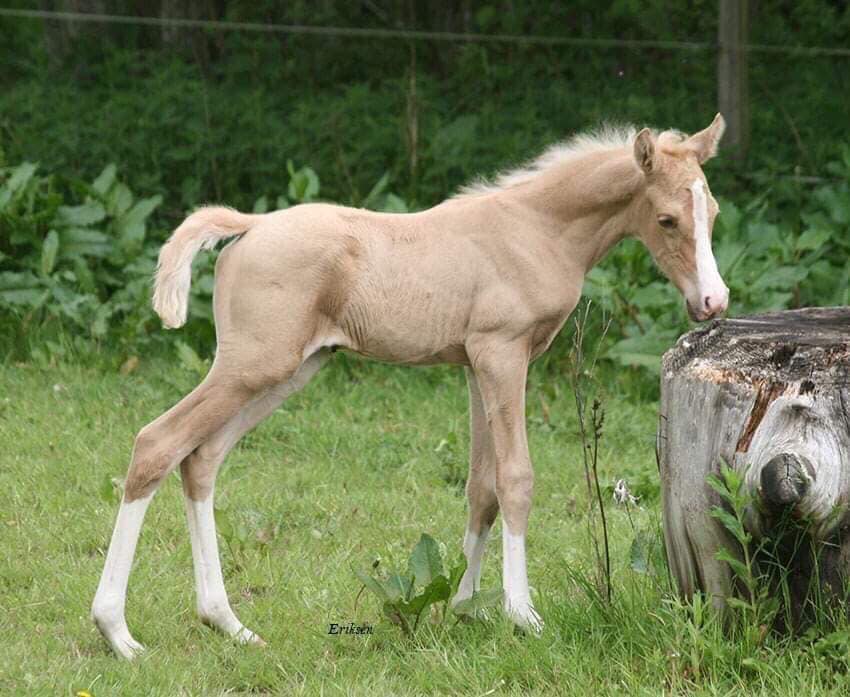 Offspring from Richelieu Horses have had a good and healthy upbringing with roughage of libitum, large folds with grass and lots of folding time - several in loose farming. They are fed with quality feed with minimal starch, and blacksmiths they become acquainted with already when they are a few weeks old.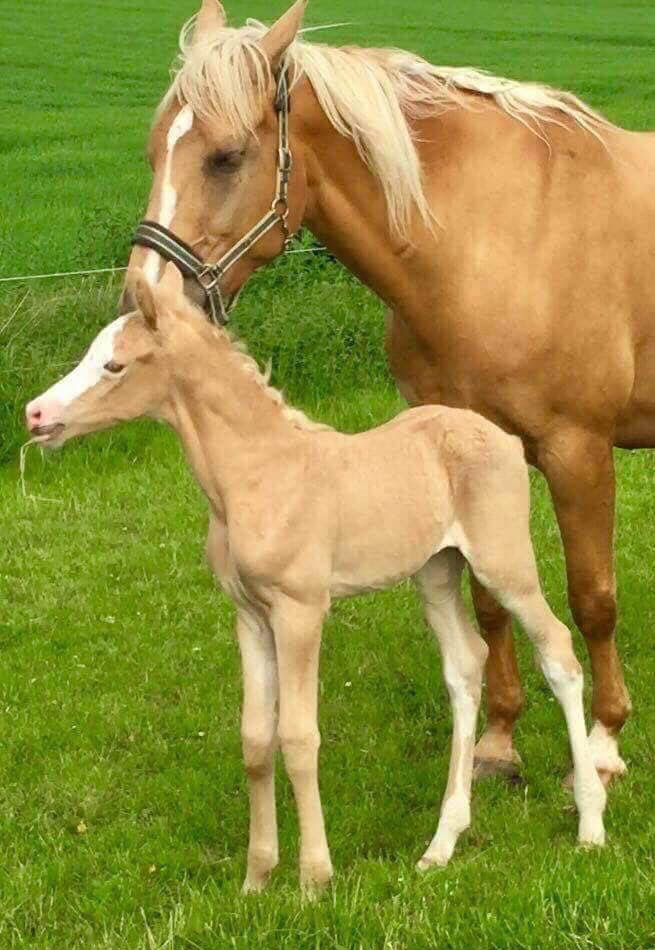 In addition, we appreciate the perfect gold color and preferably non-seasonable, which means that the beautiful gold color is preserved all year round. But despite the fact that we breed palominos, the color is of course a secondary breeding goal for us, which is why we do not necessarily only use red, palomino or cremello mares in the breeding. We choose breeding animals that we believe in, give offspring with great riding ability and lots of qualities for the future as a riding horse.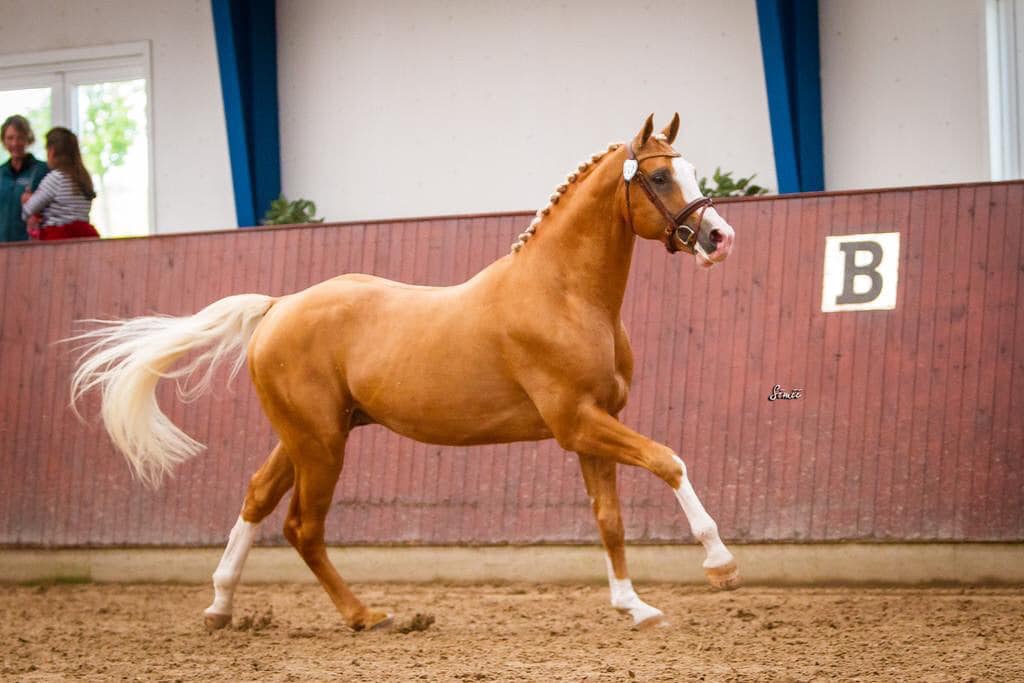 In addition to us (Ash and Juliette), our family consists of our three wonderful children aged 4-9 years. Richelieu Horses started in earnest at Pilegarden in Morkov; an idyllic oasis whose setting to that extent complimented the beautiful palomino horses. Since then we have moved to beautiful Djursland, where we are in a clean horse mecca, with the water just outside the windows, and Mols Bjerge in the backyard.