Faten Nur Ain Syakira Md Yusoff
Faten Nur Ain Syakira Md Yusoff Endurance rider from Malaysia, competing internationally with horses that include Reid River Akadia (The Akomplize x Cajun) and Reid River Commoshine.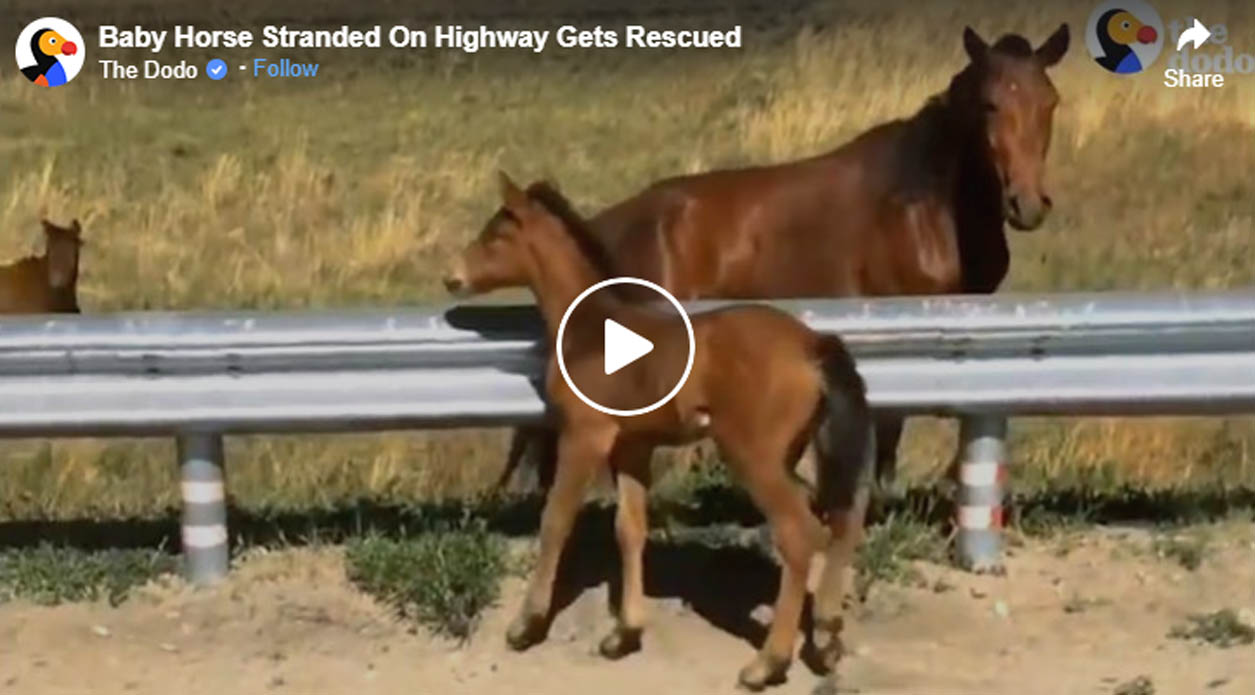 A guy saw this baby horse stranded on the highway and gave her the help she needed to get back to her mom 🐴💕💕…
Read More
Ruth Sturley
Ruth Sturley - Canada - Endurance Rider, Ruth Sturley has had success with FUTURYSTIC.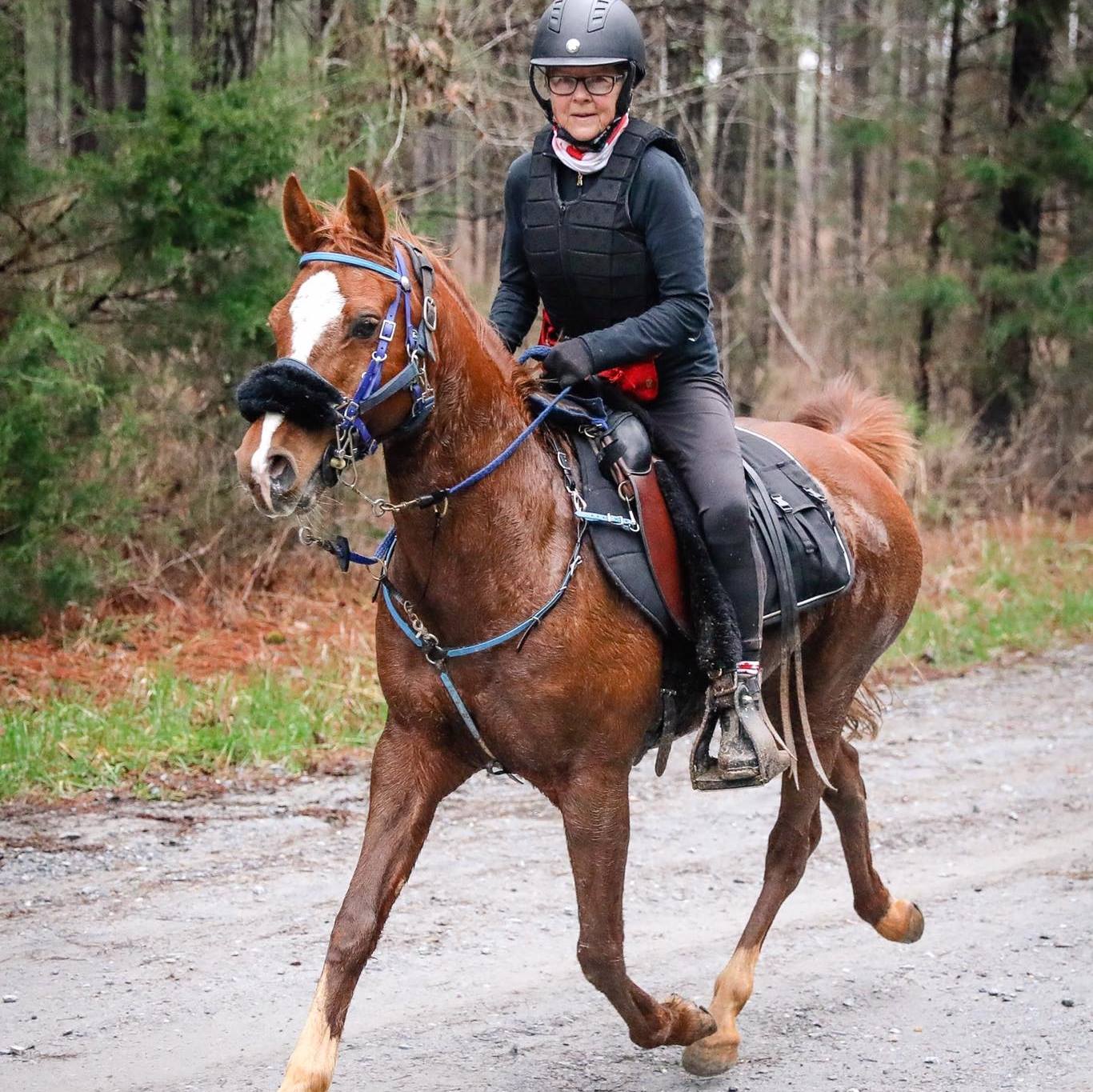 Trevor Coyle (IRL) & Cruising (ISH) - 1999 World Cup Final, Gothenburg, SWE.
- Watch below Trevor Coyle and the legendary stallion Cruising competing in the world cup final, together Trevor Coyle & Cruising were one of the most successful combinations in the world.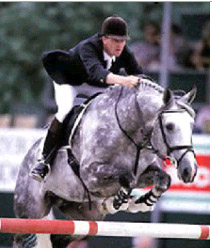 Abdulaziz Alsalem
Abdulaziz Alsalem - Saudi Arabia
While riding a horse is fun, we mustn`t forget about the potential hazards. Discover several tips to make your next horse ride safer, and by extension, more enjoyable.
Solette Lubbinge
Solette Lubbinge is an international level endurance rider from South Africa, Solette Lubbinge competes with the horses Waterlea Roxy and Elanzia Shumalite.
Christine Yeoman
Christine Yeoman is an endurance rider who has selected the UK at many major championships that includes the 2003 and the 2007 European championships, 2006 world equestrian games, 2008 world endurance championships. Christine has been riding from a young age, starting at 12 years of age.
Audrey Acquistapace
Audrey Acquistapace is a French Endurance rider who has competed at international competitions under FEI rules, In 2009 Audrey Acquistapace represented France at the World Championships with the horse Makoub De Keropartz.
Equestrian Marketing :- Search Engine Optimisation
Looking for promotional products?
YOU`VE COME TO THE RIGHT SITE. WE ARE PROMOTIONAL PRODUCTS EXPERTS WHO ARE COMMITTED TO YOUR SUCCESS.
Whether you are looking for a specific item or just browsing for ideas, our site is your one-stop shopping source. From fun items to the traditional, you can easily search for some of the hottest items on the market, and we are here for you 24 hours a day - 7 days a week.
Quickly and easily search our vast database of products for items to:
Improve traffic at trade shows
Motivate staff
Thank a customer
Increase safety awareness
When you find what you are looking for, please contact us so we can discuss your needs in greater detail, or use our shopping cart to submit your order - our secure check out makes it safe, easy and convenient. If you are just browsing, click on our 'request for more information' option and we'll get back to you.
Abdulla Ghanim Al Marri
Abdulla Ghanim Al Marri is one of the worlds leading Endurance riders, representing the UAE at events all around the world. At the 2014 world equestrian games he rode Quran El Ulm, while at the 2015 world championships he rode Sahem and the following year he rode Quram El Ulm.
Endurance Riding
- Articles about Endurance Riding - More than 100 articles about endurance riding are linked and listed by the article title. New articles are added weekly. If you have any suggestions for article or want to write your own, please contact us to make arrangements
Angel Soy Coll
Angel Soy Coll is a Spanish endurance rider, who won team gold at the 2016 World endurance championships with Qualif Du Poncelet and in 2017 at the European championships won team gold and individual bronze with Tonik De Becherel.
Horse Trials
- Iron Mountain Trail near Cottonwood Patch - (Ciscoe, GA): 12 miles loop horse and hiking trail. After crossing over into Tennessee where it merges with the Conasauga River trail, the trail makes a large loop back towards Cottonwood Patch campground. Other trails accessible from Cottonwood Patch include Beech Bottom (4 mi), East Cowpen (7 mi), Hickory Creek (8 mi), Horseshoe Bend (3.5 mi),Sumac (12 mi) and Rice Camp (4 mi). Steep mountain climbs and downhills, rolling terrain, easy double track, and outstanding scenic overlooks. Two river crossings across the Conasauga River. Note: River crossings should not be attempted during periods of high water which occur after heavy or prolonged rainfall. Primitive camping is available at Cottonwood Patch. Fee charged for overnight camping. Hitching posts/water available for horses. No human drinking water. Toilets available. Day use only parking lot available at no fee. Address: Cottonwood Patch Campground, Cohutta Wildlife Management Area, Chattahoochee National Forest, GA. Directions: From I-75 north, take Hwy 64 to Hwy 411. Turn right on Hwy 411. Go to Hwy 2 (stone Cisco Baptist Church on left) and turn left. Go approximately 8 miles. Cottonwood Patch campground is on the left. Note: this is a narrow, sometimes steep, winding dirt road. Proceed slowly and carefully. Maps available through Cohutta Ranger District, Chatsworth, GA, 706-695-6736.
Ana Barbas
Ana Barbas is part of the VB endurance team, Ana Barbas represented Portugal at the 2006 (Piperino) and 2002 (Fuica) world equestrian games. In 2017 Ana Barbas and Fuica won individual bronze medal at the Endurance world championships in Brussels.
Georgia International Horse Park
- (Conyers, GA): The more than 15 miles of horse trails at the Park offer scenic views of the former Olympic Endurance Course, and wind through wooded areas blended with open pastureland and streams. Varied trail lengths and links between trails allow you to choose your route and tailor your ride. The course is open for public riding and organized group trail rides. Trails are a great way to enjoy a day of trail riding and explore the natural beauty of the park. Please note that you must bring your own horse. We do not stable horses for rental on trails. A large map of the trails is posted at each trail shelter as well as individual maps for you to take on your ride. Trails are open from daylight to dusk. On occasion, trails may be closed due to other events occurring at the Park. Please make sure you check the calendar of events on this website for dates the trails are closed. There is no fee to ride the trails. Directions: Take I-20 East towards Augusta and get off at exit 82 for GA-20/GA-138 toward Conyers/Monroe. Turn left onto GA-138 E/GA-20 E/Hwy 138 SW and then a right on Centennial Olypmpic Parkway. Phone: 770-860-4190 - Address: 1996 Centennial Olympic Parkway, Conyers Georgia 30013
Abdulaziz Bakr
Abdulaziz Bakr - Saudi Arabia
HORSEBACK RIDING VICTORIA,
WOODGATE STABLES - VANCOUVER ISLAND
We offer picturesque guided trail rides with panoramic views of the San Juan Islands and the Gulf Islands, riding over farmland and woodland trails. You may choose a one, two hour, or day/overnight tours with a choice of Western or English equipment.
We offer riding lessons in both Western or English riding and have two rings for this purpose.
Our instructors are ready to improve your dressage, jumping and cross country skills. Our selection of schooling horses are suitable for beginners to advanced riders. children
We offer riding adventure day camps for all ages.
There is no age limit for young children and all riders are provided with safety hardhats
Pony rides and birthdays for groups of ten and twenty children can be arranged..
We have a secure server for your protection. Reservations are always required in advance. Since there is a fair amount of preparation on our part, we have a 24 hour cancellation policy for hourly rides, and a 1 week cancellation policy on the other packages. Failure to cancel on time will result in the reservation being processed. If you would like additional information, please complete the Information Request Form.
WOODGATE RIDING STABLES TRAIL RIDES
Tel: (250) 652-0287
Shadrack Lebone
Shadrack Lebone is an endurance rider from South Africa, help us expand our rider profile please email us at enduranceriding@stableexpress.com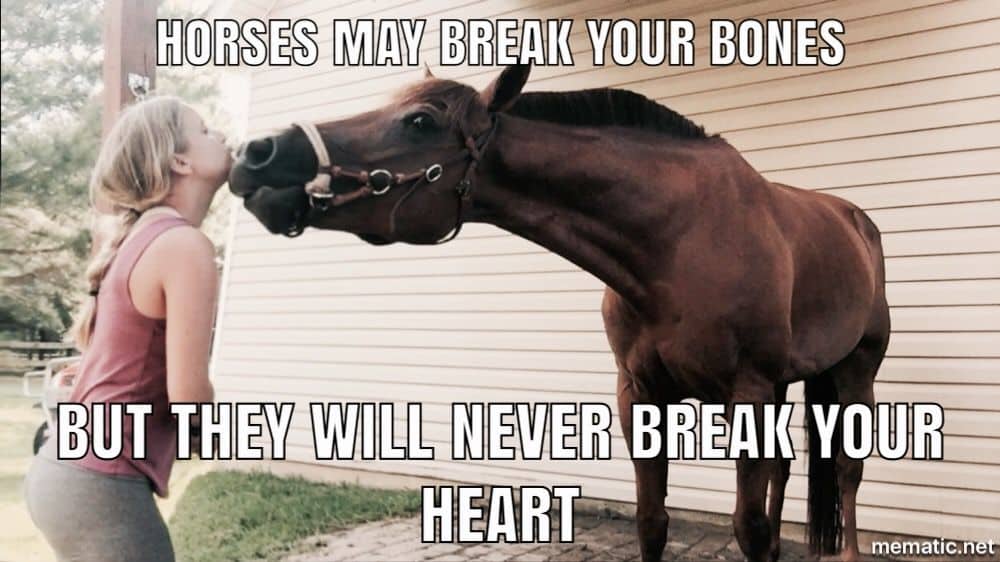 Shadrack Lebone - South Africa - Endurance Rider
Freddy Meurens
Freddy Meurens - Belgium
Vet answers horse health questions
Spring is rapidly approaching and there are many things to think about in the horse industry. Among these are spring vaccinations, breeding, foaling and preparing for the showing and racing seasons.
Vaccinate all horses with the "4 in 1" (influenza, tetanus, Eastern and Western encephalomyelitis), Potomac Horse Fever vaccine, rhino-vac, rabies, and strep equi (strangles). Additional boosters are required for foals, performance and other "high risk" horses.
Barren mares need to be examined before going to the breeding farm. Their vaccinations and deworming should be updated and they should be properly prepared for a successful breeding. The minimal preparations include examination of the ovaries and uterus and a uterine culture. In some instances, further evaluation including biopsy, ultrasound, or hormonal analysis may be indicated. If your mare is ready for breeding before she is shipped, you will save time and money in the long run.
If your mare is in foal:
Be sure that she is "opened" one month before her due date (she may have been sewn at the breeders).
Vaccinate and deworm one month before foaling to ensure a healthy foal.
The mare and foal should be examined after foaling and the mare checked again at foal heat. Raising foals requires a considerable investment in both time and money. Once the foal is on the ground your work has just begun. If you are going to profit by developing a quality horse, you must make a concerted effort to maximize the foal`s genetic potential. Quite simply this is achieved by good husbandry.
B
In addition to regular deworming and vaccinations, developing a good, sound horse requires special attention to nutrition and exercise. A well-balanced diet allows for proper growth and maturity at an optimal rate. It is not enough to let the foal nurse the mare until 5-6 months of age and then switch over to the hay and sweet feed your mature horses are eating. Also, you shouldn`t forget that as yearlings, they are still young developing athletes and should be fed as such.

We feel that improper nutrition and disease early in life are responsible for a great many career limiting or even career ending problems later. Examples of some of the difficulties that may develop are OCD, wobblers and decreased bone density leading to fractures.
Abdulhakem Alghofaili

Abdulhakem Alghofaili - Saudi Arabia

Lesters Wester Joins PaceToPlaceStable.com

June 26, 2007 - PaceToPlaceStable.com has purchased Lesters Wester, a three year old son of Western Hanover. We felt the horse has a lot of potential to move up through the conditions at the NJ, NY, PA tracks.

He will move into the Jeffrey S. Smith barn at Showplace Farms in Englishtown, NJ this week.
Fatema Sayah Mohd Al Qubaisi

Fatema Sayah Mohd Al Qubaisi - UAE - Endurance Rider
Nancy Zukewich

Nancy Zukewich - Canada - Endurance Rider | Horses competed by Nancy Zukewich include Serious Moonlight, Adversity and Nightwinds Classic Whiskee.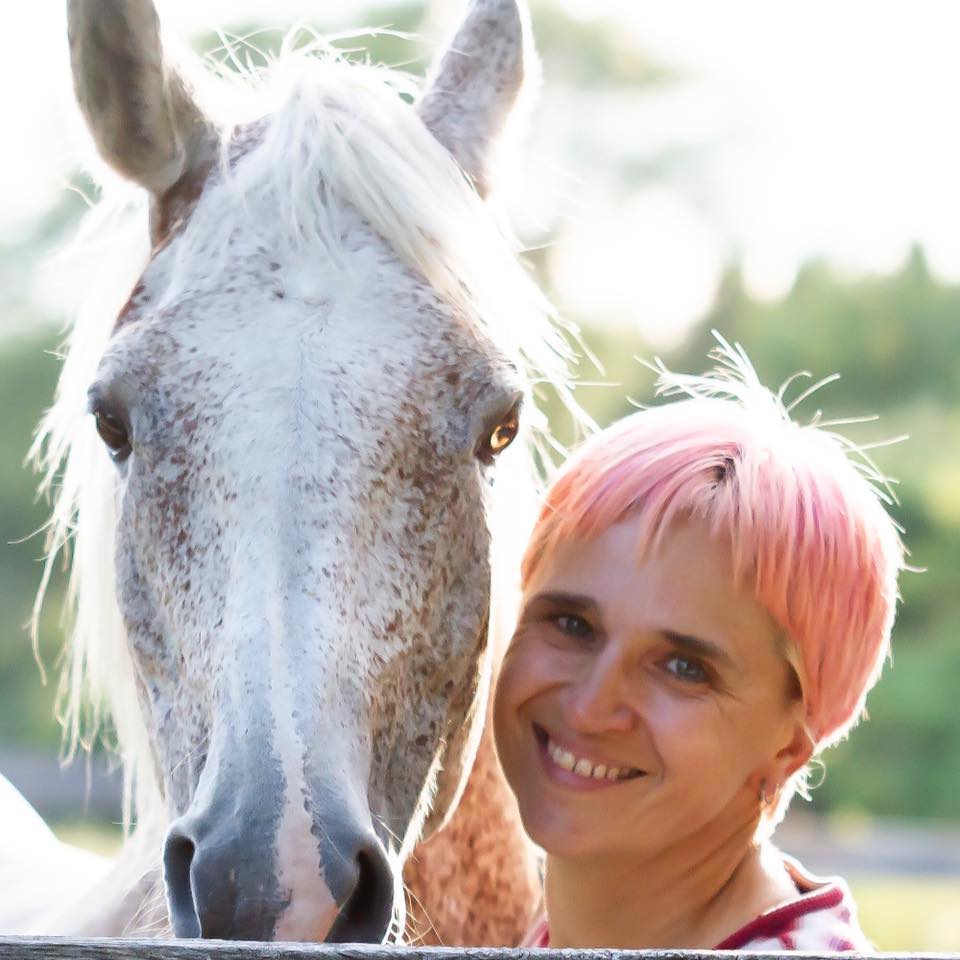 Michele Van Kasteren

Michele Van Kasteren - Luxembourg - Endurance Rider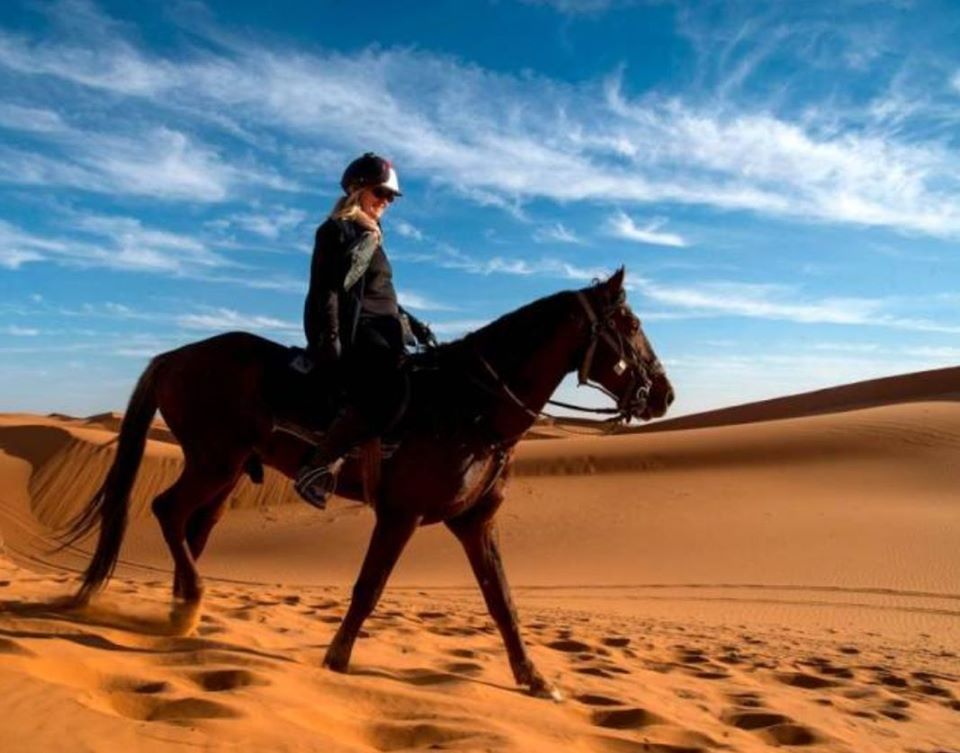 Pascale Jouan De Kervenoael

Pascale Jouan De Kervenoael is an endurance rider from France who competes internationally with her horse Jhelam D`aurieres (Gelding, 1997). If you can help us expand our rider profile please email us at info@stableexpress.com

Cave Creek Arizona Is Hosting Running With The Bulls America

Cave Creek Arizona Is Hosting Running With The Bulls America There`s excitement buzzing around Arizona right now, getting ready for an exciting time of a very old event. Arizona will be hosting the running with the bulls America, this year. In October, Cave Creek, will be home of this thrilling event and the residence of this town are excited.


Nicola Scheurle

Nicola Scheurle - Germany - Endurance Rider | Horses competed by Nicola Scheurle include Szivem, Askari Arabian and Siddhi Du Vivarais
Anatoly Fateev

Anatoly Fateev - Russia - Showjumping Rider