Eric Lamaze
Canadian rider Eric Lamaze is one of the leading showjumpers in the world, below you can watch him in action at the world equestrian games with one of the worlds all time great showjumping horses Hickstead.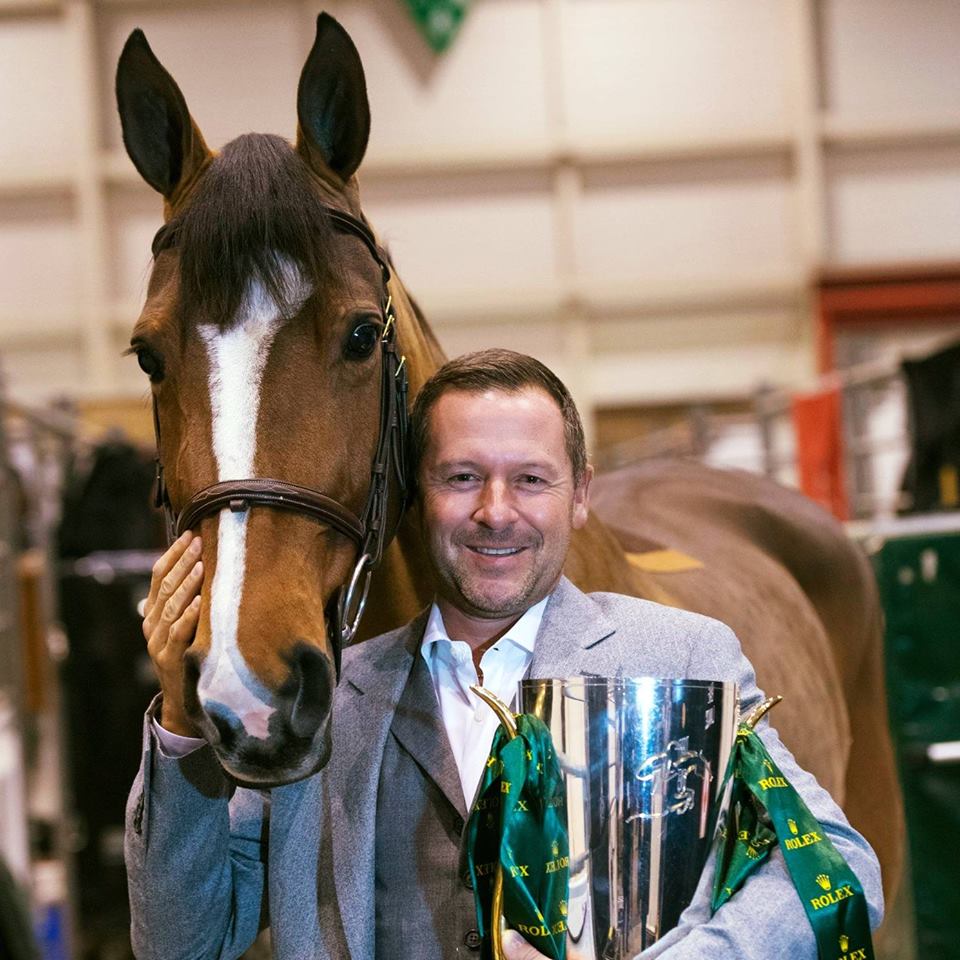 Eric Lamaze was a very successful junior and hunter rider, working with a number of top trainers including George Morris, Roger Deslauriers, Hugh Graham and Jay Hayes. His own natural eye for distance has made him very effective since entering the Grand Prix ring in 1992. Just one year later, he was named to the Canadian equestrian showjumping team.
In 1994 he was sensational. In only his third year of Grand Prix competition he earned a spot on Canada`s team at the World Equestrian Games and finished second in the Canadian World Cup League standings.
However disaster struck Lamaze in 1996. He couldn`t go to the Atlanta Olympics because of a suspension for using cocaine. He was banned for four years after a urine test taken at the
Canadian equestrian
Olympic trials in June 1996 turned up positive. However, his suspension was reduced to seven months after he appealed on the grounds he took cocaine four times in the three months before the trials for personal use rather than to gain any competitive edge.
He won the final Olympic trial event in July upon the 10-year-old German-bred gelding Millcreek`s Raphael. Eric Lamaze operates Torrey Pines Stables in Schomberg, where he coaches many promising show jumpers, including Grand Prix rider Ainsley Vince.
Eric Lamaze Horses
Cagney , † †Clover Hill (01/01/1980), Gottier Manciais , Hickstead (Hamlet, 1996), Hook , † , Hushabye , † , Husker Du , † , Jade , † (01/01/1991), Kahlua , † †Voltaire(01/01/1989), Lorrain Z (†Lord Z(01/01/1995), Marco Taere , † †Darcox Voltaire(01/01/1994), Narcotique De Muze II , † †Darcox Chin Chin (01/01/1997), Ned Boy , † , Pulque , † , Ramiville (Ramiro Z x Renville, 1992), Raphael , †Rio Grande , Ronaldo (Heartbreaker x Voltaire, 1998), Rosalinde , † †RAMIRO`S SON II (01/01/1995), Rosina , † Shannon , Telegraph , Tempete VH Lindehof (Darco, 1996), Tinka Lady , Voltigeur (Burggraaf, 1998),
---
Eric Lamaze Competition Results
24 - CDI 3* Wellington (USA), G.P.W Mista - 16/03/2008 - Hickstead
---
55 - World Equestrian Games, Round 2 - Team final and 2 indiv. Two rounds - 31/08/2006 - Hickstead
---
01 - World Equestrian Games, Round 1 - Team final and 2 indiv. Two rounds - 30/08/2006 - Hickstead
---
02 - World Equestrian Games, Team and individual Speed and handiness - 29/08/2006 - Hickstead
---
3 - Aachen, Miele Youngster Cup - 7/8 Years Final - 21/05/2006 - Hickstead
---
2 - Modena, 1.35 Mixed comp. - 29/04/2006 - Lorrain Z
---
1 - Modena, 1.50 Two phases - 29/04/2006 - Hickstead
---
3 - Modena, 1.45 Against the clock - 28/04/2006 - Hickstead
---
8 - Modena, 1.45 Against the clock - 28/04/2006 - Narcotique De Muze II
---
26 - Aachen, Grand Prix - 01/04/2006 - Narcotique De Muze II
---
3 - Cosequin Wellington Open, CSI-W - Wellington, FL, World Cup Qualifier - 26/02/2006 - Hickstead
---
1 - Cosequin Wellington Open, CSI-W - Wellington, FL, WEF Challenge Cup - 23/02/2006 - Narcotique De Muze II
---
7 - Cosequin Wellington Open, CSI-W - Wellington, FL, 1.45 Mixed comp. - 22/02/2006 - Narcotique De Muze II
---
5 - Cosequin Wellington Open, CSI-W - Wellington, FL, 1.45 Mixed comp. - 22/02/2006 - Ramiville
---
03 - Aachen, Grand Prix Two rounds - jo - 01/01/2006 - Hickstead
---
01 - CDI 3* Wellington (USA), Nations Cup Team comp. - jo - 01/01/2006 - Hickstead
---
19 - Valkenswaard, Grand Prix Mixed comp. - 01/01/2006 - Hickstead
---
02 - Valkenswaard, 1.45 Mixed comp. - 01/01/2006 - Cagney
---
08 - Valkenswaard, 1.40 Mixed comp. - 01/01/2006 - Narcotique De Muze II
---
05 - CDI 3* Wellington (USA), 1.50 Against the clock - 01/01/2006 - Narcotique De Muze II
---
03 - CDI 3* Wellington (USA), G.P.W Mixed comp. - 01/01/2006 - Hickstead
---
08 - Calgary **** CSI, 1.45 Against the clock - 01/01/2006 - Lorrain Z
---
12 - CDI 3* Wellington (USA), Grand Prix Two rounds - jo - 01/01/2006 - Hickstead
---
05 - CDI 3* Wellington (USA), 1.45 Mixed comp. - 01/01/2006 - Ramiville
---
07 - CDI 3* Wellington (USA), 1.45 Mixed comp. - 01/01/2006 - Narcotique De Muze II
---
01 - CDI 3* Wellington (USA), 1.45 Mixed comp. - 01/01/2006 - Narcotique De Muze II
---
06 - CDI 3* Wellington (USA), 1.45 Against the clock - 01/01/2006 - Shannon
---
07 - CDI 3* Wellington (USA), Grand Prix Mixed comp. - 01/01/2006 - Hickstead
---
04 - CDI 3* Wellington (USA), 1.50 Mixed comp. - 01/01/2006 - Narcotique De Muze II
---
06 - CDI 3* Wellington (USA), 1.50 Mixed comp. - 01/01/2006 - Shannon
---
05 - Calgary **** CSI, 1.50 Mixed comp. - 01/01/2006 - Hickstead
---
02 - Calgary **** CSI, 1.50 Mixed comp. - 01/01/2006 - Narcotique De Muze II
---
05 - Calgary **** CSI, 1.50 Mixed comp. - 01/01/2006 - Ramiville
---
01 - Calgary **** CSI, 1.50 Mixed comp. - 01/01/2006 - Narcotique De Muze II
---
01 - Modena CSI, 1.50 Two phases - 01/01/2006 - Hickstead
---
26 - Modena CSI, Grand Prix Two rounds - 01/01/2006 - Narcotique De Muze II
---
02 - Modena CSI, 1.35 Mixed comp. - 01/01/2006 - Lorrain Z
---
03 - Modena CSI, 1.45 Against the clock - 01/01/2006 - Hickstead
---
08 - Modena CSI, 1.45 Against the clock - 01/01/2006 - Narcotique De Muze II
---
05 - Calgary **** CSI, 1.50 Winning round - 01/01/2006 - Narcotique De Muze II
---
03 - Calgary **** CSI, 1.50 Winning round - 01/01/2006 - Ramiville
---
02 - Calgary **** CSI, 1.45 Winning round - 01/01/2006 - Lorrain Z
---
11 - Calgary **** CSI, G.P.W Mixed comp. - 01/01/2006 - Hickstead
---
01 - Calgary **** CSI, 1.60 Mixed comp. - 01/01/2006 - Hickstead
---
06 - Calgary **** CSI, Derby Mixed comp. - 01/01/2006 - Telegraph
---
01 - Calgary **** CSI, 1.40 Mixed comp. - 01/01/2006 - Ronaldo
---
01 - Calgary **** CSI, 1.50 Speed and handiness - 01/01/2006 - Telegraph
---
02 - Calgary **** CSI, Grand Prix Mixed comp. - 01/01/2006 - Hickstead
---
02 - Calgary **** CSI, Mixed comp. - 01/01/2006 - Narcotique De Muze II
---
03 - , 1.45 Speed and handiness - 01/01/2006 - Lorrain Z
---
03 - , 1.45 Against the clock - 01/01/2006 - Narcotique De Muze II
---
02 - , 1.50 Two phases - 01/01/2006 - Hickstead
---
48 - , Grand Prix Two rounds - 01/01/2006 - Hickstead
---
1 - Thunderbird Show Park Summer Festival - Langley BC, Cn, Keg Steak House & Bar Grand Prix - 28/08/2005 - Hickstead
---
3 - Zada Wellington Masters, CSI - Wellington, Florida, Zada Enterprises, LLC Masters Cup - 27/02/2005 - Tempete VH Lindehof
---
1 - Zada Wellington Masters, CSI - Wellington, Florida, WEF Challenge Cup Round V - 24/02/2005 - Tempete VH Lindehof
---
12 - Florida Classic-CSI & WCHR - Wellington, FL, Idle Dice Classic - 20/02/2005 - Lorrain Z
---
5 - Kilkenny/ ICH Internationale, CSI - Wellington, Florida, WEF Challenge Cup III - 10/02/2005 - Lorrain Z
---
6 - Nutrena/Western Hay Classic, CSI - Wellington, Florida, Farr XTN Grand Prix Of Palm Beach - 30/01/2005 - Tempete VH Lindehof
---
04 - CDI 3* Wellington (USA), Nations Cup Team comp. - jo - 01/01/2005 - Tempete VH Lindehof
---
02 - Toronto, G.P.W Mixed comp. - 01/01/2005 - Hickstead
---
03 - Toronto, 1.45 Top score - 01/01/2005 - Telegraph
---
03 - Toronto, Grand Prix Mixed comp. - 01/01/2005 - Hickstead
---
03 - Toronto, 1.40 Against the clock - 01/01/2005 - Lorrain Z
---
06 - Calgary **** CSI, 1.60 Mixed comp. - 01/01/2005 - Lorrain Z
---
10 - Calgary **** CSI, G.P.W Mixed comp. - 01/01/2005 - Hickstead
---
01 - Calgary **** CSI, 1.45 Winning round - 01/01/2005 - Hickstead
---
36 - Calgary **** CSI, Grand Prix Mixed comp. - 01/01/2005 - Tempete VH Lindehof
---
01 - Calgary **** CSI, 1.50 Winning round - 01/01/2005 - Tempete VH Lindehof
---
09 - Calgary **** CSI, 1.45 Winning round - 01/01/2005 - Pulque
---
06 - Calgary **** CSI, 1.45 Mixed comp. - 01/01/2005 - Hickstead
---
09 - Calgary **** CSI, 1.45 Winning round - 01/01/2005 - Pulque
---
03 - Saint L√ī *** CSI, 1.35 Two phases - 01/01/2005 - Narcotique De Muze II
---
07 - Saint L√ī *** CSI, 1.35 Two phases - 01/01/2005 - Hickstead
---
04 - Saint L√ī *** CSI, 1.35 Two phases - 01/01/2005 - Hickstead
---
15 - Saint L√ī *** CSI, Grand Prix Mixed comp. - 01/01/2005 - Lorrain Z
---
01 - Saint L√ī *** CSI, 1.45 Two rounds - 01/01/2005 - Hickstead
---
04 - Saint L√ī *** CSI, 1.45 Two rounds - 01/01/2005 - Narcotique De Muze II
---
05 - Calgary **** CSI, Grand Prix Two rounds - jo - 01/01/2005 - Hickstead
---
32 - Calgary **** CSI, Grand Prix Two rounds - jo - 01/01/2005 - Hickstead
---
05 - Calgary **** CSI, 1.50 Mixed comp. - 01/01/2005 - Tempete VH Lindehof
---
06 - Calgary **** CSI, 1.50 Mixed comp. - 01/01/2005 - Tempete VH Lindehof
---
08 - Calgary **** CSI, 1.50 Mixed comp. - 01/01/2005 - Lorrain Z
---
04 - CDI 3* Wellington (USA), 1.50 Mixed comp. - 01/01/2005 - Lorrain Z
---
04 - Calgary **** CSI, 1.45 Against the clock - 01/01/2005 - Hickstead
---
01 - , 1.40 Two rounds - 01/01/2005 - Hickstead
---
07 - , 1.40 Two rounds - 01/01/2005 - Narcotique De Muze II
---
10 - , 1.35 Against the clock - 01/01/2005 - Hickstead
---
24 - , Grand Prix Mixed comp. - 01/01/2005 - Lorrain Z
---
03 - Liegi, 1.40 Two phases - 01/01/2005 - Hickstead
---
07 - Liegi, Grand Prix Mixed comp. - 01/01/2005 - Hickstead
---
04 - Liegi, 1.35 Against the clock - 01/01/2005 - Narcotique De Muze II
---
31 - , Grand Prix Two rounds - jo - 01/01/2004 - Tempete VH Lindehof
---
04 - Toronto, 1.40 Speed and handiness - 01/01/2004 - Ned Boy
---
10 - Toronto, 1.40 Speed and handiness - 01/01/2004 - Ned Boy
---
01 - CDI 3* Wellington (USA), Nations Cup Team comp. - 01/01/2004 - Tempete VH Lindehof
---
03 - Calgary **** CSI, Nations Cup Team comp. - jo - 01/01/2004 - Tempete VH Lindehof
---
26 - Calgary **** CSI, Grand Prix Two rounds - jo - 01/01/2004 - Tempete VH Lindehof
---
08 - Calgary **** CSI, 1.45 Mixed comp. - 01/01/2004 - Lorrain Z
---
03 - Calgary **** CSI, 1.45 Mixed comp. - 01/01/2004 - Lorrain Z
---
02 - Valkenswaard, 1.35 Two phases - 01/01/2004 - Tinka Lady
---
09 - Valkenswaard, 6/7 Years Mixed comp. - 01/01/2004 - Voltigeur
---
10 - Valkenswaard, 6/7 Years Two phases - 01/01/2004 - Voltigeur
---
07 - Valkenswaard, 1.50 Mixed comp. - 01/01/2004 - Tempete VH Lindehof
---
10 - Valkenswaard, 1.40 Mixed comp. - 01/01/2004 - Tinka Lady
---
10 - Valkenswaard, Grand Prix Mixed comp. - 01/01/2004 - Tempete VH Lindehof
---
30 - Valkenswaard, Grand Prix Mixed comp. - 01/01/2004 - Tempete VH Lindehof
---
03 - Valkenswaard, 1.45 Mixed comp. - 01/01/2004 - Lorrain Z
---
05 - Valkenswaard, 1.45 Mixed comp. - 01/01/2004 - Lorrain Z
---
12 - Toronto, Grand Prix Mixed comp. - 01/01/2003 - Tempete VH Lindehof
---
12 - Toronto, G.P.W Mixed comp. - 01/01/2003 - Raphael
---
45 - Calgary **** CSI, Grand Prix Mixed comp. - 01/01/2003 - Raphael
---
06 - Calgary **** CSI, Nations Cup Team comp. - jo - 01/01/2003 - Rosalinde
---
07 - Calgary **** CSI, 1.45 Against the clock - 01/01/2003 - Raphael
---
09 - CDI 3* Wellington (USA), Grand Prix Mixed comp. - 01/01/2003 - Rosina
---
02 - CDI 3* Wellington (USA), Grand Prix - 01/01/2002 - Raphael
---
02 - CDI 3* Wellington (USA), Nations Cup Team comp. - 01/01/2002 - Rosina
---
08 - Calgary **** CSI, 1.50 Mixed comp. - 01/01/2002 - Rosina
---
07 - Calgary **** CSI, 1.50 Speed and handiness - 01/01/2002 - Marco Taere
---
35 - Calgary **** CSI, Grand Prix Mixed comp. - 01/01/2002 - Rosina
---
05 - Calgary **** CSI, Nations Cup Team comp. - 01/01/2002 - Rosina
---
07 - Toronto, G.P.W Mixed comp. - 01/01/2002 - Rosina
---
09 - Toronto, 1.40 Hit-and-hurry - 01/01/2002 - Gottier Manciais
---
02 - Toronto, Grand Prix Mixed comp. - 01/01/2002 - Rosina
---
02 - Toronto, 1.50 Against the clock - 01/01/2002 - Raphael
---
05 - Toronto, 1.45 Take your own line - 01/01/2002 - Raphael
---
10 - Toronto, 1.45 Speed and handiness - 01/01/2002 - Gottier Manciais
---
02 - Toronto, 1.50 Against the clock - 01/01/2002 - Rosina
---
05 - Toronto, 1.40 Against the clock - 01/01/2002 - Gottier Manciais
---
08 - Toronto, 1.45 Mixed comp. - 01/01/2002 - Raphael
---
10 - Toronto, 1.45 Mixed comp. - 01/01/2001 - Rosina
---
03 - Toronto, Nations Cup Team comp. - 01/01/2001 - Raphael
---
03 - Toronto, 1.45 Against the clock - 01/01/2001 - Rosina
---
01 - Toronto, 1.50 Against the clock - 01/01/2001 - Raphael
---
01 - Toronto, 1.45 Top score - 01/01/2001 - Rosina
---
06 - Toronto, 1.40 Hit-and-hurry - 01/01/2001 - Jade
---
02 - Toronto, 1.40 Mixed comp. - 01/01/2001 - Rosina
---
03 - Toronto, 1.45 - 01/01/2001 - Jade
---
03 - Toronto, G.P.W Mixed comp. - 01/01/2001 - Raphael
---
01 - Toronto, Grand Prix Two rounds - 01/01/2001 - Rosina
---
06 - Calgary **** CSI, Nations Cup Team comp. - 01/01/2001 - Rosina
---
04 - Calgary **** CSI, 1.50 Mixed comp. - 01/01/2001 - Rosina
---
33 - Calgary **** CSI, Grand Prix - 01/01/2001 - Raphael
---
04 - Calgary **** CSI, 1.50 Mixed comp. - 01/01/2001 - Raphael
---
2 - CDI3* Blainville (CAN), $40,038 Classique Internationale De Blainville - 12/08/2000 - Rosina
---
1 - Zada Wellington Masters, CSI - Wellington, Florida, Zada Enterprises, LLC Masters Cup - 10/06/2000 - Husker Du
---
1 - Catskills II - Ellenville, NY, $100,000 Nevele Grand Prix - 01/03/2000 - Raphael
---
10 - Toronto, G.P.W - 01/01/2000 - Rosina
---
39 - Spruce Meadows, Du Maurier Grand Prix - 12/09/1999 - Cagney
---
10 - Panamerican Games, Individual - 08/08/1999 - Kahlua
---
03 - Panamerican Games, Team - 08/08/1999 - Kahlua
---
5 - Blainville, Worldcup Qualifier - 07/07/1999 - Kahlua
---
08 - Monterry, Grand Prix - 01/01/1999 - Cagney
---
01 - Toronto, Mixed comp. - 01/01/1999 - Raphael
---
01 - Toronto, Nations Cup - 01/01/1999 - Kahlua
---
04 - Calgary **** CSI, Nations Cup - 01/01/1999 - Kahlua
---
01 - Toronto, Nations Cup - 14/11/1998 - Cagney
---
01 - Toronto, Nations Cup - 01/01/1998 - Cagney
---
03 - Toronto, Mixed comp. - 01/01/1998 - Hook
---
04 - Monterry, Mixed comp. - 01/01/1998 - Hushabye
---
05 - Monterry, Against the clock - 01/01/1998 - Hushabye
---
05 - Calgary **** CSI, Against the clock - 01/01/1998 - Cagney
---
05 - Toronto, Against the clock - 01/01/1998 - Kahlua
---
05 - Calgary **** CSI, Mixed comp. - 01/01/1997 - Rio Grande
---
08 - Calgary **** CSI, Samsung NC Final - 01/01/1997 - Cagney
---
11 - Calgary **** CSI, Grand Prix - 01/01/1995 - Cagney
---
08 - Calgary **** CSI, Nations Cup - 01/01/1995 - Cagney
---
01 - Toronto, Nations Cup - 01/01/1995 - Rio Grande
---
06 - Oberanven, Nations Cup - 01/01/1995 - Cagney
---
01 - New York, Nations Cup - 01/01/1995 - Rio Grande
---
04 - Oberanven, Nations Cup - 01/01/1994 - Cagney
---
02 - Monterry, Grand Prix - 01/01/1994 - Cagney
---
02 - Monterry, G.P.W - 01/01/1994 - Cagney
---
02 - Calgary **** CSI, Nations Cup - 01/01/1994 - Cagney
---
†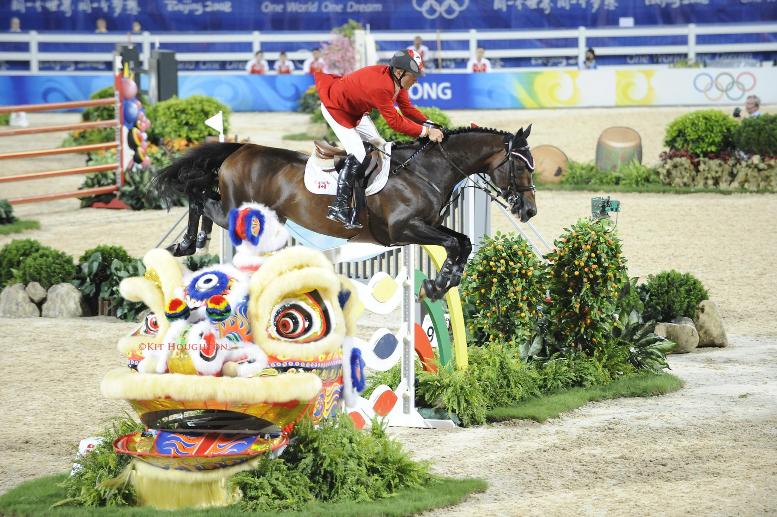 ††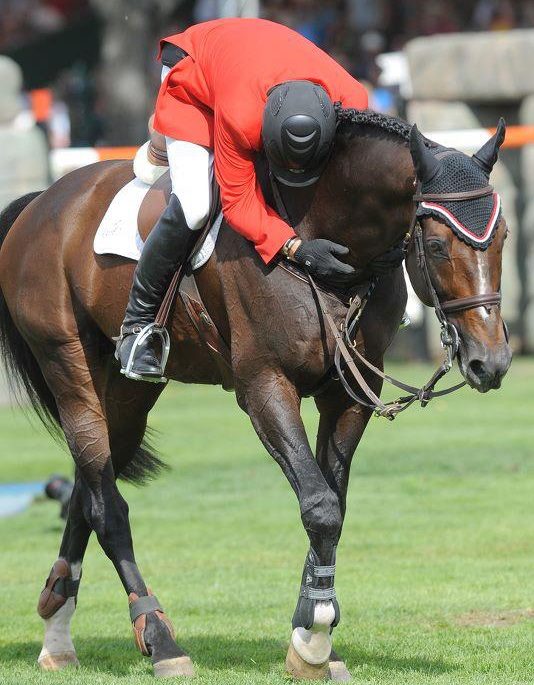 ††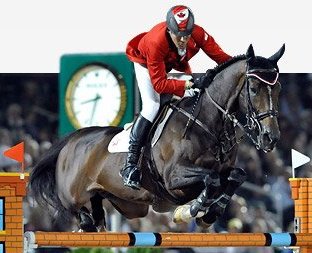 ††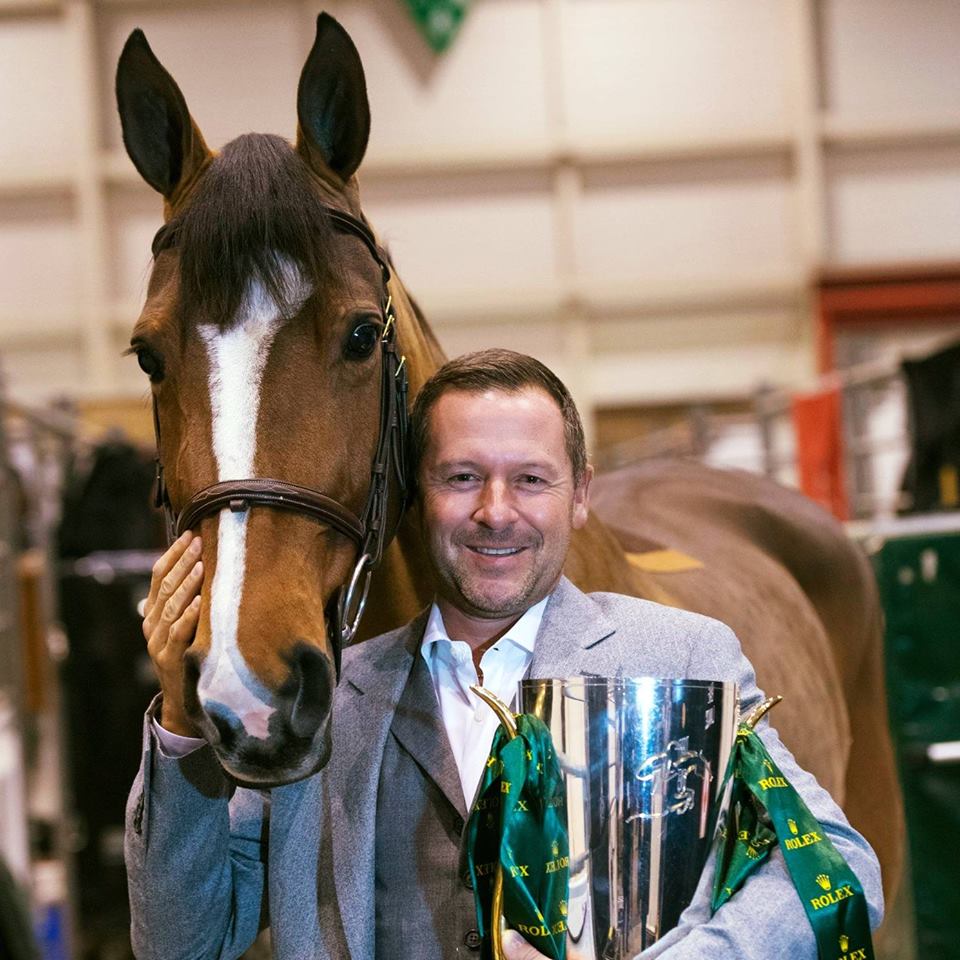 ††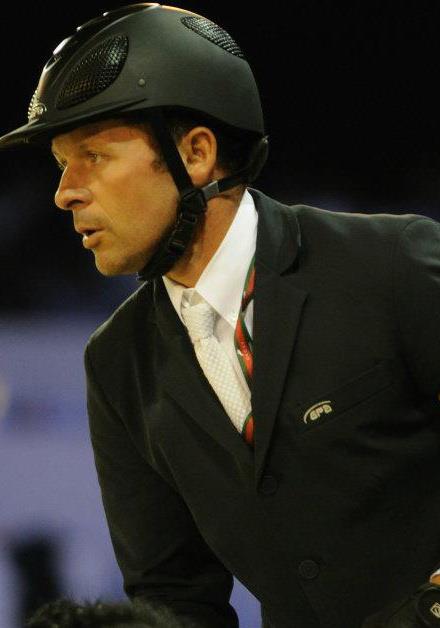 ††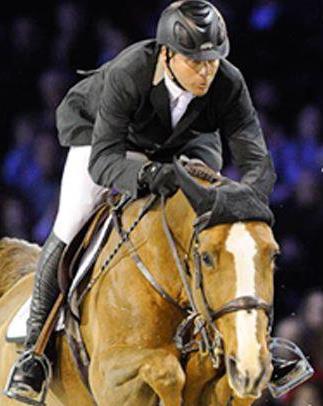 †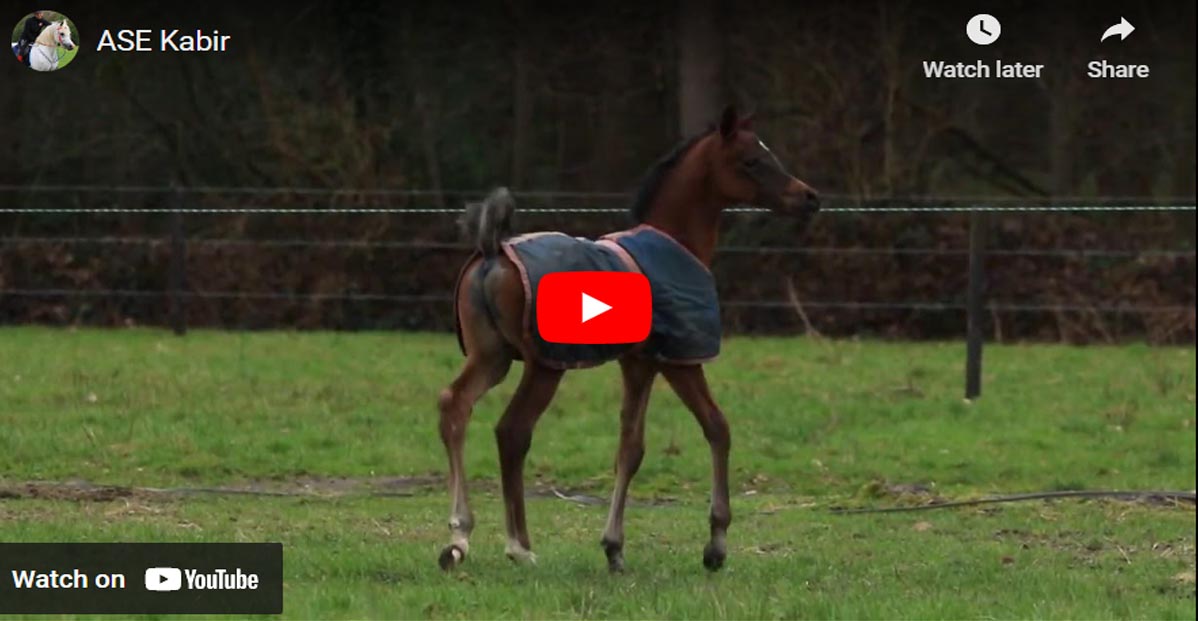 Ase Kabir the stunning foal, with the perfect face he is cute and sassy with excellent movement, below you can watch a video of him in the paddock that will make you fall in love with.…
Read More
Eric Navet
Eric Navet is an international showjumping rider who has represented France at many major championships and events including - Below you can watch Dollar Du Murier compete at the 2004 Athens Olympics
Hickstead (Showjumper)
One of the world most renowned jumping horses of all time
Frederic Busquet
Frederic Busquet - France
Eric Smiley
Eric Smiley - Ireland
Showjumping Nations Cup
- Keep up to date with results from the Nations Cup jumping series
Horse Videos