Edward Gal
Born the 4th March 1970, Edward Gal is recognised as one of the worlds leading dressage riders whow has had a great deal of success representing Holland at many international championships, in 2010 Edward Gold won triple gold at the world equestrian games with the amazing dressage stallion Totilas, the only horse rider combination to have won all three medals at the world equestrian games. After the world equestrian games Totilas was purchased by Paul Schockemole but Edward Gal has many other exceptional dressage horses.
Edward Gal started his equestrian career as a jumper at the age of 14, however his horse much preferred life on the flat and became a dressage rider. He had many successes both nationally and internationally but it wasn`t until his ride of Totilas that he became a dominant force in world dressage.
Watch video of Edward Gal riding Gribaldi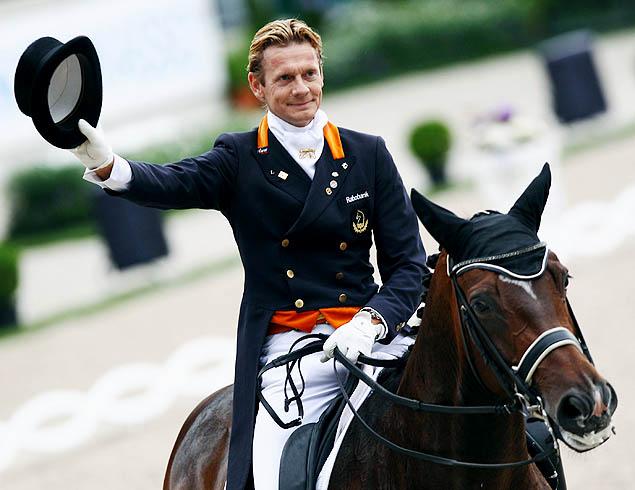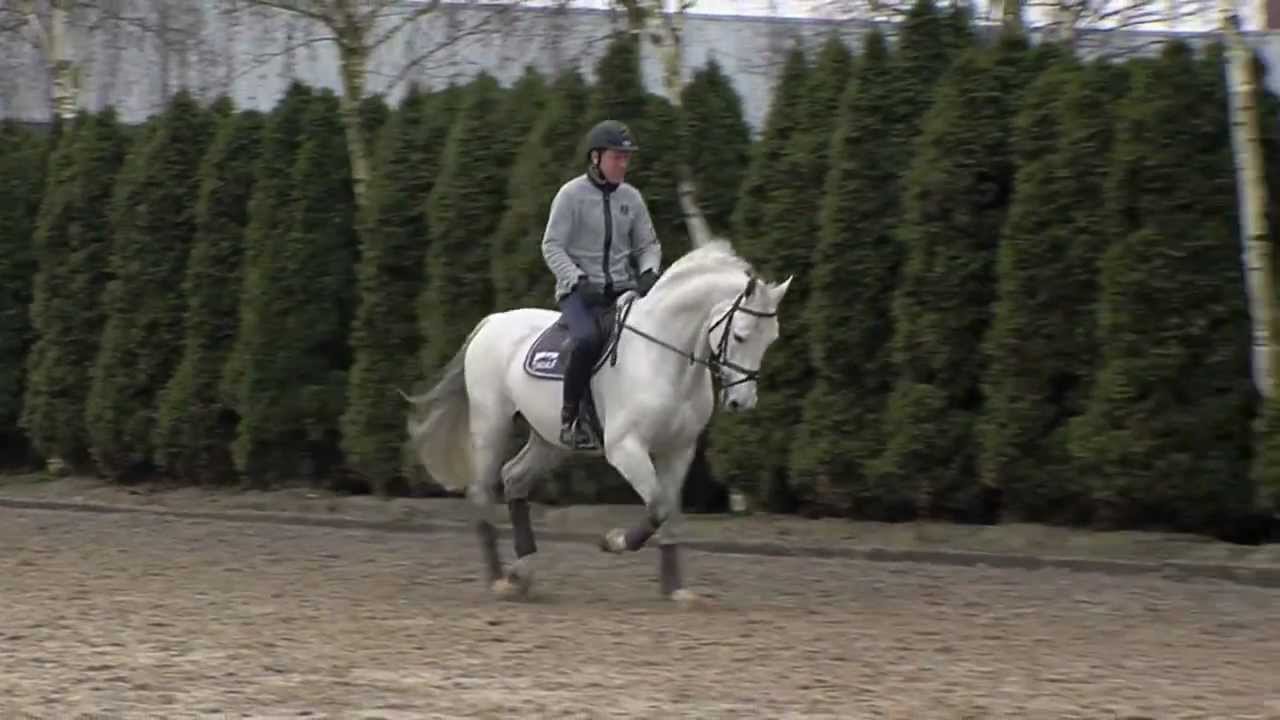 jumping stallion Coupe de Coeur, jumped by Henrik Von Eckermann and Ludger Beerbaum…
Read More
Sofia Zambrano Ortega-Monasterio - Spain …
Read More
Dutch Dressage Rider Edward Gal Injured In Fall

Edward Gal, one of the worlds leading riders suffered at fall when his horse spooked at a tractor, it is thought his injuries are not to severe, but he has hurt his back and wrist so will be withdrawing from the show at `s-Hertogenbosh where he was to compete in the world cup qualifier.
Sisther De Jeu

Glocks Zonik

Glocks Zonik is a Danish dressage stallion with all the talents required for the dressage arena, making him both successful is dressage competitions internationally and being a highly sought after breeding stallion. He is sired by Blue Hors Zack who was himself Dressage Danish champion and sire of many other excellent dressage horses.
Edward Gal Books His Place In Dressage World Cup Final

it was a victory for Holland in the world cup dressage qualifier in `s-Hertogenbosch as Edward Gal and Glock`s Undercover gave a convincing win, beating second place Isabell Werth with Don Johnson FRH. Other Dutch riders Hans Peter Minderhoud riding Glock`s Flirt as well as Diederik van Silfhout with Arlando NH also had good showing being placed third and forth respectively.
As the final qualifier on the Western European league the final spots for the final have been confirmed, but the top nine in the standing will not be the ones heading to the final, as only three riders from each country are allowed in the final, so two of the five German riders will be missing out.
The final riders from the Western European include Jessica von Bredow-Werndl, Fabienne Lutkemeier and Isabell Werth from Germany, Edward Gal, Danielle Heijkoop and Peter Minderhoud from Holland, Agnete Kirk Thinggaard from Denmark, Morgan Barbancon Mestre from Spain and Paulinda Friberg from Denmark.
Glock`s Voice

A dressage stallion with excellent breeding Glocks Voice is a son of the famous De Niro who has produced so many excellent dressage horses. With International rider Edward Gal Glock`s Voice had an impressive carrer with many excellent results at grand prix level.
Undercover

Son of Ferro Undercover competed in many grand prix`s with Edward Gal and was his chosen ride for the London 2012 Olympics
Rubin Cortes

Stallion Rubin Cortes competed by International Dressage rider Edward Gal
Totilas

Born in the year 2000 Totilas is regarded as one of the worlds all time great dressage stallions, he was the first horse to score above 90% in a dressage competition and winner of many championships and broke many dressage records. After an excellent career in the dressage arena Totilas was retired to stud in 2015 were he has gone on to become a popular stallion for dressage breeder all around the world.
Totilas is approved by the KWPN studbook, sired by Gribaldi who was a Trakehner stallion, noted for his excellent movement and elegance. Gribaldi was also a successful dressage horse who was also competed by Edward Gal. The mother of Totilas is also an approved KWPN mare Lominka who has proven bloodlines.