Voltaire
Voltaire is one of the all time great breeding stallions, as a jumping stallion Voltaire competed in grand prix`s winning the Berlin grand prix and a 2nd place in the Leeuwarden grand prix among many other places, with rider Jos Lansink being a member of the winning nation cup teams in Calgary (Canada), Stockholm (Sweden), Lanaken (Belgium), Helsinki (Finland), Wiesbaden (Germany) and Wembley (UK).
As a breeding stallion Voltaire is one of the most influential KWPN stallions of all time, standing at stud till his death at 25. Voltaire has produced many excellent offspring, two of his most famous progeny is Concorde and Kannan both of whom are international showjumpers as well as one of the leading showjumping breeding stallions. As well as Concorde and Kannan, Voltaire has sired more than 30 approved stallions. He has also fathered international showjumpers Finesse competed by Emile Hendrix, Mezcalero who represented Mexico in the world equestrian games, v international dressage horse ridden by Guenter Seidel and the list goes on.
Voltaire is a son of Furioso II who is also the sire of many other proven competition horses including Lutteur B and Pomone B, both of which are winners of olympic gold medals. The mother of Voltaire, Gogo Moeve is a daughter of Gotthard who is the sire of many excellent sport horses. Gogo Moeve is also the mother of Fandano R, Petite Fleur and PS Falkan who are all also successful sport horses.

Winston
- Sire Voltaire (Furioso II x Gotthard), with his high position in the World Breeding Rankings, is amongst the best show jumping horse progenitors of the world. Winston's dam, Monalita, is, just as the international show jumper stallion Ikoon (Leopold van Asten), a product of Libero H from the well-known Briolita lineage (NL dam line 048). From this widely branched family come more than fifteen licensed stallions amongst which are Obelisk (Talisman xx), Jackson (Equador), Flyer (Voltaire), Heros (Hugo), Le Byou (Damiro B) and Obsession (Peter Pan).
Uniek
Just like the international show jumpers Kannan (Michel Hecart) and Gyltaire (Michael Whitaker), a unique product is the product of the combination Voltaire x Nimmerdor. The dam line of Uniek traces the elite mare Hera II (Triton) and the performance mare Carmona (Turin) back to the well-known A. Palatin daughter Palatina. This performance mother is also the mother of the approved stallion Zion (Lucky Boy xx), who we know as the father of the showjumper sire Ekstein. The well-known international show jumper Victor (Concorde) with François Mathy jr. Goes straight back to Palatina.
Altair
Voltaire x -, -
Astonish
Voltaire x -, -
Bodega
Voltaire x -, -
Ella Du Moulin II
Voltaire x -, -
Ennedy
Voltaire x -, -
Equador
Voltaire x -, -
Especiale
Voltaire x -, -
VIVIAN
Dam Ischmiran (Calvados) jumped very impressively herself at Z level (1.30m). Grandam Assan also produced the very successful national showjumping horse Inan Toltien (Voltaire). Like the famous international showjumper Golden Future (Le Mexico) ridden by Thomas Andresson, also Assan idescends from the `prestatie` awarded mare Sussan (Amor) who we also know as grandam of the KWPN stallion Jetset-D (Zirkoon x Le Mexico). This family is also responsible for the international showjumping horse Redskin (Kevin Olsmeijer) and the stallion Silvano (Le Mexico) who features as dam`s sire of the stallions Glennridge, Heartbreaker and Democraat.
Farmer (Stallion)
Voltaire x Wulia, - Dutch Showjumping Stallions
Gyltaire
Voltaire x -, -
Gershwin
Voltaire x -, -
Ida
Voltaire x Zelda, -
Ilaska
Voltaire x -, -
Inoos du Chene
Voltaire x -, -
Jabbawocky
Voltaire x -, -
Jalinca
Voltaire x -, -
Kahlua
Voltaire x -, -
Kennetty
Voltaire x Éclair, -
Klotaire du Moulin
Voltaire x -, -
Krissnee du Defey
Voltaire x -, -
Lemato
Voltaire x -, -
Let's Go
Voltaire x , -
Lianta
Voltaire x Galanta, -
Liberte
Voltaire x Francaise, -
Loro Piana le Mato
Voltaire x , -
Lady Voltaire
Voltaire x -, - Proven Eventing Broodmare
Lambik
Voltaire x -, -
Lapinto
Voltaire x -, -
Leidy
Voltaire x -, -
Malice Des Berger
Voltaire x -, -
Mancer
Voltaire x -, -
Manpower
Voltaire x -, -
Marciano
Voltaire x -, -
Mezcalero (ex Frontal)
Voltaire x -, - BWP Showjumping Stallions
Monaco
Voltaire x -, -
Monnataire
Voltaire x Forever, -
Montevideo
Voltaire x -, -
Now or Never
Voltaire x -, -
P.TERMIE 13
Voltaire x -, -
PALMAR
Voltaire x -, -
PAPILLON ALEZAN
Voltaire x -, -
PLV
Voltaire x -, -
POLITA
Voltaire x -, -
Renior
Voltaire x -, -
Regent
Voltaire x -, -
Symfonie
Voltaire x -, -
Sjors
Voltaire x -, -
Torecan
Voltaire x -, -
Trivent II
Voltaire x -, -
Viv Mury MuraisS Z
Voltaire x -, -
Vivaldi (Show Jumping Horse)
Voltaire x -, -
Volten
Voltaire x -, -
Helios
Watch Helios and Hubert Bourdy in action in Falsterbo
Voltaire x Denise, -Hubert Bourdy - Helios - Falsterbo 1998
Quarnak de Longpr
Voltaire x -, - BWP Showjumping Stallions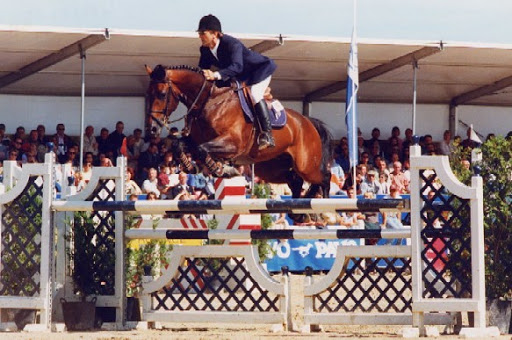 Lexicon
In the pedigree of Lexicon, we find five preference stallions in a row, who are all important building blocks that have established the modern sport horse. Father Voltaire made his mark obviously in sport and in breeding. Mother, grandmother and great
Voltaire x -, -
Rosie Van De Hermitage
Voltaire x -, -
King Z
Voltaire x Foederative, Zangersheide -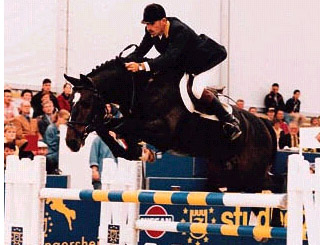 Sandokan B
sired by Volaire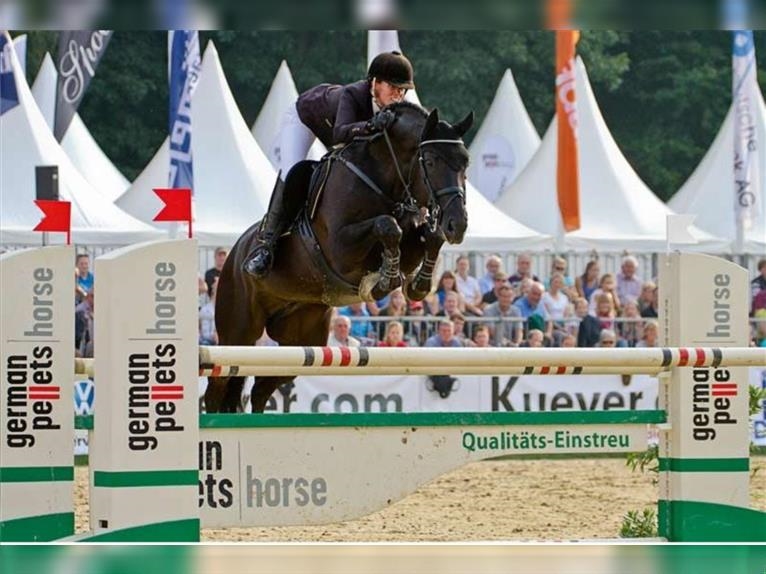 Volontaire
Voltaire x Wodiena, - Kim Barteau riding Volontaire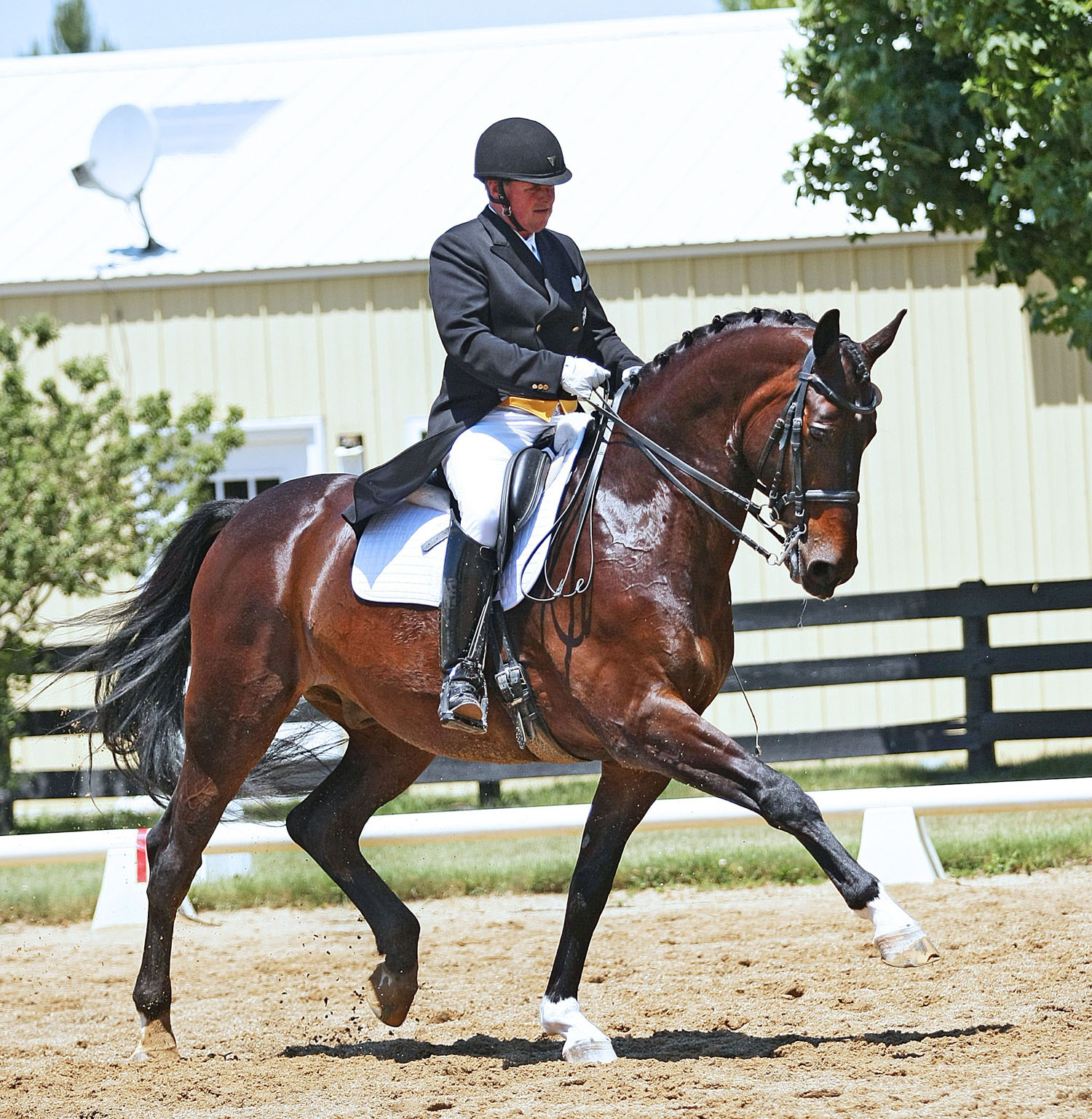 Vegas (ex Velusinus R)
Voltaire x Dulisina, -