Dressage Saddles
LAURICHE DRESSAGE SADDLE 17` MEDIUM FIT VGC
This is a hand made English saddle by saddle maker Andy Foster under the brand Lauriche, also included is a Numed wool girth cover and 24" leather dressage girth Very comfortable -
More Info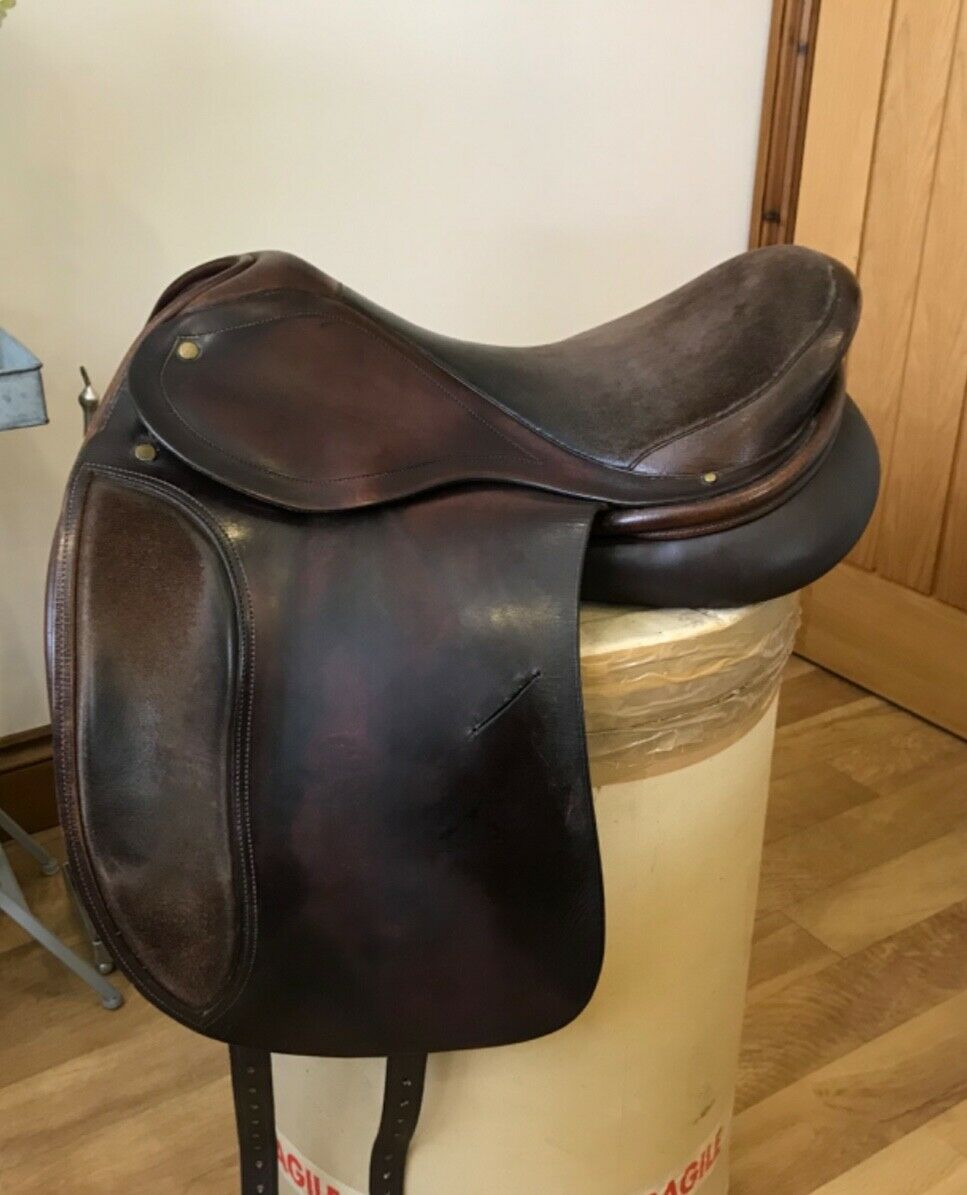 18"IDEAL JESSICA DRESSAGE SADDLE WIDE-EX WIDE BLACK - Tree and girth straps good and sound there is some rippling on the seat see pictures usual marks from use . Saddle checked and tree is sound nice solid saddle .
Buy Online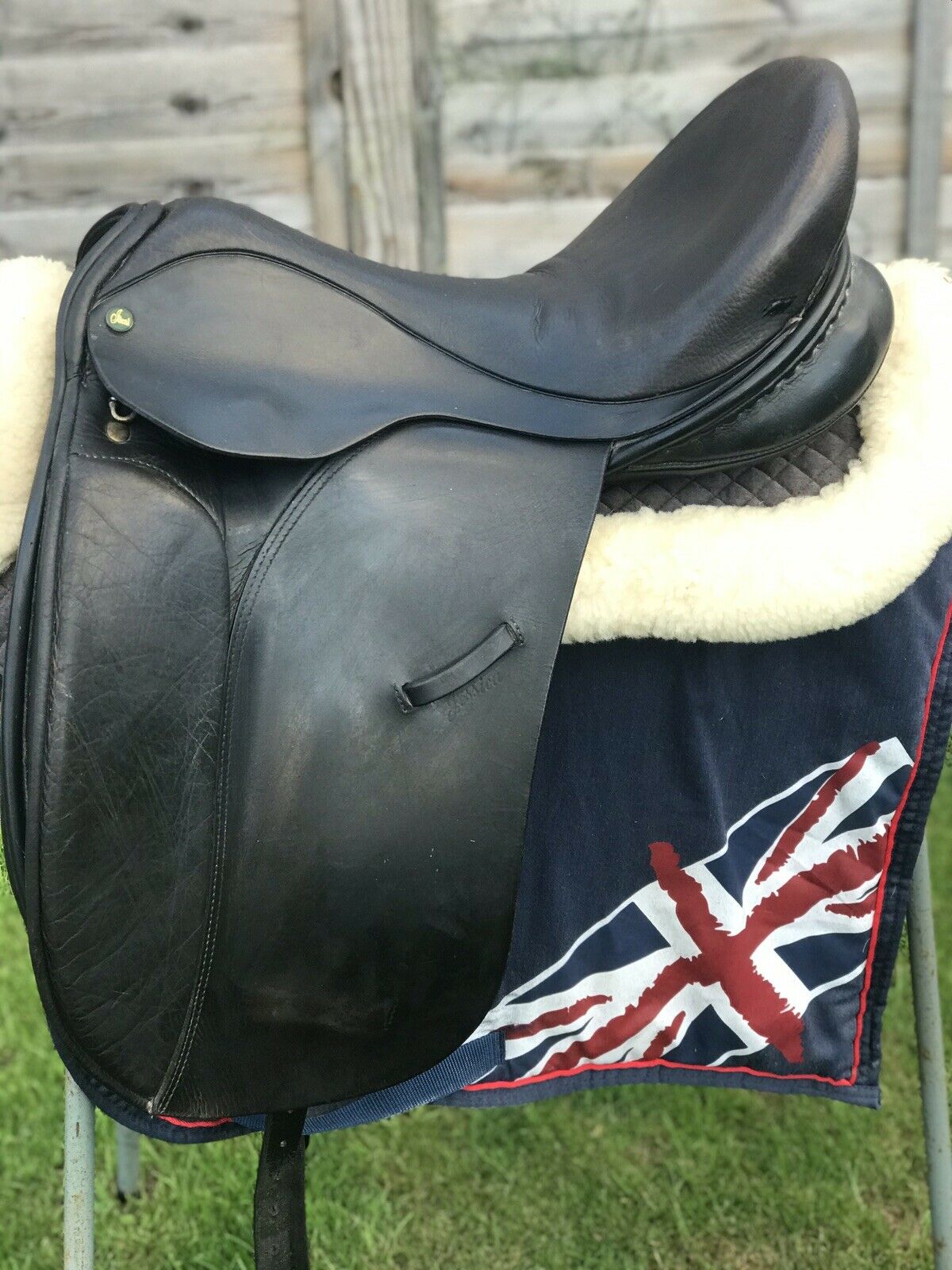 Ideal Jessica Dressage Saddle - Ideal Jessica Dressage Saddle. 17 inch seat from mid cantle to stud. Stamped medium (m) on the stirrup bar but has been professionally widened by saddler to a wide/xw and now measures approximately 10 inches between the d rings. The saddle is brown leather with suede seat and knee rolls. It is used and does have marks of wear and tear including wear to the suede, and marks on the leather as expected with any used saddle but has been well cleaned and cared for. The side flaps measures 16.5 inch from stirrup bar to the bottom. These are the most comfortable saddles offering a nice deep seat and a big knee roll for a dressage saddle. This is a rare find in a wide/xw as the 17 inch seats seem harder to come by and lots of medium ones around. I purchased this second hand as I`ve had one in the past and loved it but it doesn`t fit the horse I wanted it to, and the one it does fit I already have a saddle for. Comes with a gorgeous native ponies saddle cover that I just bought new.
Buy Online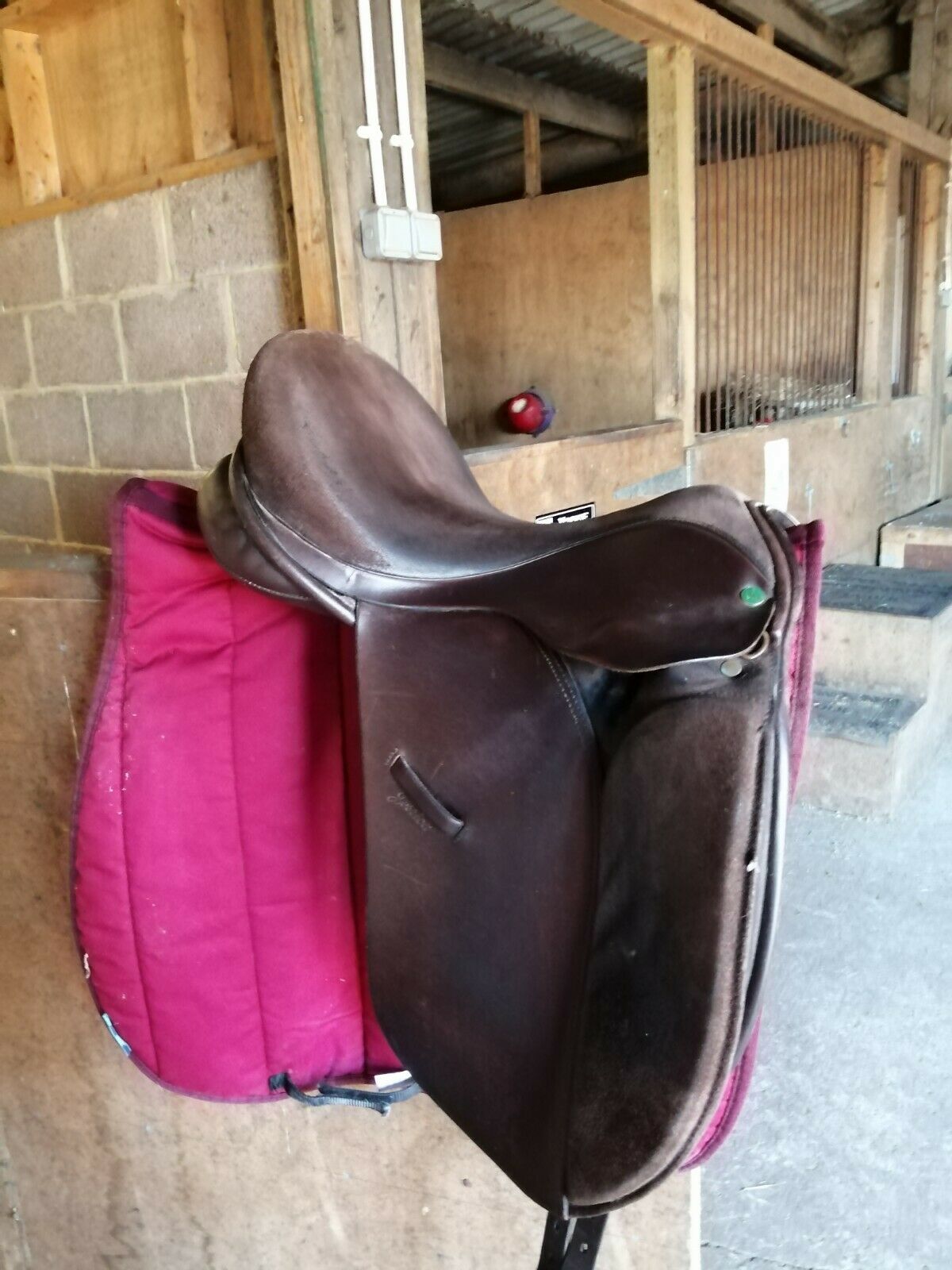 County Dressage Saddle - 17" Medium - County Saddles dressage saddle. Black leather. 17" seat. No 2 fit (medium). I love this saddle, unfortunately it doesn't fit my very broad mare! Stitching broken on one end of one of the girth keepers.....would only take a couple of stitches to fix, I just haven't bothered in the past as it isn't visible whilst riding and doesn't affect the use. Buyer can collect from near Clows Top, Worcestershire, or I can post. -
Buy Online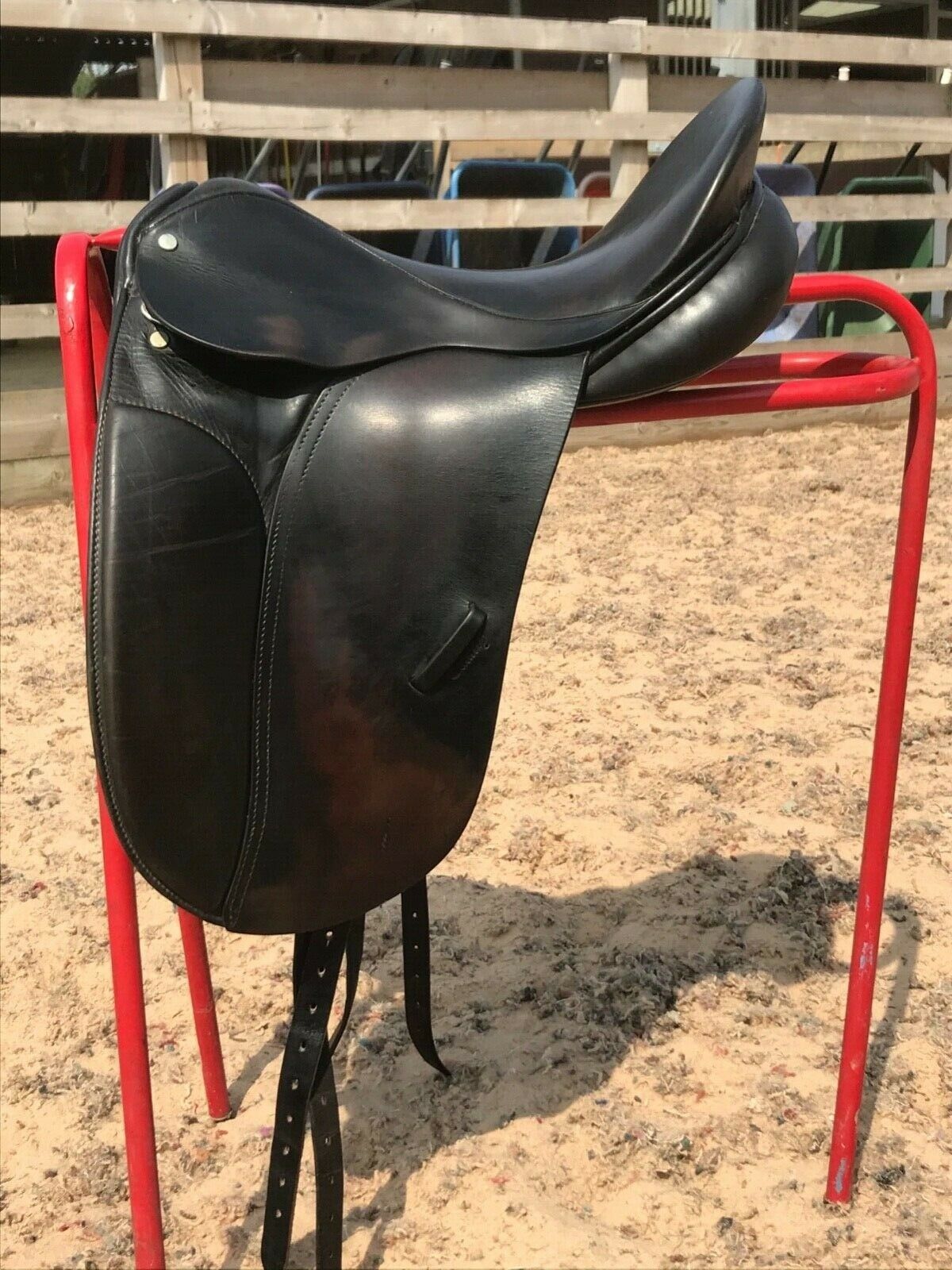 Black 17" Kieffer Dressage Saddle Medium -
Buy Online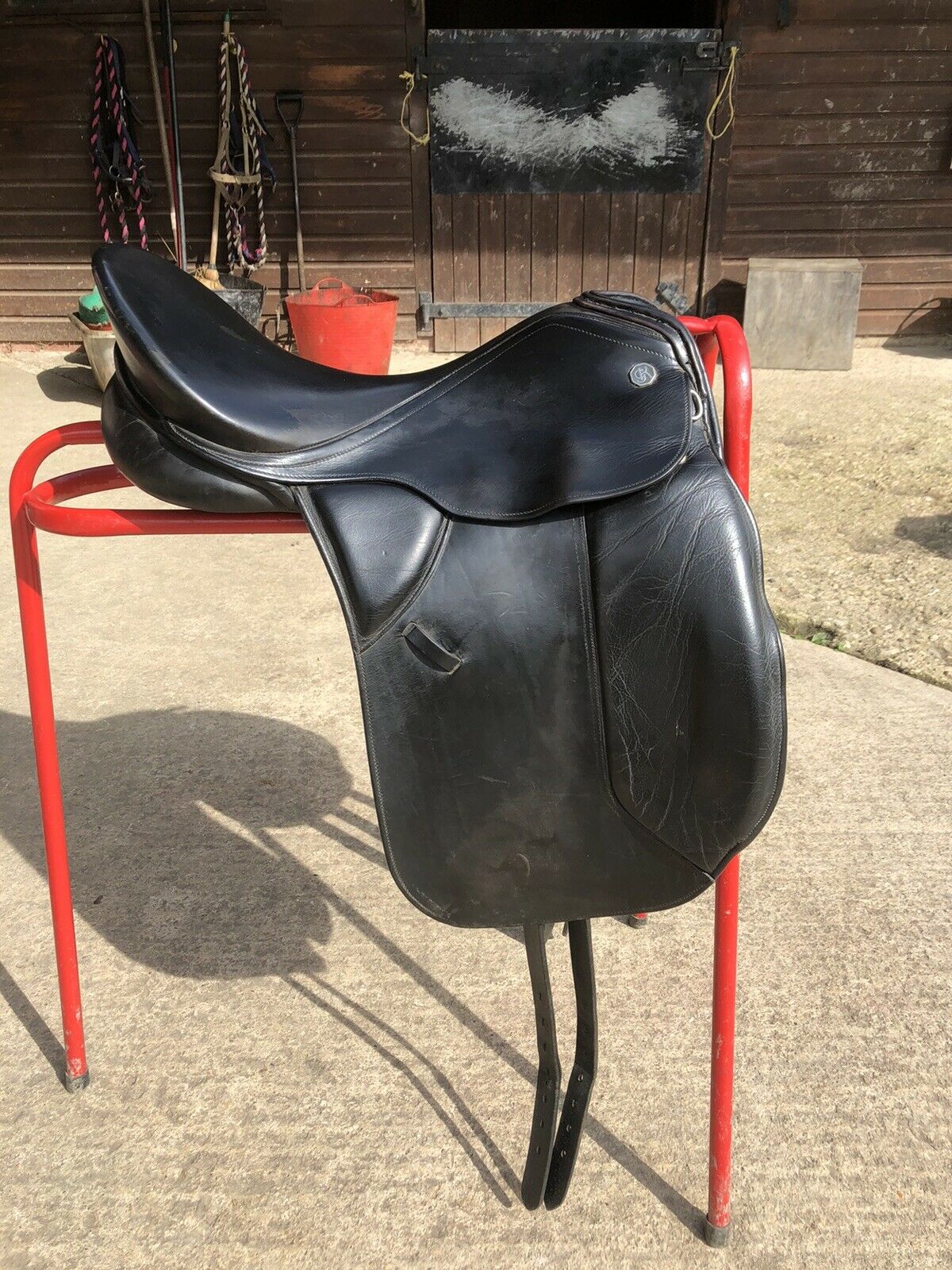 17.5" Black Leather English Made Barnsby Richard Davidson Dressage Saddle -
Buy Online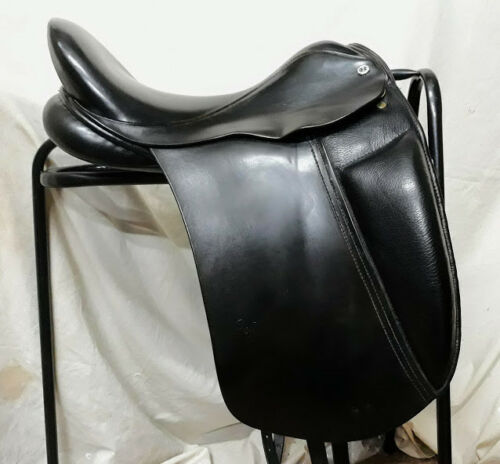 17.5" Black Leather English Made Barnsby Richard Davidson Dressage Saddle Made In England Spring Tree Checked By Saddler And Is Sound. Deep Seat, Big Knee Rolls On Outer Flap, Two Long Girth Straps Each Side Fitted On Vee Webs With A Choice Of Positions For Front Strap. Wool Flocked Panels, Good Wide Gullet To Give Clearance To The Spine. Approximately 8.5" I Would Describe As A Medium Fit. All Straps, Leather And Stitching In Good Condition, A Good Serviceable Saddle With Plenty Of Life Left In It No Reserve So Grab A Bargain!
15.5" Maxam Pony Dressage Saddle - 15.5" Maxam Pony Dressage Saddle. Brilliant starter saddle for child & pony, I would say m/w fit, measures 8.5" d to d ring, 4.5" gullet -
Buy Online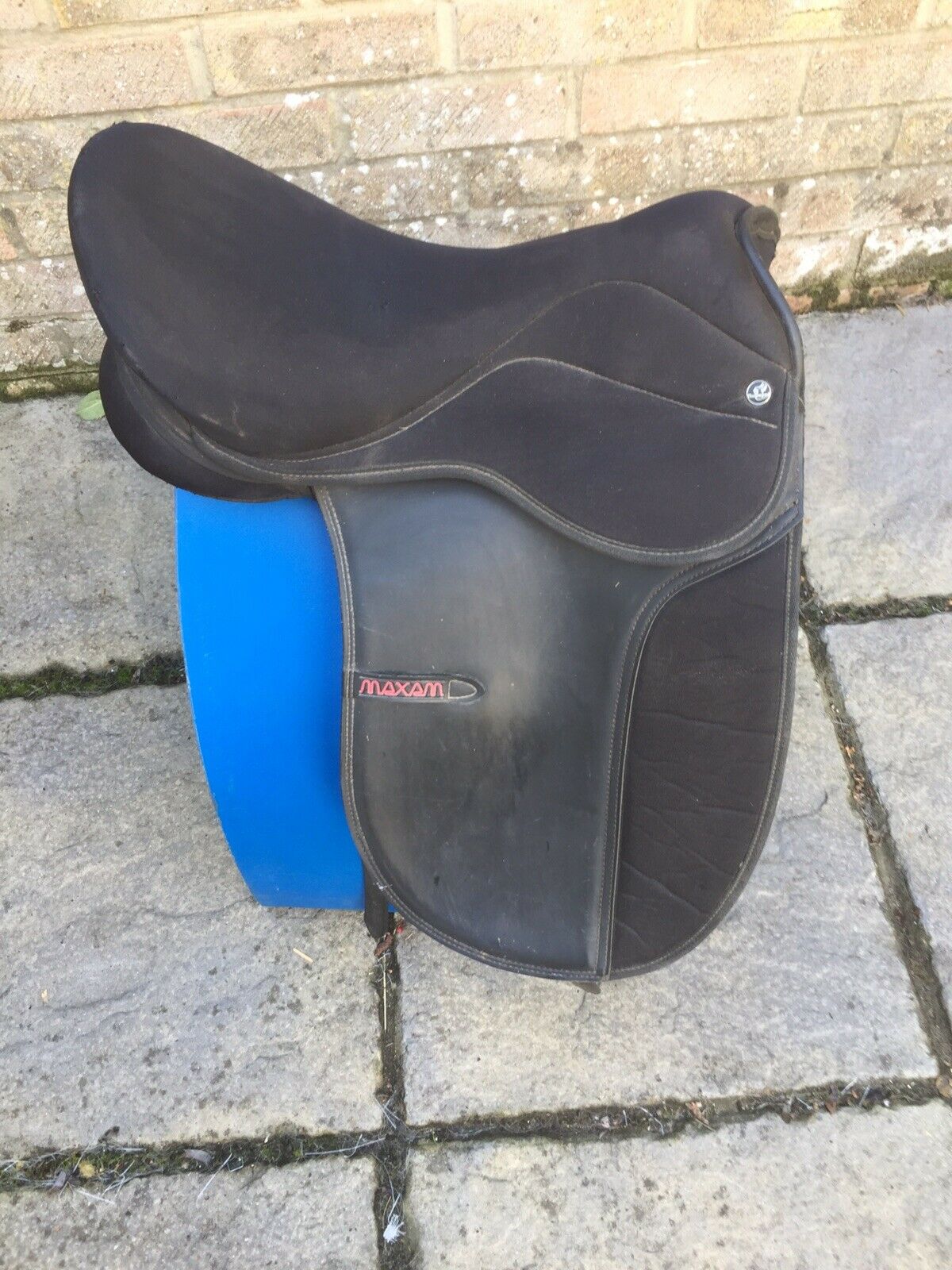 Shannon Dressage Kids Saddle - Dressage saddle in black grained cowhide and smooth leather knee pads. Semi-deep seat, long billets and stuffed panels. An excellent choice for those entering into dressage. Nicely balanced design encourages proper positioning.
Buy Online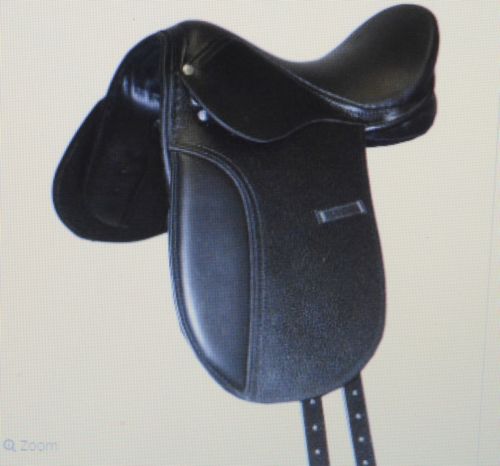 John Whitaker Harrogate Dressage Saddle- Black- 16.5"-18" Seat-Free - Designed to meet strict Dressage regulations, the Harrogate Dressage Saddle features a tonal stitch and tonal pipe throughout with classically styled panels. There is a large moulded knee roll and deep seat to encourage proper leg position and posture, and the flaps have been elongated to git the riders legs. The whole upper of this saddle is made from a genuine leather, whilst the underpanels and sweat flaps are made from a durable synthetic leather which needs minimum care – meaning you can spend more time in the saddle. -
Buy Online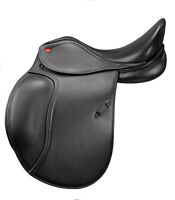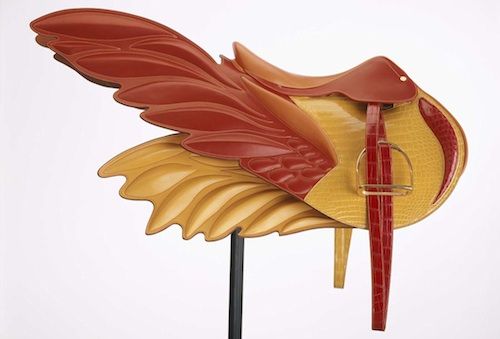 New Synthetic PONY Western Show Saddle Quality Hand Made Saddle - PINK 10 -
Buy Online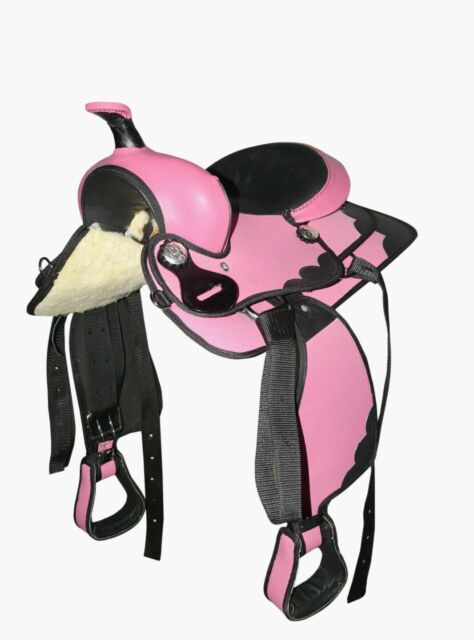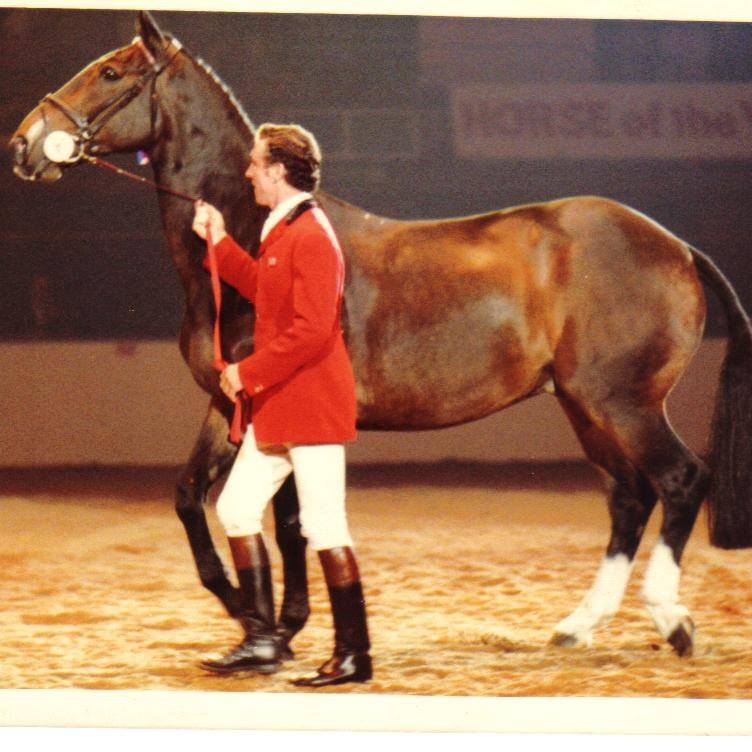 The Royal International Horse Show held at Wembley - the King George VI Gold Cup won by Paddy McMahon riding Pennwood Forge Mill. | Paddy McMahon - Showjumping Rider - UK…
Read More