Clydesdale Foals - Oak Grove Clydesdale Horses
| | | |
| --- | --- | --- |
| | | Clydesdale Foals - Oak Grove Clydesdale Horses |
Watch below the hilarious video of a gorgeous Clydesdale having fun in the field, having so much fun he falls over with excitement! @Oak Grove Clydesdale Horses a small located in Ireland breeding Clydesdale horses.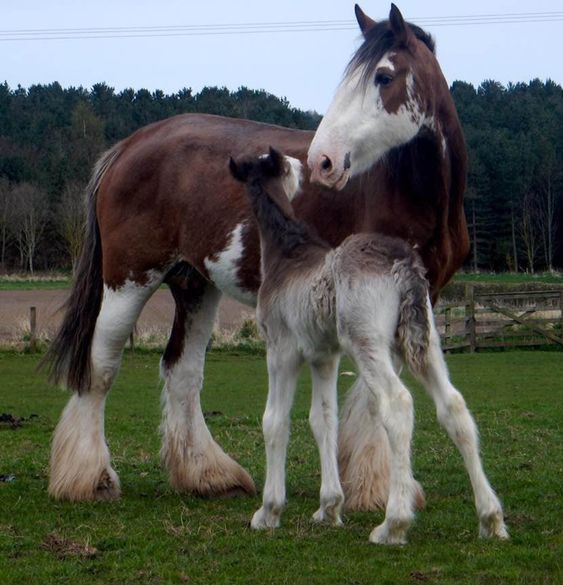 ContentAdvert
Clydesdale Foals For Sale
- Stable Express equestrian classifieds, lists homebred clydesdale foals for sale from all around the world.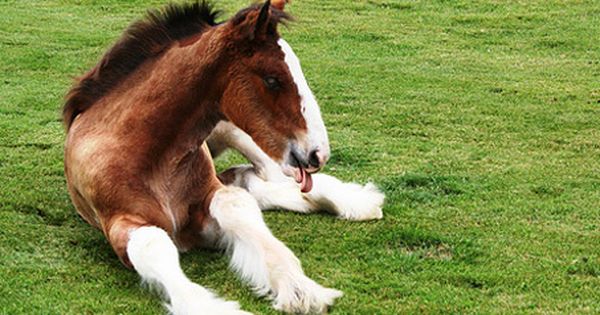 Die Gelbe Rose Clydesdales Horses
Die Gelbe Rose Clydesdales offer black and bay stallions to breed your purebred clydesdales or any other breed of horse you may have. We also have horses for sale from time to time. From our breeding stock: weanling fillies & colts, adult mares and stallions, older horses that have been trained to pull and or ride.
Die Gelbe Rose Clydesdales, 4409D FM 535, Bastrop,Texas, 78602, 512-303-4345 / info@texasclydesdalehorses.com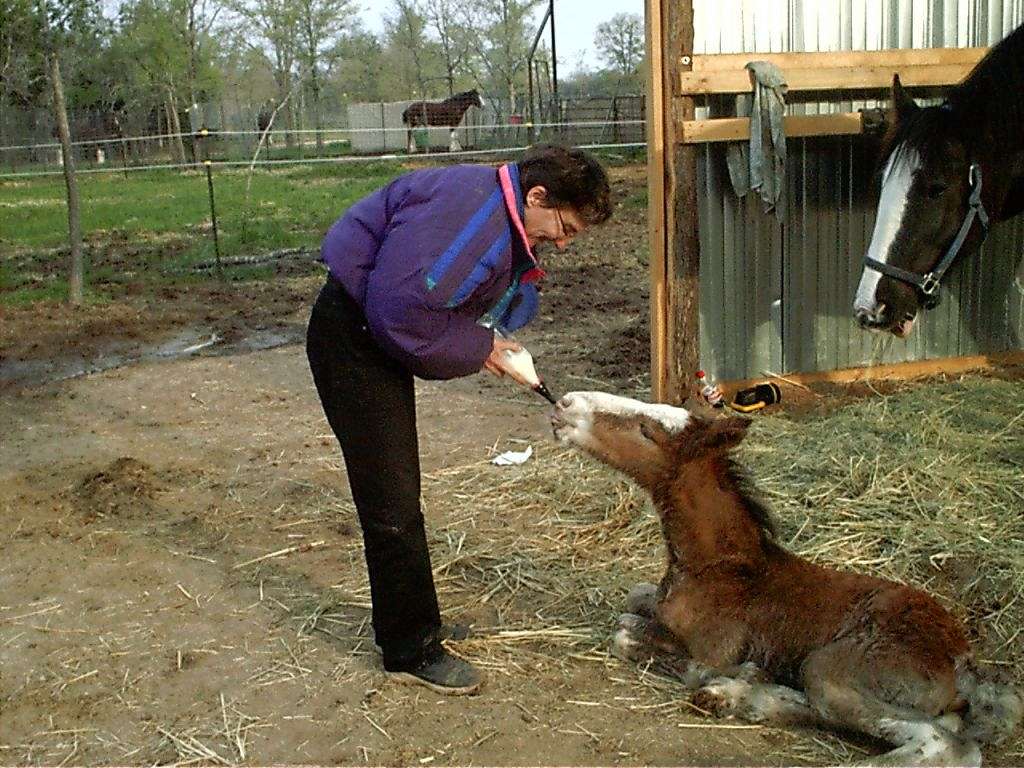 The Die Gelbe Rose Clydesdale farm has a number of brood mares and their foals as well as our Geldings that work pulling our carriages in Austin Texas, we also ride our Clyde's so on this page you will find pictures of all the things we do with our Clydesdales
Clydesdale Stallion - Linlea Tonto
Tonto is a lovely quiet black and white multi led, long rein & ridden champion & supreme champion overo Clydesdale cross stallion. Tonto carries some great Paint and Quarter horse lines such as Double K Jumbo Jo, Miss Ada Blue and Toledo Jo.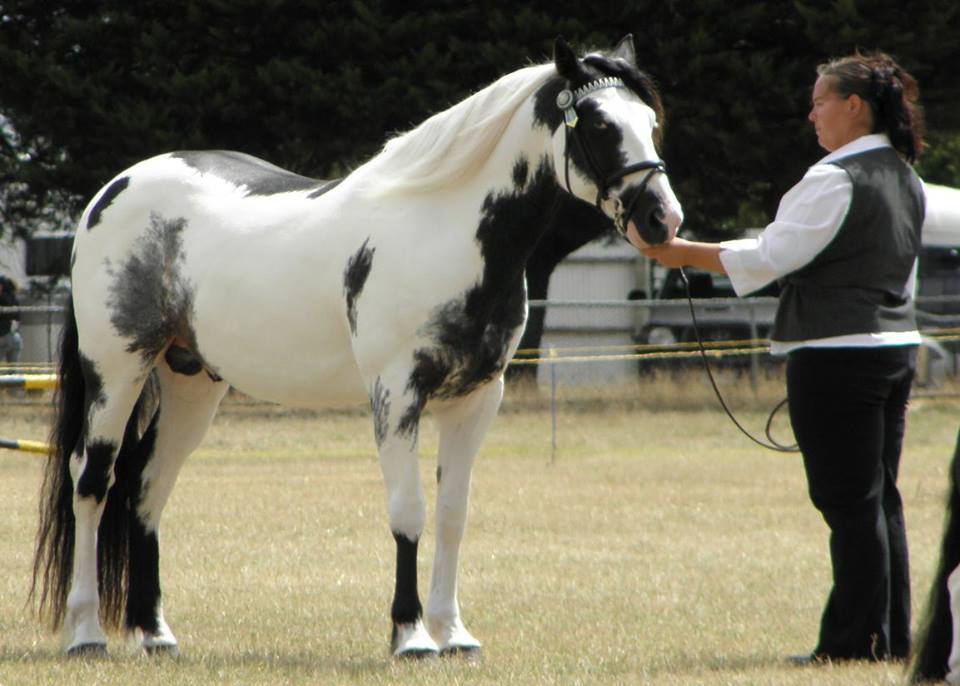 Tonto is passing on his fabulous temperament & eye-catching movement to his progeny making him a wonderful choice to breed with. From his foal crop he has produced lovely show types with loud colour.
Linlea Clydesdale Cross stud proudly offers AT STUD our stunning Black and White triple registered Clydesdale x Pinto stallion Linlea Tonto. He is already very well known by many. He is a proven sire, with many offspring on the ground. Tonto is everything I could wish for. He is a truly versatile horse and always gives his heart in all he does. An amazing young stallion with spectacular looks and movement. Standing at 14.3hh he is passing on his fabulous temperament and eye-catching movement to his progeny. Although he came into work at a late age, he was never unplaced in the show ring under saddle, long rein and led classes. Tonto has amazing progeny on the ground, now spanning many disciplines from led and ridden classes to pony club and jumping, all very beautiful and talented, and showing great promise. He is most importantly, the perfect gentleman with the ladies, and his manners are always impeccable, at home and on outings, a trait that is part of our wonderful breed the Clydesdale. Tonto has shown he is a fantastic cross over light athletic mares through to heavy working style mares. His past and present foal crops have produced lovely show types with loud colour. His progeny are quiet, smart and very people orientated sensible foals. Tonto excelled in the show ring over the last 3 years and has retired from show a multi champion in led, ridden and long rein classes. His surpreme champion results are listed on our website. Inspection is invited by appointment - You will not be disappointed. Tonto is a non-fading black overo who`s DNA is Red/ Black non Agouti Positive Overo. Due to injury tonto is now limited to the height of mares he can now serve. Mares over 13.3hh (pending breed) to 15.2hh max. All paint bred, unregistered paints and pintos with no rego or proof of parentage MUST be DNA tested for overo for a small cost $25. That is a MUST with us, as we will not allow anyone to come in that has a risk of carrying the overo gene. All mares must be scanned to confirm pregnancy, also another requirement with our stud.
Tonto is a 50% colour producing stallion due to his dam being a Clydesdale and his sire being a paint tonto`s temperament, conformation and trainability will always be 100%. Tonto`s DNA is Red/Black gene with no Agouti and positive for Overo.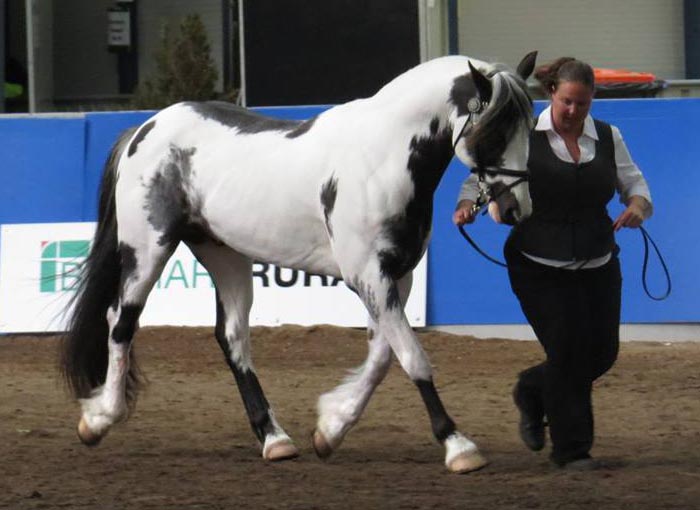 Tonto is a sweet gentle natured Stallion who loves affection. He is trainable, highly intelligent without any aggression. No matter how good a horse may look on the outside, Tonto has proven that he definitely has both beauty and brains which family and friends just adore him. We certainly eagerly look forward to seeing Tonto's forth crop of foals which should prove to be flashy, versatile performance horses. I think you can breed to any type of mare at all and find his offspring are exceptionally quiet and well suited for any discipline.
Tyson - Purebred Clydesdale Stallion
New to Linlea stud is Tyson a stunning Homozygous Jet Black Purebred Clydesdale with bling. Standing at 16.1hh 7 years old. Tyson has no registration and isn`t branded so i have no information on his breeding.
Tyson has spectacular looks and movement, which makes him stand out in a crowd with a true magic gentle, affectionate temperament and nature. There is no sweeter-natured breed than the Clydesdale. Tyson is solid build big boned gentle giant, he can be ran with mares with foals at foot other geldings and stallions. Tyson is a herd stallion who loves to be around other horses and people. He is a proven sire of several black foals and all have tyson`s kind smart nature and great looks about them. Tyson is the older style clydesdale a super compact muscle bound body, short back, broad chest, neat ears, temperament to die for, perfect balanced legs and feet, prolific mane, tail and feather. Tyson is extremely fertile - guaranteeing a no fuss breeding. He is trained to serve gently and calmly with absolutely no aggression. He is certainly one outstanding and striking boy that i now have the pleasure of owning thanks to family members.
Tyson is an ideal stallion to cross with your mares from tb`s to other heavy breeds to coloured mares his line of breeding will suit all kind of disciplines to eventing, cross country, showing, dressage or just your lovely trial riding mount.
Annual Clydesdale Stakes - Exeter Racecourse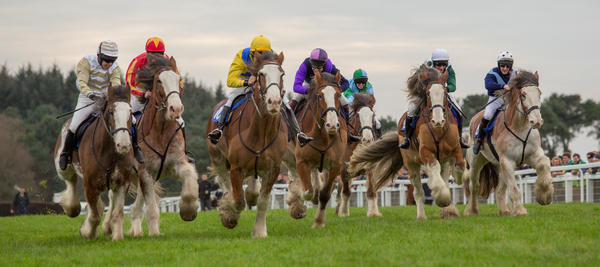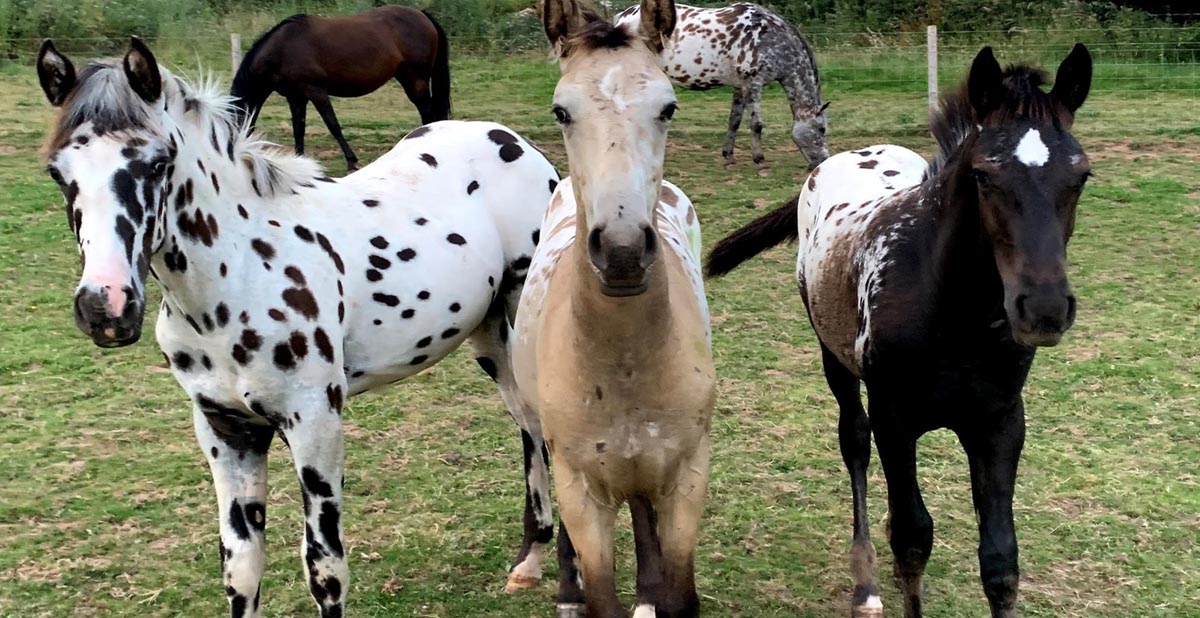 Appaloosa Foals For Sale From Redheart Appaloosa Stud, UPTON ROAD, CALLOW END WR2 4TE Worcester, United Kingdom / Appaloosa Stallions At Stud / Breeders of Appaloosa Foals…
Read More