Buckskin Horses
| | | |
| --- | --- | --- |
| | | Buckskin Horses |
Legrande - Buckskin Stallion Showcase GB
A talented Oldenburg Buckskin Legrande is fully graded stallion with the Anglo European Studbook, below you can watch Legrande in action at Addington Manor Equestrian Centre. Legrande successfully competes in showjumping, dressage and eventing.
| | | |
| --- | --- | --- |
| | | Buckskin Horses For Sale |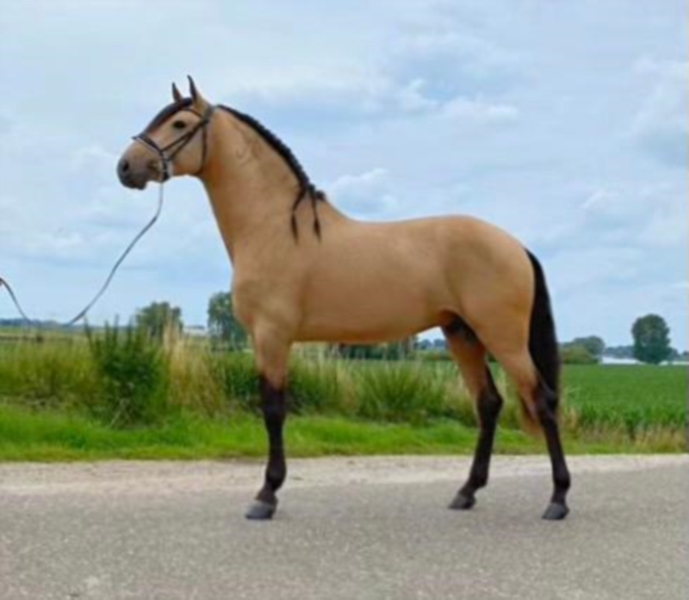 Nectar Da Toula - Buckskin Lusitano Stallion
Nectar Da Toula - Buckskin Lusitano Stallion, 16.1hh, 2017 / 5324 AZ Ammerzoden, Netherlands, Telephone : +31 (0)625408434, Buckskin Dressage Stallion For Sale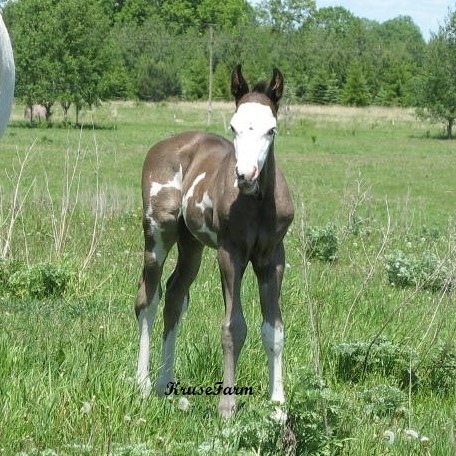 Kruse Paint and Quarter Horse Farm
We raise black and white overo paints and blue roan, grullo, black, palomino and buckskin quarter horses. +1 320-983-6814, krusefarm@frontiernet.net, http://www.KruseFarm.com/ 9269 411th Ave NW Milaca, Minnesota, USA 56353 #paint horses

Buckskin horses have a beautiful colouring, browse through some lovely examples of Buckskin horses from around the equestrian world. If you have a Buckskin horse and would like to be featured please email us at Buckskinhorses@stableexpress.com.
Dappled Sooty Buckskin Stallion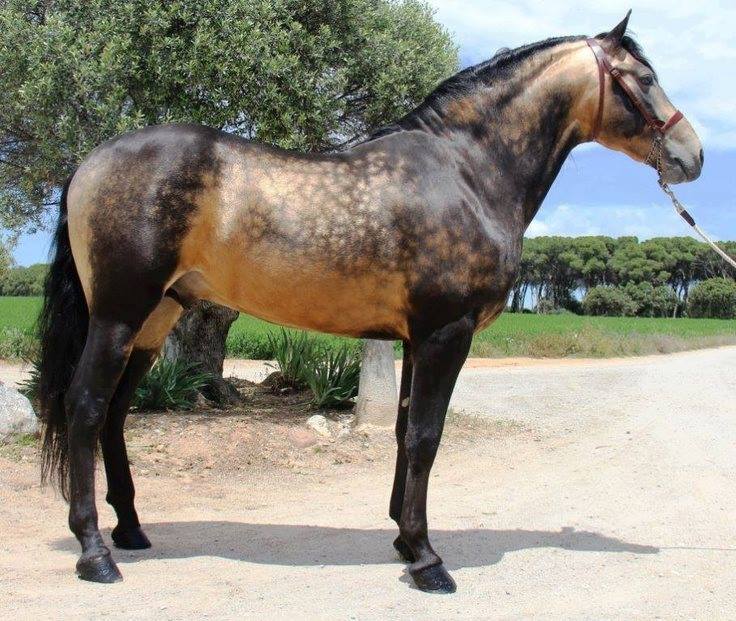 Buckskin filly by Irish Pay - Buckskin filly by Irish Pay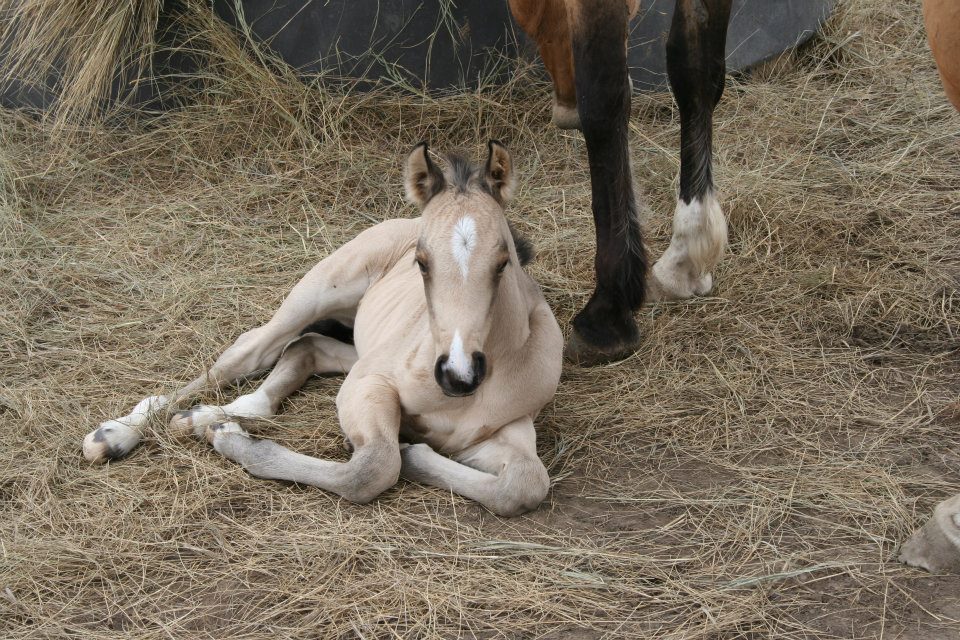 Email : emhollmann@gwtc.net
Buckskin Draft Horse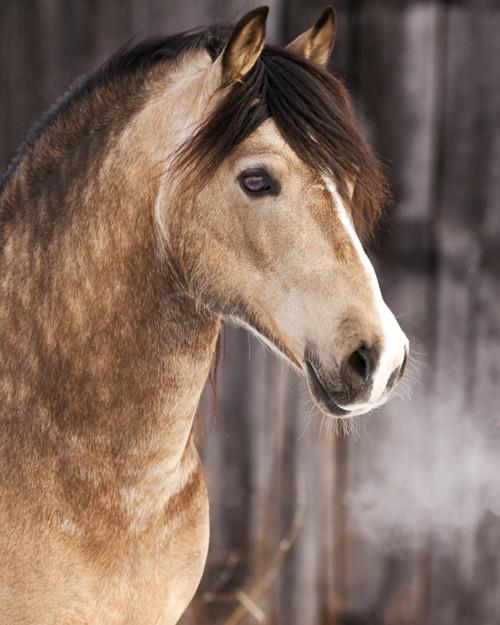 Buckskin Heaven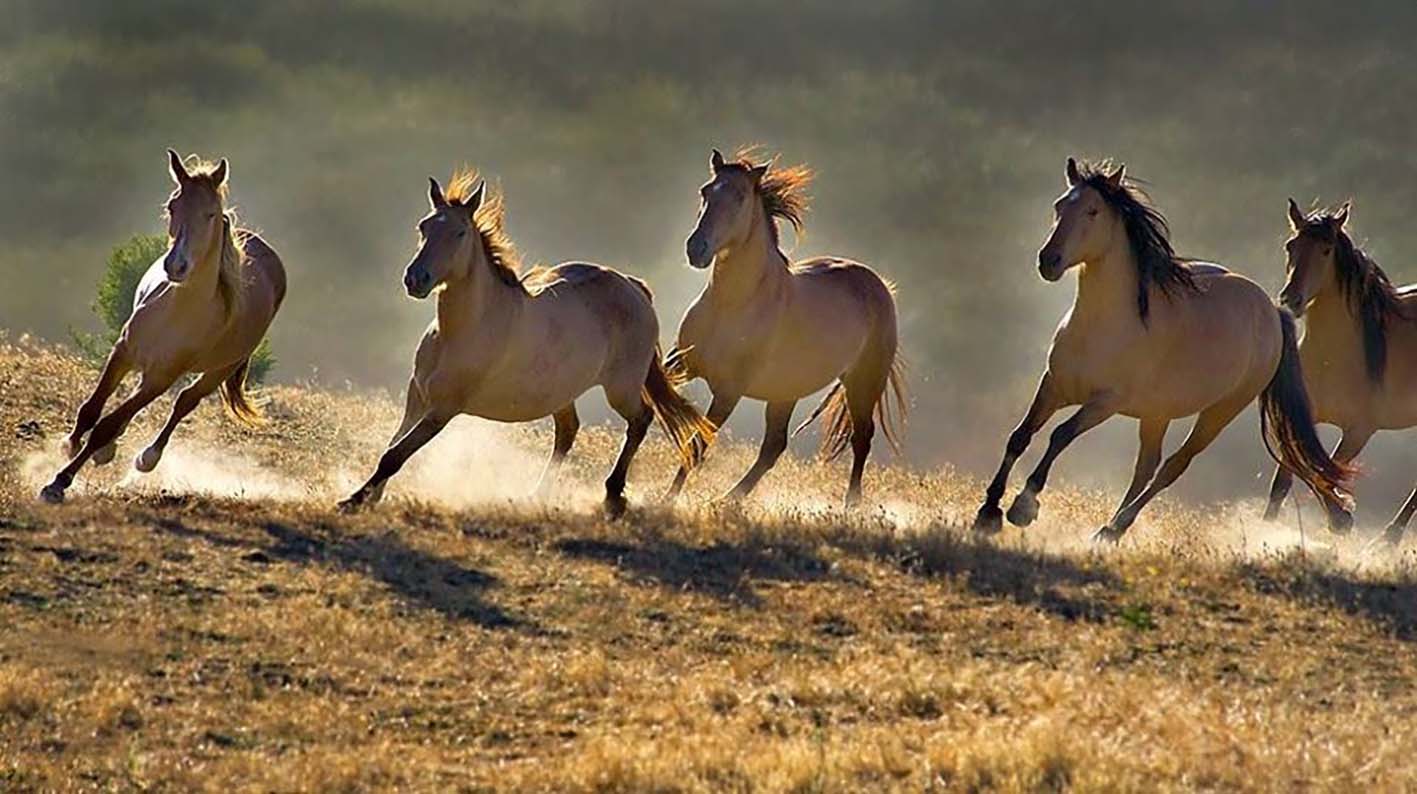 ContentAdvert
Buckskin Filly Foal (Sire Langtree Silk Road - Dam Langtree Diadem)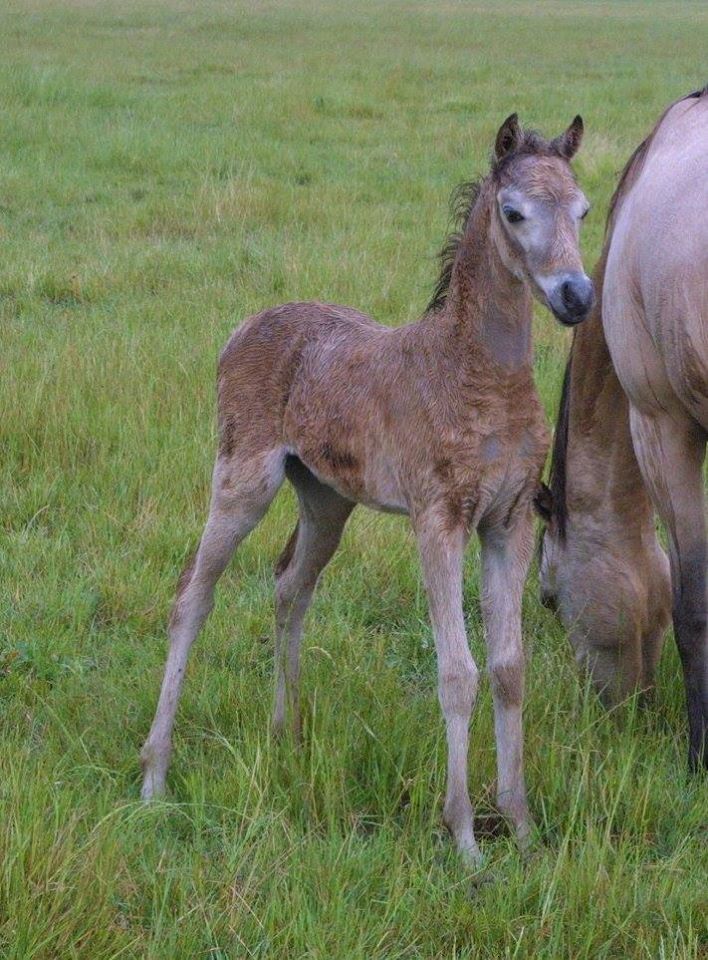 Emperatriz - buckskin/ bayo mare in utero foal of Ara Icaro sold to USA 2016
www.schlossamerang.de/gestuet/
Buckskin Draft Horse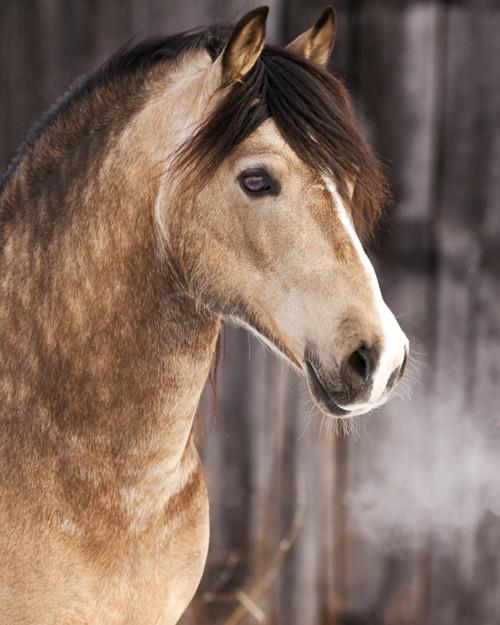 Legrande - Buckskin Oldenburg Stallion, Approved Breeders Elite and AES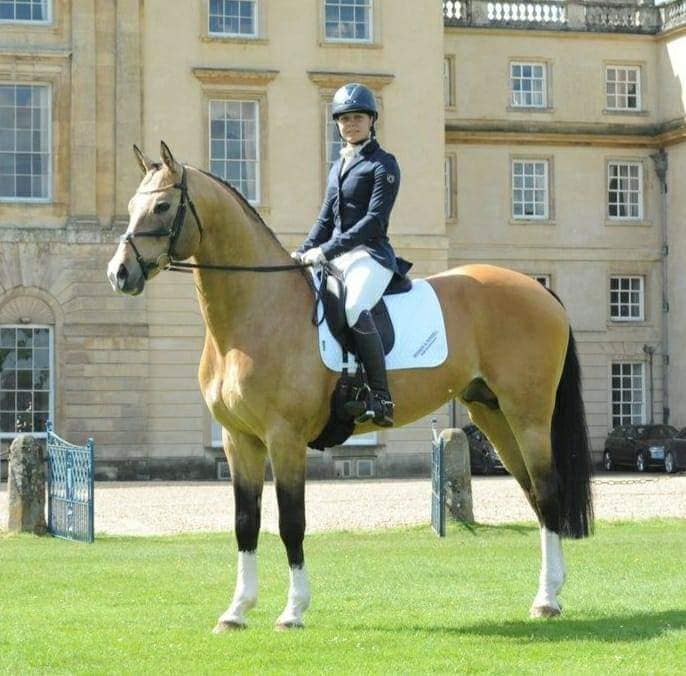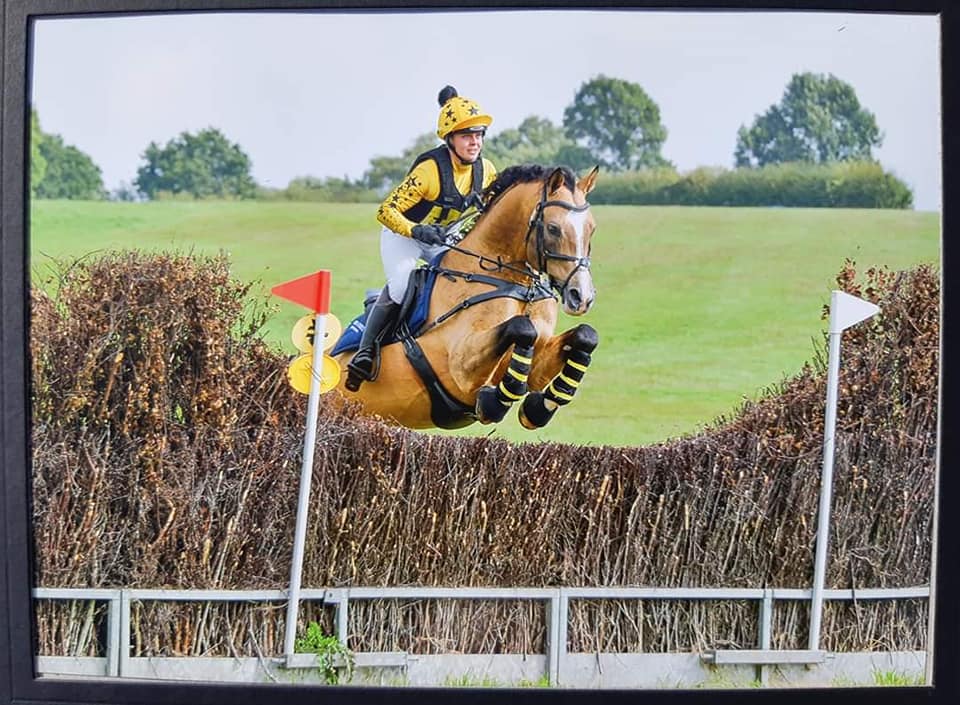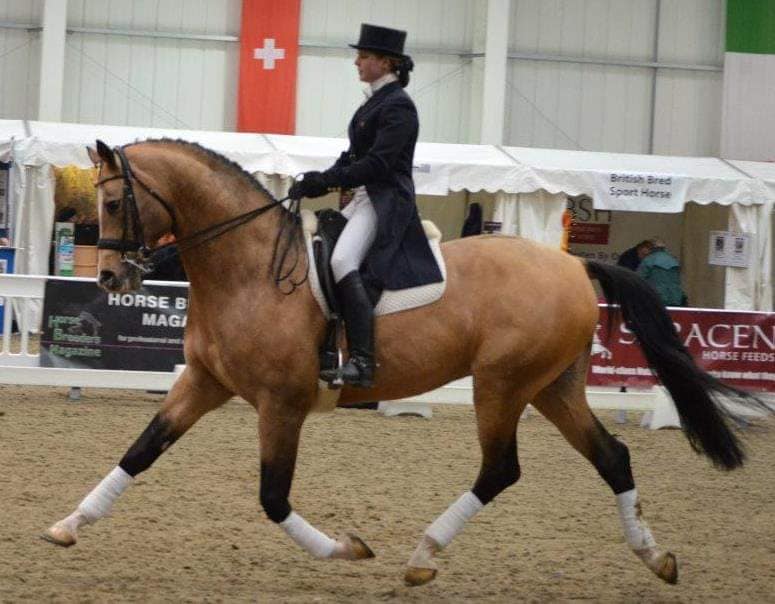 https://www.facebook.com/buckskinoldenburgstallion/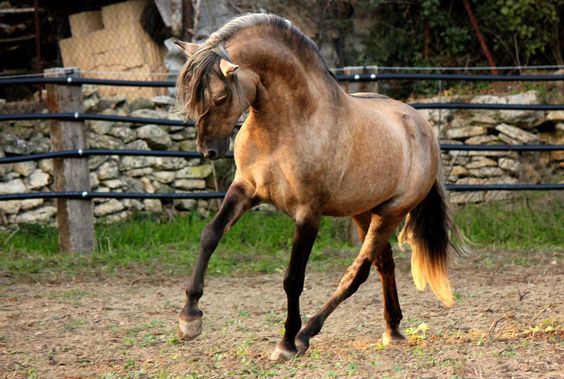 Silver Dapple Sooty Buckskin
C3 Show Horses
- C3 Show Horses, Located in Santa Clarita, CA. Stallions at Stud, Horses for Lease, Equines for Photo Shoots and Appearances Home to USEF Champion Horses :- Email | info@c3showhorses.com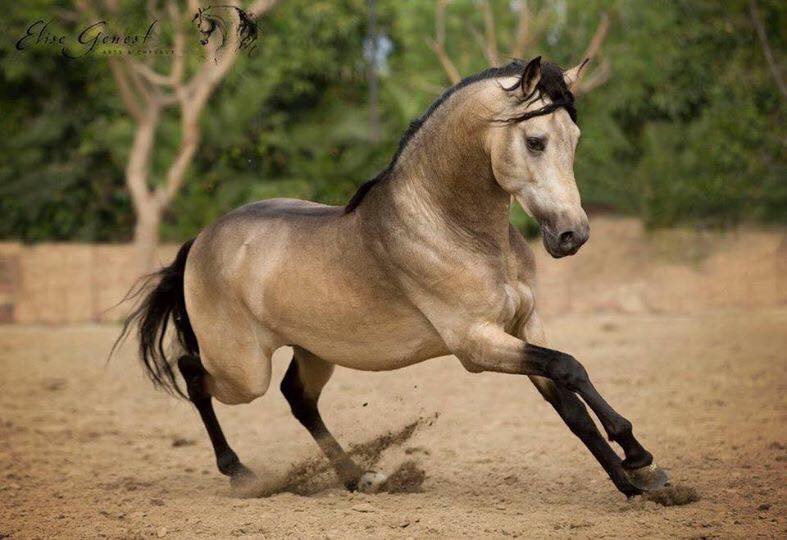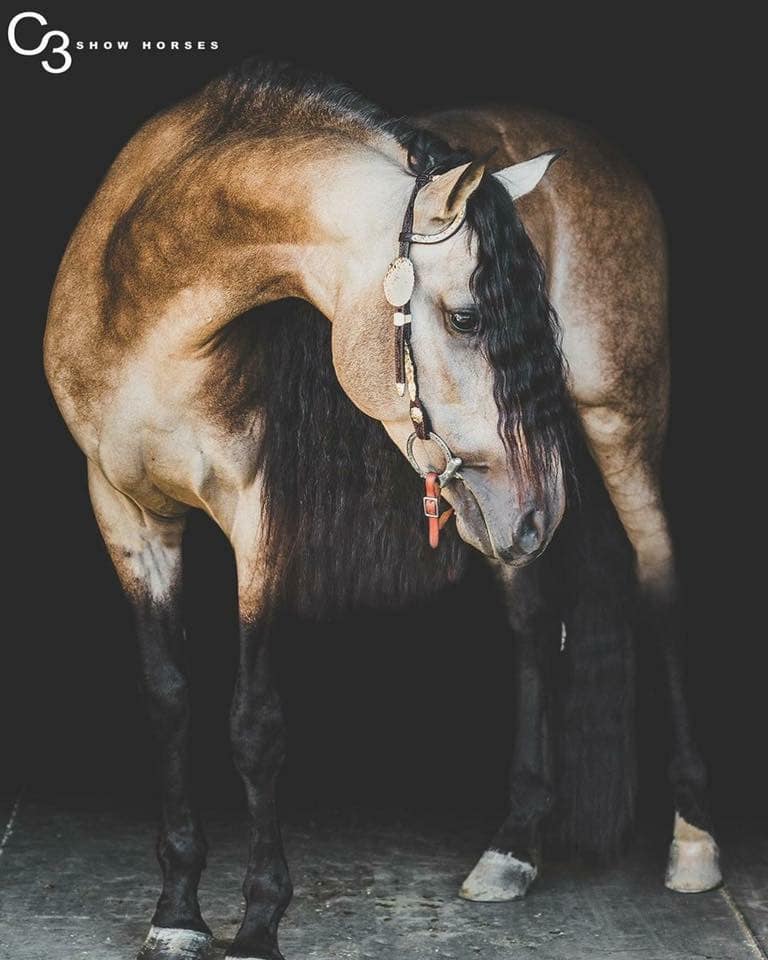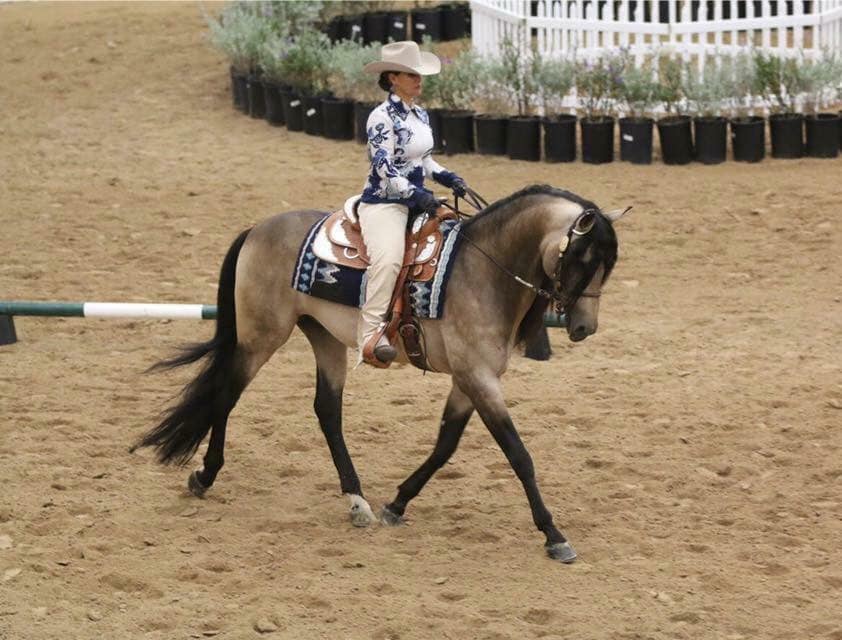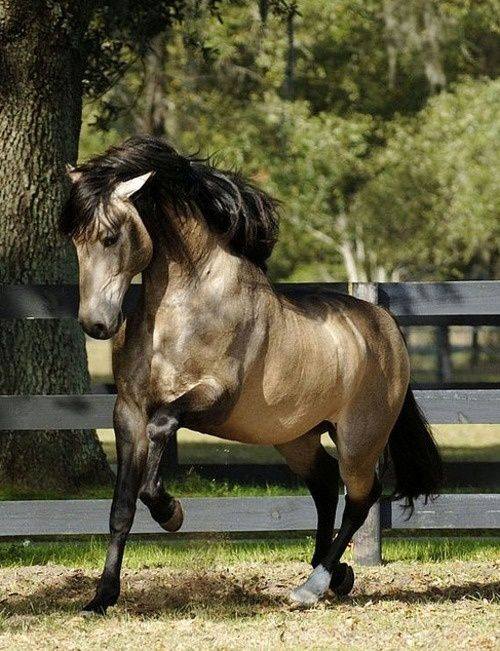 Newlin Quarter Horses
Newlin Quarter Horses, owned by Joe and Tammy Newlin of Silver Lake Indiana.
We raise high quality longe line and western pleasure prospects out of producing/point earning mares, and by leading pleasure stallions.
Our goals are to produce western pleasure and longe line futurity winners, that have the qualities needed to be competitive at all levels. We also strive to reach new customers and retain satisfied customers by providing them with the highest quality pleasure prospects, possessing good minds, phenomenal movement, and physical beauty.
We specialize in buckskin, dun, and grulla color phases of quarter horse with an emphasis on performance. Our horses are bred to be in the show ring, as well as being a thing of beauty. Our horses are winning in the show ring.
We are located two hours from Indianapolis, and three hours from Chicago and Cincinnati just off US Highway 24.
Dun Factor
The "dun" gene is associated with "dun factor" (primitive) markings (sometimes also called zebra markings), which consist primarily of a stripe down the top of the back (also called dorsal stripe, spinal stripe, list, eelDun Markings stripe, line back). The next most noticeable feature is striping on the legs (also called leg barring, leg bars, tiger, or zebra stripes). Some dun horses also exhibit a shoulder stripe or shadow (transverse stripe, cross, withers stripe), ear tips, face mask, cob-webbing on face, mane / tail frosting, and mottling (small, somewhat circular and darker splotches of hair that appear mainly on the forearms, gaskins, shoulders, and lower hindquarters, which seems like the reverse of dappling).
Unlike the Cremello dilution, there is no double diluting effect if a horse carries two copies (double dose, homozygous) of the "D" gene, so you won`t get a cremello from "D" gene breeding. People often add other adjectives to describe the different shade of dun, such as buttermilk, silver, lobo, apricot, lilac, etc., which can sometimes cause confusion in people`s minds. Just remember there are three basic classes as described above: Dun, Red dun, and blue dun (grulla). Dun can also interact with other genes. For example, you can have a dun paint, a red dun roan, or a grulla appaloosa, and it can interact with the other dilution genes, giving some unusual color combinations, such as the dunalino, also called a linebacked palomino, which is a combination of `dun` and `c cr` dilutions.
If a horse also carries one of the other dilution genes, leg barring can diluted or minimized so that you must look closely to see it.

Theresa Pichler
Theresa Pichler - Austria - Showjumping
Artur Alvarez Pou
Artur Alvarez Pou - Spain - Dressage Riders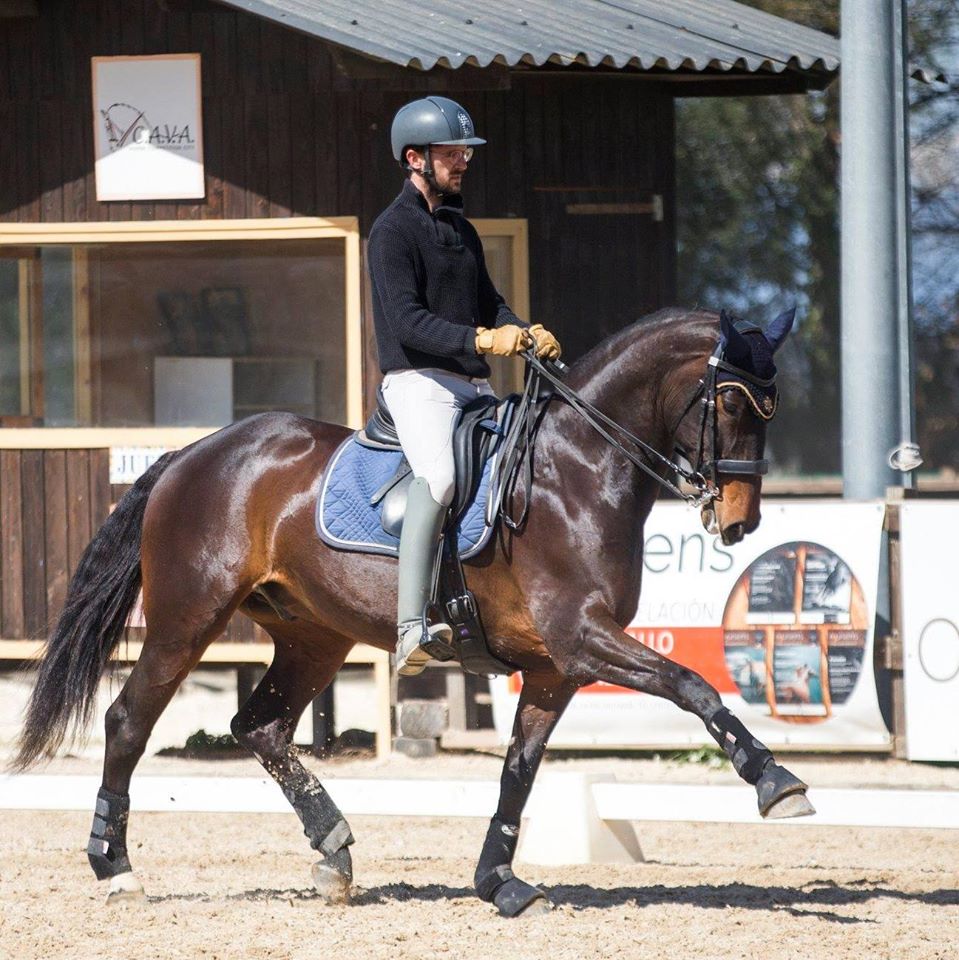 Alexa Randall
Alexa Randall - New Zealand - Showjumping Riders
Claudine Laplume
Claudine Laplume - Luxembourg - Horse Driving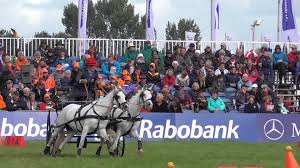 Rebel Morrow
Rebel Morrow - Australia - Eventing Riders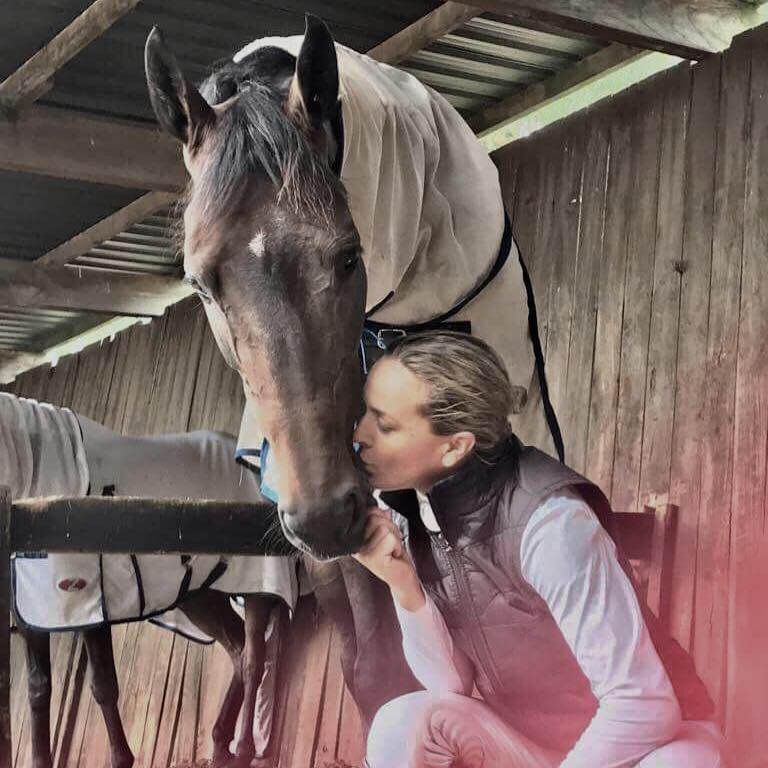 Natalie Davies
Natalie Davies - Australia - Eventing Horses
Anna Paula Nerung De Noronha
Anna Paula Nerung De Noronha - Brazil - Showjumping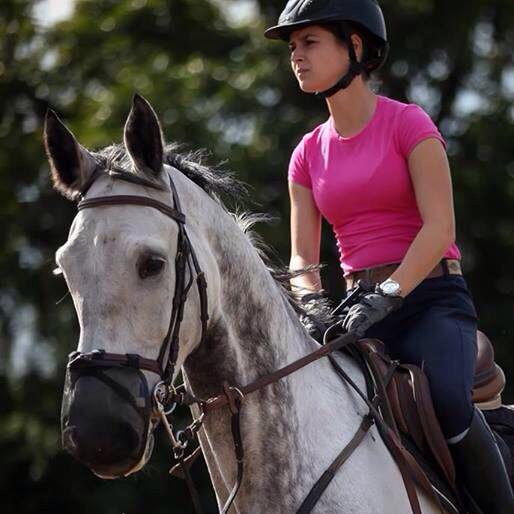 Mikhail Shemshelev
Mikhail Shemshelev - Russia - Showjumping Horses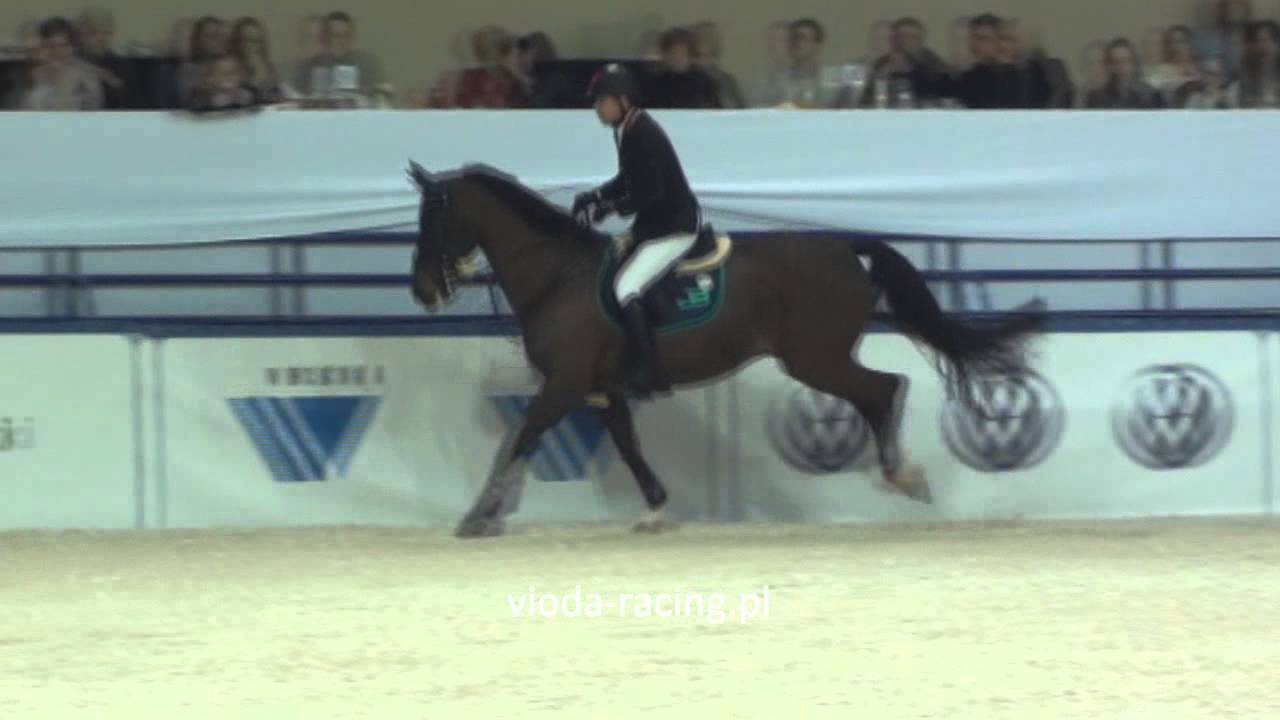 Stefan Csandl
Stefan Csandl - Austria
Ronja Bergmann
Ronja Bergmann - Germany - Showjumping
Vincent Mazoyer
Vincent Mazoyer - France - Showjumping
Nicolas Gonzalez
Nicolas Gonzalez - France - Endurance Horses
Alice Cooper
Alice Cooper - Ireland - Eventing
Claudia Eder
Claudia Eder - Austria - Horse Vaulting