Breeches For Horse Riding
| | | |
| --- | --- | --- |
| | | Breeches For Horse Riding |
Horse riding breeches and jodhpurs provide riders of every skill level the close contact with their horse that they need to ride safely and securely. In addition to being functional, horse riding breeches also create a stylish appearance that is crucial in the show ring. Riding horses is an athletic endeavour that deserves the highest quality riding apparel. The experience of riding can be made even better when the horse riding breeches worn are the correct cut and fit for your specific body type and riding style.

Casual riding, endurance riding, hunt seat, dressage: they all have different physical requirements and demands that result in the need for different styles of horse riding breeches. In addition to these issues, different body types, different weather, and other factors all combine to narrow down the best choice for your horse riding breeches and jodhpurs.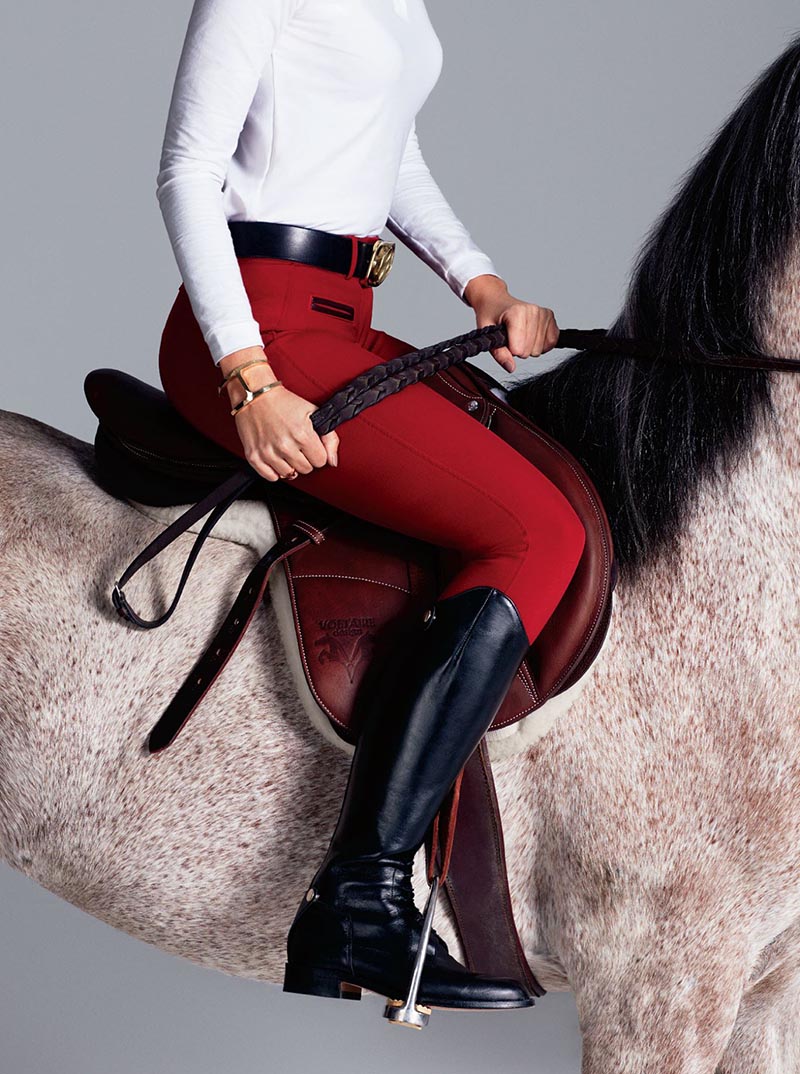 Brand Names Really Are Better
Sometimes shopping for discounts, seconds, and used equipment is fine, but not so with horses. Horses are big, heavy, and occasionally panicky animals. Riders can best protect themselves, and their horses, by wearing well-crafted, form-fitting horse riding breeches or jodhpurs and other riding apparel designed specifically for riding. This is not the place for baggy pants or raggedy shirts that can catch on something and cause a fall.

There are enough established, high quality manufacturers of elegant and fun riding breeches, show coats, ratcatchers, gloves, and other riding apparel to make shopping for equestrian apparel fun and rewarding. Three of the best-known names include The Tailored Sportsman, TuffRider, and Equine Couture. These fine businesses have withstood the test of time and demonstrated that they use only the finest materials and world-class craftsmanship, ensuring that every purchase is well worth the money.

What Is It About Waistbands? The waistband on women`s riding breeches can come with or without belt loops and most of them are made of stretchable material. They come in wide and regular widths. The width of the waistband is largely a matter of personal preference. So, too, is the height of the waistband. Waistband height is also a factor of riding style. Low-rise waistbands are ideal for endurance riders and hunters, providing an extra measure of flexibility and freedom of movement. On the other hand, the high-rise waistband looks far more sleek and elegant in the show ring, regardless of the class.

In Any Kind Of Weather
As anyone who has ever owned a horse knows, horses must be worked frequently and regularly, regardless of the weather. Luckily, there are now lined women's riding breeches to keep riders warm in winter and ultra-lightweight fabrics for summer riding. Most modern fabrics used in making high quality riding breeches and jodhpurs are made from cotton combined with stretchable Lycra or Spandex for form-fitting comfort and flexibility.

Moisture-wicking materials are useful year-round. Not only do they prevent chafing, they also keep the rider comfortable in any weather. Sweating from a tough training session in the summer heat is bad enough, but, in the middle of winter, it can lead to a bad case of pneumonia if the rider gets too chilled for too long. These high tech materials from The Tailored Sportsman and other fine retailers provide year-round comfort, style, and functionality for riders of every skill level.

Selecting Show Apparel
The appropriate show apparel will depend largely upon the style of riding. Dressage riders compete in entirely different equestrian apparel than pleasure riders. Riding apparel and equipment must be selected according to the sanctions set out by the show organizers. Once a rider knows specifically what those requirements are, they can go online and select the riding breeches, show coat, ratcatcher, gloves, and helmet they will need to look and feel their very best in the show ring. A new crop is always a nice touch.

Unlike generations past, riders today can enjoy the flexibility, style, and comfort provided by modern textiles. At the same time, riders are no longer limited to the classic colors of white, black, and beige. While not always appropriate for the show ring, the colors available in riding breeches extends all the way to sage, espresso, deep purple, charcoal, taupe, chocolate, and more!

The most important factor to consider when purchasing riding breeches is the ability to move freely, to maintain close contact with the horse, and to avoid injury. Of course, it's always nice to look your best, wherever the ride occurs!

New color for Horse Pilot X-Balance riding breeches for ladies: Light Grey.
Check out this new collection of junior riding breeches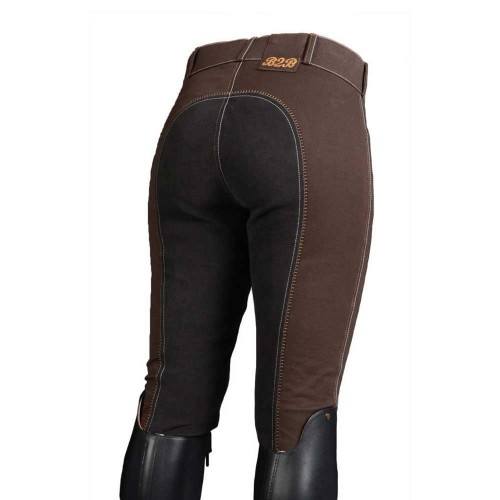 Riding Breeches for Men`s and women`s. Fine Quality. Will be customized as per need/choice. Minimum order - 10 Breeches Specially Prepared when some one request.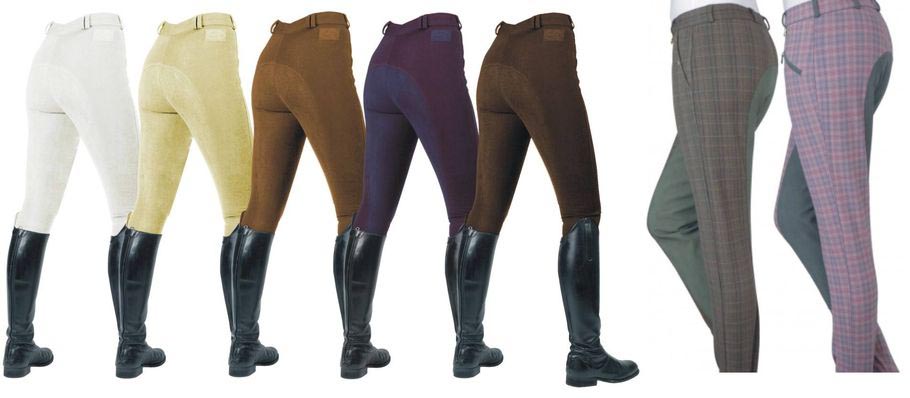 Men breeches Riding breeches with slide closure, zipper, press-stud pockets, belt loops and lycra Flex legs. Only € 38 Sizes 44-54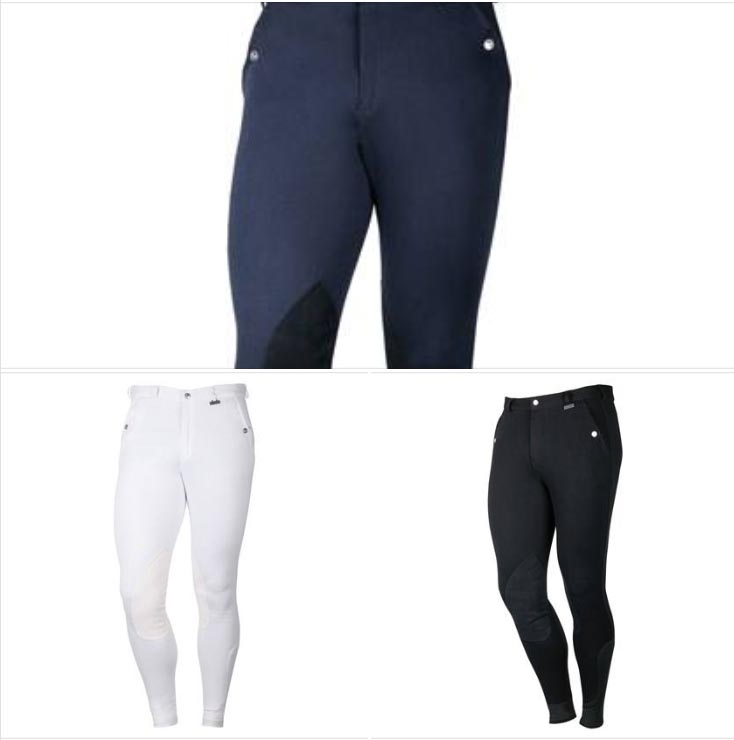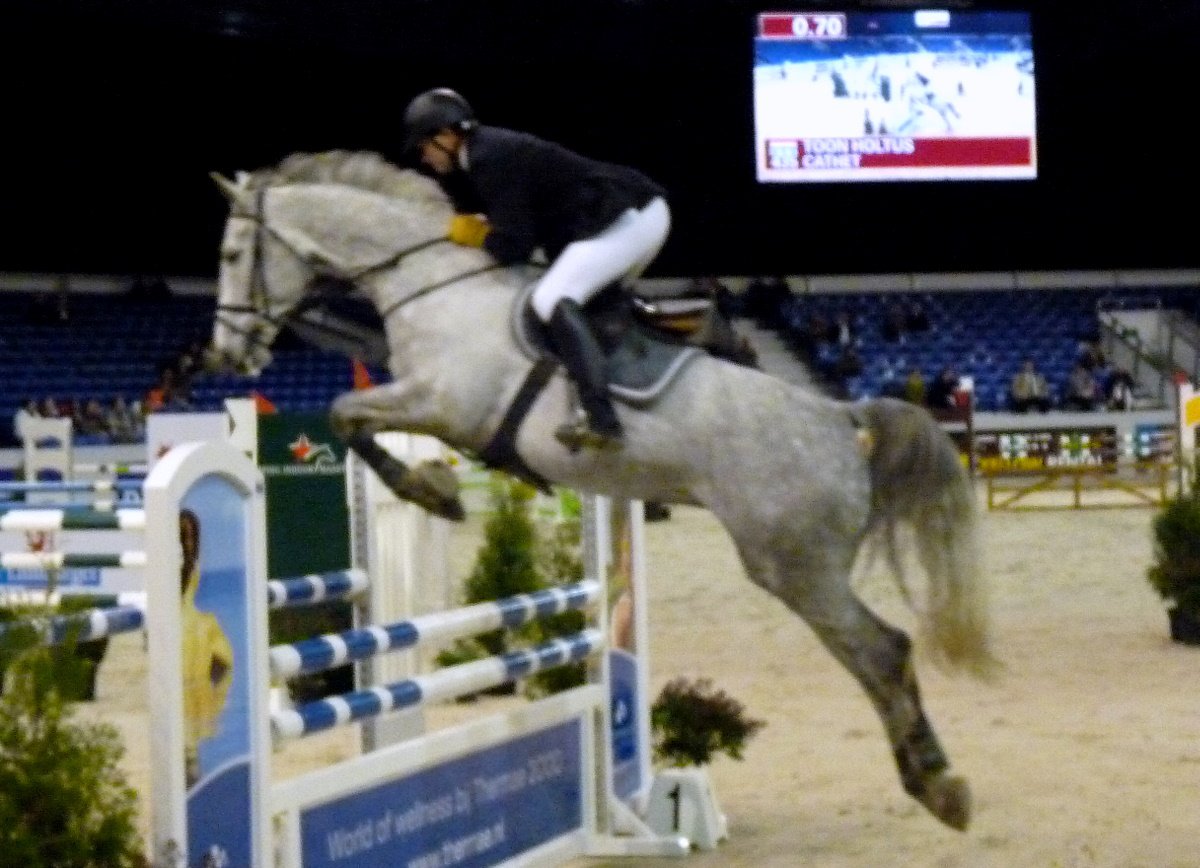 Toon Holtus - holland - Showjumping Rider / Video : Toon Holtus & Cathlet (Cassini x Acobat x Athlet)…
Read More