Big Surprise For Fair View Horse Rescue From The Budweiser Clydesdale
At Far View Horse Rescue, everything goes to the horses, because no one gets paid. They don`t have a single paid board member or volunteer. Watch the video below and see those people faces when the Budweiser Clydesdales showed up. They were carrying two tons of horse feed, showing their kindness and generosity. That scene is priceless!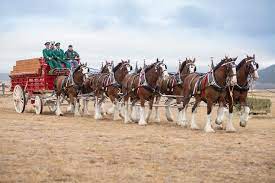 Thanks to all those people, many animals are given a second chance to be loved and cared. They have a proper home and food and that`s what brings joy and gratitude to every animal lover. Such an inspiring story to be shared with your closest friends.