Banjo`s Poem. The Man from Snowy River
| | | |
| --- | --- | --- |
| | | Banjo`s Poem. The Man from Snowy River |
The famous Australian poet Banjo Paterson wrote a poem titled "The Man from Snowy River". It is a tale about a prize-winning colt who has escaped and joined the wild horses in the mountains. Its owner offered a high prize to whoever finds him, so all the best horse riders gathered to retrieve the cold.

There was Clancy of the Overflow who was the best horseman, and Harrison, an old and experienced rider… The key protagonist is a young man with his little horse, coming from the toughest parts of the mountains!

At first, the owner refuses to let the young rider participate, but Clancy stands up for the boy and thanks to him he became part of the group. The riders went after the colt and managed to find the wild horses.

If those horses reach the mountains, the riders won't be able to catch them, so Clancy got to the front of the horses. However, the wild horses galloped away and reached the mountainside, but the young man from Snowy River pursued them.

He was unstoppable and the other riders were stunned. That young rider brought back the horses and got a lot of fame. His achievement showed how brave he was and how strong was his horse. Enjoy the video!
Buchiko - The Spotted Race Horse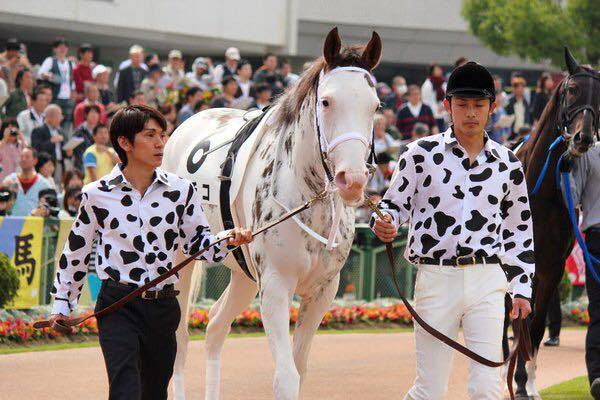 From celebrities, to billionaires through to traditional stable yards, have a good at these luxury stable yards from all around the world. …
Read More