Baby Wild Horse Gets Second Chance At Life
Meet the baby filly Mila, who when she was found was just a bag of bones, and is was doubtful that she would survive. Arizona was recovering from the worst drought for the last 10 years, causing the death of over 200 horses, and Mila was very nearly one more casualty. Mila had been separated from her mother and the rest of the herd and was all alone, and without a mother this poor foal would not survive.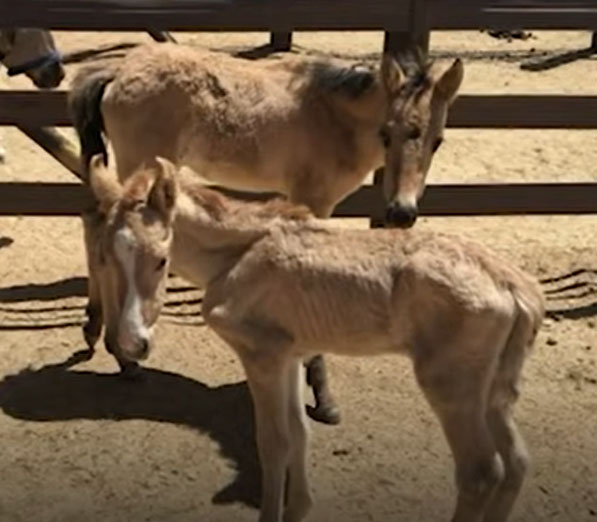 Mila was pared with a mother who had just lost her own foal, and in this tragic event new hope was born as the mare would adopt Mila as her own. In this time of recovery and rehabilitation the mare and Mila would thrive, as this wild filly would become to get stronger and stronger. Her personality would grow bigger and bigger and Mila would love her time out to play. As Mila grew up she would meet Macy who just fell in love with Mila and knew they would become best of friends.
Mila and Macy would have great fun together, as Mila showed her love for free jumping, trail riding and best of all cuddles. Macy`s grand father a former cowboy also gives Mila his seal of approval and he loves the bags of character. When she was big enough Mila was introduced to the rest of the herd and was so happy to make new friends.