Anky Van Grunsven
Dutch rider Anky van Grunsven is one of the worlds all time best dressage riders, born the 2nd of January 1968 in Erp, Holland. Anky Van Grunsven was introduced to riding at an early age having a Shetland pony at the age of six.
The first horse she competed in dressage was Prisco which she starting riding at L level in 1980, it was not all trophies and Champaign and Anky had numerous dressage tests best forgotten, but her persistence paid off in 1982 she was riding at Z level with Prisco.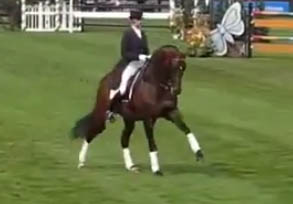 In 1990 she would win the Dutch national championships riding Bonfire a horse who she would many of the world`s top dressage events including the being crowned Dutch champion another 8 times. In 1994 Bonfire and Anky van Grunsven won the World champion freestyle in the Hague. In 1995 Anky would win the first of nine world cup finals riding Bonfire on four occasions and Salinero on another four occasions.
Anky van Grunsven also has three Olympic gold medals, the first was riding Bonfire in Sydney, the second was with Salinero in Athens and third was also Salinero in Honk Kong. At the London Olympics Anky rode Salinero at the horses third Olympics individually she placed 6th while she won a team bronze medal with Holland.
As well as being one of the worlds finest dressage riders Anky Van Grunsven is also a well respected dressage trainer, teaching numerous student and holding many clinics she has also released a riding tack range selling saddles, bridles and other equestrian items.
Anky Van Grunsven
Theodora Elisabeth Gerarda ("Anky") van Grunsven (born 2 January 1968 in Erp, Noord-Brabant) is a Dutch Dressage champion who won the gold medal in the 2000 Olympics with her horse Bonfire and gold in the 2004 Olympics and in the 2008 Olympics with Salinero.
Anky Van Grunsven has also dominated World Cup Dressage competition, being named the World Cup Dressage Champion eight times, in 1995 (Los Angeles, riding Cameleon Bonfire), 1996 (Gothenburg, riding Cameleon Bonfire), 1997 (s`Hertogenbosch, riding Cameleon Bonfire), 1999 (Dortmund, riding Gestion Bonfire), 2000 (s`Hertogenbosch, riding Gestion Bonfire), 2004 (London, riding Gestion Salinero), 2005 (Las Vegas, riding Keltec Salinero), and 2006 (Amsterdam, riding Keltec Salinero), 2008 (Brabant, riding IPS Salinero)
Anky Van Grunsven is married to her trainer/coach Sjef Janssen who entered the world of horses at the age of 28 and introduced new views on training
Anky van Grunsven`s success in the dressage world is almost unparalleled. The gifted rider has won an astonishing eight Olympic medals, a feat only recently matched by German rider Isabell Werth. Her most well known equine partners are Bonfire, who retired in 2000, and her current top horse, Salinero.
A rider from an early age, Anky became interested in dressage when she used it to help control the power of her first show jumping horse, Prisco. Prisco went on to became her first Olympic dressage horse at Seoul in 1988 and Anky`s conversion to dressage was absolute. Anky Van Grunsven became Dutch champion for the first time in 1990, a feat she has repeated 12 times since.
Anky Van Grunsven is married to her trainer, Sjef Janssen, and has two children, Yannick and Ava Eden. Sjef and Anky have formed a formidable partnership, coaching other riders up to grand prix level at their yard in the Netherlands. Anky also teaches clinics abroad.
In April 2009, Anky Van Grunsven and Painted Black were beaten into second place at the World Cup final grand prix k├╝r in Las Vegas by American rider Steffen Peters. Salinero, her top horse and 2008 winner, was absent after being denied a wild card entry.
Anky Van Grunsven Horses
IPS Krack C (Flemmingh x BEAUJOLAIS),áKeltec Salinero (sired by Salieri ), Painted Black (sired by Gribaldi)
Won both the National Championships for young horses and the stallion competitions. Placed 11th at WEG in Jerez de la Frontera. Winner of Grand Prix Freestyle at Aachen 2004. Second at the Dutch Championships 2004.
---
2005 European Champion. 2004 Olympic Champion. Winner of the Championat Aachen 2004. Winner World Cup 2004 and 2005. Won several World Cup Qualifiers. Dutch National Champion in 2003 and 2005.
---
Painted Black is a fantastic young horse, that recently won a silver medal at the World Championships for Young Horses in Verden, Germany. He also won almost all stallion competitions in The Netherlands.BR>BR> Painted Black has already won sever
---
Anky Van Grunsven Competition Results
2 - Stockholm, GP FS - Grand Prix F... - 28/11/2010 - Painted Black
---
2 - Stockholm, GP - Grand Prix - 27/11/2010 - Painted Black
---
1 - Falsterbo, GP FS - Grand Prix F... - 07/10/2010 - Painted Black
---
2 - Donaueschingen, GPS - Grand Prix Spe... - 19/09/2010 - Painted Black
---
2 - Donaueschingen, GP - Grand Prix - 18/09/2010 - Painted Black
---
1 - Falsterbo, GP - Grand Prix - 07/08/2010 - Painted Black
---
5 - `S-Hertogenbosch, GP - Grand Prix - 25/03/2010 - Keltec Salinero
---
1 - `S-Hertogenbosch, GPS - Grand Prix Spe... - 25/03/2010 - Keltec Salinero
---
3 - Dortmund, GPS - Grand Prix Spe... - 18/03/2010 - Keltec Salinero
---
1 - Dortmund, GP - Grand Prix - 18/03/2010 - Keltec Salinero
---
1 - Wellington FL, GP FS - Grand Prix F... - 02/03/2010 - Keltec Salinero
---
2 - Wellington FL, GP - Grand Prix - 02/03/2010 - Keltec Salinero
---
4 - G├Âteborg, GP FS - Grand Prix F... - 25/02/2010 - Painted Black
---
3 - G├Âteborg, GP - Grand Prix - 25/02/2010 - Painted Black
---
4 - Amsterdam, GP FS - Grand Prix F... - 21/01/2010 - Painted Black
---
3 - Amsterdam, GP - Grand Prix - 21/01/2010 - Painted Black
---
1 - Cannes, GP - 06/11/2009 - Keltec Salinero
---
1 - Cannes, GPK├╝r - 06/11/2009 - Keltec Salinero
---
1 - Lyon, GP FS - Grand Prix F... - 28/10/2009 - Keltec Salinero
---
1 - Lyon, GP - Grand Prix - 28/10/2009 - Keltec Salinero
---
1 - Odense, GP FS - Grand Prix F... - 13/10/2009 - Keltec Salinero
---
1 - Odense, GP - Grand Prix - 13/10/2009 - Keltec Salinero
---
1 - Donaueschingen, GPS - Grand Prix Spe... - 17/09/2009 - Painted Black
---
1 - Donaueschingen, GP - Grand Prix - 17/09/2009 - Painted Black
---
3 - Windsor - Alltech FE..., GP FS - Grand Prix F... - 25/08/2009 - Keltec Salinero
---
6 - Windsor - Alltech FE..., GP - Grand Prix - 25/08/2009 - Keltec Salinero
---
4 - Windsor - Alltech FE..., GPS - Grand Prix Spe... - 25/08/2009 - Keltec Salinero
---
1 - Hansbeke, GPS - Grand Prix Spe... - 14/08/2009 - Painted Black
---
1 - Hansbeke, GP - Grand Prix - 14/08/2009 - Painted Black
---
2 - Aachen, GPS - Grand Prix Spe... - 30/06/2009 - Keltec Salinero
---
5 - Aachen, GP - Grand Prix - 30/06/2009 - Keltec Salinero
---
2 - Aachen, GP FS - Grand Prix F... - 30/06/2009 - Keltec Salinero
---
3 - Rotterdam, GPK├╝r - 17/06/2009 - Keltec Salinero
---
2 - Rotterdam, GP - 17/06/2009 - Keltec Salinero
---
3 - Las Vegas NV, GPK├╝r - 15/04/2009 - Painted Black
---
2 - Las Vegas NV, Gp - 15/04/2009 - Painted Black
---
2 - `S-Hertogenbosch, GPSpecial - 19/03/2009 - Painted Black
---
1 - `S-Hertogenbosch, GP - 19/03/2009 - Keltec Salinero
---
3 - `S-Hertogenbosch, GP - 19/03/2009 - Painted Black
---
3 - `S-Hertogenbosch, GPK├╝r - 19/03/2009 - Keltec Salinero
---
1 - Wellington FL, GPK├╝r - 28/01/2009 - Painted Black
---
9 - Wellington FL, Gp - 28/01/2009 - Painted Black
---
1 - Amsterdam, GPK├╝r - 22/01/2009 - Painted Black
---
2 - Amsterdam, GP - 22/01/2009 - Painted Black
---
2 - Mechelen, GPK├╝r - 26/12/2008 - Painted Black
---
2 - Mechelen, GP - 26/12/2008 - Painted Black
---
01 - Cannes, GPK├╝r3 - 06/12/2008 - Painted Black
---
01 - Cannes, GP1 - 06/12/2008 - Painted Black
---
01 - Lyon, GPK├╝r3 - 30/10/2008 - Painted Black
---
01 - Lyon, GPK├╝r3 - 30/10/2008 - Painted Black
---
01 - Lyon, GPK├╝r3 - 30/10/2008 - Painted Black
---
01 - Lyon, GPK├╝r3 - 30/10/2008 - Painted Black
---
01 - Lyon, GPK├╝r3 - 30/10/2008 - Painted Black
---
01 - Lyon, GP1 - 30/10/2008 - Painted Black
---
01 - Lyon, GP1 - 30/10/2008 - Painted Black
---
01 - Lyon, GP1 - 30/10/2008 - Painted Black
---
01 - Lyon, GP1 - 30/10/2008 - Painted Black
---
01 - Lyon, GP1 - 30/10/2008 - Painted Black
---
2 - CDI 3* Odense (DEN), GPK├╝r1 - 15/10/2008 - Painted Black
---
2 - CDI 3* Odense (DEN), GPK├╝r1 - 15/10/2008 - Painted Black
---
2 - CDI 3* Odense (DEN), GPK├╝r1 - 15/10/2008 - Painted Black
---
2 - CDI 3* Odense (DEN), GPK├╝r1 - 15/10/2008 - Painted Black
---
2 - CDI 3* Odense (DEN), GPK├╝r1 - 15/10/2008 - Painted Black
---
3 - CDI 3* Odense (DEN), GP2 - 15/10/2008 - Painted Black
---
3 - CDI 3* Odense (DEN), GP2 - 15/10/2008 - Painted Black
---
3 - CDI 3* Odense (DEN), GP2 - 15/10/2008 - Painted Black
---
3 - CDI 3* Odense (DEN), GP2 - 15/10/2008 - Painted Black
---
3 - CDI 3* Odense (DEN), GP2 - 15/10/2008 - Painted Black
---
01 - CDI 4* Donaueschingen (GER), GP3 - 18/09/2008 - Painted Black
---
01 - CDI 4* Donaueschingen (GER), GP3 - 18/09/2008 - Painted Black
---
01 - CDI 4* Donaueschingen (GER), GP3 - 18/09/2008 - Painted Black
---
01 - CDI 4* Donaueschingen (GER), GP3 - 18/09/2008 - Painted Black
---
01 - CDI 4* Donaueschingen (GER), GP3 - 18/09/2008 - Painted Black
---
01 - CDI 4* Donaueschingen (GER), GPSpecial2 - 18/09/2008 - Painted Black
---
01 - CDI 4* Donaueschingen (GER), GPSpecial2 - 18/09/2008 - Painted Black
---
01 - CDI 4* Donaueschingen (GER), GPSpecial2 - 18/09/2008 - Painted Black
---
01 - CDI 4* Donaueschingen (GER), GPSpecial2 - 18/09/2008 - Painted Black
---
01 - CDI 4* Donaueschingen (GER), GPSpecial2 - 18/09/2008 - Painted Black
---
01 - Olympics, GPK├╝r3 - 08/09/2008 - Keltec Salinero
---
2 - Olympics, GPSpecial2 - 08/09/2008 - Keltec Salinero
---
2 - Olympics, GP1 - 08/09/2008 - Keltec Salinero
---
2 - Olympics, GP1 - 09/08/2008 - Keltec Salinero
---
2 - Olympics, GP1 - 09/08/2008 - Keltec Salinero
---
2 - Olympics, GP1 - 09/08/2008 - Keltec Salinero
---
2 - Olympics, GP1 - 09/08/2008 - Keltec Salinero
---
2 - Olympics, GP1 - 09/08/2008 - Keltec Salinero
---
2 - Olympics, GPSpecial2 - 09/08/2008 - Keltec Salinero
---
2 - Olympics, GPSpecial2 - 09/08/2008 - Keltec Salinero
---
2 - Olympics, GPSpecial2 - 09/08/2008 - Keltec Salinero
---
2 - Olympics, GPSpecial2 - 09/08/2008 - Keltec Salinero
---
2 - Olympics, GPSpecial2 - 09/08/2008 - Keltec Salinero
---
01 - Olympics, GPK├╝r3 - 09/08/2008 - Keltec Salinero
---
01 - Olympics, GPK├╝r3 - 09/08/2008 - Keltec Salinero
---
01 - Olympics, GPK├╝r3 - 09/08/2008 - Keltec Salinero
---
01 - Olympics, GPK├╝r3 - 09/08/2008 - Keltec Salinero
---
01 - Olympics, GPK├╝r3 - 09/08/2008 - Keltec Salinero
---
3 - Aachen, GP3 - 01/07/2008 - Painted Black
---
3 - Aachen, GP3 - 01/07/2008 - Painted Black
---
3 - Aachen, GP3 - 01/07/2008 - Painted Black
---
3 - Aachen, GP3 - 01/07/2008 - Painted Black
---
3 - Aachen, GP3 - 01/07/2008 - Painted Black
---
01 - Aachen, GPK├╝r9 - 01/07/2008 - Painted Black
---
01 - Aachen, GPK├╝r9 - 01/07/2008 - Painted Black
---
01 - Aachen, GPK├╝r9 - 01/07/2008 - Painted Black
---
01 - Aachen, GPK├╝r9 - 01/07/2008 - Painted Black
---
01 - Aachen, GPK├╝r9 - 01/07/2008 - Painted Black
---
01 - Rotterdam, GP1 - 18/06/2008 - Keltec Salinero
---
01 - Rotterdam, GP1 - 18/06/2008 - Keltec Salinero
---
01 - Rotterdam, GP1 - 18/06/2008 - Keltec Salinero
---
01 - Rotterdam, GP1 - 18/06/2008 - Keltec Salinero
---
01 - Rotterdam, GP1 - 18/06/2008 - Keltec Salinero
---
01 - Cannes, GP1 - 12/06/2008 - Painted Black
---
01 - Cannes, GP1 - 12/06/2008 - Painted Black
---
01 - Cannes, GP1 - 12/06/2008 - Painted Black
---
01 - Cannes, GP1 - 12/06/2008 - Painted Black
---
01 - Cannes, GP1 - 12/06/2008 - Painted Black
---
01 - Cannes, GPK├╝r3 - 12/06/2008 - Painted Black
---
01 - Cannes, GPK├╝r3 - 12/06/2008 - Painted Black
---
01 - Cannes, GPK├╝r3 - 12/06/2008 - Painted Black
---
01 - Cannes, GPK├╝r3 - 12/06/2008 - Painted Black
---
01 - Cannes, GPK├╝r3 - 12/06/2008 - Painted Black
---
01 - CDI3* De Steeg (NED), GPK├╝r3 - 04/06/2008 - Painted Black
---
01 - CDI3* De Steeg (NED), GPK├╝r3 - 04/06/2008 - Painted Black
---
01 - CDI3* De Steeg (NED), GPK├╝r3 - 04/06/2008 - Painted Black
---
01 - CDI3* De Steeg (NED), GPK├╝r3 - 04/06/2008 - Painted Black
---
01 - CDI3* De Steeg (NED), GPK├╝r3 - 04/06/2008 - Painted Black
---
10 - CDI3* De Steeg (NED), GP1 - 04/06/2008 - Painted Black
---
01 - CDI3* De Steeg (NED), GP1 - 04/06/2008 - Keltec Salinero
---
01 - CDI3* De Steeg (NED), GP1 - 04/06/2008 - Keltec Salinero
---
01 - CDI3* De Steeg (NED), GP1 - 04/06/2008 - Keltec Salinero
---
10 - CDI3* De Steeg (NED), GP1 - 04/06/2008 - Painted Black
---
10 - CDI3* De Steeg (NED), GP1 - 04/06/2008 - Painted Black
---
10 - CDI3* De Steeg (NED), GP1 - 04/06/2008 - Painted Black
---
10 - CDI3* De Steeg (NED), GP1 - 04/06/2008 - Painted Black
---
01 - CDI3* De Steeg (NED), GP1 - 04/06/2008 - Keltec Salinero
---
01 - CDI3* De Steeg (NED), GP1 - 04/06/2008 - Keltec Salinero
---
01 - CDI3* De Steeg (NED), GPSpecial2 - 04/06/2008 - Keltec Salinero
---
01 - CDI3* De Steeg (NED), GPSpecial2 - 04/06/2008 - Keltec Salinero
---
01 - CDI3* De Steeg (NED), GPSpecial2 - 04/06/2008 - Keltec Salinero
---
01 - CDI3* De Steeg (NED), GPSpecial2 - 04/06/2008 - Keltec Salinero
---
01 - CDI3* De Steeg (NED), GPSpecial2 - 04/06/2008 - Keltec Salinero
---
4 - CDI 5* Lingen (GER), GP1 - 30/05/2008 - Painted Black
---
4 - CDI 5* Lingen (GER), GP1 - 30/05/2008 - Painted Black
---
4 - CDI 5* Lingen (GER), GP1 - 30/05/2008 - Painted Black
---
4 - CDI 5* Lingen (GER), GP1 - 30/05/2008 - Painted Black
---
4 - CDI 5* Lingen (GER), GP1 - 30/05/2008 - Painted Black
---
01 - CDI 5* Lingen (GER), GPK├╝r3 - 30/05/2008 - Painted Black
---
01 - CDI 5* Lingen (GER), GPK├╝r3 - 30/05/2008 - Painted Black
---
01 - CDI 5* Lingen (GER), GPK├╝r3 - 30/05/2008 - Painted Black
---
01 - CDI 5* Lingen (GER), GPK├╝r3 - 30/05/2008 - Painted Black
---
01 - CDI 5* Lingen (GER), GPK├╝r3 - 30/05/2008 - Painted Black
---
01 - CDI3* De Steeg (NED), GPK├╝r3 - 06/04/2008 - Painted Black
---
01 - CDI3* De Steeg (NED), GPSpecial2 - 06/04/2008 - Keltec Salinero
---
01 - CDI3* De Steeg (NED), GP1 - 06/04/2008 - Keltec Salinero
---
10 - CDI3* De Steeg (NED), GP1 - 06/04/2008 - Painted Black
---
01 - `S-Hertogenbosch, GPK├╝r4 - 27/03/2008 - Keltec Salinero
---
01 - `S-Hertogenbosch, GPK├╝r4 - 27/03/2008 - Keltec Salinero
---
3 - `S-Hertogenbosch, GP1 - 27/03/2008 - Painted Black
---
3 - `S-Hertogenbosch, GP1 - 27/03/2008 - Painted Black
---
3 - `S-Hertogenbosch, GPSpecial3 - 27/03/2008 - Painted Black
---
3 - `S-Hertogenbosch, GPSpecial3 - 27/03/2008 - Painted Black
---
2 - `S-Hertogenbosch, GP2 - 27/03/2008 - Keltec Salinero
---
2 - `S-Hertogenbosch, GP2 - 27/03/2008 - Keltec Salinero
---
01 - Amsterdam, GP1 - 25/01/2008 - Keltec Salinero
---
01 - Amsterdam, GPK├╝r2 - 25/01/2008 - Keltec Salinero
---
01 - Amsterdam, GP1 - 25/01/2008 - Keltec Salinero
---
01 - Amsterdam, GPK├╝r2 - 25/01/2008 - Keltec Salinero
---
01 - Aachen, GPK├╝r9 - 07/01/2008 - Painted Black
---
01 - Aachen, GPK├╝r9 - 07/01/2008 - Painted Black
---
3 - Aachen, GP3 - 07/01/2008 - Painted Black
---
3 - Aachen, GP3 - 07/01/2008 - Painted Black
---
01 - Mechelen, GP1 - 26/12/2007 - Painted Black
---
01 - Mechelen, GP1 - 26/12/2007 - Painted Black
---
01 - Mechelen, GPK├╝r2 - 26/12/2007 - Painted Black
---
01 - Mechelen, GPK├╝r2 - 26/12/2007 - Painted Black
---
01 - Olympia International Horse Show, GPK├╝r2 - 17/12/2007 - Keltec Salinero
---
01 - Olympia International Horse Show, GPK├╝r2 - 17/12/2007 - Keltec Salinero
---
01 - Olympia International Horse Show, GP1 - 17/12/2007 - Keltec Salinero
---
01 - Olympia International Horse Show, GP1 - 17/12/2007 - Keltec Salinero
---
01 - Oslo, GPK├╝r2 - 10/12/2007 - IPS Krack C
---
01 - Oslo, GP1 - 10/12/2007 - IPS Krack C
---
01 - Maastricht, GPK├╝r4 - 22/11/2007 - Keltec Salinero
---
01 - Maastricht, GPK├╝r4 - 22/11/2007 - Keltec Salinero
---
01 - Maastricht, GP2 - 22/11/2007 - Keltec Salinero
---
01 - Maastricht, GP2 - 22/11/2007 - Keltec Salinero
---
01 - Helsinki, GP1 - 18/10/2007 - IPS Krack C
---
01 - Helsinki, GP1 - 18/10/2007 - IPS Krack C
---
01 - Helsinki, GPK├╝r3 - 18/10/2007 - IPS Krack C
---
01 - Helsinki, GPK├╝r3 - 18/10/2007 - IPS Krack C
---
01 - Oslo, GP1 - 12/10/2007 - IPS Krack C
---
01 - Oslo, GP1 - 12/10/2007 - IPS Krack C
---
01 - Oslo, GPK├╝r2 - 12/10/2007 - IPS Krack C
---
01 - Oslo, GPK├╝r2 - 12/10/2007 - IPS Krack C
---
2 - CDI 3* Flyinge (SWE), GPSpecial2 - 27/09/2007 - Painted Black
---
2 - CDI 3* Flyinge (SWE), GPSpecial2 - 27/09/2007 - Painted Black
---
4 - CDI 3* Flyinge (SWE), GP1 - 27/09/2007 - IPS Krack C
---
4 - CDI 3* Flyinge (SWE), GP1 - 27/09/2007 - IPS Krack C
---
01 - CDI 3* Flyinge (SWE), GP1 - 27/09/2007 - Painted Black
---
01 - CDI 3* Flyinge (SWE), GP1 - 27/09/2007 - Painted Black
---
2 - CH-EU-D La Mandria, Torino (ITA), GPSpecial2 - 27/08/2007 - Keltec Salinero
---
2 - CH-EU-D La Mandria, Torino (ITA), GPSpecial2 - 27/08/2007 - Keltec Salinero
---
01 - CH-EU-D La Mandria, Torino (ITA), GPK├╝r3 - 27/08/2007 - Keltec Salinero
---
01 - CH-EU-D La Mandria, Torino (ITA), GPK├╝r3 - 27/08/2007 - Keltec Salinero
---
01 - CH-EU-D La Mandria, Torino (ITA), GP1 - 27/08/2007 - Keltec Salinero
---
01 - CH-EU-D La Mandria, Torino (ITA), GP1 - 27/08/2007 - Keltec Salinero
---
2 - Aachen, GP6 - 03/07/2007 - Painted Black
---
2 - Aachen, GP6 - 03/07/2007 - Painted Black
---
01 - Aachen, GPK├╝r2 - 03/07/2007 - Painted Black
---
01 - Aachen, GPK├╝r2 - 03/07/2007 - Painted Black
---
2 - Aachen, GPK├╝r1 - 03/07/2007 - Keltec Salinero
---
2 - Aachen, GPK├╝r1 - 03/07/2007 - Keltec Salinero
---
2 - Aachen, GP5 - 03/07/2007 - Keltec Salinero
---
2 - Aachen, GP5 - 03/07/2007 - Keltec Salinero
---
2 - Aachen, GPSpecial3 - 03/07/2007 - Keltec Salinero
---
2 - Aachen, GPSpecial3 - 03/07/2007 - Keltec Salinero
---
01 - Rotterdam, GPK├╝r21 - 20/06/2007 - Keltec Salinero
---
01 - Rotterdam, GPK├╝r21 - 20/06/2007 - Keltec Salinero
---
2 - Rotterdam, GP3 - 20/06/2007 - IPS Krack C
---
2 - Rotterdam, GP3 - 20/06/2007 - IPS Krack C
---
3 - Rotterdam, GPSpecial10 - 20/06/2007 - IPS Krack C
---
3 - Rotterdam, GPSpecial10 - 20/06/2007 - IPS Krack C
---
01 - Rotterdam, GP4 - 20/06/2007 - Keltec Salinero
---
01 - Rotterdam, GP4 - 20/06/2007 - Keltec Salinero
---
01 - CDI 3* Gelderland (NED), GP1 - 06/06/2007 - Painted Black
---
3 - CDI 3* Gelderland (NED), GP1 - 06/06/2007 - IPS Krack C
---
01 - CDI 3* Gelderland (NED), GP1 - 06/06/2007 - Painted Black
---
3 - CDI 3* Gelderland (NED), GP1 - 06/06/2007 - IPS Krack C
---
01 - CDI 3* Gelderland (NED), GP1 - 06/06/2007 - Painted Black
---
3 - CDI 3* Gelderland (NED), GP1 - 06/06/2007 - IPS Krack C
---
01 - CDI 3* Gelderland (NED), GPSpecial2 - 06/06/2007 - Painted Black
---
01 - CDI 3* Gelderland (NED), GPSpecial2 - 06/06/2007 - Painted Black
---
01 - CDI 3* Gelderland (NED), GPSpecial2 - 06/06/2007 - Painted Black
---
01 - CDI 3* Gelderland (NED), GPK├╝r3 - 06/06/2007 - IPS Krack C
---
01 - CDI 3* Gelderland (NED), GPK├╝r3 - 06/06/2007 - IPS Krack C
---
01 - CDI 3* Gelderland (NED), GPK├╝r3 - 06/06/2007 - IPS Krack C
---
2 - Aachen, GPK├╝r1 - 07/03/2007 - Keltec Salinero
---
2 - Aachen, GPSpecial3 - 07/03/2007 - Keltec Salinero
---
01 - Aachen, GPK├╝r2 - 07/03/2007 - Painted Black
---
2 - Aachen, GP5 - 07/03/2007 - Keltec Salinero
---
01 - Aachen, GPK├╝r2 - 07/03/2007 - Painted Black
---
2 - Aachen, GP6 - 07/03/2007 - Painted Black
---
2 - Aachen, GP6 - 07/03/2007 - Painted Black
---
01 - CDI 3* Hansbeke (BEL), GPSpecial3 - 05/12/2006 - Painted Black
---
01 - CDI 3* Hansbeke (BEL), GP1 - 05/12/2006 - Painted Black
---
5 - G├Âteborg, GPK├╝r1 - 19/10/2006 - IPS Krack C
---
5 - G├Âteborg, GPK├╝r1 - 19/10/2006 - IPS Krack C
---
5 - G├Âteborg, GP3 - 19/10/2006 - IPS Krack C
---
01 - G├Âteborg, GP3 - 19/10/2006 - Painted Black
---
01 - G├Âteborg, GP3 - 19/10/2006 - Painted Black
---
5 - G├Âteborg, GP3 - 19/10/2006 - IPS Krack C
---
01 - G├Âteborg, GPSpecial2 - 19/10/2006 - Painted Black
---
01 - G├Âteborg, GPSpecial2 - 19/10/2006 - Painted Black
---
01 - CDI 3* Flyinge (SWE), GPK├╝r5 - 06/10/2006 - Painted Black
---
01 - CDI 3* Flyinge (SWE), GPK├╝r5 - 06/10/2006 - Painted Black
---
2 - CDI 3* Flyinge (SWE), GP2 - 06/10/2006 - Painted Black
---
2 - CDI 3* Flyinge (SWE), GP2 - 06/10/2006 - Painted Black
---
01 - World Equestrian Games, GPK├╝r - 20/08/2006 - Keltec Salinero
---
02 - World Equestrian Games, GPSpecial - 20/08/2006 - Keltec Salinero
---
03 - World Equestrian Games, GP - 20/08/2006 - Keltec Salinero
---
01 - World Equestrian Games, GPK├╝r3 - 20/08/2006 - Keltec Salinero
---
01 - World Equestrian Games, GPK├╝r3 - 20/08/2006 - Keltec Salinero
---
2 - World Equestrian Games, GPSpecial2 - 20/08/2006 - Keltec Salinero
---
2 - World Equestrian Games, GPSpecial2 - 20/08/2006 - Keltec Salinero
---
3 - World Equestrian Games, GP1 - 20/08/2006 - Keltec Salinero
---
3 - World Equestrian Games, GP1 - 20/08/2006 - Keltec Salinero
---
3 - CDI 3* Lingen (GER), GPK├╝r4 - 06/07/2006 - IPS Krack C
---
3 - CDI 3* Lingen (GER), GPK├╝r4 - 06/07/2006 - IPS Krack C
---
5 - CDI 3* Lingen (GER), GPSpecial2 - 06/07/2006 - Painted Black
---
5 - CDI 3* Lingen (GER), GPSpecial2 - 06/07/2006 - Painted Black
---
7 - CDI 3* Lingen (GER), GP3 - 06/07/2006 - IPS Krack C
---
7 - CDI 3* Lingen (GER), GP3 - 06/07/2006 - IPS Krack C
---
03 - Lingen (GER), GPK├╝r - 06/07/2006 - IPS Krack C
---
06 - Lingen (GER), GP - 06/07/2006 - Painted Black
---
07 - Lingen (GER), GP - 06/07/2006 - IPS Krack C
---
05 - Lingen (GER), GPSpecial - 06/07/2006 - Painted Black
---
3 - CDI 3* Outdoor Gelderland (NED), GP1 - 06/07/2006 - IPS Krack C
---
6 - CDI 3* Outdoor Gelderland (NED), GP1 - 06/07/2006 - Painted Black
---
6 - CDI 3* Outdoor Gelderland (NED), GP1 - 06/07/2006 - Painted Black
---
01 - CDI 3* Outdoor Gelderland (NED), GP1 - 06/07/2006 - Keltec Salinero
---
2 - CDI 3* Outdoor Gelderland (NED), GPK├╝r2 - 06/07/2006 - IPS Krack C
---
01 - CDI 3* Outdoor Gelderland (NED), GPSpecial3 - 06/07/2006 - Keltec Salinero
---
02 - Rotterdam, GPK├╝r - 22/06/2006 - IPS Krack C
---
01 - Rotterdam, GPSpecial - 22/06/2006 - Keltec Salinero
---
01 - Rotterdam, GP - 22/06/2006 - Keltec Salinero
---
05 - Rotterdam, GP - 22/06/2006 - IPS Krack C
---
01 - Rotterdam, GPSpecial2 - 22/06/2006 - Keltec Salinero
---
01 - Rotterdam, GPSpecial2 - 22/06/2006 - Keltec Salinero
---
01 - Rotterdam, GP1 - 22/06/2006 - Keltec Salinero
---
5 - Rotterdam, GP1 - 22/06/2006 - IPS Krack C
---
5 - Rotterdam, GP1 - 22/06/2006 - IPS Krack C
---
2 - Rotterdam, GPK├╝r3 - 22/06/2006 - IPS Krack C
---
2 - Rotterdam, GPK├╝r3 - 22/06/2006 - IPS Krack C
---
01 - Rotterdam, GP1 - 22/06/2006 - Keltec Salinero
---
01 - CDI 3* Flyinge (SWE), GPK├╝r5 - 10/06/2006 - Painted Black
---
2 - CDI 3* Flyinge (SWE), GP2 - 10/06/2006 - Painted Black
---
3 - CDI 3* Lingen (GER), GPK├╝r4 - 07/06/2006 - IPS Krack C
---
6 - CDI 3* Lingen (GER), GP1 - 07/06/2006 - Painted Black
---
3 - CDI 3* Lingen (GER), GP1 - 07/06/2006 - IPS Krack C
---
01 - CDI 3* Lingen (GER), GP1 - 07/06/2006 - Keltec Salinero
---
3 - CDI 3* Lingen (GER), GP1 - 07/06/2006 - IPS Krack C
---
01 - CDI 3* Lingen (GER), GP1 - 07/06/2006 - Keltec Salinero
---
7 - CDI 3* Lingen (GER), GP3 - 07/06/2006 - IPS Krack C
---
5 - CDI 3* Lingen (GER), GPSpecial2 - 07/06/2006 - Painted Black
---
01 - Outdoor Gelderland (NED), GPSpecial - 07/06/2006 - Keltec Salinero
---
02 - Outdoor Gelderland (NED), GPK├╝r - 07/06/2006 - IPS Krack C
---
01 - Outdoor Gelderland (NED), GP - 07/06/2006 - Keltec Salinero
---
03 - Outdoor Gelderland (NED), GP - 07/06/2006 - IPS Krack C
---
01 - CDI 3* Outdoor Gelderland (NED), GPSpecial3 - 07/06/2006 - Keltec Salinero
---
01 - CDI 3* Outdoor Gelderland (NED), GPSpecial3 - 07/06/2006 - Keltec Salinero
---
2 - CDI 3* Outdoor Gelderland (NED), GPK├╝r2 - 07/06/2006 - IPS Krack C
---
2 - CDI 3* Outdoor Gelderland (NED), GPK├╝r2 - 07/06/2006 - IPS Krack C
---
01 - CDI 3* Hansbeke (BEL), GP1 - 12/05/2006 - Painted Black
---
01 - CDI 3* Hansbeke (BEL), GP1 - 12/05/2006 - Painted Black
---
01 - CDI 3* Hansbeke (BEL), GPSpecial3 - 12/05/2006 - Painted Black
---
01 - CDI 3* Hansbeke (BEL), GPSpecial3 - 12/05/2006 - Painted Black
---
01 - Hansbeke (BEL), GPSpecial - 12/05/2006 - Painted Black
---
01 - Hansbeke (BEL), GP - 12/05/2006 - Painted Black
---
01 - Amsterdam, GPK├╝r2 - 20/04/2006 - Keltec Salinero
---
01 - Amsterdam, GPK├╝r - 20/04/2006 - Keltec Salinero
---
01 - Amsterdam, GP1 - 20/04/2006 - Keltec Salinero
---
01 - Amsterdam, GP1 - 20/04/2006 - Keltec Salinero
---
01 - Amsterdam, GPK├╝r2 - 20/04/2006 - Keltec Salinero
---
01 - Amsterdam, GP - 20/04/2006 - Keltec Salinero
---
01 - `S-Hertogenbosch, GP2 - 23/03/2006 - Keltec Salinero
---
01 - `S-Hertogenbosch, GP2 - 23/03/2006 - Keltec Salinero
---
2 - `S-Hertogenbosch, GPSpecial3 - 23/03/2006 - IPS Krack C
---
2 - `S-Hertogenbosch, GPSpecial3 - 23/03/2006 - IPS Krack C
---
5 - `S-Hertogenbosch, GP1 - 23/03/2006 - IPS Krack C
---
5 - `S-Hertogenbosch, GP1 - 23/03/2006 - IPS Krack C
---
01 - `S-Hertogenbosch, GPK├╝r4 - 23/03/2006 - Keltec Salinero
---
01 - `S-Hertogenbosch, GPK├╝r4 - 23/03/2006 - Keltec Salinero
---
05 - `S-Hertogenbosch, GP - 23/03/2006 - IPS Krack C
---
01 - `S-Hertogenbosch, GP - 23/03/2006 - Keltec Salinero
---
02 - `S-Hertogenbosch, GPSpecial - 23/03/2006 - IPS Krack C
---
01 - `S-Hertogenbosch, GPK├╝r - 23/03/2006 - Keltec Salinero
---
03 - Zwolle International Stallion Show, GPK├╝r - 15/03/2006 - IPS Krack C
---
04 - Zwolle International Stallion Show, GP - 15/03/2006 - Painted Black
---
01 - Zwolle International Stallion Show, GP - 15/03/2006 - IPS Krack C
---
3 - Zwolle International Stallion Show, GPK├╝r1 - 15/03/2006 - IPS Krack C
---
3 - Zwolle International Stallion Show, GPK├╝r1 - 15/03/2006 - IPS Krack C
---
01 - Zwolle International Stallion Show, GP3 - 15/03/2006 - IPS Krack C
---
01 - Zwolle International Stallion Show, GP3 - 15/03/2006 - IPS Krack C
---
4 - Zwolle International Stallion Show, GP3 - 15/03/2006 - Painted Black
---
4 - Zwolle International Stallion Show, GP3 - 15/03/2006 - Painted Black
---
01 - Mechelen, GPK├╝r2 - 26/12/2005 - Keltec Salinero
---
01 - Mechelen, GPK├╝r2 - 26/12/2005 - Keltec Salinero
---
01 - Mechelen, GPK├╝r - 26/12/2005 - Keltec Salinero
---
01 - Mechelen, GP - 26/12/2005 - Keltec Salinero
---
01 - Mechelen, GP1 - 26/12/2005 - Keltec Salinero
---
01 - Mechelen, GP1 - 26/12/2005 - Keltec Salinero
---
1 - Olympia International Horse Show, World Cup Dressage Qualifier - 14/12/2005 - Keltec Salinero
---
01 - Olympia International Horse Show, GP - 13/12/2005 - Keltec Salinero
---
01 - Olympia International Horse Show, GPK├╝r - 13/12/2005 - Keltec Salinero
---
01 - Olympia International Horse Show, GPK├╝r2 - 13/12/2005 - Keltec Salinero
---
01 - Olympia International Horse Show, GPK├╝r2 - 13/12/2005 - Keltec Salinero
---
01 - Olympia International Horse Show, GP1 - 13/12/2005 - Keltec Salinero
---
01 - Olympia International Horse Show, GP1 - 13/12/2005 - Keltec Salinero
---
01 - Maastricht, GP - 24/11/2005 - Keltec Salinero
---
01 - Maastricht, GPK├╝r - 24/11/2005 - Keltec Salinero
---
01 - Maastricht, GP1 - 24/11/2005 - Keltec Salinero
---
01 - Maastricht, GP1 - 24/11/2005 - Keltec Salinero
---
01 - Maastricht, GPK├╝r2 - 24/11/2005 - Keltec Salinero
---
01 - Maastricht, GPK├╝r2 - 24/11/2005 - Keltec Salinero
---
01 - Aachen, GP / CDIO3 - 23/08/2005 - Keltec Salinero
---
01 - Aachen, GP / CDIO3 - 23/08/2005 - Keltec Salinero
---
13 - Aachen, GPSpecial / CDIO9 - 23/08/2005 - Keltec Salinero
---
13 - Aachen, GPSpecial / CDIO9 - 23/08/2005 - Keltec Salinero
---
2 - Aachen, GPK├╝r / CDIO12 - 23/08/2005 - Keltec Salinero
---
2 - Aachen, GPK├╝r / CDIO12 - 23/08/2005 - Keltec Salinero
---
13 - Aachen, GPSpecial / CDIO - 23/08/2005 - Keltec Salinero
---
02 - Aachen, GPK├╝r / CDIO - 23/08/2005 - Keltec Salinero
---
01 - Aachen, GP / CDIO - 23/08/2005 - Keltec Salinero
---
01 - Hagen (GER), GPK├╝r - 26/07/2005 - Keltec Salinero
---
01 - Hagen (GER), GP - 26/07/2005 - Keltec Salinero
---
01 - Hagen (GER), GPSpecial - 26/07/2005 - Keltec Salinero
---
01 - Hagen (GER), GP1 - 26/07/2005 - Keltec Salinero
---
01 - Hagen (GER), GP1 - 26/07/2005 - Keltec Salinero
---
01 - Hagen (GER), GPSpecial2 - 26/07/2005 - Keltec Salinero
---
01 - Hagen (GER), GPSpecial2 - 26/07/2005 - Keltec Salinero
---
01 - Hagen (GER), GPK├╝r3 - 26/07/2005 - Keltec Salinero
---
01 - Hagen (GER), GPK├╝r3 - 26/07/2005 - Keltec Salinero
---
01 - Gelderland, GP - 14/07/2005 - Keltec Salinero
---
01 - Gelderland, GPSpecial - 14/07/2005 - Keltec Salinero
---
01 - CDI 3* Gelderland (NED), GP1 - 14/07/2005 - Keltec Salinero
---
01 - CDI 3* Gelderland (NED), GP1 - 14/07/2005 - Keltec Salinero
---
01 - CDI 3* Gelderland (NED), GPSpecial2 - 14/07/2005 - Keltec Salinero
---
01 - CDI 3* Gelderland (NED), GPSpecial2 - 14/07/2005 - Keltec Salinero
---
01 - CDI-W Final Las Vegas (USA), GPK├╝r2 - 21/04/2005 - Keltec Salinero
---
01 - CDI-W Final Las Vegas (USA), GPK├╝r2 - 21/04/2005 - Keltec Salinero
---
2 - CDI-W Final Las Vegas (USA), GP1 - 21/04/2005 - Keltec Salinero
---
2 - CDI-W Final Las Vegas (USA), GP1 - 21/04/2005 - Keltec Salinero
---
02 - Final Las Vegas (USA), GP - 21/04/2005 - Keltec Salinero
---
01 - Final Las Vegas (USA), GPK├╝r - 21/04/2005 - Keltec Salinero
---
01 - D├╝sseldorf, GPK├╝r - 31/03/2005 - Keltec Salinero
---
01 - D├╝sseldorf, GP - 31/03/2005 - Keltec Salinero
---
01 - D├╝sseldorf, GP10 - 31/03/2005 - Keltec Salinero
---
01 - D├╝sseldorf, GP10 - 31/03/2005 - Keltec Salinero
---
01 - D├╝sseldorf, GPK├╝r11 - 31/03/2005 - Keltec Salinero
---
01 - D├╝sseldorf, GPK├╝r11 - 31/03/2005 - Keltec Salinero
---
01 - `S-Hertogenbosch, GP2 - 17/03/2005 - Keltec Salinero
---
01 - `S-Hertogenbosch, GP2 - 17/03/2005 - Keltec Salinero
---
01 - `S-Hertogenbosch, GP1 - 17/03/2005 - IPS Krack C
---
01 - `S-Hertogenbosch, GP1 - 17/03/2005 - IPS Krack C
---
01 - `S-Hertogenbosch, GPK├╝r - 17/03/2005 - Keltec Salinero
---
01 - `S-Hertogenbosch, GPSpecial - 17/03/2005 - IPS Krack C
---
01 - `S-Hertogenbosch, GP - 17/03/2005 - IPS Krack C
---
01 - `S-Hertogenbosch, GP - 17/03/2005 - Keltec Salinero
---
01 - `S-Hertogenbosch, GPSpecial3 - 17/03/2005 - IPS Krack C
---
01 - `S-Hertogenbosch, GPK├╝r4 - 17/03/2005 - Keltec Salinero
---
01 - `S-Hertogenbosch, GPK├╝r4 - 17/03/2005 - Keltec Salinero
---
01 - `S-Hertogenbosch, GPSpecial3 - 17/03/2005 - IPS Krack C
---
01 - Zwolle International Stallion Show, GP - 02/03/2005 - IPS Krack C
---
01 - Zwolle International Stallion Show, GPK├╝r - 02/03/2005 - IPS Krack C
---
01 - Zwolle International Stallion Show, GP4 - 02/03/2005 - IPS Krack C
---
01 - Zwolle International Stallion Show, GP4 - 02/03/2005 - IPS Krack C
---
01 - Zwolle International Stallion Show, GPK├╝r11 - 02/03/2005 - IPS Krack C
---
01 - Zwolle International Stallion Show, GPK├╝r11 - 02/03/2005 - IPS Krack C
---
01 - Zwolle International Stallion Show, GPK├╝r11 - 03/02/2005 - IPS Krack C
---
01 - Zwolle International Stallion Show, GPK├╝r11 - 03/02/2005 - IPS Krack C
---
01 - Zwolle International Stallion Show, GP4 - 03/02/2005 - IPS Krack C
---
01 - Zwolle International Stallion Show, GP4 - 03/02/2005 - IPS Krack C
---
01 - Athens, GPSpecial2 - 20/08/2004 - Keltec Salinero
---
01 - Athens, GPSpecial2 - 20/08/2004 - Keltec Salinero
---
01 - Athens, GPK├╝r3 - 20/08/2004 - Keltec Salinero
---
01 - Athens, GPK├╝r3 - 20/08/2004 - Keltec Salinero
---
3 - Athens, GP1 - 20/08/2004 - Keltec Salinero
---
3 - Athens, GP1 - 20/08/2004 - Keltec Salinero
---
01 - Athens, GPSpecial - 20/08/2004 - Keltec Salinero
---
01 - Athens, GPK├╝r - 20/08/2004 - Keltec Salinero
---
03 - Athens, GP - 20/08/2004 - Keltec Salinero
---
6 - CDI3* Lingen (GER), GP5 - 05/08/2004 - IPS Krack C
---
6 - CDI3* Lingen (GER), GP5 - 05/08/2004 - IPS Krack C
---
3 - CDI3* Lingen (GER), GPK├╝r6 - 05/08/2004 - IPS Krack C
---
3 - CDI3* Lingen (GER), GPK├╝r6 - 05/08/2004 - IPS Krack C
---
03 - CDI3* Lingen (GER), GPK├╝r - 05/08/2004 - IPS Krack C
---
06 - CDI3* Lingen (GER), GP - 05/08/2004 - IPS Krack C
---
01 - Aachen, GPK├╝r - 13/07/2004 - Keltec Salinero
---
01 - Aachen, GPK├╝r - 13/07/2004 - IPS Krack C
---
01 - Aachen, GPSpecial - 13/07/2004 - Keltec Salinero
---
5 - Aachen, GP2 - 13/07/2004 - IPS Krack C
---
5 - Aachen, GP2 - 13/07/2004 - IPS Krack C
---
01 - Aachen, GPSpecial9 - 13/07/2004 - Keltec Salinero
---
01 - Aachen, GPSpecial9 - 13/07/2004 - Keltec Salinero
---
2 - Aachen, GP3 - 13/07/2004 - Keltec Salinero
---
05 - Aachen, GP - 13/07/2004 - IPS Krack C
---
02 - Aachen, GP - 13/07/2004 - Keltec Salinero
---
2 - Aachen, GP3 - 13/07/2004 - Keltec Salinero
---
01 - Aachen, GPK├╝r12 - 13/07/2004 - Keltec Salinero
---
01 - Aachen, GPK├╝r12 - 13/07/2004 - Keltec Salinero
---
01 - Aachen, GPK├╝r8 - 13/07/2004 - IPS Krack C
---
01 - Aachen, GPK├╝r8 - 13/07/2004 - IPS Krack C
---
01 - Wiesbaden, GP - 29/05/2004 - IPS Krack C
---
02 - Wiesbaden, GPSpecial - 29/05/2004 - IPS Krack C
---
01 - Wiesbaden, GP13 - 29/05/2004 - IPS Krack C
---
01 - Wiesbaden, GP13 - 29/05/2004 - IPS Krack C
---
2 - Wiesbaden, GPSpecial15 - 29/05/2004 - IPS Krack C
---
2 - Wiesbaden, GPSpecial15 - 29/05/2004 - IPS Krack C
---
01 - Norten-Hardenberg, GP - 13/05/2004 - IPS Krack C
---
02 - Norten-Hardenberg, GPK├╝r - 13/05/2004 - IPS Krack C
---
01 - Norten-Hardenberg, GP4 - 13/05/2004 - IPS Krack C
---
01 - Norten-Hardenberg, GP4 - 13/05/2004 - IPS Krack C
---
2 - Norten-Hardenberg, GPK├╝r5 - 13/05/2004 - IPS Krack C
---
2 - Norten-Hardenberg, GPK├╝r5 - 13/05/2004 - IPS Krack C
---
6 - CDI3* Lingen (GER), GP5 - 08/05/2004 - IPS Krack C
---
3 - CDI3* Lingen (GER), GPK├╝r6 - 08/05/2004 - IPS Krack C
---
01 - Final D├╝sseldorf (GER), GP - 01/04/2004 - Keltec Salinero
---
01 - Final D├╝sseldorf (GER), GPK├╝r - 01/04/2004 - Keltec Salinero
---
01 - D├╝sseldorf, GP15 - 01/04/2004 - Keltec Salinero
---
01 - D├╝sseldorf, GP15 - 01/04/2004 - Keltec Salinero
---
01 - D├╝sseldorf, GPK├╝r17 - 01/04/2004 - Keltec Salinero
---
01 - D├╝sseldorf, GPK├╝r17 - 01/04/2004 - Keltec Salinero
---
01 - `S-Hertogenbosch, GPK├╝r4 - 28/03/2004 - Keltec Salinero
---
01 - `S-Hertogenbosch, GPK├╝r4 - 28/03/2004 - Keltec Salinero
---
01 - `S-Hertogenbosch, GP - 28/03/2004 - Keltec Salinero
---
01 - `S-Hertogenbosch, GPK├╝r - 28/03/2004 - Keltec Salinero
---
01 - `S-Hertogenbosch, GP2 - 28/03/2004 - Keltec Salinero
---
01 - `S-Hertogenbosch, GP2 - 28/03/2004 - Keltec Salinero
---
01 - Amsterdam, GPK├╝r3 - 29/01/2004 - Keltec Salinero
---
01 - Amsterdam, GPK├╝r3 - 29/01/2004 - Keltec Salinero
---
01 - Amsterdam, GPK├╝r3 - 29/01/2004 - Keltec Salinero
---
01 - Amsterdam, GP1 - 29/01/2004 - Keltec Salinero
---
01 - Amsterdam, GP1 - 29/01/2004 - Keltec Salinero
---
01 - Amsterdam, GPK├╝r - 29/01/2004 - Keltec Salinero
---
01 - Amsterdam, GP - 29/01/2004 - Keltec Salinero
---
01 - D├╝sseldorf, GPK├╝r17 - 04/01/2004 - Keltec Salinero
---
01 - D├╝sseldorf, GPK├╝r17 - 04/01/2004 - Keltec Salinero
---
01 - D├╝sseldorf, GP15 - 04/01/2004 - Keltec Salinero
---
01 - D├╝sseldorf, GP15 - 04/01/2004 - Keltec Salinero
---
á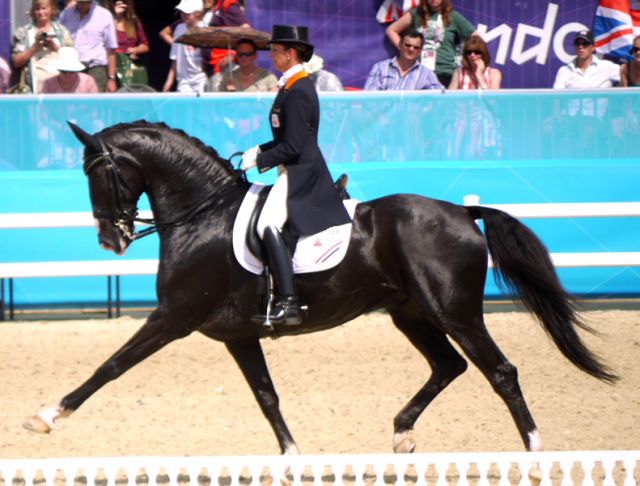 áá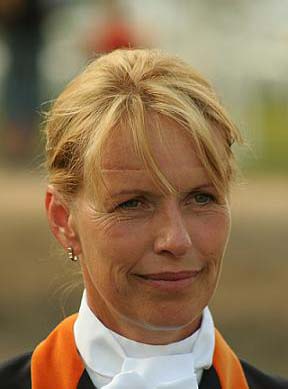 áá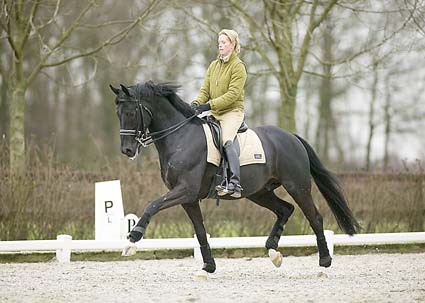 áá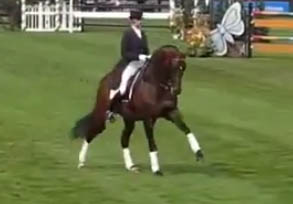 áá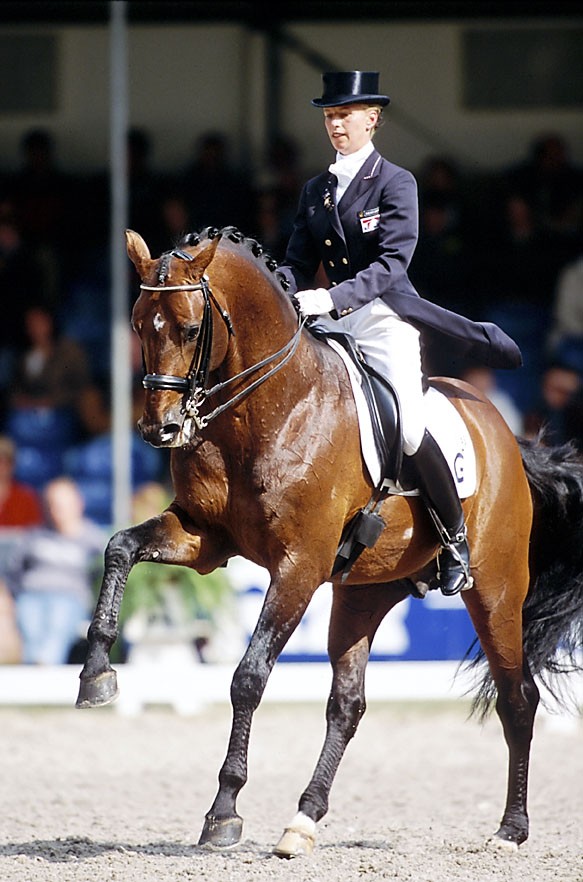 áá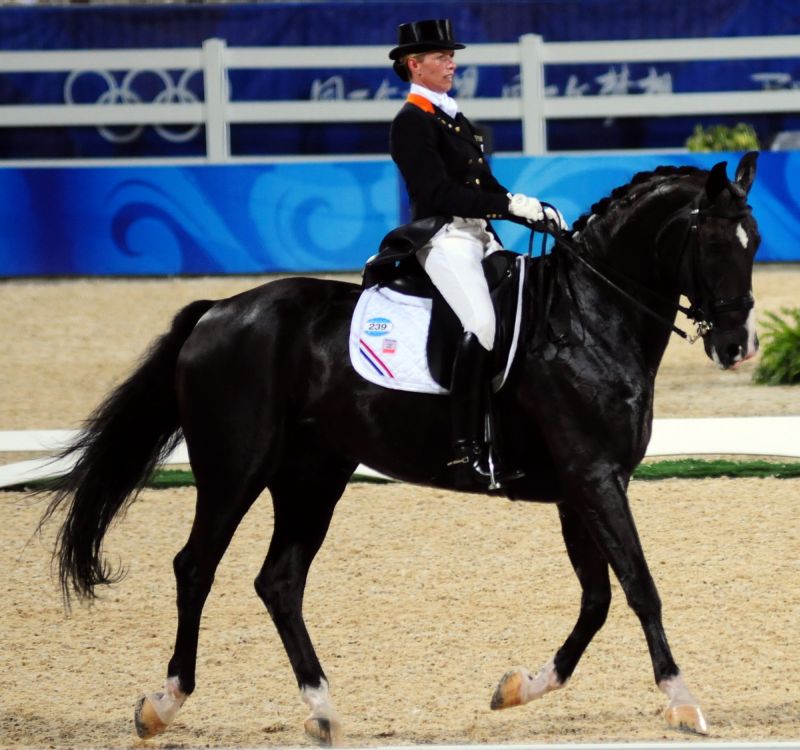 á