Aldham Mill Equestrian - Yorkshire Dressage
Aldham Mill Equestrian is the home of the Smeaton family, Diane, Michael and their son Joshua.
Welcome to Yorkshire Dressage, formerly Aldham Mill Equestrian.
Aldham Mill Equestrian once was a working farm and at the age of seventeen Diane began operating as a riding school. In 1996 the riding school closed to make way for more stabling and a livery service became available. Aldham Mill Equestrian is home to a range of competition horses that are stabled in the full and training livery complex and the newly built DIY complex is home to a further twenty horses ranging from the happy hacker to the serious competitor.
Aldham Mill Equestrian has something to offer everyone and every horse!
At Yorkshire Dressage we pride ourselves on the high standards and level of care that we show towards you and your horse.
Packages are tailor made to meet the needs of you and your equine partner. Whatever your needs we will endeavour to satisfy them.
We arrange a regular suite of dressage, freestyle to music and dressage clinics.
At Aldham Mill we tailor design livery packages that suit you and your horse whether it be DIY, Full or Part Livery or Training Livery. The excellent range of facilities and services we have allow us to offer our unique equine rehabilitiation programme, ideal for the injured or returning to work horse.
NEWLY INSTALLED - EQUINE SPA FOR HYDROTHERAPY TREATMENTS - SEE REHABILITATION WEBSITE
Our facilities include:
24 hour supervision
Large indoor school surfaced with Gel Track
2 large outdoor, all-weather surfaced, schools with full set of show jumps
Excellent turnout
Direct hacking onto the Trans Pennine Trail
Equissage - horse massage therapy system
On-site dressage and jumping trainer
Equine Water Treadmill
Equine Spa Hydrotherapy unit
Solarium
Large, newly built and well ventilated stable blocks
Easy access to transport networks.
Tel: 07801 272999
Email: diane.smeaton@btconnect.com
Diane & Michael Smeaton
Yorkshire Dressage
Aldham Mill Farm
Barnsley Road
Wombwell
S73 8EG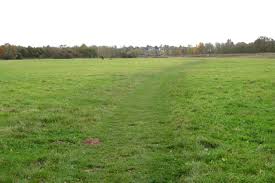 Mohammad Fayez Ali Khattab - Jordan …
Read More