A rare Red Frisian named Iron Man
| | | |
| --- | --- | --- |
| | | A rare Red Frisian named Iron Man |
🌹D. Ironman of RF :- 2009 chestnut Friesian stallion, Inbreeding Coefficiency 2.93%

Sire: Pegasus(Laes278 x Leffert306), Dam: Tina fan koldyk(Atse342 x Diedert288), 15.2hands, KFPS, FPZV and FHH papers.

Ironman is both undersaddle and in harness has a great temperament that he passes along to his offspring. There are only 12 chestnut Friesians left world wide and declining , Ironman is for your consideration for 2021 . Cooled and frozen available!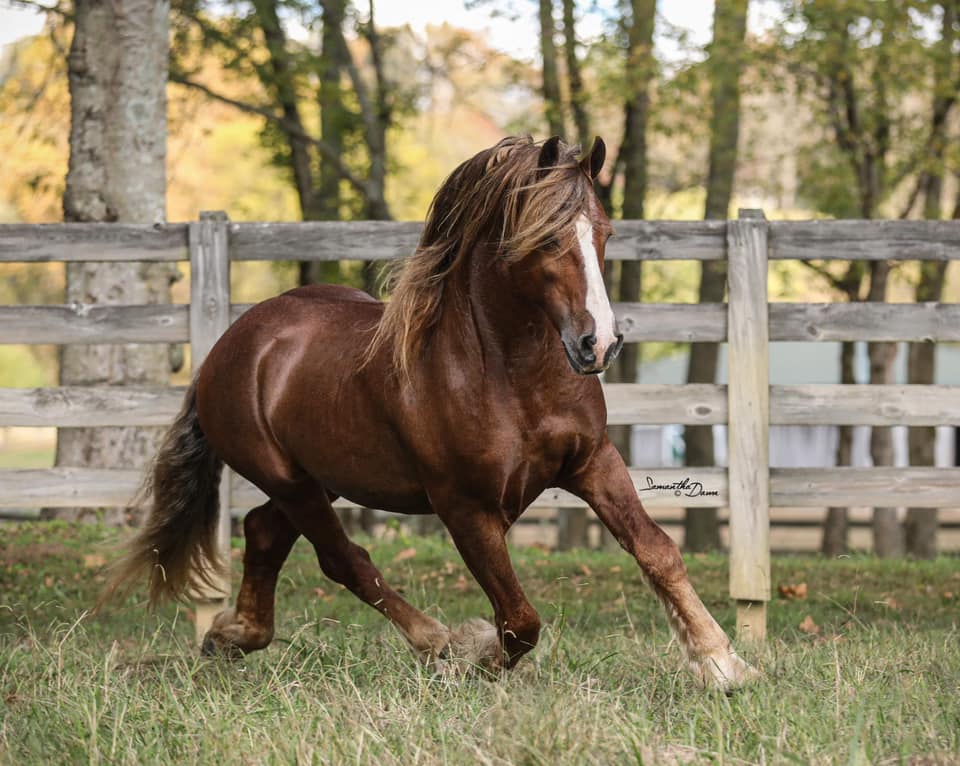 - Owned by Laura Beddingfield @ Beddingfield Farms Friesians in Lynnville, TN, laurabeddingfield@icloud.com

Show results/Shown by Griffin Sport Horses Llc. 2011
Top Five - Friesian Colts - 2 Yrs. Old - Ironman of RF - Ronni Hufnagel
World Champion - Friesian Baroque Colts 2 & Under - Ironman of RF - Ronni Hufnagel

2012
Region 5 Reserve Champion - Western Dressage
4th Place - Region 5 - In Hand Stallions
3rd Place - Region 5 - Hunter Pleasure
1st Place - Opportunity Stallions

- In 1918, Black became the only coat color accepted into the KFPS Studbook. Before this rule was put in place, Friesians were Black, Bay or brown, Chestnut, Grey or Roan, although the preference of black coats dates back to as early as 1849.

- The KFPS approved heterozygous black Friesian stallions were: Ijsbrand 238, Diedert 288, Laes 278, Jillis 301, Wicher 334, Atse 342 and Abe 346. All of these stallions were related to Freark 218. Freark 218ís chestnut factor was able to be traced back to 1920 due to chestnut foal(s) sired by President 123. All heterozygous black Friesians today are related to President 123.

- Between 1991 and 1998, 9 KFPS registered chestnut foals where born. With the rising concern, KFPS decided to change their breeding policy to limit more occurrences. In 1998, testing for the chestnut factor became apart of the Stallion approval process and no chestnut carriers were allowed to advance. This rule was later changed to: Stallions born before 2007 had to be negative. Chestnut factor Stallions born on or after 2007 are allowed to continue but carriership would be taken into consideration. In 2014, it was announced that newly approved stallionsí carriership would be publicized.

- As of 2020 there are 12 confirmed living Chestnut Friesians and more than 50 known heterozygous black Friesians world wide. Beddingfield Farms in Lynnville TN USA )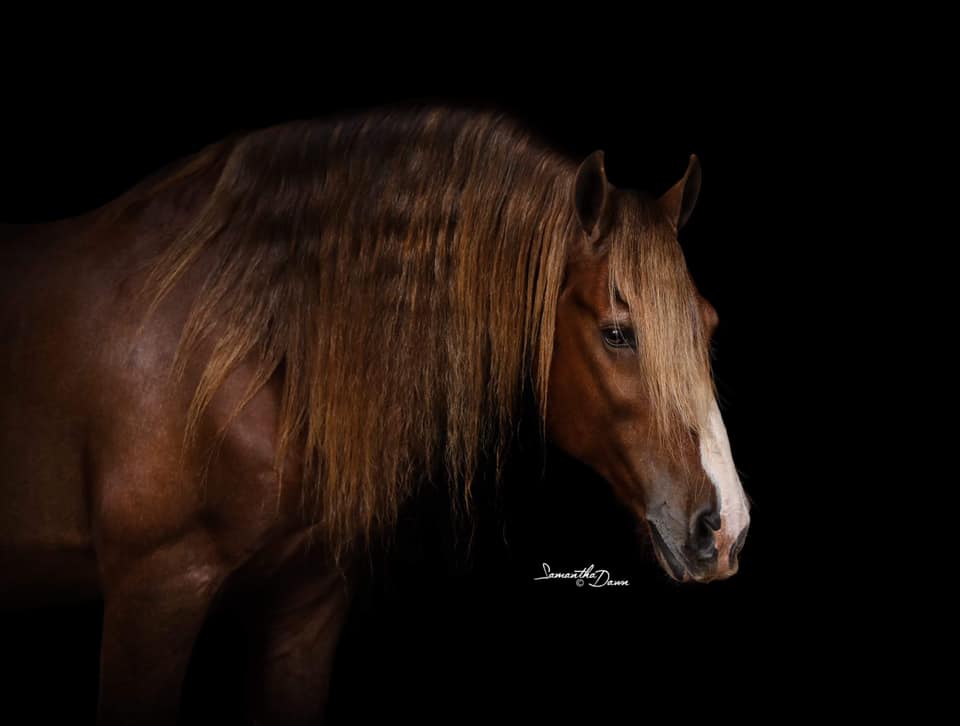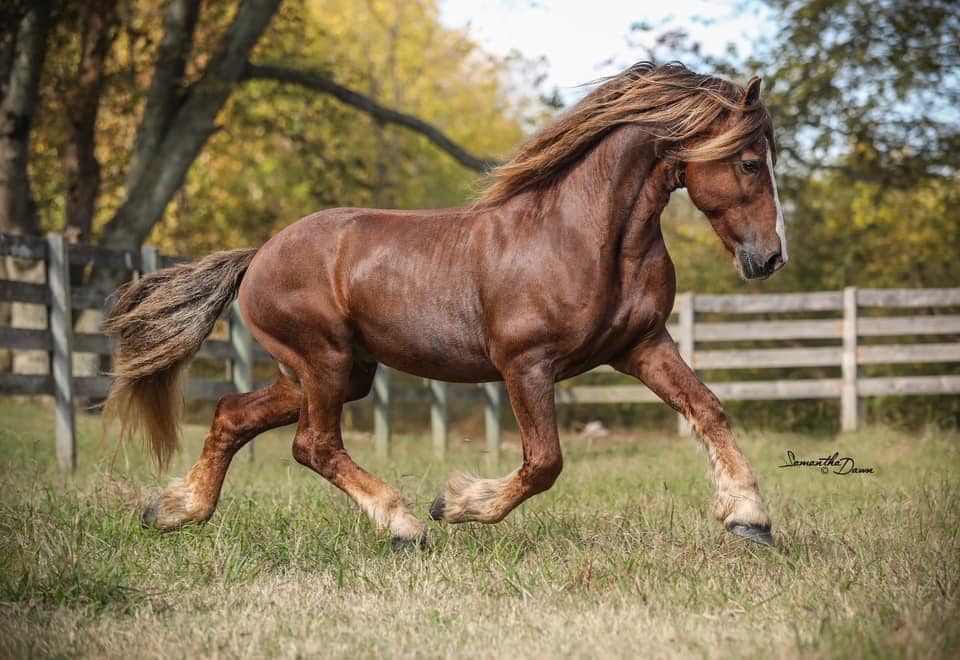 Dutch Draft Horse - Maarten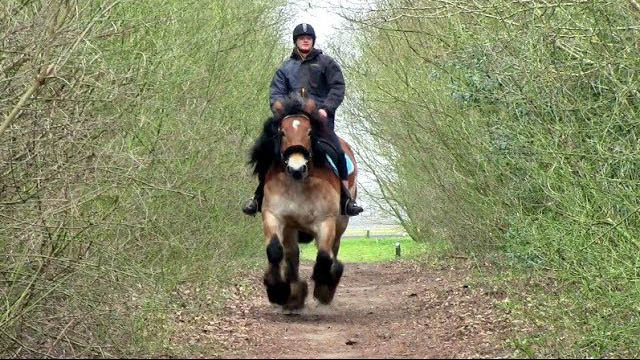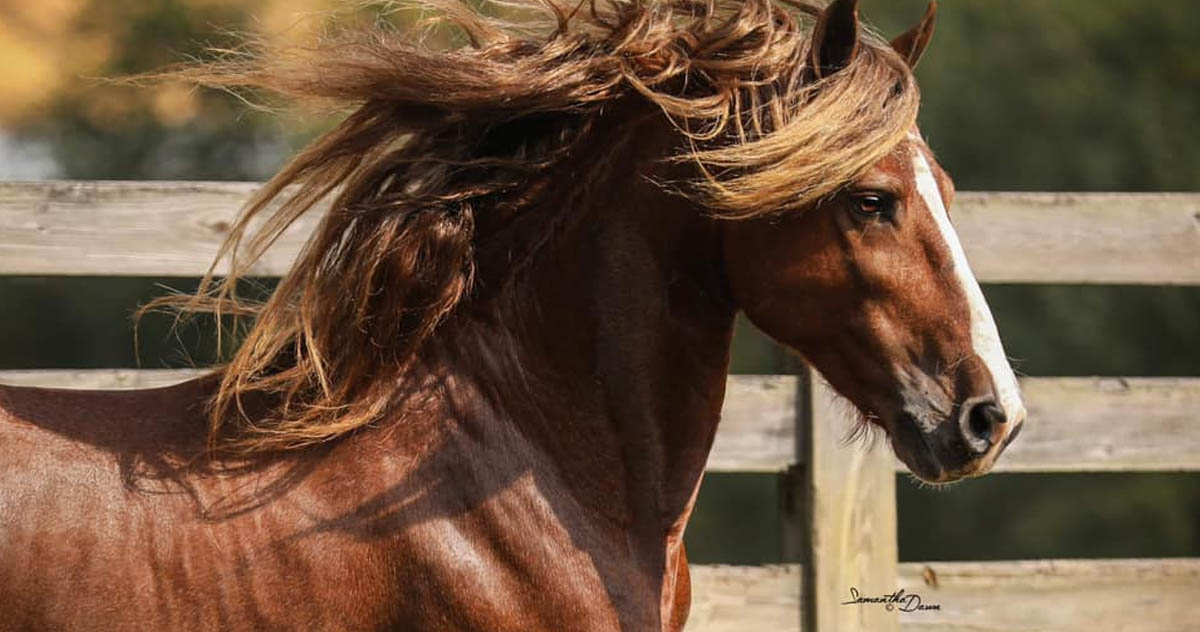 Watch video of the training undertaken by the Police horses of San Francisco / Find horse trainers and rider trainers, horse training help & advice…
Read More