Quarter Horses
Browse through our Quarter horse classifieds section, Quarter horses for sale, Quarter horse stallions, quarter horse mares and foals from breeders all around the world.
| | | |
| --- | --- | --- |
| | | Quarter Horses |
If you are a breeder of Quarter Horses, list them online on Stable Express and reach millions of potential horse lovers


Fleetwood Farms Quarter Horses
Raising versatile, quarter horses on a multi-generational ranch in Alberta, Canada. Pedigree, performance, pretty, conformation, disposition - and the ability to think first, are all characteristics we look for in horses. For more information on Fleetwood Farm Quarter Horses, please call +1 403-634-0042 or email ryan@fleetwoodfarms.com


Raedler Quarter Horse Breeders Stable
- German breeder of Quarter Horses, stallions at stud, foals and young horses for sale : Telephone +49 (0) 8862/911 436 8
> More Info <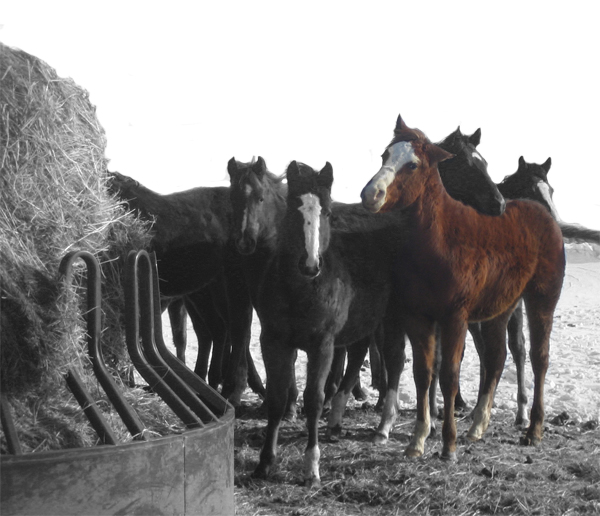 Doug Jacobs Quarter Horses
Home of quarter horse stallions Hocus Pocus Hotrod and Promote This Chip - Scotch Grove, Iowa Phone 319-480-4017
> More Info <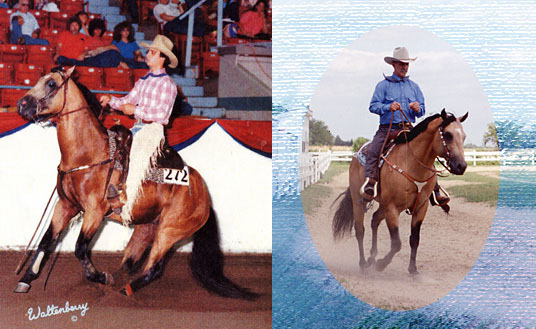 Devonshire Quarter Horses
Home of 1984 Double Registered AQHA and IBHA Stallion Okies Money Matters - 4916 Moss Mill Rd. Egg Harbor City, NJ 08215 (609) 965-7343
> More Info <
Swan Farm Akhal-Tekes - Dexter, Oregon
American breeder of the ancient Akhal-Teke breed, home of stallions at stud Ehyr Atlaz, Anduma, Anikit, Kiergen and Adamek, both shown successfully in competition and registered with the Akhal-Teke breeding association. Akhal Teke also have a selection of home bred Akhal Teke young horses for sale with the finest bloodlines, for more information please call
(541) 514-4766
, or email
swanfarmdexter@gmail.com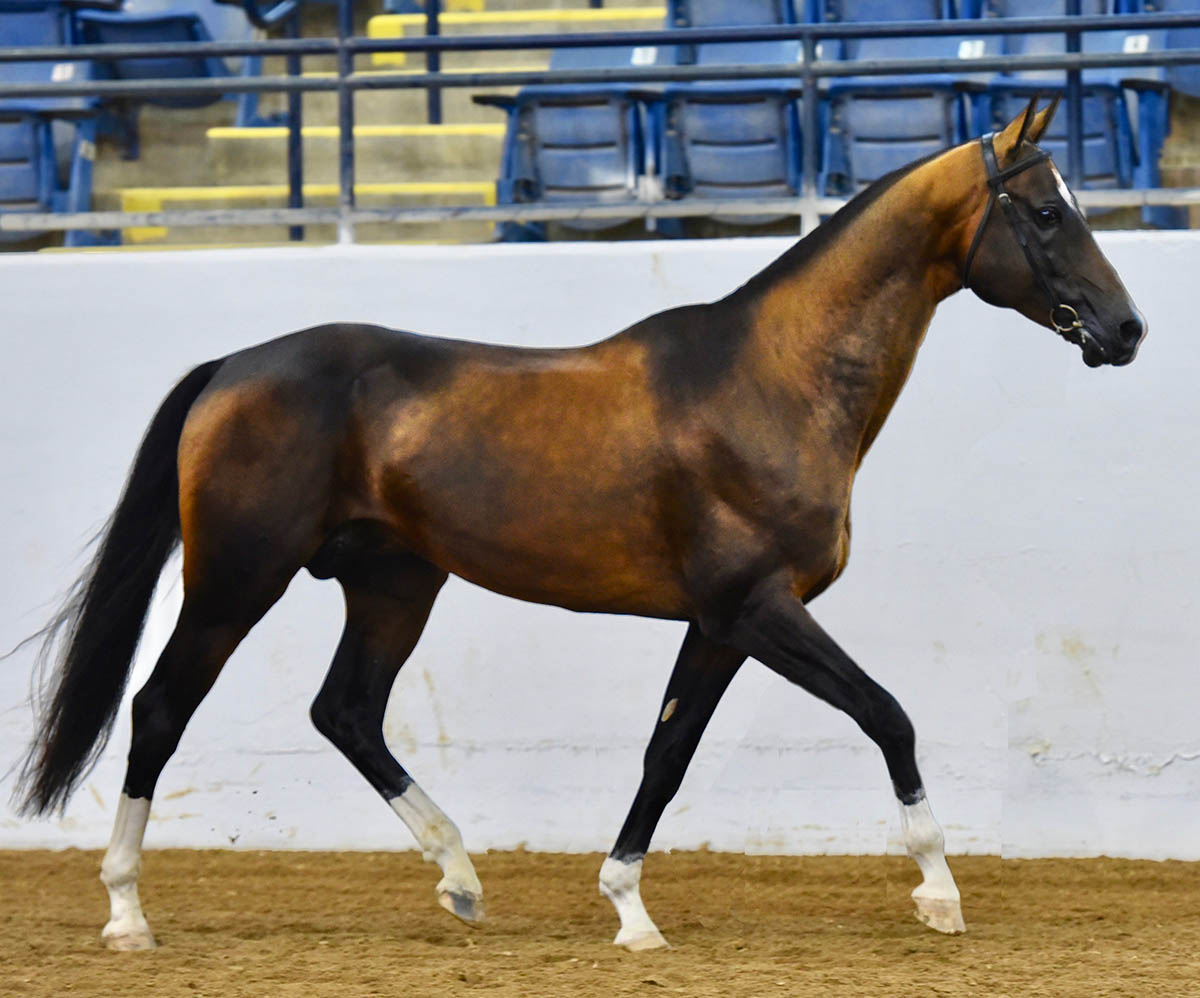 Devonshire Quarter Horses and Equine Therapy
Okies Money Matters - Quarter Horse Stallion
Okies Money Matters, 1984 buckskin stallion, is best known for his lamb-like disposition and his heart and drive for competition. He is out of Sabina, a daughter to Doc`s Benito Bar and a granddaughter to Joe Cody, who is registered in the NRHA Hall of Fame. Okie`s sire, Okie Leo Money, is a full brother to Leonard Milligan, an AQHA superhorse and world champion working cow horse.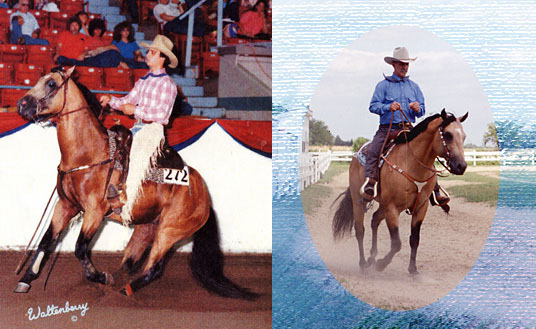 Okie made his reining debut as a three year old in Oklahoma City at the 1987 NRHA Futurity. With Steve Verboczki, Jr. riding and more than 350 entries competing for over $500,000 in prize money, Okie placed 3rd in the Non Pro Division. Through 1988, Okie came in with a top 8 finish in both the NRHA Superstakes, and in the $5000 added Non Pro Championship at the NRHA Derby. In 1990, having won the NJQHA Futurity Division in reining, Okie went on to win the NJQHA year end Reining Horse Championship, and did so again in 1991. Okie has earned his AQHA ROM in reining and is an NRHA honor role stallion in the Sire & Dam Program.
Stephen Verboczki Sr. Certified E.S.M.T. Gail Verboczki / 4916 Moss Mill Rd. Egg Harbor City, NJ 08215 (609) 965-7343
Doug Jacobs Quarter Horses
Doug Jacobs Quarter Horses, located in Scotch Grove, Iowa, is the home of champion-producing stallions, Hocus Pocus Hotrod and Promote This Chip. Doug and son Mark Jacobs currently own and run a 70-head quarter horse operation.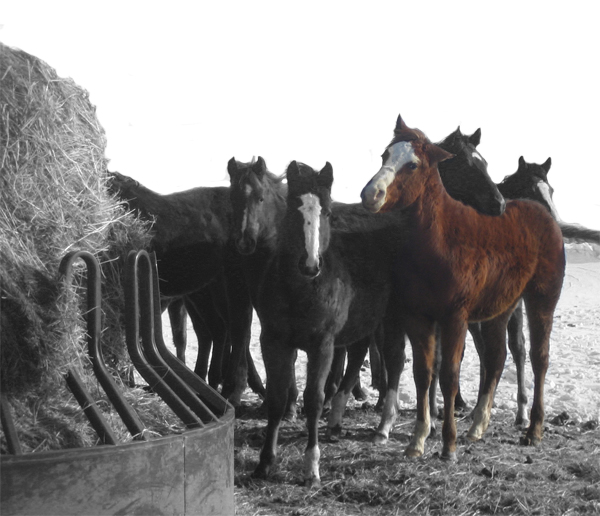 Doug Jacobs Quarter Horses was started in 1970. During his travels to the Cheyenne Rodeo and Calgary Stampeded, Doug grew to admire the unique qualities of quarter horses in reining, calf roping, and as all-around rodeo horses. In his 40 years of raising and training quarter horses, Doug takes pride in the breeding stock he has developed. Currently he has 13 brood mares and two stallions.
Our goal at Doug Jacobs Quarter Horses is to breed and show top-quality quarter horses that will provide our clients and friends the opportunity to reach their dreams.
Doug Jacobs Quarter Horses Scotch Grove, Iowa Phone 319-480-4017
Raedler Quarter Horse Breeders Stable
If you are looking for an idyllic piece of earth, far away from the hustle and bustle of everyday life, you have come to the right place. Whether you want to enjoy nature in all its wonderful colors and shapes alone, with your four-legged friend, or are looking for adventure with your whole family, the Rädler holiday and riding center offers lush green pastures and impressive mountain landscapes thanks to its ideal and beautiful location.

If there are horse dreams, then the Rädler holiday and riding center would be one of those dreams. The lush pastures, the nearby mountains and the loving care mean pure freedom of horses. The Rädler riding stable leaves no dreams unfulfilled. Nature and species-appropriate horse keeping gives this lively concept a name: Rädler riding stable.
Who does not want to go for a carefree ride, knowing full well that their horse enjoys species-appropriate and loving care and training in both summer and winter.
With almost 40 years of active horse practice, Sabine Rädler and her daughter Bianca Rädler, as a trained horse manager, have achieved many tournament successes in various classes of western riding. Both are supported by Manuela and Tatjana Rädler.
Whether recreational or tournament riders, western or English riders, team leaders or just horse lovers - everyone is welcome at the Rädlerhof!
Of course, we cannot keep all of the horses we have bred and trained and, with all our love and passion for our horses, we of course also have to think economically. Even if the sale always means a painful separation, we know that the buyers can enjoy equally beautiful successes with our horses, at tournaments or as satisfied leisure riders.
This makes us proud and confirms our guiding principle of only selling healthy and well-trained horses that will give their new owners a lot of joy for a long time.
Rods Investment Assets AQHA Gelding 2011 - affectionately called Goofy, a mega-mover with the correct foundation and the best conformation, well educated and well-behaved in handling.
He promises to be a top all-rounder - he definitely has the charisma, the charm, the gears and the assets!
Sire: My Rods Chipped - Radical Rodder- Hotrodders Jet set- Chips Chocolate Chip
Dam: A Final Version-Good Version-Zippos Mr Good Bar- Investment Assets
OUTDASHEM DEVON
- Sire: Hesa ​​Tiny Paycheck / Dam: Cody Dash True - As a yearling, Devon was successfully shown in Trail in Hand and Holder. Devon has mastered the basic training and has been with me in the riding lessons since he was three years old. It is ridden by beginners to advanced riders but also by 8 year old children. He has experience in the field and is about 158cm tall, therefore also suitable for tall riders.
ZIPPOS SKIPS REVOLUTION
- Sire: Radical Revolution / Dam: Clues Honey Skip
Zippo was ridden in in January and has been trained 3-4 times a week by me (Bianca Raedler). In between he is also ridden by advanced riders. He is very talented, willing to work and docile under the saddle.
As a foal, he got a score of 8.0. He has successes in - SPB Halter Gelding all ages 3 year old
Zippo is particularly suitable for amateurs and youth riders as well as for advanced recreational riders.
Geisenmoos 14, 86983 Lechbruck am See : Telephone +49 (0) 8862/911 436 8 : info@breederstable-raedler.com
Cobble Hill Quarter Horses
is a small scale breeding operation located in the heart of Cobble Hill on Vancouver Island, British Columbia. Our goal is to raise and breed quality horses with superb bloodlines that can excel in any discipline. We stand our own stallions to a limited number of outside mares every year.
Cobble Hill Quarter Horses, Tim & Penny McFarlane, 3326 Cobble Hill Road, Cobble Hill, BC. V0R 1L0
High On A Dream - 1995 ~ 16HH ~ BLACK APPENDIX American Quarter Horse Stallion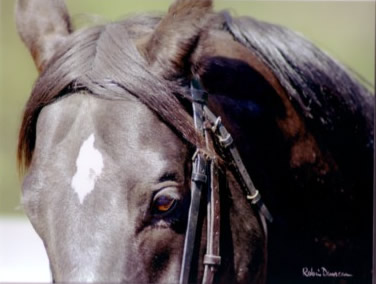 High On A Dream`s pedigree is full of World Champions and World Champion producers that have proven themselves in several diciplines. They have become successful Barrel Racers, Race Horses, Cutters, AQHA show horses and Hunter/Jumpers.
According to the International Museum of the horse only the following eight stallions make the list of Outstanding Quarter Horses....Wimpy, King, Leo, Doc Bar, Go Man Go, Easy Jet, Dash For Cash and Refrigerator. Two of these spectacular horses appear on High On A Dream`s face papers (and that`s just on the Quarter Horse side of his pedigree). Who`s Bad, High On A Dream`s sire is an AAA Stakes Winner with a Speed index of 103. He is a track record holder of 440 yards. In 1999 he won the Alberta QH Racing and Northwest QH Racing "Sire of the Year". He is the sire of multiple stakes winners as well as ROM Racing and Performance horses and is fast becoming a leading sire of Barrel Futurity Finalists in Canada and the USA, as well as proven performance horses.
Bastogne is by the exceptional sire of sport horse producers - Sir Ivor. Sir Ivor is also the sire of Family Ties who produced Anne Kursinski`s Olympic show jumper, Eros. And Matthew Ryan`s international event horse Bonza Puzzle. In the 2000 edition of the Annuaire du Cheval de Sport et d`Elevage Sir Ivor is listed as the stallion with the most success of Thoroughbred stallions - eleven sons of Sir Ivor are listed in the WBFSH Guide among the sires of international show jumper winners.
Dash For Cash is the all-time leading sire of Quarter Horse race horses, with respect to earnings. His get have earned in excess of $37 million on the track, one AQHA Supreme Championship, 880 Registers of Merit, 39 World Championships and 135 Stakes Winners. He is also the sire of "Miss N Cash", the 14th leading sire of Cutting Horses in 1997.
Go Man Go was a champion. Three times he was named World Champion racing American Quarter Horse, including the first 2 year old to ever claim that honour. He earned multiple divisional titles, set three track records and a world record, equaled a world record and became one of the greatest sires in American Quarter Horse racing history.
Whether you are breeding for speed, jumping ability, talent on the flat or simply a good looking pleasure mount with an excellent disposition High On A Dream is the right choice. Special consideration given to proven AQHA and APHA mares. Multiple mare discounts are also available.
Quarter Horse vs Thoroughbred
Quarter horses are a popular American horse breed known for strength, speed and stamina. Below you can watch a race between a Quarter horse and a thoroughbred race horses, which one wins? Information on quarter horses all around the world, quarter horses for sale and quarter horses for sale
Quarter Horse stallion Kellys Blue King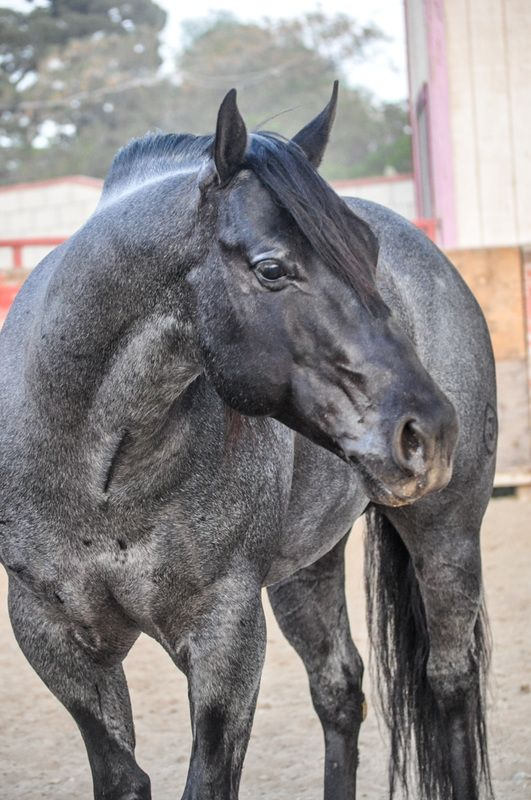 Casper Wimpys Dunit - 2017 Champion PCRS Open Futurity. Perlino Quarter Horse Stallion. Guaranteed Colour Producer. Wimpys Lil Starlight (imp) x Dunit Smokin.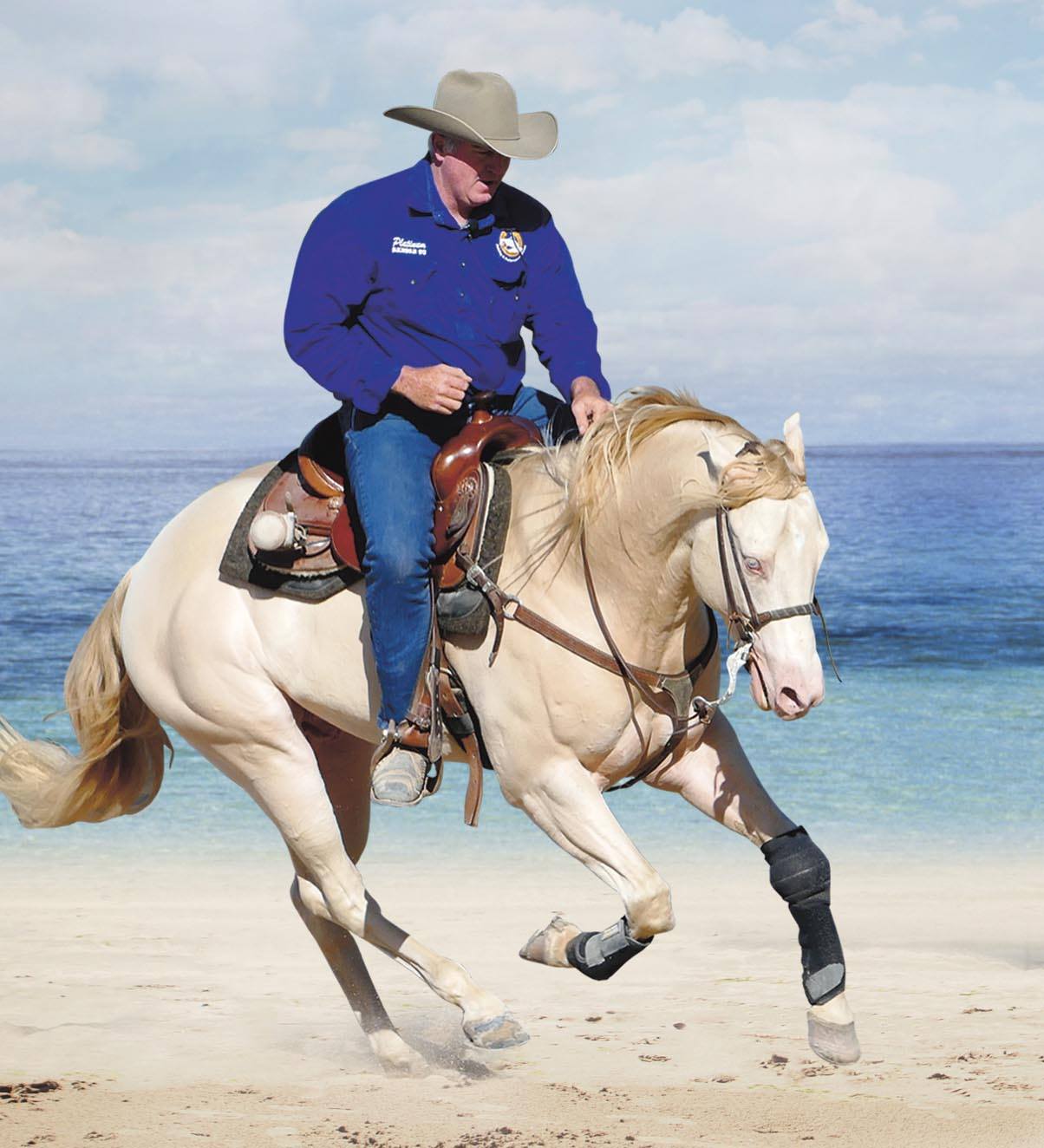 Redtail Ranch Performance Horses - Quarter Horse Foal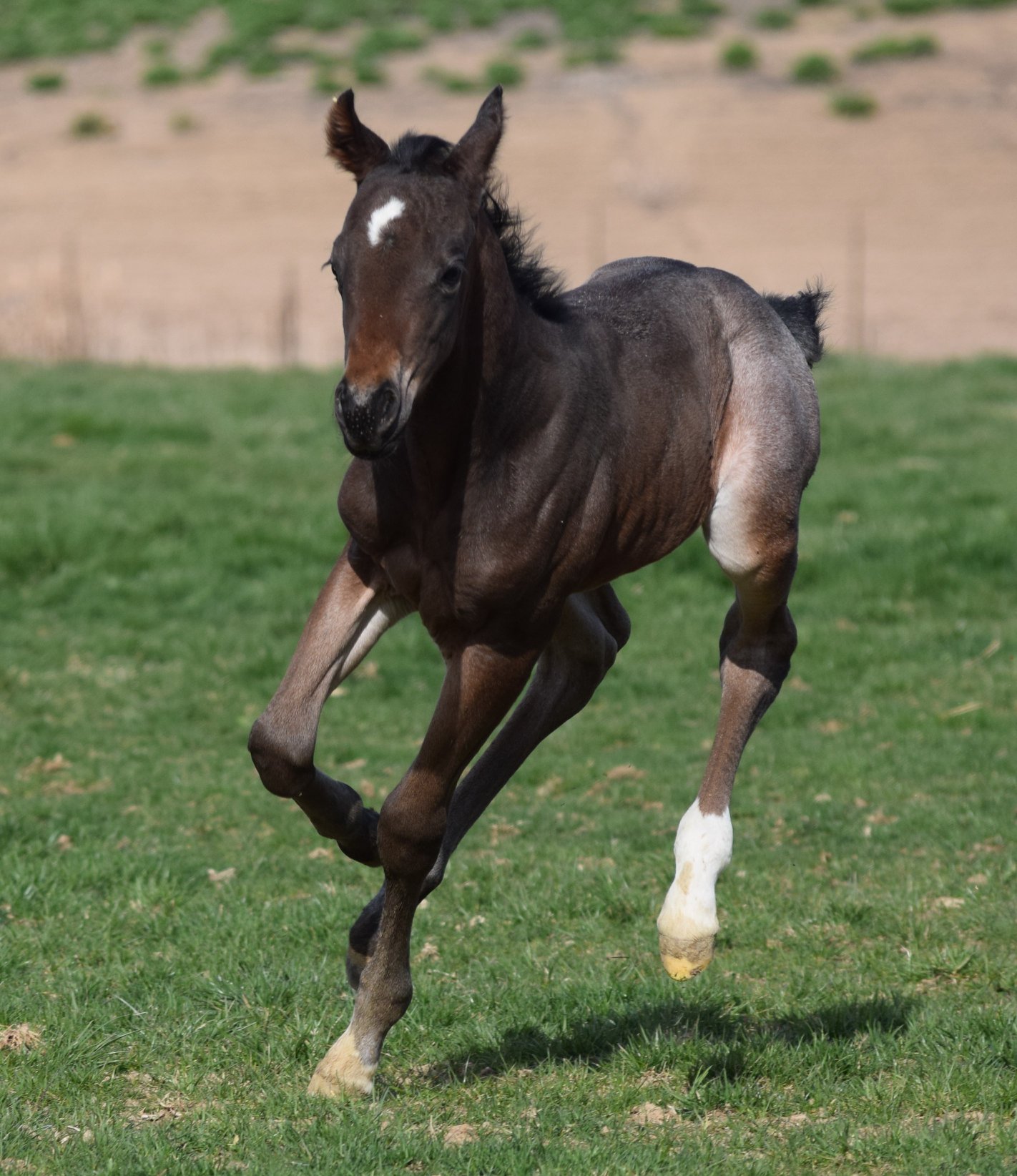 Smart Chic Olena - the 1985 stallion who has offspring earnings topping $10 million in the reining, reined cow horse and cutting arenas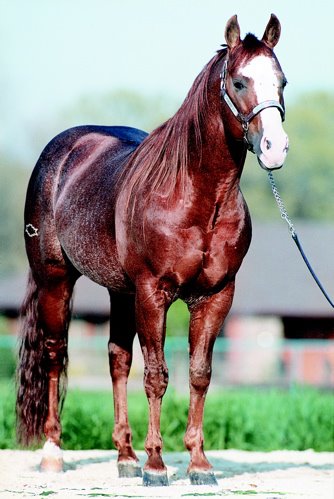 Quarter horse foal sired by King Ranch owned Stallion The Boon out of Smoke My Boots.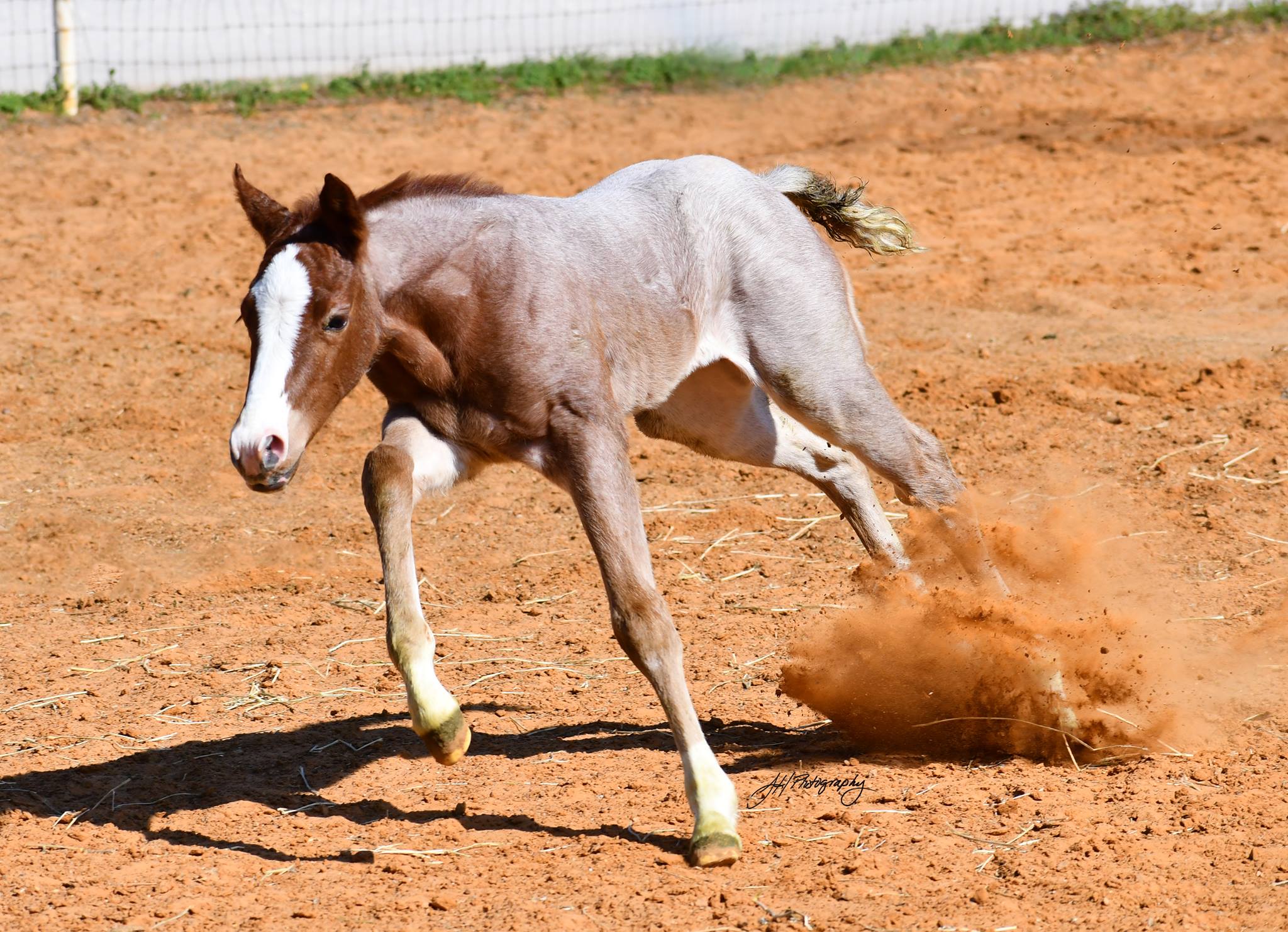 Pictured is Orren Mixer`s well-known painting of Leo The Great that was on the cover of the September 1951 Western Horseman.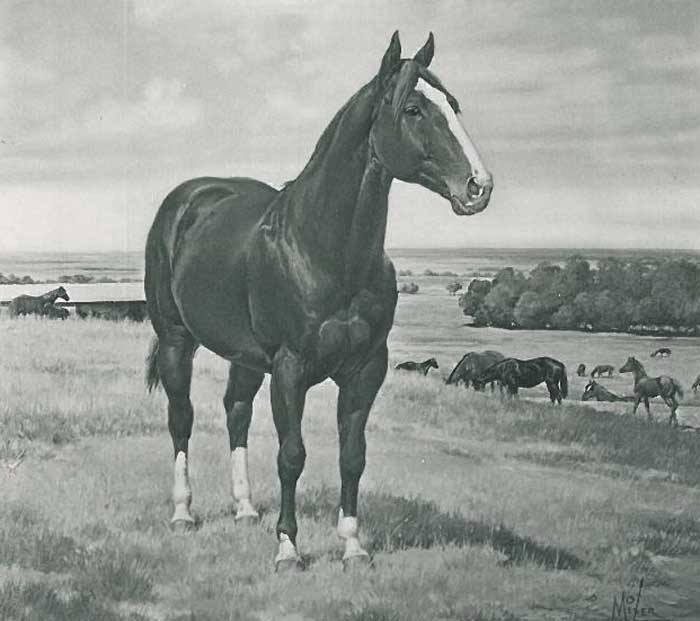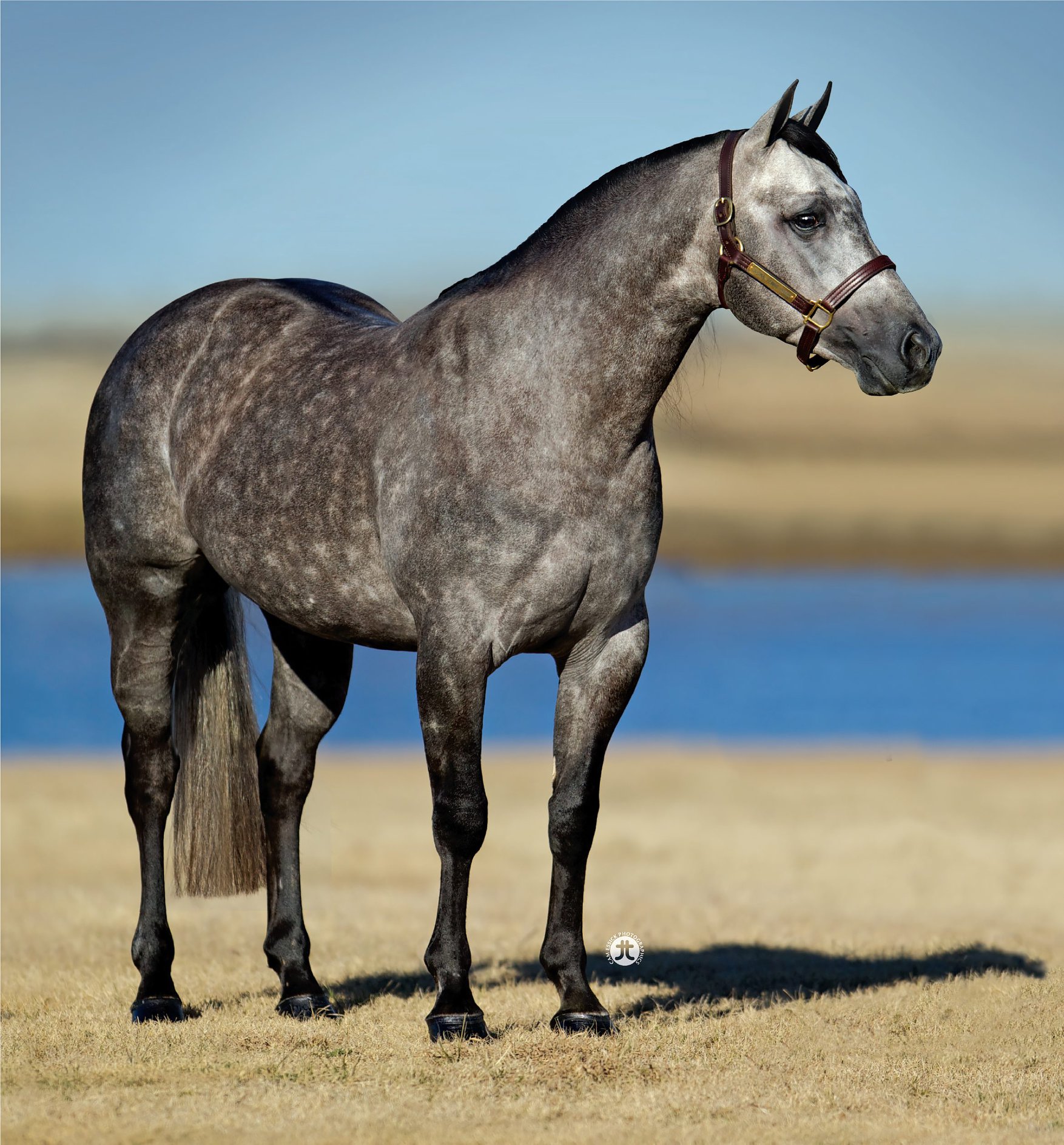 Pale Face Dunnit - AQHA 2007 Palomino, Colonels Smoking Gun X Lena Dun It by Hollywood Dun It | Stands at: Schmersal Reining Horses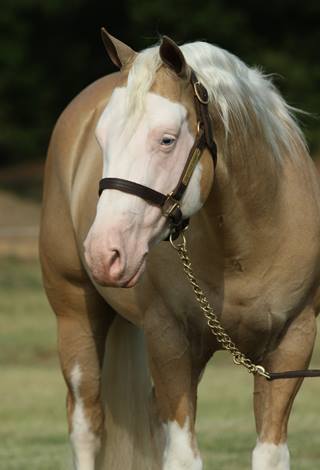 Shiners Voodoo Dr is the proud sire of this palomino colt out of Lovin Me Good.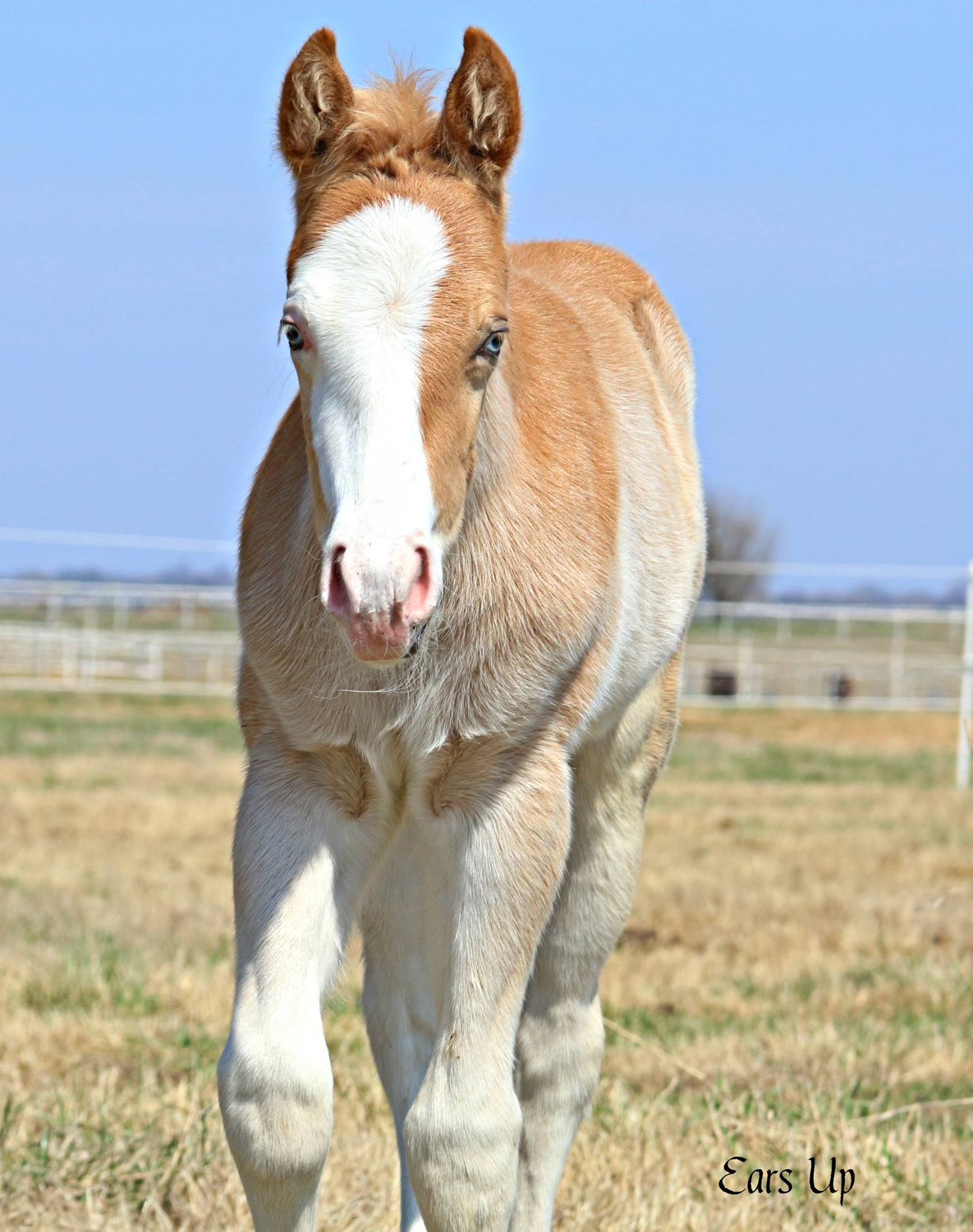 Custom Made Gun became an international superstar when he marked a 229 at the WEG games. He was the Co-Champion at the Run For A Million in Vegas 2019. This incredible young stallion is strong in every maneuver. His bloodlines arguably represent the most influential in the sport of reining. His legacy will be world-wide as he will be courting mares from many countries.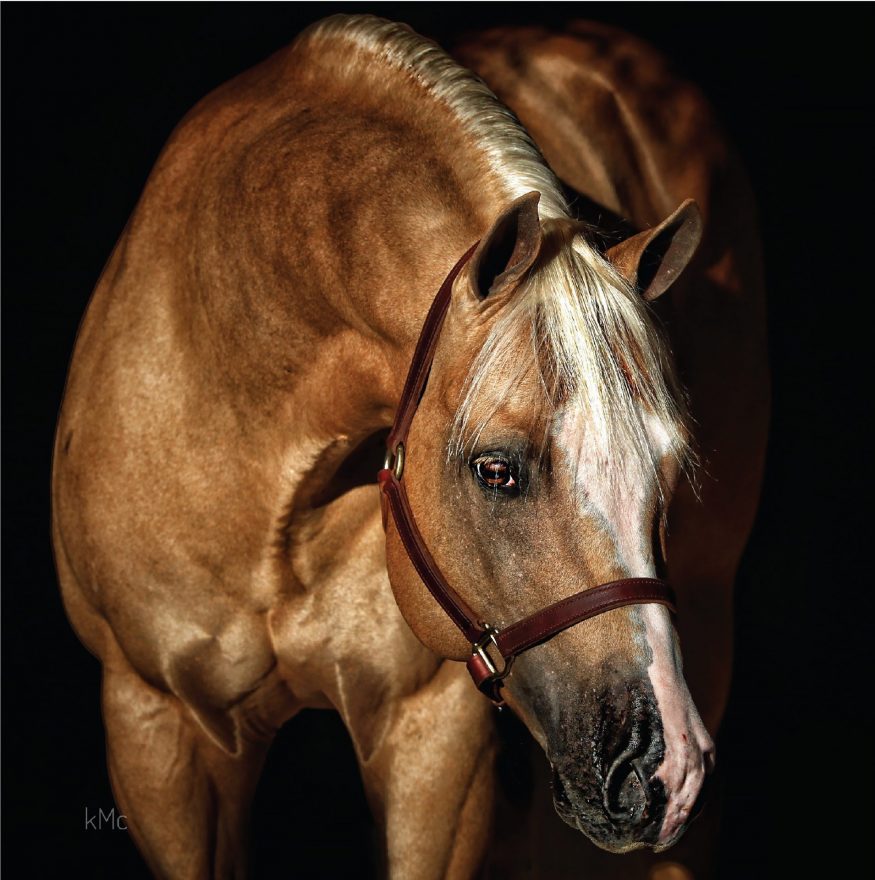 Dun Gotta Gun
- This big-stopping stallion is by Hollywood Dun It and out of Katie Gun.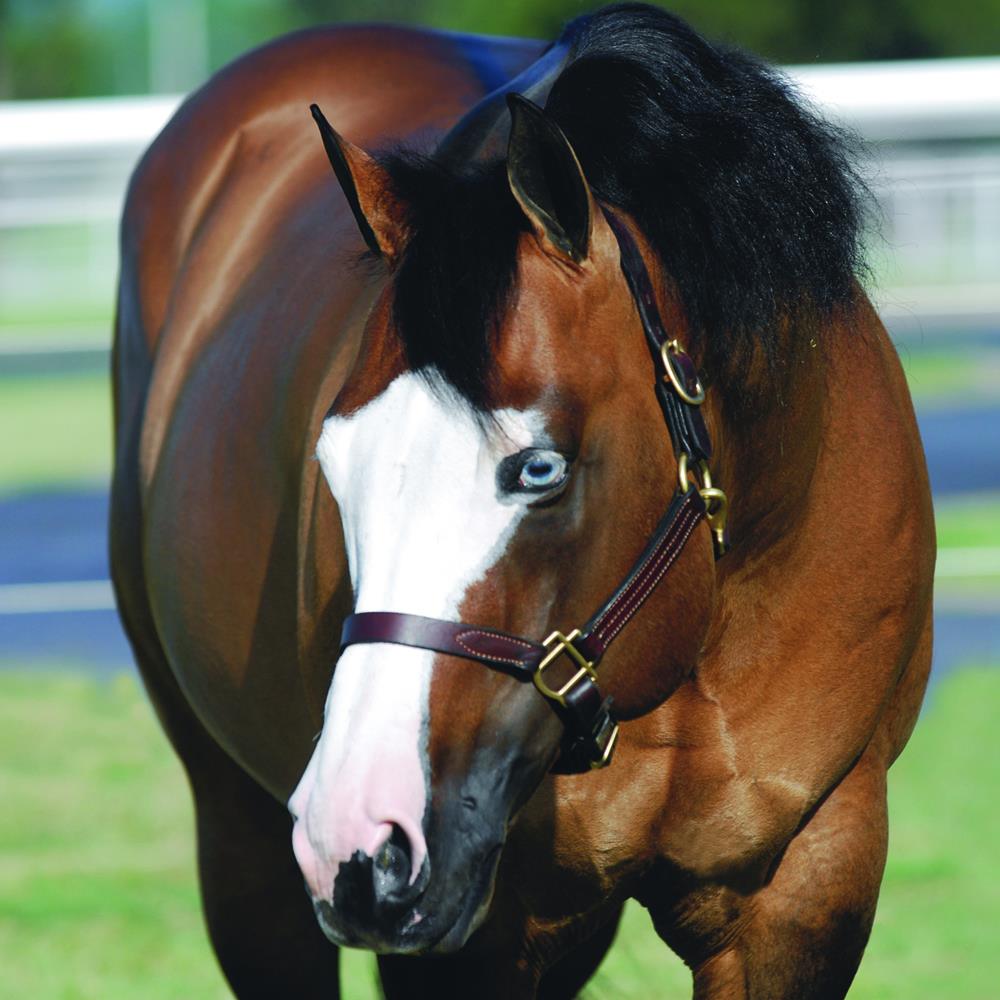 ARC ONLY ONE TIME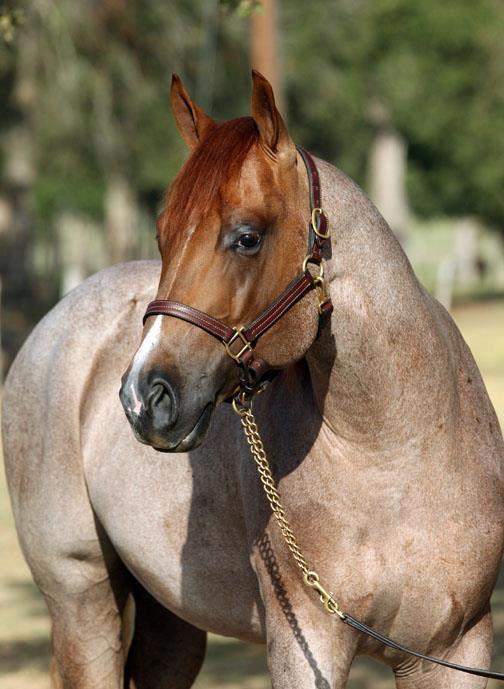 Tantau Quarter Horses
Tantau Quarter Horses, where we are striving to produce balanced individuals with athletic ability and wonderful dispositions.
Just a few of our good broodmares include own daughters of Page Impressive, Noble Tradition, Predominately Mr. (by Mr. Conclusion), Topsail Cody, Smokum Oak, Hesa Commander and Jay Doc O Lena.
Our broodmares are chosen for their dispositions, as well as for their pedigrees. All of our mares are HYPP N/N. Our babies are handled daily, and really love people. Please feel free to call or email with any questions or comments.
Sandra & Paul Tantau Watsonville, CA 95076
info@TQHorses.com
831.768.1023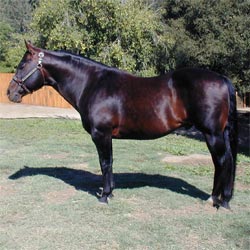 ,