Women Riders
Horse sports are one of the only sports where not only do women compete against the men on an even footing, but are often victories, browse through our list of top female equestrian sport women and horse lovers.
Charlotte Dujardan
- Charlotte Dujardan has make history in the world of dressage, winning multiple gold medals in the Olympics, European Championships and World Equestrian Fames, with her partner Valegro, together the pair also broke numerous world records. Below you can watch one of Charlotte Dujardan`s and Valegro`s crowning glories as the win Olympic Gold at the 2012 Lonon Olympics.
Queen Elizabeth II - Horse Lover
- A trully inspirational figure she has been an integral part of 20th century Britain, throughout her reign as the monarch she has always had a passion for horses from leisure riding, through to riding in national parades as well as being an owner of numerous race horse winners
Click here to see Queen Elizabeth II and her horses.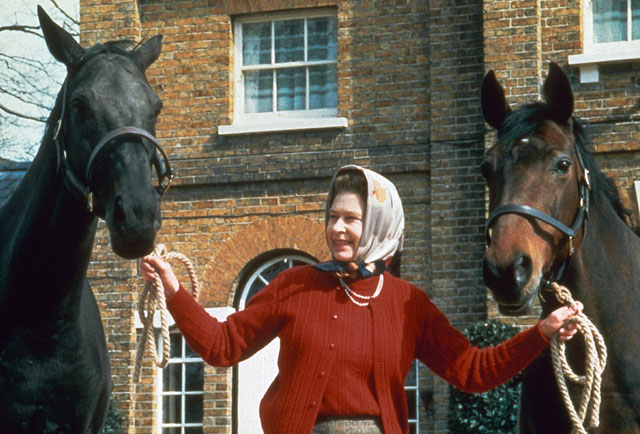 Diane Crump
- A female jockey who made history in the USA, she was the first female jockey to race professionally and the first women Jockey to ride in the prestigious Kentucky Derby, below you can watch a video about the story of this really amazing women.
Pippa Funnell
- British Olympian Pippa Funnell was the first event rider to win the Rolex Grand Slam of Eventing, she has also won three Olympic medals and five gold medals at the European championships. Below you can watch Pippa Funnell winning her first Badminton horse trials riding Supreme Rock.