Wild Horses Attempt to Cross Intersection
| | | |
| --- | --- | --- |
| | | Wild Horses Attempt to Cross Intersection |
A group of Wild horses were recorded bravely crossing an intersection in The USA today . Lucky for us a family enjoying a quick bite were able to get the whole thing on camera and indeed provide us with some commentary too!

Looks like the black horse is in charge of this herd with the others following its lead, it seem like it`s not the first time these guys have made the crossing and indeed many of the drivers were ready to slow down and allow them to cross safely.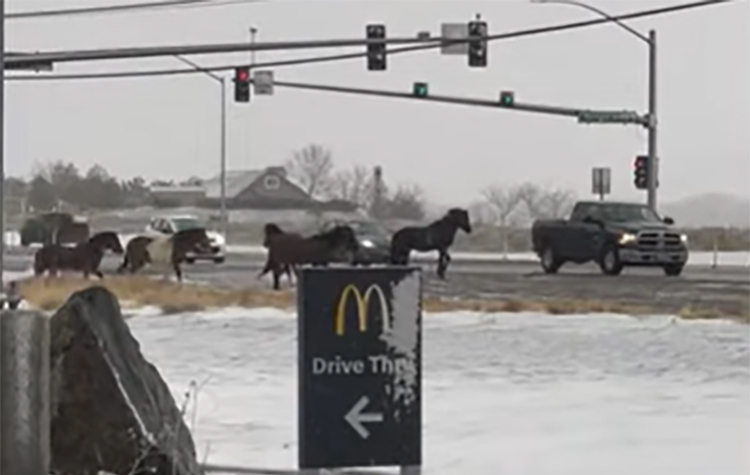 There has been some discussion as to whether the horses are actually wild or perhaps domesticated horses broken free that are maybe familiar with the crossing but it sure is a sight to see a group of horses crossing the road so confidently on their own no matter.

"The wild horses in our area roam freely all the time. The state has put up fencing, but the horses do what's necessary to reach the river. Many horses are hit by traffic, especially at night. People that live in this area are usually sensitive to the horses and will stop for them to cross. The horses routinely hold up school buses and semi trucks and can be seen in large herds all over town. We love having them around and consider it a privilege."
ContentAdvert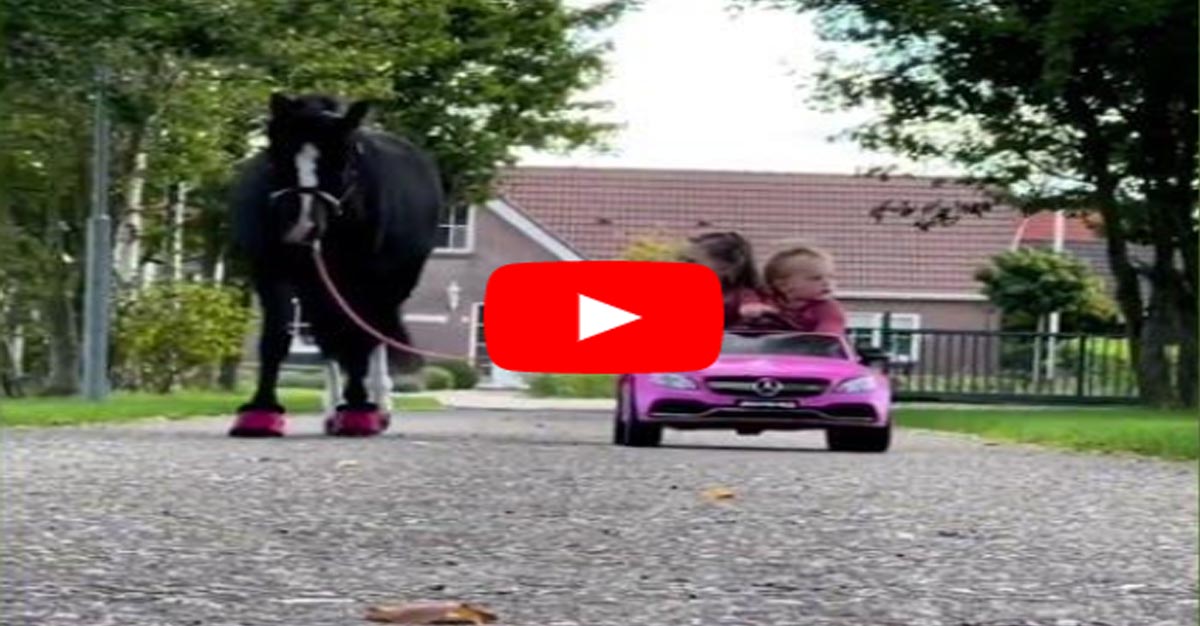 The video below is so cute, as two girls lead their super sweet horse for a walk while driving their car.💜🤍 #Horse Videos #Sweet Horse #Horse Power…
Read More