Web Analytics
We offer a complete multi-point, multi-page web site report, that will show you in detail where your web site is not working optimally in all of the three core functionalities of web sites: Design, Development, and Marketing. Our report on your web site will be between three to six pages, and will show you where and what you can do to get more out of your web site! If your web site is over 2 years old, looks unprofessional, or isn`t getting anywhere near the hits and business functionality that it should, have us do a thorough review of your web site.
Some features your website report will include:
Report Card Style Review with Advice from a Professional Web Developer
Search Engine Keyword Research to Improve Your Online Marketing
Industry Specific Inspection for your ENTIRE Site, Report and Recommendations
Useful Recommendations and Educational Background Information
Find Broken Links, Images, Landing Pages and Navigation Problems
Search Engine and Marketing Optimization Suggestions(Get more visitors!)
Web Site Usability Enhancement Suggestions(Get more business!)
Professional Web Developer advice for Ideas You May Not Have Thought Of
Contact Us Today with your questions, or to order your report!
Ideally, we would like to talk with you before doing the web site report, by phone or in person for about ten to twenty minutes, to gain an understanding of your business, its operations, and its goals. Our review can be even more thorough if you can provide us with your web site`s statistics.
Contact us to get started.
Some recommendations may require more web development skill than others, and we offer discounted service rates if you want to do your web site`s enhancement through us after we have done a web site inspection for you.
Horse Videos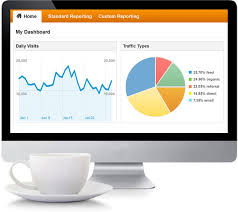 Rashid Khalid R Al-Mohannadi - Qatar - Endurance Rider
Read More
Hrh Bader Al Sauod - Saudi Arabia …
Read More