Unusual Horse and Dog Duo That Everybody Love To See It
Francesca Carson is a trainer who managed to develop an unusual friendship between a miniature horse, named Spanky and Dally, which is a Jack Russell Terrier. They enjoy in their companionship, after both of them were rescued by Francesca.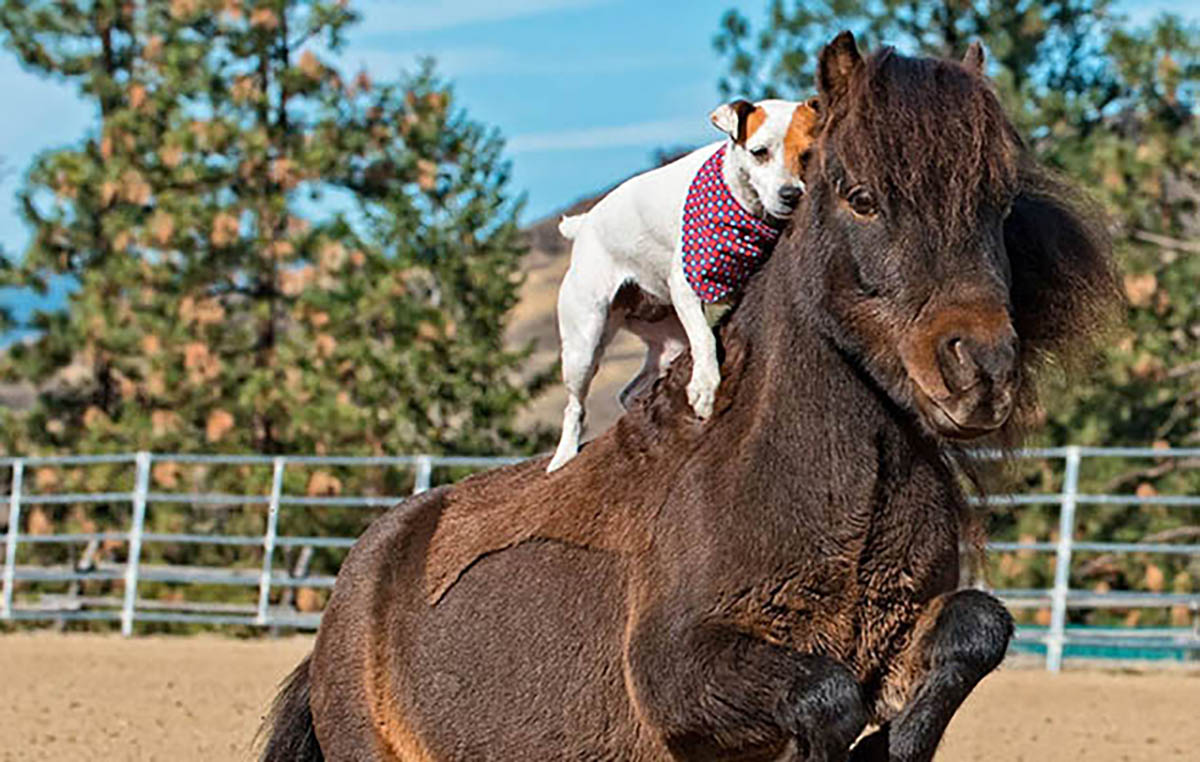 Their relationship amazes everyone who gets to meet them. As Carson said, while she was training Spanky, Dally always watched from the side, but one day she just walked straight to Spanky and sat on his back. From that moment until today their friendship is one of a kind.
This duo is very cool and unique. Carson trained Dally to ride Spanky and their performance can be seen by crowds of all sizes. They even visited the Late Show with David Letterman. The thing about them that is very interesting is that, people who even don`t know anything about riding want to see the duo.
So, we highly recommend you to watch the video below and see how cute they are. Their show is worth every second. See how Dally enhances Spanky`s good balance and nature and if you are amazed share it with your closest friends and family!