Ulla Salzgeber
Born the 5th August 1968 Ulla Salzgeber is a German dressage rider who represented her country at two Olympics in 2000 and 2004 were she won two team gold medals, one individual silver medal and an individual bronze medal riding the talented Latvian warmblood Rusty 47. As well as her success at the Olympics Ulla Salzgeber also had some excellent results at the world equestrian games, European championships as well as world cup competitions.
Ulla Salzgeber began riding at 10 years old, but it was not dressage that first caught her imagination but the equestrian sport Vaulting. When she started to compete in dressage she quickly showed her ability at 19 Ulla won the Young Riders European Championships.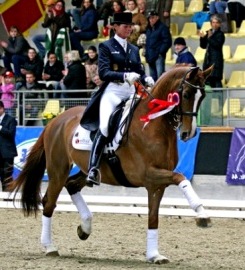 Ulla Salzgeber & Rusty, Athens Olympics 2004
In 2004 Ulla Salzgeber represented Germany at the 2004 Olympics in Athens riding her horse Rusty, winning the individual silver medal and was a member of the German team that won gold. Rusty a Latvian warmblood was sired by Rebuss out of Akra (by Akcents). Below you can watch Ulla Salzgeber & Rusty in action competing at the 2004 Olympic games.

Ulla Salzgeber & Herzrufs Erbe,CDI-W Neumunster 2015
(Herzruf von Königspark,1999)
Herzruf`s Erbe is one of the worlds leading dressage horses who has been competed at grand prix level by german dressage rider Ulla Salzgeber. Herzruf`s Erbe is a Rheinlander gelding (Herzruf x Charisma Caletto I)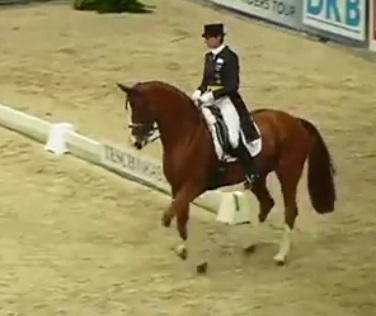 Ulla Salzgeber
Ulla Salzgeber was born on 5th August 1958 in Oberhausen in the Rheinland area of West Germany. Ulla Salzgeber has demonstrated that in the training of both horse and rider, continuity and discipline are essential elements. In the competition arena her nerves of steel can also be useful! Above all, Ulla Salzgeber is totally committed to furthering her sport and art: that of classical dressage.
At 10 years old Ulla Salzgeberstarted vaulting and then early on concentrated on dressage. In 1977, she became a member of the German Junior Young Rider `C-Kader` /Team. She participated in her first Young Riders European Championships in Leverkusen (Germany) the same year.
Her first two horses trained by herself to Grand Prix level, `Lutz` and `Glenfiddich`, helped her to an impressive number of placings and victories including Grand Prix Special
She owes her solid basic dressage training to the world`s best trainers such as Fritz Tempelmann, Harry Boldt, Willi Schultheiß and especially General Albert Stecken.


Ulla Salzgeber Horses
      Herzruf`s Erbe (Herzruf von Königspark , 1999), Wakana
---
Thuringian branded Wakana (by Wolkentanz II x Wanderbusch II) was a grand prix dressage horse competed by German rider Ulla Salzgeber. In 2011 Wakana was sold to to Colombian dressage rider Constanza Jaramillo.
---
Ulla Salzgeber Competition Results
3 - Dortmund, GP - Grand Prix - 02/12/2011 - Herzruf`s Erbe
---
3 - Mannheim, GPS - Grand Prix Spe... - 05/08/2011 - Wakana
---
2 - Mannheim, GP - Grand Prix - 05/07/2011 - Wakana
---
1 - München-Riem, GP FS - Grand Prix F... - 06/05/2011 - Herzruf`s Erbe
---
3 - Leipzig, GP FS - Grand Prix F... - 30/04/2011 - Herzruf`s Erbe
---
3 - Leipzig, GP - Grand Prix - 28/04/2011 - Herzruf`s Erbe
---
3 - München-Riem, GP - Grand Prix - 06/03/2011 - Herzruf`s Erbe
---
1 - Neumünster, GP FS - Grand Prix F... - 20/02/2011 - Herzruf`s Erbe
---
1 - Neumünster, GP - Grand Prix - 19/02/2011 - Herzruf`s Erbe
---
4 - Dortmund, GPS - Grand Prix Spe... - 13/02/2011 - Herzruf`s Erbe
---
3 - Mechelen, GP FS - Grand Prix F... - 28/12/2010 - Wakana
---
5 - Mechelen, GP - Grand Prix - 27/12/2010 - Wakana
---
1 - Frankfurt, GP FS - Grand Prix F... - 19/12/2010 - Herzruf`s Erbe
---
1 - Frankfurt, GP - Grand Prix - 18/12/2010 - Herzruf`s Erbe
---
2 - Stuttgart, GP FS - Grand Prix F... - 20/11/2010 - Herzruf`s Erbe
---
2 - Stuttgart, GP - Grand Prix - 19/11/2010 - Herzruf`s Erbe
---
2 - Lyon, GP FS - Grand Prix F... - 29/10/2010 - Herzruf`s Erbe
---
2 - Lyon, GP - Grand Prix - 28/10/2010 - Herzruf`s Erbe
---
1 - Kaposvar, GP FS - Grand Prix F... - 10/10/2010 - Wakana
---
2 - Falsterbo, GP FS - Grand Prix F... - 07/10/2010 - Wakana
---
6 - Donaueschingen, GPS - Grand Prix Spe... - 19/09/2010 - Wakana
---
3 - Donaueschingen, GP - Grand Prix - 18/09/2010 - Wakana
---
1 - Kaposvar, GP - Grand Prix - 10/09/2010 - Wakana
---
1 - Verden, GPS - Grand Prix Spe... - 08/08/2010 - Herzruf`s Erbe
---
4 - Falsterbo, GP - Grand Prix - 07/08/2010 - Wakana
---
1 - Verden, GP - Grand Prix - 08/07/2010 - Herzruf`s Erbe
---
1 - Bremen, GP FS - Grand Prix F... - 03/07/2010 - Herzruf`s Erbe
---
1 - Fritzens-Schindlhof, GP FS - Grand Prix F... - 27/06/2010 - Herzruf`s Erbe
---
3 - Fritzens-Schindlhof, GPS - Grand Prix Spe... - 27/06/2010 - Wakana
---
1 - Fritzens-Schindlhof, GP - Grand Prix - 26/06/2010 - Herzruf`s Erbe
---
11 - Fritzens-Schindlhof, GP - Grand Prix - 25/06/2010 - Wakana
---
6 - München-Riem, GP FS - Grand Prix F... - 16/05/2010 - Wakana
---
6 - München-Riem, GP - Grand Prix - 14/05/2010 - Wakana
---
5 - Bremen, GP - Grand Prix - 03/05/2010 - Herzruf`s Erbe
---
1 - Salzburg Arena Messe..., GPS - Grand Prix Spe... - 12/04/2010 - Wakana
---
12 - Dortmund, GPS - Grand Prix Spe... - 18/03/2010 - Wakana
---
8 - Dortmund, GP - Grand Prix - 18/03/2010 - Wakana
---
- Wellington FL, GPS - Grand Prix Spe... - 02/03/2010 - Wakana
---
5 - Wellington FL, GP - Grand Prix - 02/03/2010 - Wakana
---
3 - Salzburg Arena Messe..., GP - Grand Prix - 12/02/2010 - Wakana
---
1 - Stadl Paura, GPS - Grand Prix Spe... - 04/01/2010 - Wakana
---
1 - Stadl Paura, GP - Grand Prix - 04/01/2010 - Wakana
---
5 - Stuttgart, GP - Grand Prix - 18/11/2009 - Wakana
---
6 - Stuttgart, GP FS - Grand Prix F... - 18/11/2009 - Wakana
---
2 - Donaueschingen, GP - Grand Prix - 17/09/2009 - Wakana
---
3 - Donaueschingen, GPS - Grand Prix Spe... - 17/09/2009 - Wakana
---
1 - Stadl Paura, GPSpecial - 04/09/2009 - Herzruf`s Erbe
---
1 - Stadl Paura, GP - 04/09/2009 - Herzruf`s Erbe
---
2 - Stadl Paura, GP - 04/09/2009 - Wakana
---
2 - Stadl Paura, GPKür - 04/09/2009 - Wakana
---
1 - La Mandria, Torino, GPSpecial - 05/08/2009 - Herzruf`s Erbe
---
1 - La Mandria, Torino, Gp - 05/08/2009 - Herzruf`s Erbe
---
1 - Salzburg Arena Messe..., GP FS - Grand Prix F... - 10/07/2009 - Wakana
---
1 - Salzburg Arena Messe..., GP - Grand Prix - 10/07/2009 - Wakana
---
- Aachen, GPS - Grand Prix Spe... - 30/06/2009 - Herzruf`s Erbe
---
15 - Aachen, GP - Grand Prix - 30/06/2009 - Herzruf`s Erbe
---
8 - Aachen, GP - Grand Prix - 30/06/2009 - Wakana
---
3 - München-Riem, Gp - 21/05/2009 - Herzruf`s Erbe
---
1 - München-Riem, Gp - 21/05/2009 - Wakana
---
3 - München-Riem, GPKür - 21/05/2009 - Herzruf`s Erbe
---
7 - München-Riem, GPSpecial - 21/05/2009 - Wakana
---
1 - Neuhofen Bartlgut, GP - 14/05/2009 - Herzruf`s Erbe
---
1 - Neuhofen Bartlgut, GPKür - 14/05/2009 - Herzruf`s Erbe
---
3 - Mondorf les Bains, GP - 09/11/2008 - Herzruf`s Erbe
---
3 - Mondorf les Bains, GPKür - 09/11/2008 - Herzruf`s Erbe
---
2 - Mondorf les Bains, GPSpecial - 09/11/2008 - Herzruf`s Erbe
---
2 - Fritzens-Schindlhof, GP - 07/11/2008 - Herzruf`s Erbe
---
5 - Fritzens-Schindlhof, GPSpecial - 07/11/2008 - Herzruf`s Erbe
---
1 - Mariakalnok, GP - 05/09/2008 - Herzruf`s Erbe
---
1 - Mariakalnok, GPSpecial - 05/09/2008 - Herzruf`s Erbe
---
1 - Verden, GPSpecial - 31/07/2008 - Herzruf`s Erbe
---
1 - Verden, Gp - 31/07/2008 - Herzruf`s Erbe
---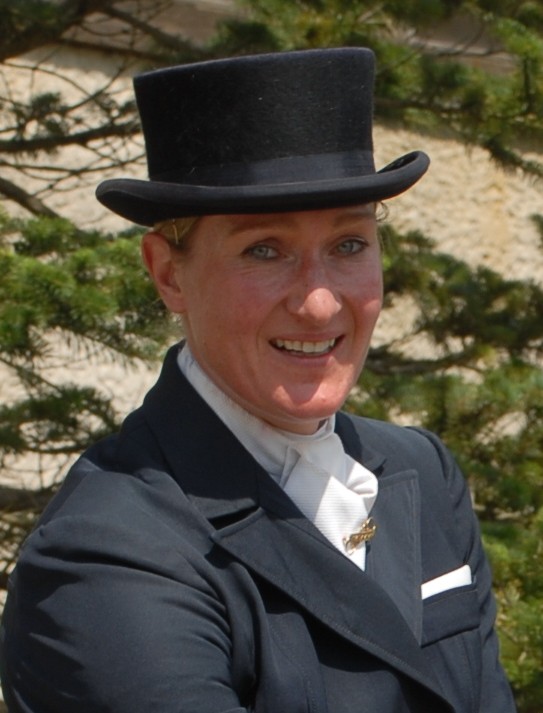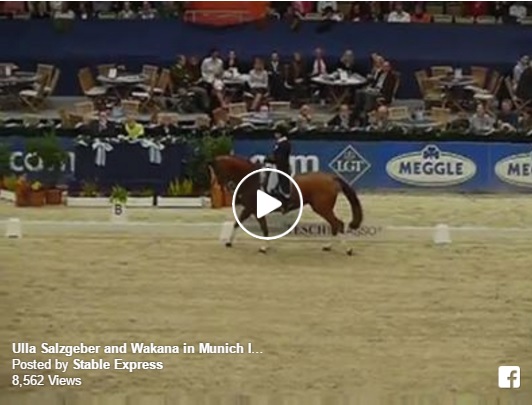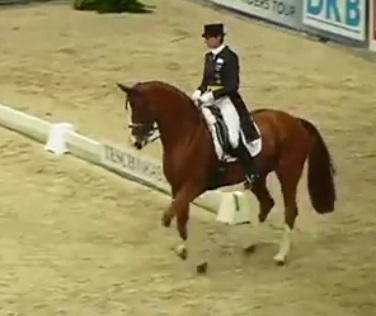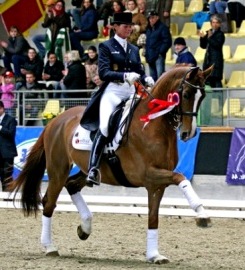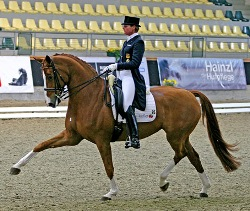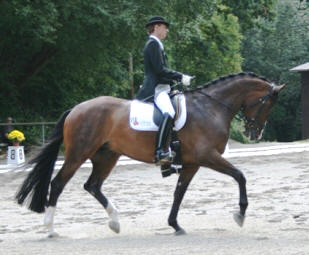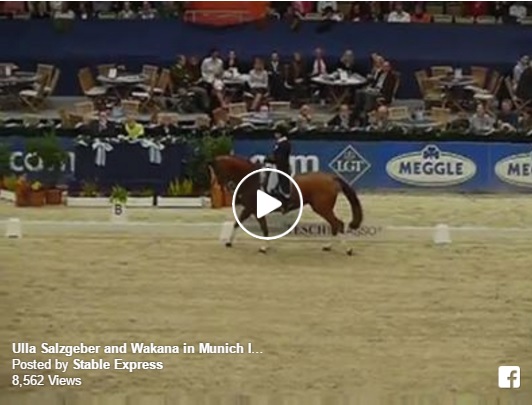 Herzruf`s Erbe
- x -, -