Twin Horses - Healthy And Strong
Read the following story because it will improve your mood in emotional way. Daisy is a beautiful Palomino mare with a rare horse experience. While she has been pregnant her owners, Jenni and Guy could barely wait to meet Daisy`s baby foal. They`ve been really thrilled because of her pregnancy and the new life that is going to become a part of their lovely farm.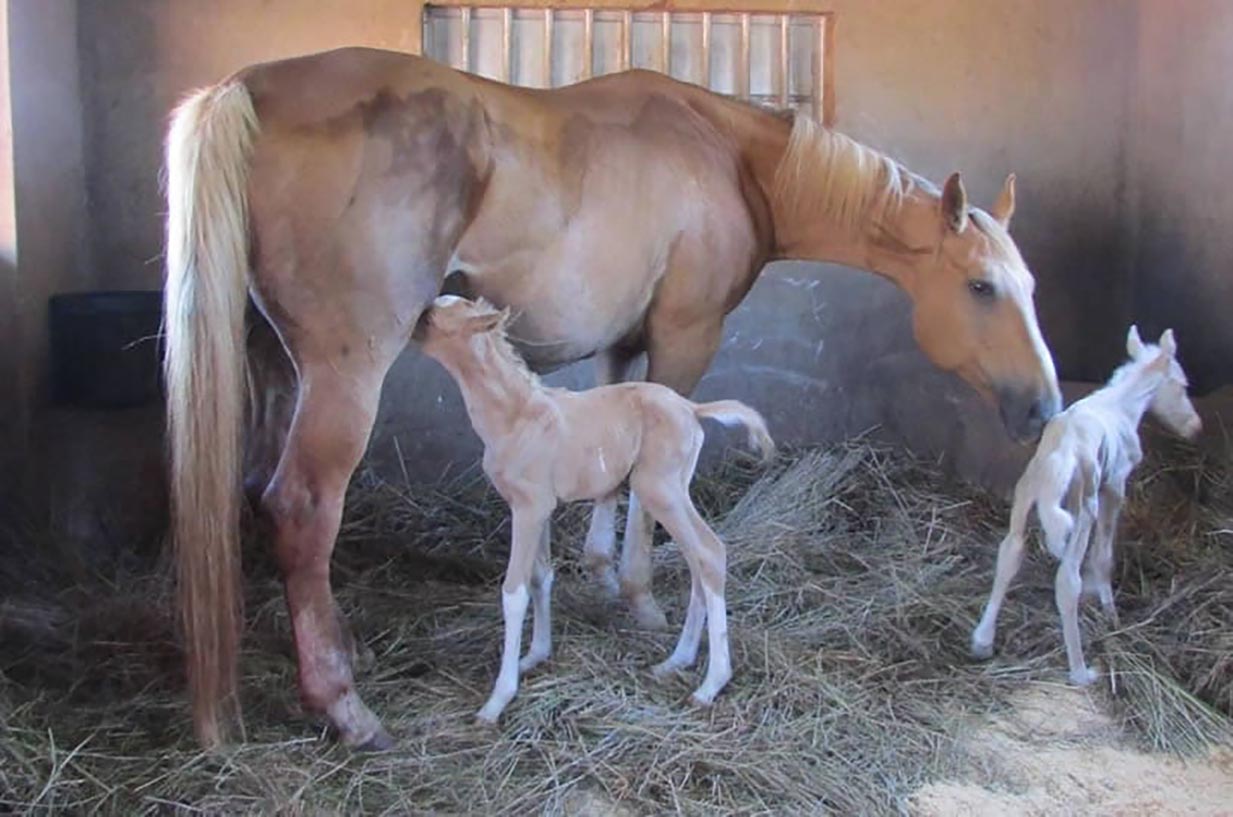 After few months the loving moment has come and after few hours Daisy gave birth of an extraordinary foal, though everyone has been surprised because Daisy was a large horse and her baby looked small. But in that moment of happiness it didn`t matter. The new foal looked great and had no healthy issues.
After a while something amazing happened. It become clear why Daisy`s foal looked that small- another baby has been on it`s way! Jenni and Guy have been overjoyed and in a bit the second baby has arrived.
For those who do not know, twins do not happen very often among horses. In fact, they are extremely rare and the chances for both of them to survive are almost none! Daisy`s story had a happy end and her two babies have been healthy and strong. Share this story with other horse lovers.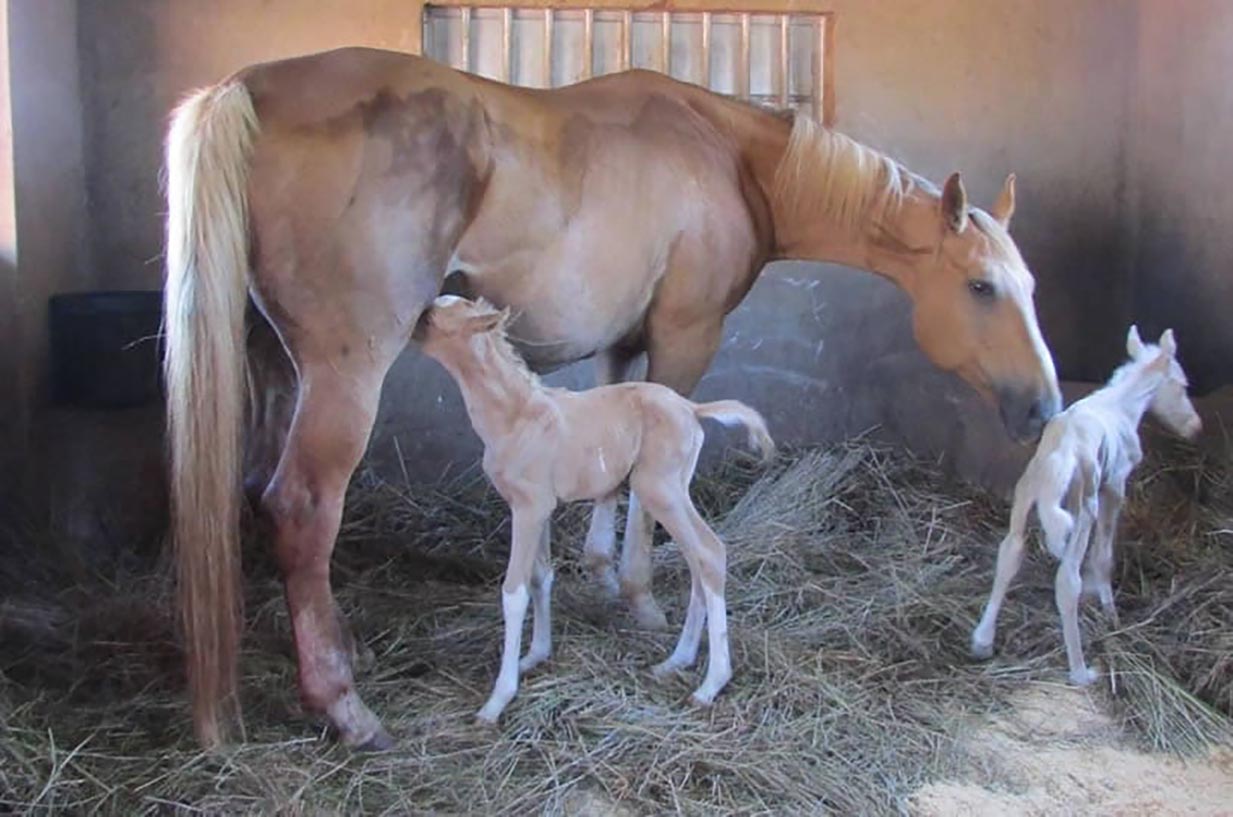 Victoria Ashworth
Victoria Ashworth -
Victoria Ashworth
Horse Rider
Victoria Ashworth Horses
      Chat D'Or,  Roxette
---
Victoria Ashworth Competition Results
01 - Scope, 1.05m Preliminary Round Incorporating Discovery Warmup - 29/08/2006 - Roxette
---
15 - Scope, 1.15m Members Cup Preliminary Round 1 - i - 26/08/2003 - Chat D'Or
---
Valentine Folliot
Valentine Folliot - France - Showjumping Rider