Thoroughbred Racehorse
Thoroughbred Horse Racing is a hugely popular sport worldwide, Thoroughbred horses are trained to race over various distances both on the flat and over jumps and on various surfaces. Racing is big business and millions of pounds are gambled every day worldwide as punters battle the bookies in the hope of a big win.
Check out this cool nostalgic show-reel footage of classic racing from the 1940`s If you enjoy the video then please share with your friends to start the discussion.
Hillside Thoroughbreds
Hillside Thoroughbreds, a full service thoroughbred facility in the heart of the Niagara Region, Ontario Canada.
Hillside Thoroughbreds is a full service boarding facility, offering breeding, broodmare care, track layups, after surgery care and sales preparation, all at very reasonable rates. Located in the heart of Niagara wine country in Ontario, Canada, Hillside Thoroughbreds is within an hours drive of major cities such as Buffalo, Fort Erie, Toronto, Niagara Falls, and Hamilton.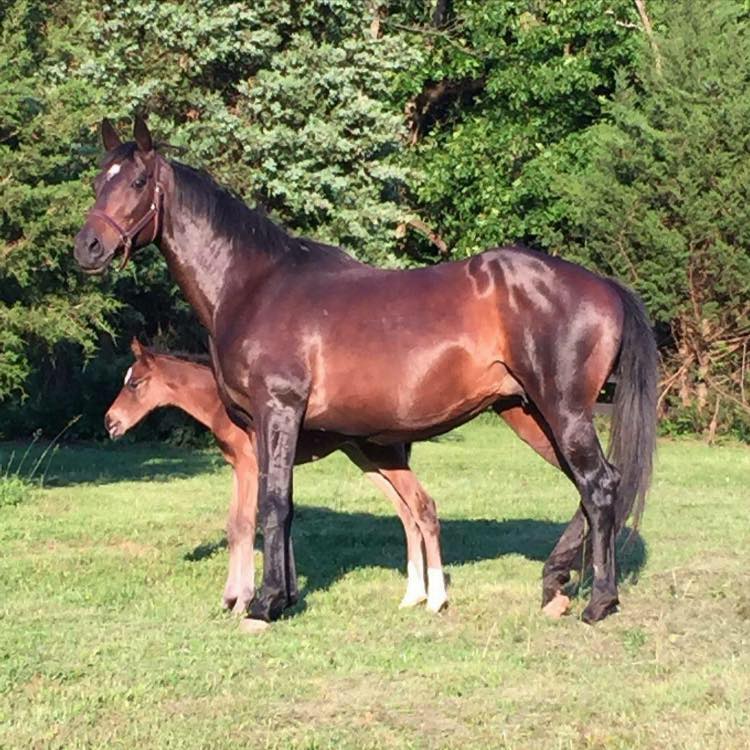 State of the art video surveillance in the barn provides your horse with the security it deserves and allows foaling mares to be constantly monitored.
Home Grown Hay and an individual feed program is the reason why thoroughbreds flourish at this facility. Daily handling and grooming are part of our commitment to quality.
In particular, foals at Hillside benefit from this routine. Introducing foals to early education gives them the confidence they need to become a successful racehorse.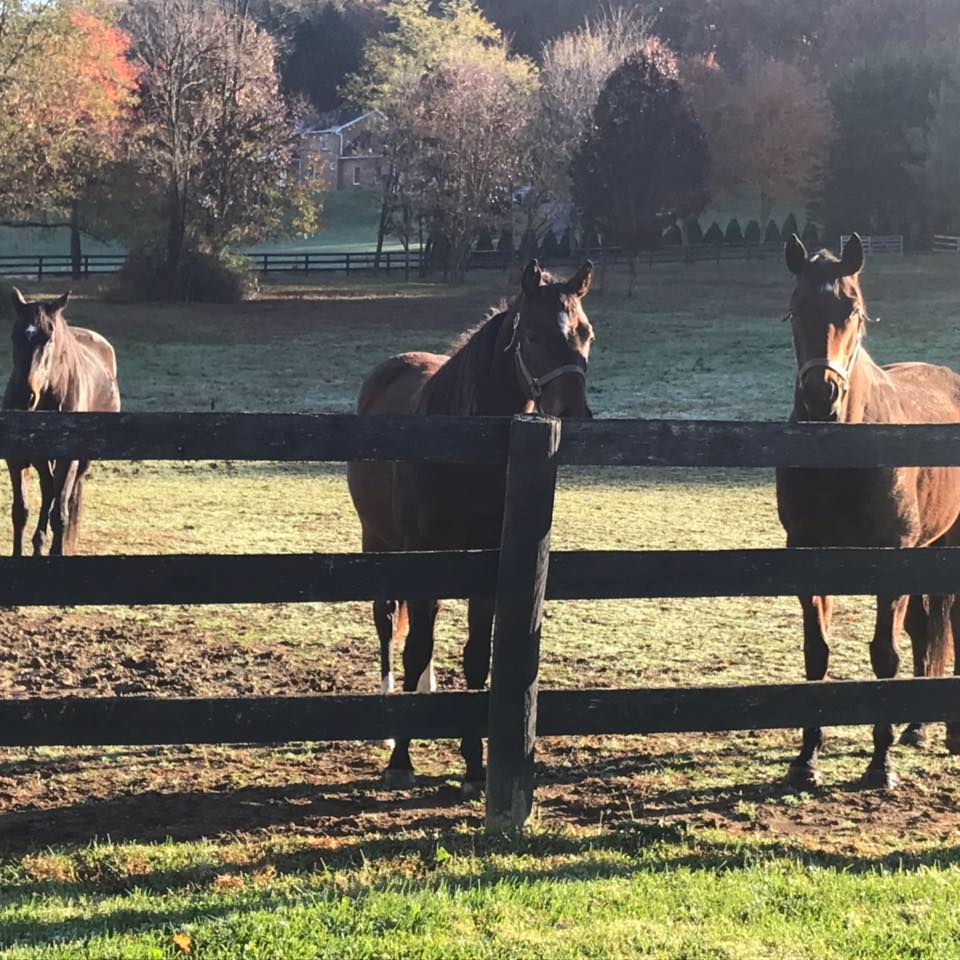 Hillside Thoroughbreds offers many services to the thoroughbred owner. Whether you own just one horse, or one of many, the people at Hillside treat your horse on an individual basis. Hillside Thoroughbreds offers board for broodmares, weanlings, yearlings, track layups, after-surgery care and sales preparation, all at very competitive rates. Hillside Thoroughbreds offers an ideal location as well, with major cities such as Toronto and Buffalo within an hours drive. Let your mare foal out at our facility to obtain your registered Canadian-bred foal, and then send her to a New York stallion to take advantage of their lucrative Thoroughbred Breeding and Development Fund.
Hillside Thoroughbreds can also take the hassle out of Jockey Club Live Foal Reports, Registrations, Photography and Naming of your foal though our access to the Jockey Club`s Online Interactive Registration.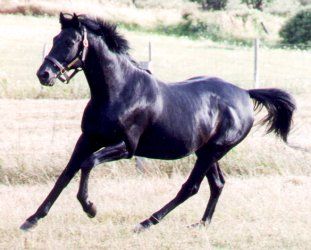 Hillside Thoroughbreds, 6724 Elcho Rd. RR#3, Wellandport, Ontario, L0R 2J0, CANADA
Phone/Fax (905) 386-0912, Email: info@hillsidethoroughbreds.com
Hammersmith Hill Thoroughbreds
Hammersmith Hill Thoroughbreds offers quality thoroughbred yearlings, weanlings, and broodmares for sale. The thoroughbred yearlings we have for sale are out of a select group of thoroughbred broodmares chosen for their pedigree and conformation. These mares are mated with thoroughbred stallions chosen for the performance potential of the foal, NOT for marketability. Most of our yearling thoroughbreds will be sold at the Washington Thoroughbred Breeders Association (WTBA) sales in Sept and Dec. if not sold privately before then.
Hammersmith Hill Thoroughbreds was started in 1998 when two neighboring thoroughbred breeders combined their efforts, abilities and resources to sale prep and market their yearlings. Firehouse Racing Stables is owned and operated by Roy and Tammy Brewer and Commencement Farms is owned and operated by John and Carol Krause. Each farm consists of nealy six acres of hillside pasture which helps to developing strong bones and muscle. Together there are 8 pastures that are close to an acre each with 6 small paddocks, 2 barns, 12 stalls and 2 round pens. Together they hoast 12 broodmares and their progeny that have been marketed with very promising success.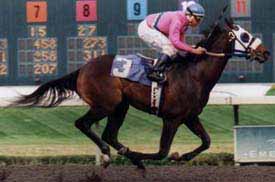 In 1999 we sold 5 yearlings and of those five, four have started with:
4 starters
3 winners: two of whom are now multiple winners - Easy Lovin and Royal Night Out
1 placed (multiple)
2000 We sold 4 yearlings. Of those four, three have started, the fourth is in training:
3 starters
2 winners BOTH WON FIRST START AT TWO: Weavemesomefreedom now a multiple winner and Aquaduck who just ran third in an allowance at GG.
2001 We sold 3 yearling fillies, all of whom are waiting until their 3rd year to start, which is 2003. So watch out for:
Pannier de Amour
But some Girls Doo Rivulet
2002 We sent 7 yearlings through the sales rings and are looking forward to seeing them at the tracks. They are:
Topin the Charts
Omnia Vincit Amor
Ratafee
Best Turn Me Loose
Just Jazz
Calaverite
Ifeeldneedforspeed
2003 This year is looking like an exciting year for us with 2 crops about to hit the track at the same time as well as our largest consignment yet, going to the sales, with 10 yearlings.
See you at the races. Welcome to the Stableexpress thoroughbred racehorse Website, we hope it will be a good source of information for Internet users all over the world.
Newmarket, is, after all, the Head Quarters of British Racing - some would say world racing, and no wonder.
The place is steeped in a rich racing history, and the facilities remain unrivalled. Proof of that, if proof were needed, can be found in the fact that, during 2007, a Newmarket trained horse, AUTHORISED won the Derby, giving FRANKIE DETTORI his first Derby win, and trainer Peter Chapple Hyam his second success in the race. Henry Cecil trained LIGHT SHIFT to win the Oaks, giving him a welcome return to Classic winning ways, and Geoff Huffer sent out the gallant COCKNEY REBEL to score in the English and Irish 2000 Guineas. 2008 has not been so lucky for Newmarket trained horses, but Ravens Pass, trained by John Gosden, won the Breeders Cup Classic in California, beating the amazing American horse, Curlin. Ravens Pass has now retired to Sheik Mohammed`s Kildangan Stud in Ireland, where he will stand at a fee of 40,000 Euros and will be in the illustrious company of the last two Derby winners, Authorised and New Approach. Both New Approach and Ravens Pass ran in the colours of the Sheik`s wife, Princess Haya.
Potential owners have so many trainers to choose from here, in just about every price bracket, and all have use of the outstanding gallops, which continue to be so superbly maintained by Mr.William Gittus, the Managing Director, at Jockey Club Estates, and his Heath men.
There is no doubt that Newmarket is the Number One place to train racehorses,