The Training Of The Montgomery County Park Mounted Police Officers
Some Montgomery County Park police officers spend their time while on duty with specially trained partners, videographer Mike Springers found out, their training requires them to be able to cope with all aspects of life. This is a Montgomery County Merrill National Capital Park. This is their horse mounted training facility. Watch the video below of them conducting the regular in service training for horses.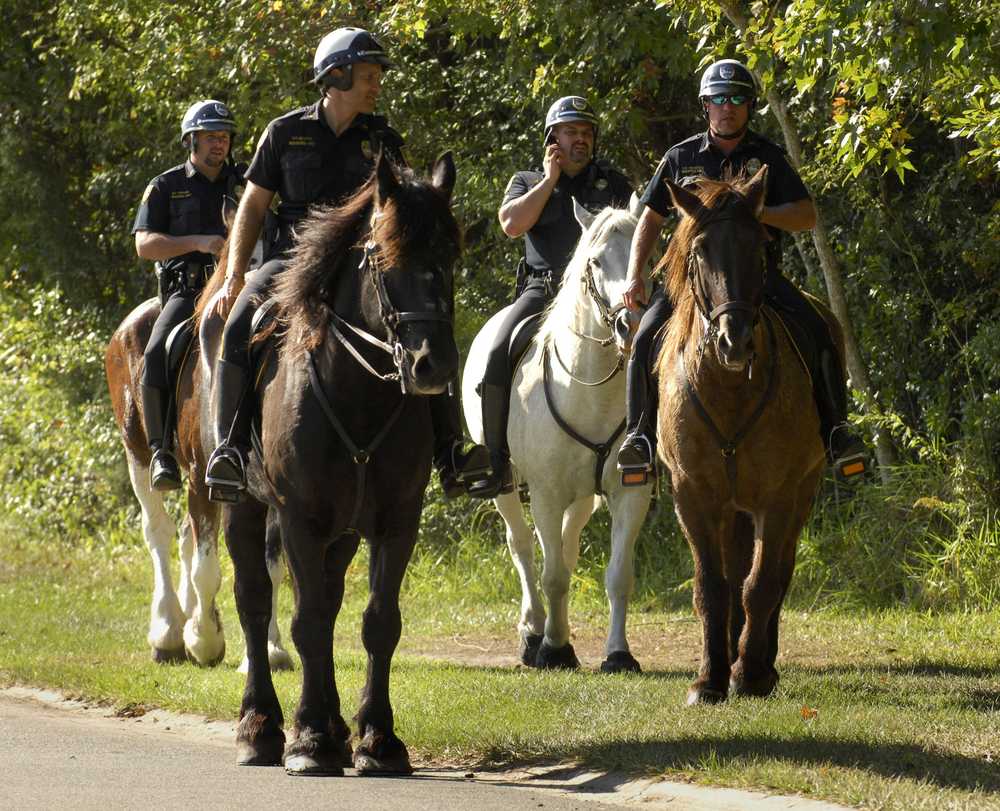 The Montgomery County mounted police have training in the spring and the fall, with their 25 horses, using formations tactically for crowd control and for parades. When you have a group that large, the mounted police have to move in some kind of order so you don`t look ragtag, So the formations are all based on the United States Cavalry training movements.
Horses are often frightened of things, noises, visual things, things they have to step on. So the purpose of doing sensory training for the horses is to get them acclimated to things that the normal horses aren`t usually exposed to. Due to the nature of their job, they have to go to places like downtown, to the fair, to carnivals, to different community events. So they do all of the training in a controlled setting where they can use the horses to help each other and figure out what they`re comfortable doing.