The Lipizzaners of South Africa
We have all heard of the Lipizzaner stallions of the Spanish Riding School of Vienna but did you know their is a very impressive Lipizzaner riding school located in Kyalami, South Africa who have earned the honour of being recognized by and affiliated to the famous Spanish Riding School and a close association in maintained between the two. Below you can watch these very impressive grey Lipizzaners stallions of South Africa in action.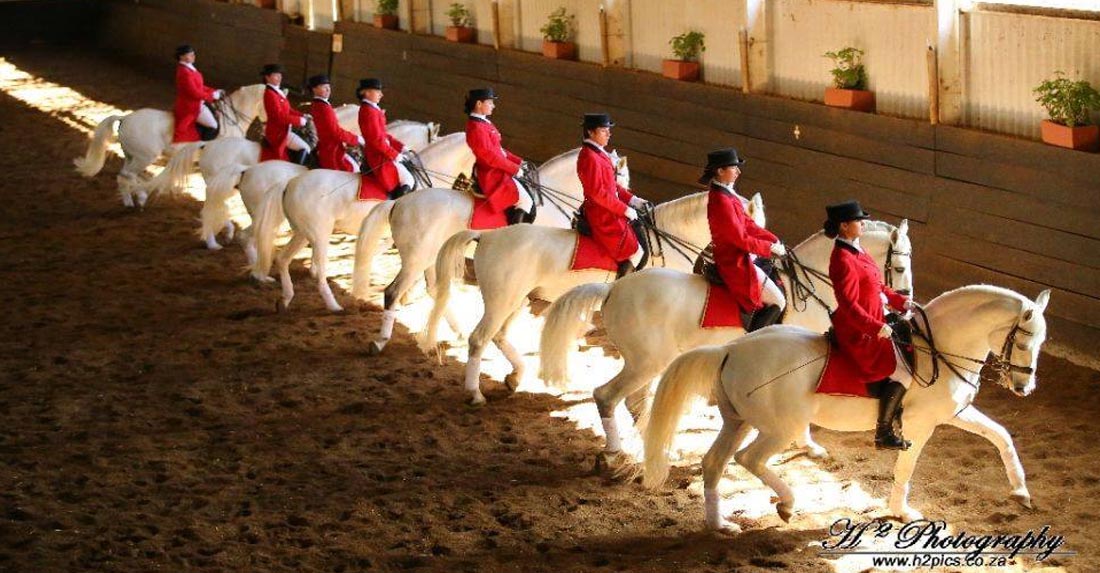 In 1944 a select few Lipizzaners were rescued from war-torn Austria and brought to South Africa by Count Janković-Bésán. The stallions at Kyalami, in northern Johannesburg, are direct descendants of those horses and their predecessors.
Performances are given every Sunday and it is truly a beautiful show! What really sets it apart is the Haute Ecole (High School) dressage, which takes years for both the horse and rider to master. When a horse is advanced in its training, it can perform certain "Airs Above the Ground", such as the capriole as shown in this picture.