The Amazing Story Of Midget The Mascot For The Royal Canadian Airforce During World War Two
| | | |
| --- | --- | --- |
| | | The Amazing Story Of Midget The Mascot For The Royal Canadian Airforce During World War Two |
LEST WE FORGET... During the war, at what is now the Calgary, AB, Canada, SAIT campus, the Royal Canadian Airforce operated #2 Wireless School. At this location wireless and radio operators would be trained to fly in Lancaster and Halifax bombers, conducting dangerous bombing raids over Germany. The average age of a new recruit was 19 - and many of them being away from home - some of the boys purchased a pony named `Midget` to have as company. There was one problem though, how do you keep it in the barracks without the commanding officer finding out?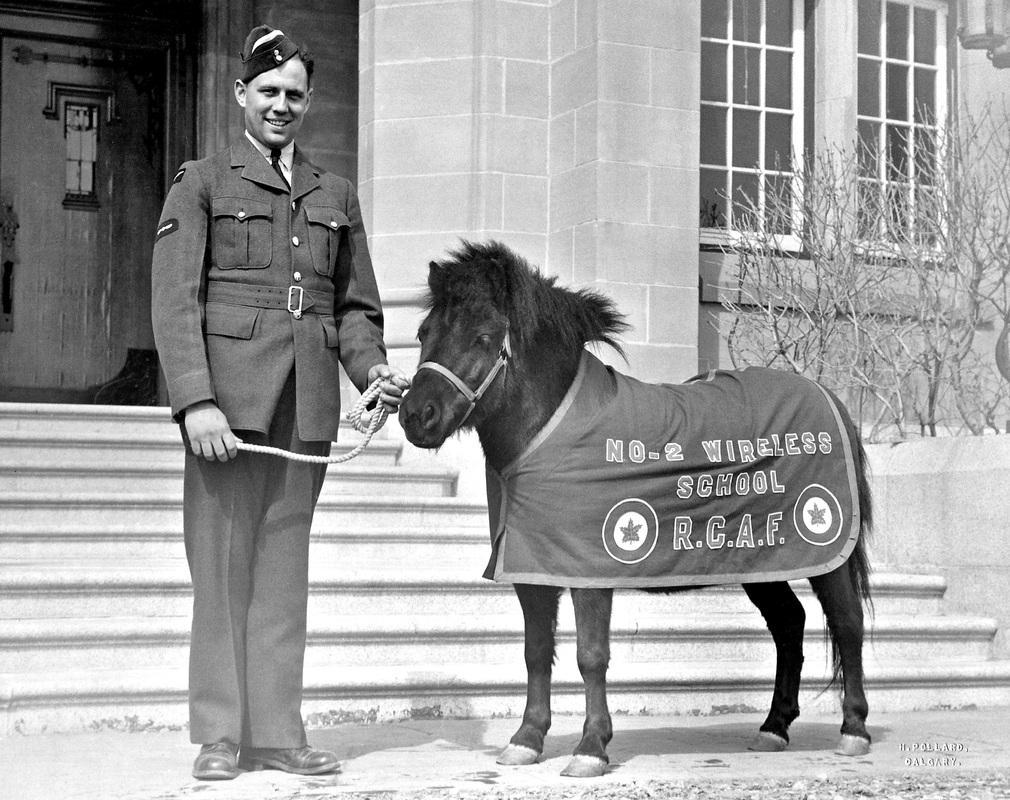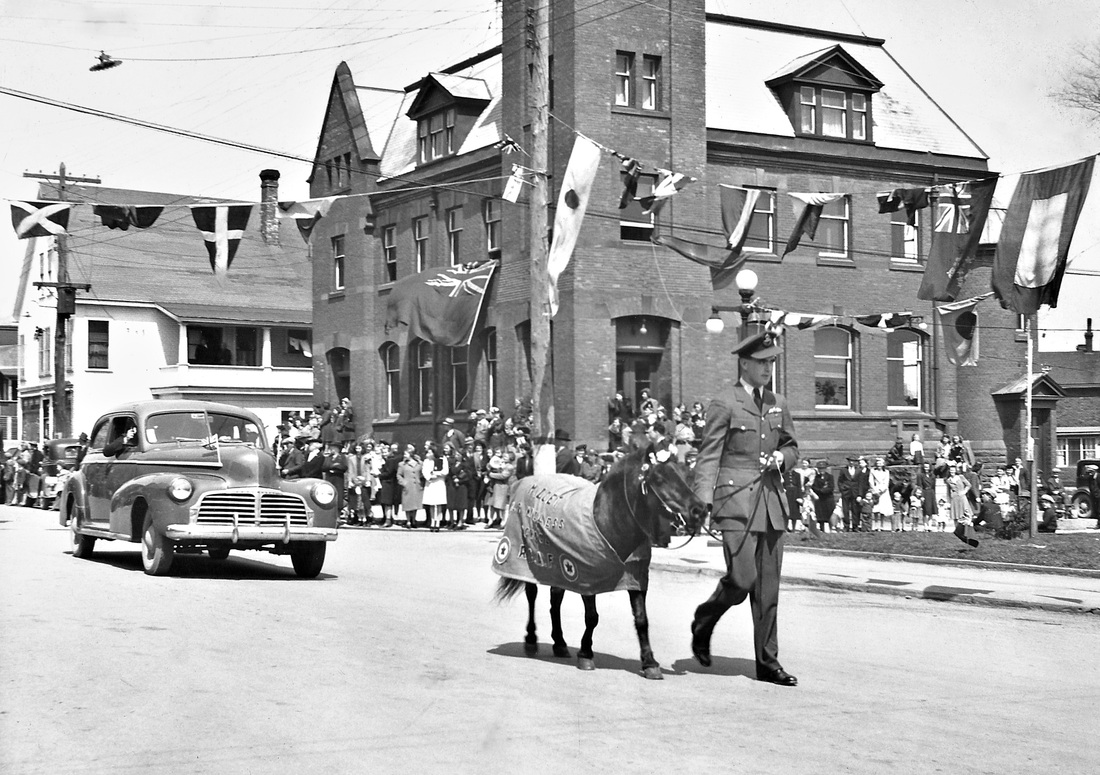 Midget leads the Victory in Europe parade, escorted by Pilot Officer Tom Brown

Fortunately, the school`s commanding officer, Wing Commander A H K Russell, suggested the horse become the school`s official mascot. Russell announced the next morning that equipment for the horse, a small stable and a custom-made blanket with the school`s insignia upon it would be provided. Midget settled in to life on a military camp becoming, as a Herald article on March 22, 1941 stated, `...the pamperedest, pettedest, spoiledest animal in Calgary.` The horse had the run of the Technical school grounds including the messes of enlisted men, sergeants and officers. She was frequently to be found scrounging cookies and apples and used a constantly running water fountain in the enlisted men`s mess to slake her thirst.


ContentAdvert