Stinna Kaastrup - Dressage Rider Born With No Legs, Chooses Determination Over Disability
Stinna Kaastrup began riding at six years of age and like many children her age instantly fell in love with horses, but Stinna herself is far from average, born without legs Stinna showed strength and determination to choose success in the show ring winning numerous medals and titles including winning gold at the FEI world equestrian games. Below you can see the story of Stinna Kaastrup career.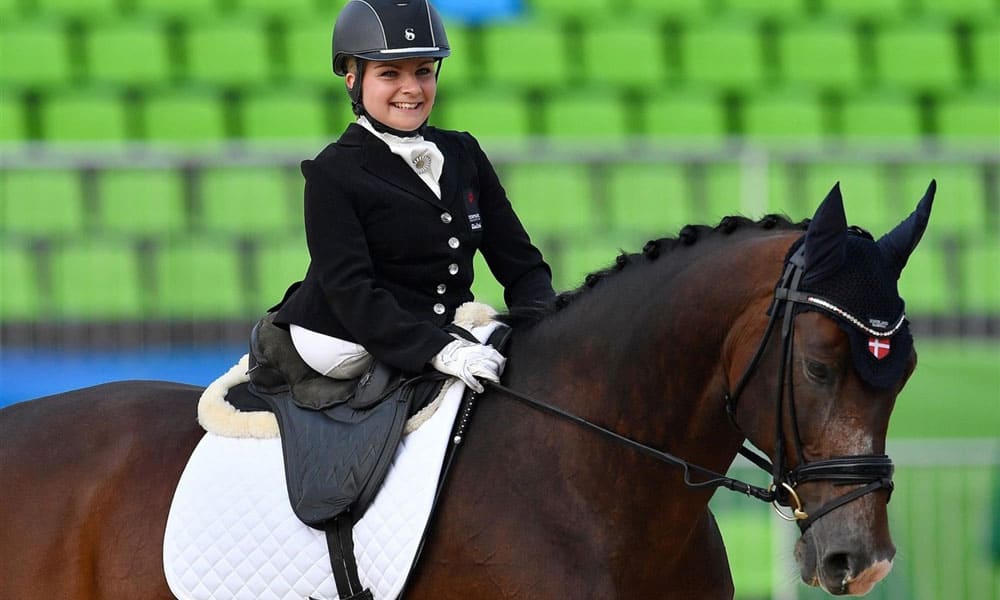 Stinna began riding as part of physical therapy to help improve her mobility, beginning with the basics her confidence and riding ability improved, along with her determination and drive to succeed she began competing and winning in the dressage arena. Now 25 years of age she has a fantastic support network that any professional equine needs and travels the world competing at the highest levels of the sport.
Voets, Kaastrup & Wells: Gold Medal Performances | Para Dressage | FEI World Equestrian Games 2018