Steel Framed Buildings
Cover-All Building Systems
Welcome to Cover-All Building Systems. We are the leading manufacturer of steel-framed, fabric covered buildings with a world-wide Dealer network that is dedicated to being a customer-driven, principle governed enterprise. Behind each Cover-All® building is a worldwide team of dedicated professionals, an ISO 9001:2000 certified manufacturing facility, and continual investment in product research and development to ensure we remain the industry leader. We are proud to offer the most logical and advantageous pre-engineered building solution available, and are committed to creating enthusiastically satisfied customers.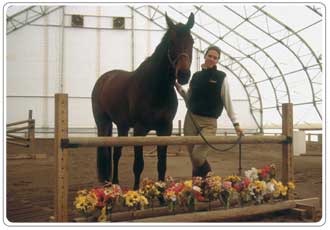 The quality of our products has taken Cover-All into agricultural, industrial, commercial and residential markets. From a drydock repair facility in Alaska to dairy barns in Pennsylvania; from a Tommy Hilfiger retail outlet in Las Vegas to Spruce Meadows riding arenas in Calgary, Cover-All is providing innovative building solutions for an ever expanding number of applications.
"Cover-All Building Systems offers solutions. We combine a quality product with unmatched service. Each dealer in the World-wide network is equipped to provide quality local service through each step of the process."
The unlimited potential of our diverse products and the success of our North America-wide dealer network have fueled a recent expansion. Our state-of-the-art 150,000 square foot manufacturing facility is situated on 20 acres of land, incorporating the steel manufacturing, fabric production and office headquarters under one roof. Because we are so confident in the usability and quality of our products, we have established both our fabric and steel manufacturing plants inside a Cover-All® TITAN® - one of the products we are renowned for. The same quality process goes into the design and manufacturing of every building Cover-All manufactures. ISO 9001:2000 is the most comprehensive quality certification available.
Cover-All Building Systems offers solutions. We combine a quality product with unmatched service. Your local authorized Cover-All® Dealer is part of a world-wide product support network that will provide you with service and support for all your building needs - before, during and after your building installation.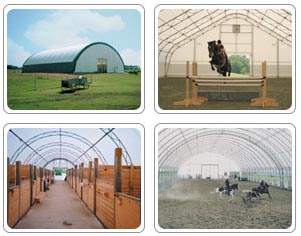 We are extremely proud of our products. We are also proud of the people at Cover-All who are continuing to make the difference. We recognize that our products are the result of the creativity, brilliance, and passion of an exceptional group of individuals working in harmony, inspired by the same vision at Cover-All. Together we not only embrace best business practices, we strive to establish them. We believe in excellence in every aspect of business and we share an entrepreneurial spirit that makes excellence achievable. For more about life at Cover-All, click here.
Since the company`s inception, Cover-All Building Systems Inc. has been recognized locally and nationally for its achievements. Among the most recent honors garnered by the company is the provincial Achievement of Business Excellence (ABEX) export and business of the year awards and 50 Best-Managed Private Companies in Canada for three consecutive years.
Cover-All buildings are manufactured at our ISO 9001:2000 certified manufacturing facility. The management system has been certified by Intertek Systems Certification.
Riding and Stabling
Riding conditions are always better inside a bright, fresh, spacious Cover-AllŽ indoor riding arena. Cover-All equine customers love their buildings because of the vast amount of natural light, peaceful atmosphere, clear-span riding area, the ability to ride year-round, and the versatility of the building. From riding to stabling, Cover-All has the building solution for you.
Clear-span design and building quality were the #1 reasons why our equine customers chose a Cover-AllŽ building.
Our Buildings
Natural Environment
- The vast amount of natural light creates a comfortable sunny-day feeling, eliminating shadows and reducing energy demands. Year-round temperature moderation and natural light inside a Cover-All indoor riding arena contribute to a more enjoyable experience for both the horse and rider.
Clear Span Riding Space
- Cover-All buildings are available in clear-span widths up to 160`, allowing horse and rider to work to maximum potential.
Peaceful Atmosphere
- The sound dampening qualities of a Cover-All building provide an enhanced level of quietness for focused riding, free from distractions.
Year-Round Riding
- A Cover-All indoor arena provides the feeling of the outdoors within the safety, comfort, and convenience of the indoors for year-round riding enjoyment. The covered riding surface also makes it easier to maintain safer, more consistent footing.
Versatility
- With the ultimate in design flexibility, a Cover-All can be used for multiple building applications. From riding & stabling to hay & equipment storage, Cover-All has the building solution for all your equine needs.
Experience What Equestrian Athletes From Around The World Have Enjoyed At Spruce Meadows Since 2000

The Masters Tournament will be held September 8-12, 2004 at Spruce Meadows near Calgary, Alberta, Canada. Visit the 5 Cover-All® buildings located outside the International Ring and stabling area. Cover-All representatives will be present to answer any questions or you can call 1.800.268.3768 for more information.
Cover-All Corporate Office 3815 Wanuskewin Road Saskatoon, Saskatchewan, Canada, S7P 1A4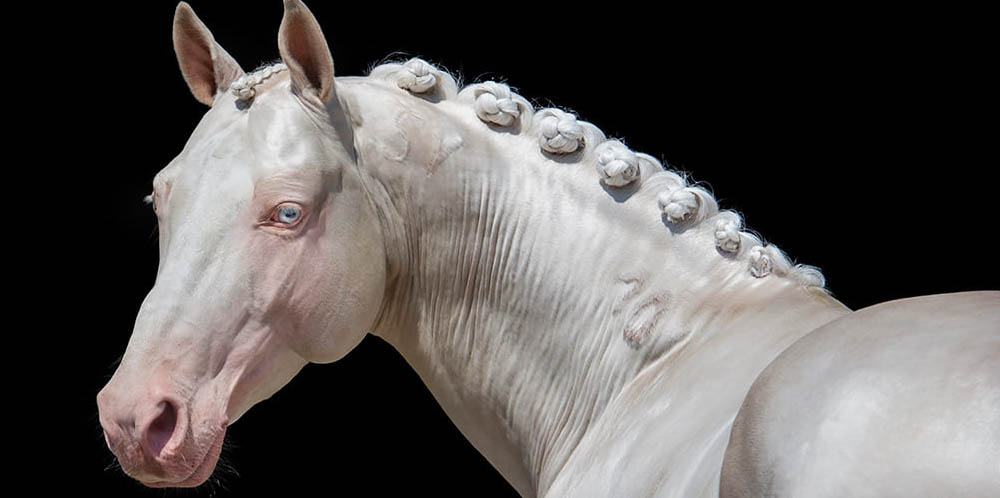 Cremello Stallion - Krem @Annie Damhof Photography / A Hungarian Sport Horse / Horse Breeding - Cremello Stallion Krem - Hungarian Sport Horse…
Read More