Stallions Standing At Stud - The Directory for Stallions at Stud
Springmeadows Stud
DOUBLE HOMOZYGOUS TOBIANO APHA REGISTERED STALLION & ELITE GRADED FOUNDATION SIRE !!!! - "PAWNEE EXPRESS Double Homozygous"
Bred from world champions throughout his pedigree,his sire ;- pawnee brave who is ( rom trail sire top 10 apha world champion ,jr working hunter & jr hunter hack sire champion)also world halter winners. Pawnee express has a very kind and willing disposition standing over 15.3hh & an awesome mover!!! He is trained in western pleasure and English hunter ,a quiet stallion very well mannered. He is a unbelievable sire with progeny winning championships around the world in all disciplines!!! All of pawnee express`s foals are very well marked and equal his kind nature.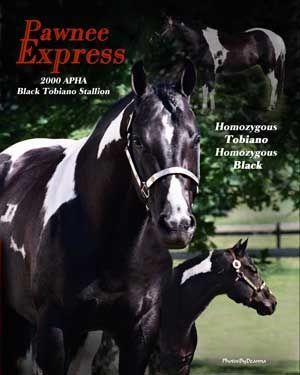 Elite graded as foundation sire with the baroque & Iberian horses of colour association. Quote from president of the association ``pawnee express is the only stallion in Europe To be considered as a foundation sire of baroque and iberian colour breeding,after searching high and low for a suitable stallion to begin a new era In colour breeding we were always disappointed That is until we came across pawnee express``
RED SKY WARNING: STANDS 16.HH - REGISTERED NTR TB WEATHERBYS (GB)1993 and H.I.S
Red is vary kind and gentle stallion he stamps his foals big !!!The same As his sire snow warning red has derby winners oaks etc in his pedigree His sire snow warning won 1.5 furlongs on the flat. Red hacks out with mares jumps/novice dressage so far red has Only sired one colt to date.
BONTE BART
Height 90cm registered & approved baihoca sire Tested heterozygous black/white stallion, bart is very Handsome and a real little showman, ideal for breeding Children`s riding & show ponies,so far bart has only sired Coloured foals even to solid mares,he is ideal for breedng Up or down in hands!! Watchout for him at shows around Berkshire