Songster - one of the oldest and most decorated horses of World War One
| | | |
| --- | --- | --- |
| | | Songster: one of the oldest & most decorated horses of World War one, who enjoyed his golden years in Quorn Hunt country. |
He was called up and paraded in Loughborough Market Square the day after war was declared in 1914. At 14yr old and just over 15hh was really too old & small. But his huge character, intelligence and bravery kept him and his rider Trooper Bert Main alive for the duration of the war. He was known to untie himself from his peg during heavy shelling then come back to Bert when the coast was clear. He knew the sound of the trumpet for water, would take himself off to come back on his own and stand waiting for his nose bag.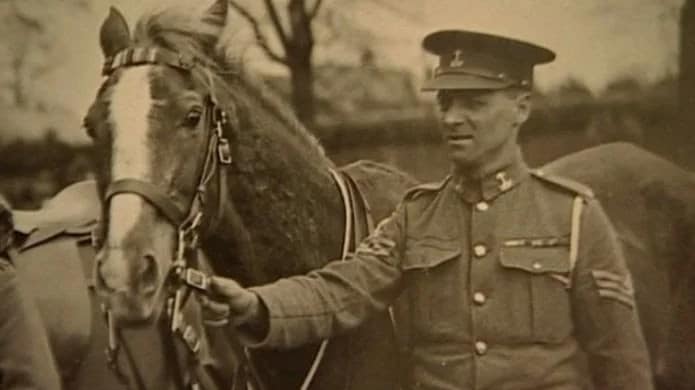 After the war, Bert bought Songster from the army and his yeomanry commander Major Harry Poole agreed he could live out his days at his farm in Woodhouse Eaves in Leicestershire.


He would regularly hunt with the Quorn Hunt and liked to join the yeomanry on their annual camps. He drew a milk float in to Loughborough once a week with Harry then would join him for a pint in the upstairs room of the Old Boot Hotel. No one could believe a horse could climb up & down stairs, never mind drink a pint!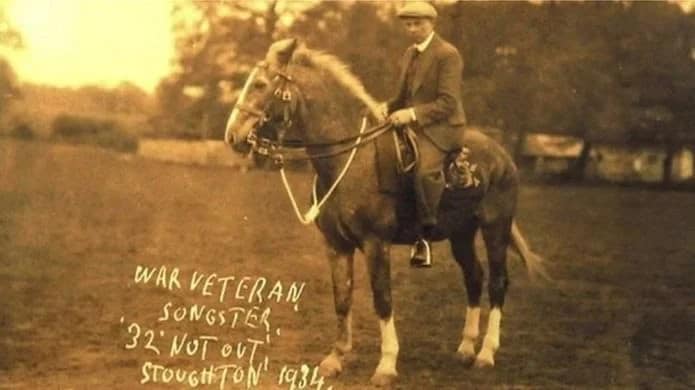 Songster died peacefully in 1940 at the farm aged 40. He was buried with his medals - Mons Star, 1914-1915 Star, General Service Medal, Victory Medal and 2 Territorial Long Service Medals.
ContentAdvert