Showjumping Ponies
Many of the worlds top riders begin their career in ponies and these top showjumping ponies have started many a rider on the path to glory. Here we celebrate these top showjumping ponies, watch videos of the great show jumping ponies past and present, also browse Stable Express horse classifieds to find show jumping ponies listed for sale and loan.

Amy Inglis - Lea Du Genier - Pony of the Year Show Grand Prix

Watch video of some of the top showjumping ponies in the world competing at FEI European Championships for Ponies

Click here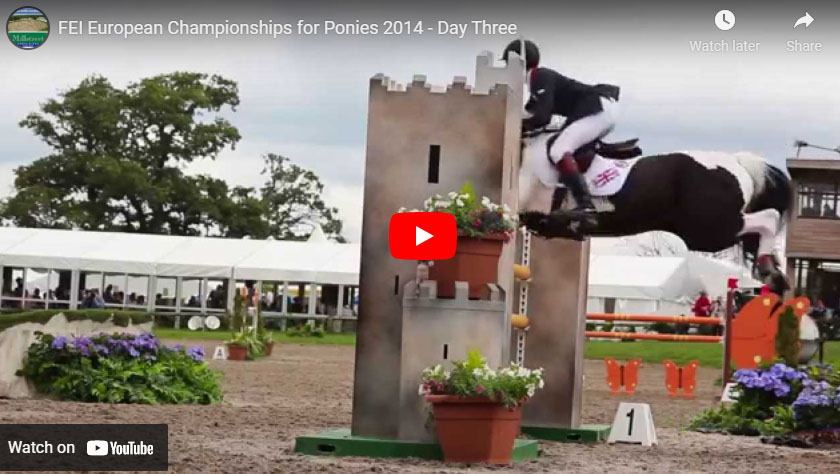 Looking for a pony for showjumping pony for sale or loan, from novice ponies to JA schoolmasters, browse online on Stable Express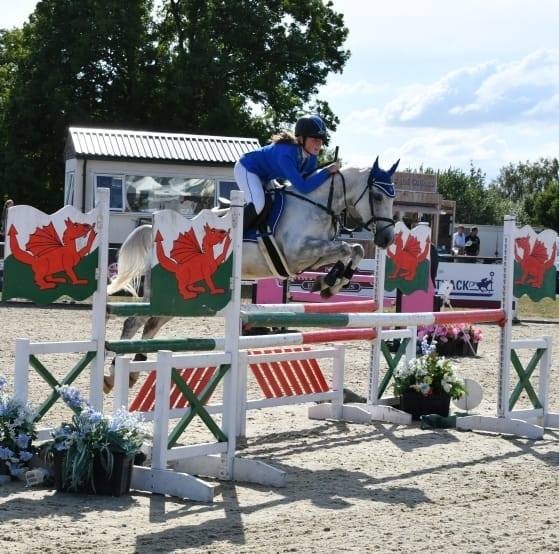 Triple D Showjumping Ponies
Triple D childrens showjumping ponies and sports horses. Backing and producing of children`s riding ponies, showjumping ponies for sale. Please call on 07487 269996
>> 148cm / 14.2hh Ponies For Sale
>> JA Ponies
>> 138cm Ponies
>> Dressage Ponies For Sale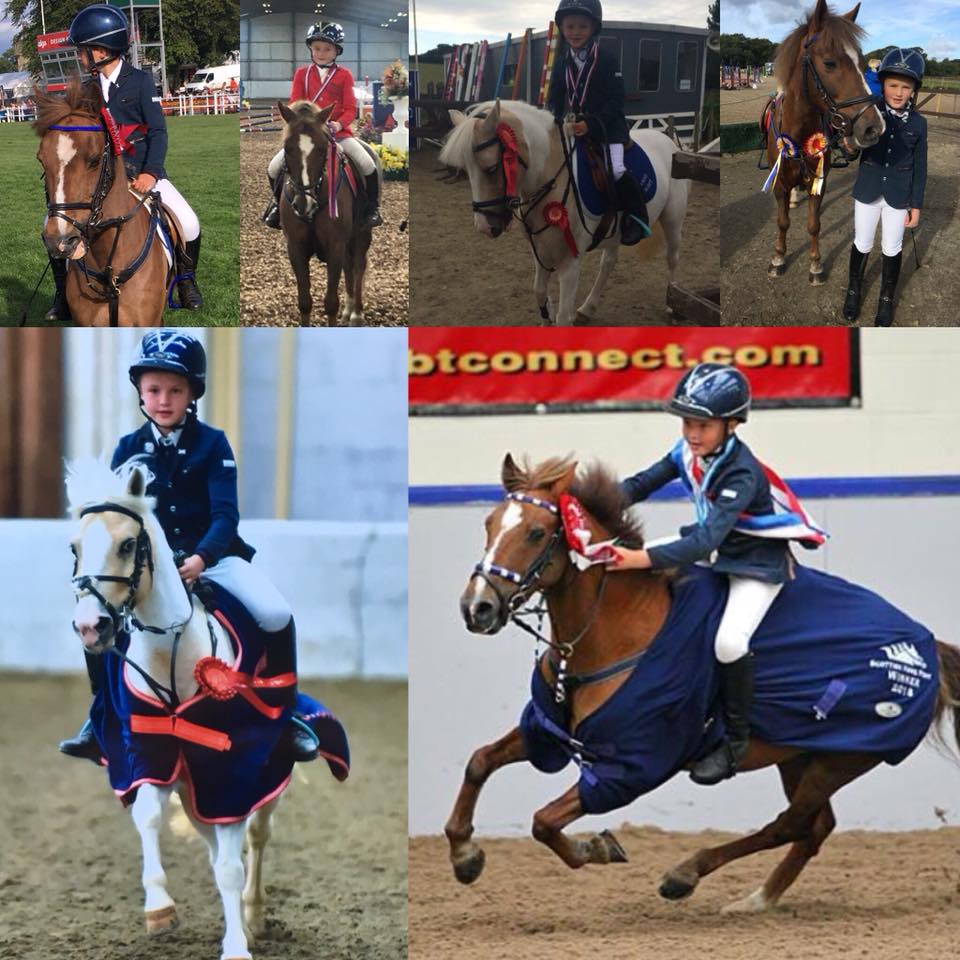 Stewart Brother`s Showjumping Ponies
Stewart Brothers Stables offer a premium selection of ponies for sale, including competition ponies and Young-stock. https://www.facebook.com/stewartbrothersshowjumpers/
Pumkins pondi Connemara Showjumping Pony Stallion

Have a look at showjumping pony legends, watch these amazing ponies in action.
Colton Maelstrom
One of the worlds most successful ponies, Colton Maelstrom attended 12 consecutive European championships with 8 different riders winning 8 team gold medals and three individual gold medals. Below you can watch a highlight reel of this legendary showjumping pony.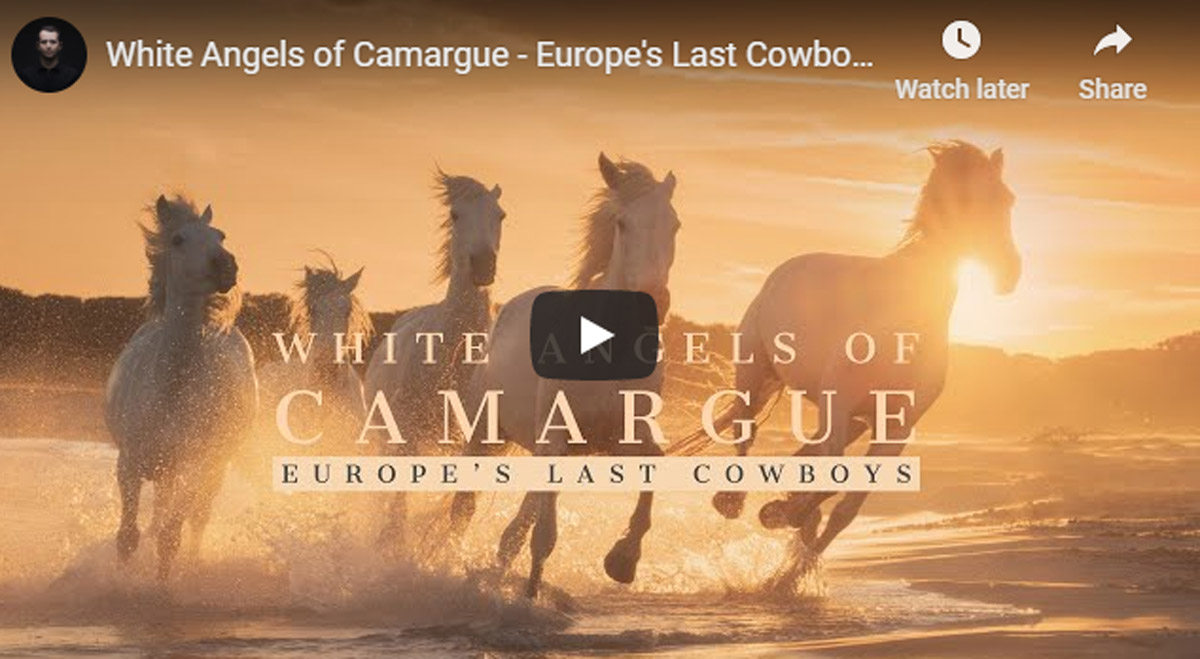 Read about the beautiful Camargue horse from the South of France, White Angels of Camargue - Europe`s Last Cowboys | Camargue Horses…
Read More
Premier Ponies
Premier Ponies - Producing ponies of quality with temperament in mind. We specialise in native ponies and their part breds, email premierponies@outlook.com, visit https://www.premier-ponies.com/

Cardwell Park Pony Stud
A small boutique stud situated on the beautiful South Coast of NSW, two hours south of Sydney. Phone: 0422 816 511
We are dedicated to breeding and showing quality youngstock derived from Arabian and Welsh bloodlines who possess excellent temperaments, conformation and show presence.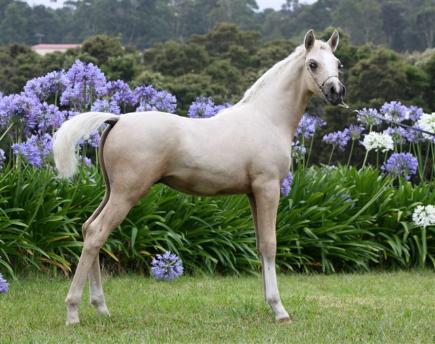 Whispered Wish Warmbloods and Weser-Ems
Whispered Wish has relocated to our new farm in Citra, Fl. Although we are still settling in after two major hurricanes, we love our new place. We are currently downsizing our herd and are sadly offering two lovely warmblood mares for sale. Please see our updated sales page.
We are continuing our pony breeding program and had recent success at the Weser-Ems inspection where our first foal was awarded Premium status. Stay tuned for new information. These warmblood ponies are offering a new type of mount for the smaller, competitive rider.
Citra, Florida 32113 , Call -(352)595-4570 / Email - hluing@ufl.edu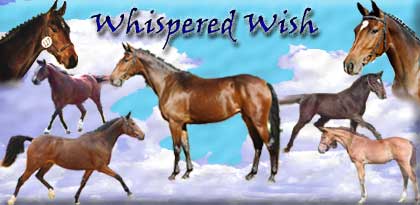 Dona Violetta -2002 Hanoverian filly by Don Frederico out of Preference by Weydon. Her fantastic bloodlines speak for themselves. This mare was bred by Judy Yancey and has great potential for riding or breeding. Violetta was a premature foal and will thus not grow to her full genetic height. However, this makes her a perfect mount for the smaller rider as she should mature approx 15.3+. Violetta is a friendly, sensible type and loves people. She is sound and ready to start training or be bred this spring. $8,000 Pattina-2000 Premium Holsteiner Mare by Riverman out of Kismette by Cabaret. She was site champion at the 2003 AHHA Florida inspection. Pattina is a very beautiful, modern type mare with fantastic gaits. She will make a top mount for FEI dressage or jumping. She is a super sweet, forward thinking mare with the spark that will make her a star! Pattina has been started under saddle, but her training was stopped due to financial hardship. This talented mare could go to the top and deserves a show home. $15,000
Magnolia
- Makuba / Courtash Kotton Kandy / Courtash Carnival
2004 Premium Weser-Ems Pony filly. This beautiful German Riding Pony filly is just what we ordered! Magnolia is one of the first Weser-Ems ponies born in Florida and will be attending the 2004 inspections. She will be my future dressage pony and broodmare for Whispered Wish.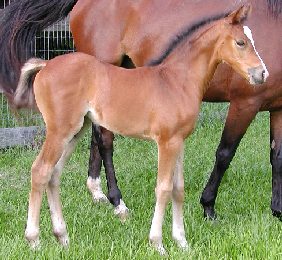 Coeur de Bella
- Coeur de Lion / Clytemnestra/Fabulous Reason. 2002 Oldenburg Filly - Registered Oldenburg NA
Bella was sold and exported to Canada and will be starting her dressage training in the fall. She is developing into a big, beautiful mare.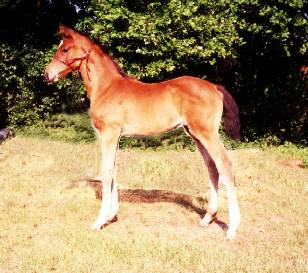 Derringer
- Bay gelding (should mature 16.2+hh) with left hind sock and a star. Derringer is very bold and friendly, and was imprinted at birth. He is an elegant type with a beautiful face. Very correct conformation, good movement, and an excellent temperament for an amateur. Derringer is well suited for any discipline.
This foal`s dam is Clytemnestra (aka Brandy), a MMB Oldenburg approved Tb mare. She is a lovely correct mare with elastic movement and a sweet disposition. She has excellent Tb sporthorse bloodlines such as Bold Ruler, Northern Dancer, and Nasrullah. Brandy is currently in hunter training and will be showing in the near future. Donnerluck has bloodlines that read like Who`s Who in warmblood breeding, with such greats as Donnerhall, Donnerschlag, Donnerwetter, Weltmyer, World Cup I, and Bolero appearing in his pedigree. Donnerluck is currently competing in dressage.
Pattina
- 2000 bay16+ hh Premium Holsteiner mare. "Pattina" excelled at the 2003 Florida Holsteiner inspections and was awarded premium status and named site champion! Pattina followed the legacy of her mare line since both her dam (Kismette) and grand-dam (Zase) were site champion mares. She is an elegant, modern type with expressive and beautiful gaits. She was bred by Charlotte Trentleman at Rebel Ridge Farm, and was purchased by Whispered Wish Warmbloods as a weanling .
This exquisite mare will be a star in FEI dressage and is starting her training under Sharon Jerdeman at Pennock Point Sporthorses.. She has excelled in breed shows with scores in the high 70`s since a weanling.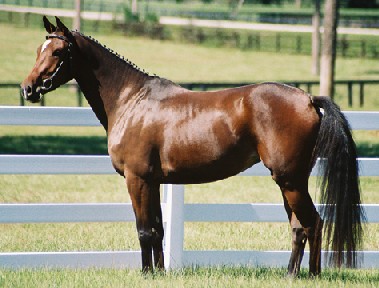 Pattina has a stellar pedigree that includes two Hilltop Farm Stallions: Riverman (sire) and Caberet (grand-sire). Riverman is the top bonited Holsteiner stallion in North America and the highest approved stallion in the history of Oldenburg N.A. He was reserve champion of his stallion approvals in Germany, and is commonly called the top model of the Holsteiner breed. Her dam, Kismette, is a promising young dressage horse currently schooling/showing 2nd level. Kismette was the champion of her Florida Mare Inspections in 1999. For sale: $15,000 price reduced since owner`s financial strains have discontinued training.
Pattina was judged by Hilda Gurney in the July edition of Warmblood Magazine.The comments were as follows: "This leggy Holsteiner filly is also in the "ugly" stage and although her topline is still underdeveloped, she has a nicely shaped head and a long elegant neck, well set into a long wither that reaches well into her back. She`s at the croup high stage but shows good muscling on her buttocks and gaskins. Her knees and hocks are big and strong appearing. She could have more bone below her knees but this will probably develop as she matures. Her pasterns appear long and very sloping at this time but again; I expect these to strengthen as she develops heavier, stronger bones. This fine filly should become a very elegant, modern type mare".
Yurrugar Show Ponies - Victoria | Australia
YURRUGAR is a boutique stud located between two beautiful properties in the Latrobe Valley/Gippsland Region, Victoria, and run by the Saunders Family, Paige, Jennie, Mark and Robert. Our focus is on producing quality 9.2HH to 10.2HH Shetland Ponies, and Riding Ponies up to 13.2HH. The Yurrugar prefix was officially registered with the three main pony societies (APSB, RPSBS, WPCS) in 1997, however we have been involved in a number of equine disciplines for well over 35 years. In this time, we have broken in/educated and/or produced some very successful ponies such as Mirinda High Society (exp NZ), Yurrugar On Show, Mondiso Park Waltzing, Mondiso Park Best Wishes, Mondiso Park Summer Love, Owendale Peter, Owendale Figurine, Owendale Promise Me, Elizabeth of Thorwood, Thorwood Dixieland, Cheraton Royal Scandal...just to name a few. Some beautiful Shetland Ponies that have called Yurrugar home in the past include the highly celebrated Harvestoun Sattoc (imp UK), as well as Chateau Gay Grant and Spring Park Melody.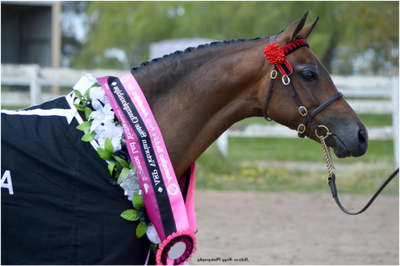 We believe outstanding females are the cornerstone of any successful stud, and we have spent many years acquiring our small band of wonderfully bred, and well performed, Riding Pony, and now Shetland mares. Yurrugar is home to outstanding stallions, as well as various top class youngsters of both breeds. We have based our Shetland Pony stud on the bloodlines we love, that being Wells and the Otway View Galaxie line. Otway view Tully is an outstanding stallion with a fantastic record for producing top Shetland Ponies and we feel very fortunate to have acquired him as our foundation stallion. We have an ideal type in mind and aim to breed quality Shetlands with good bone, beautiful fronts and rears, and that classic Shetland type. We believe we have a superb selection of ponies and look forward to our future in the breed.

We took a break from the ponies for quite a few years to concentrate on our show dogs and university commitments, however during this time we always kept our eye in on the scene by judging and remaining part of the Gippsland Regional APSB Promotional Group. 2015 has seen us come back with a bang, and a great deal of renewed enthusiasm. Both Jennie and Paige are on the GRPG Committee, and Paige also serves as state secretary for the APSB Victorian Branch Committee. Both are on the judges panel for a number of different breed and coloured horse societies. Pictured above is just a small selection of judging experiences for Paige.

Visitors are always welcome during the spring and summer months, but prior arrangement is appreciated.
yurrugar.ponies@gmail.com
Showjumping Ponies For Sale
| | | |
| --- | --- | --- |
| | | Showjumping Ponies For Sale |
From 12.2hh up to 148cm, ponies for sale from novice through to veteran schoolmasters, find a showjumping pony for sale.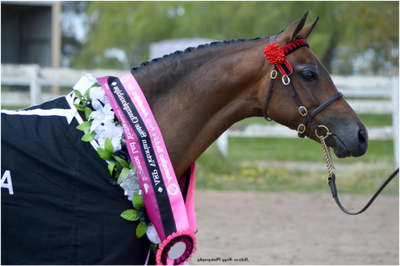 Yurrugar Show Ponies - Victoria | Australia
Australian Show Pony Breeder , Shetland Ponies, Riding Ponies and Show Horses / Email - yurrugar.ponies@gmail.com / Show Ponies For Sale / Showjumping Ponies
> More Info <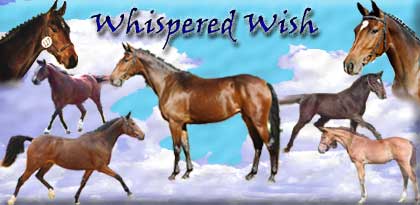 Whispered Wish Warmbloods and Weser-Ems
Breeding Quality German Riding Ponies and Warmbloods, Florida, USA / Call -(352)595-4570 / Email - hluing@ufl.edu / Ponies For Sale / Showjumping Ponies
> More Info <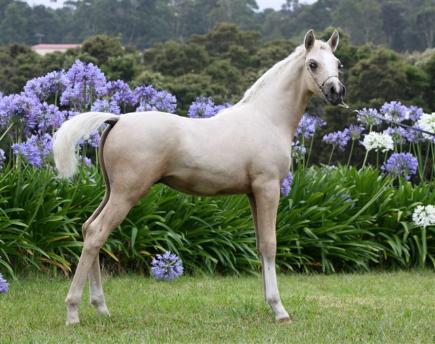 Cardwell Park Pony Stud
A small boutique stud situated on the beautiful South Coast of NSW, two hours south of Sydney. Phone: 0422 816 511 / Ponies For Sale / Showjumping Ponies
> More Info <

Premier Ponies
Quality native ponies, fantastic temperaments, email premierponies@outlook.com / Ponies For Sale / Showjumping Ponies
> More Info <
Looking for foals for sale, browse through our equestrian classifieds and find sport horse foals, clydesdale foals, warmblood foals, foals for showjumping, dressage and eventing. Coloured foals with excellent breeding, foals and young horses for sale