Selle Francais Horses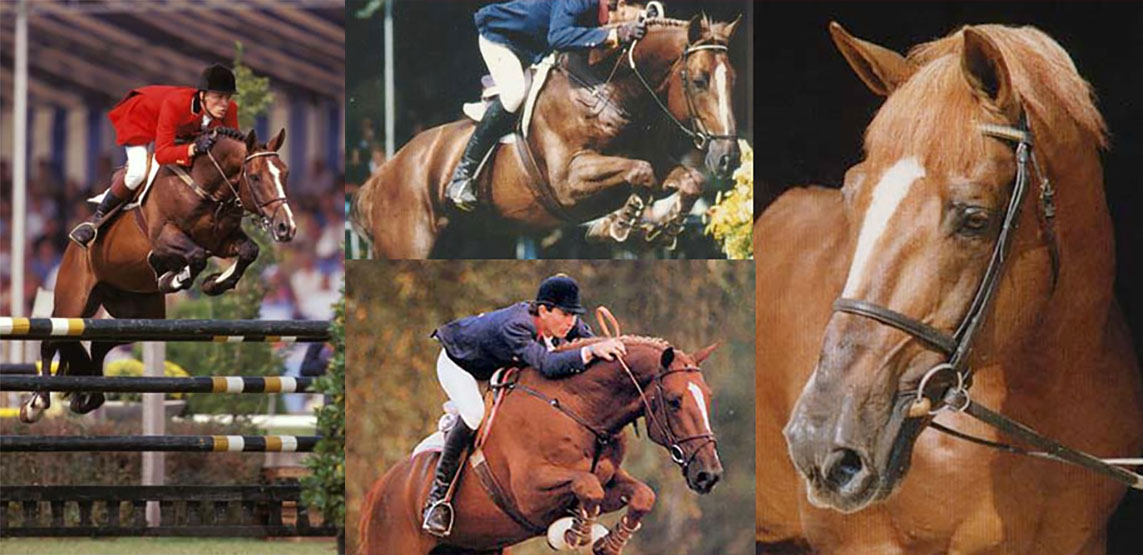 | | | |
| --- | --- | --- |
| | | Selle Francais Horses |
Although the registry for the Selle francais was founded in 1958, French breeders have been crossing their local mares to trotters, Thoroughbreds, Arabians, Anglo-Arabians, and Anglo-Norman horses to produce the Selle Francaise type for several hundred years. The Anglo-Norman was developed in Normandy, in northern France, by crossing Norfolk Trotters, Thoroughbreds, and Arabs. The Selle Francaise, France`s Sport Horse, most closely resembles a large-boned Thorughbred with a strong back, a long neck, sturdy legs, and a height of 15.2-17.0 hands. Unlike some other Warmbloods that result from crossing smaller riding horses with draft-type breeds, the Selle Francaise is most praised for its quiet, willing, people-oriented behaviour.

Watch Selle Francais Stallion Nabab De Reve competing at La Baule in France


The strongest influence on the Selle Francaise is Thoroughbred blood. Therefore, many Selle Francaise horses have Furioso, Fra Diavolo, Ultimate, Rantzau, Le Mioche, and Popof in their pedigrees. One of the most influential Anglo-Arabian stallions appearing in Selle Francaise pedigrees is Nithard. Some very famous Selle Francaise stallions have been influential upon the development of other Warmblood breeds as well. For instance, the Selle Francaise stallions, Furioso II, Inschallah, and Zeus have played an important role in the Oldenburg breed. Cor de la Bryere is also an important name in Holsteiner pedigrees, and Alme, the sire of the famous Selle Francaise stallion, Galoubet A, is found in the pedigrees of most European sport horse breeds.

Like some other breeds that have been discussed here, the Selle Francaise registry conducts an annual inspection of both stallions and mares by sending a representative from the French National Stud to the United States every year. The inspection fee for stallions is $500 and the inspection fee for mares is $100. Horses are inspected in the disciplines of jumping, dressage, and in-hand demonstrations.

Selle Francais horses is the French warmblood breed renowned as excellent sport horses especially in the sphere of showjumping, below you can browse through and see some of the big selle francais names past and present


Quidam De Revel - Selle Francais Stallion
One of the most influential show jumping stallions of all time, Quidam de Revel revel highlights the scope and athletisism of the Selle Francais horse breed, representing France at the Barcelona Olympics with Herve Godignon he would later be sold to Denmark and compete at many other show jumping championships with Thomas Velin. Quidam De Revel proved himself to be one of the worlds leading sires and his selle francais bloodlines can be found in thousands of the worlds top competition horses. Below you can watch a video of Quidam de Revel with Thomas Velin at Falsterbo horse show in 1998.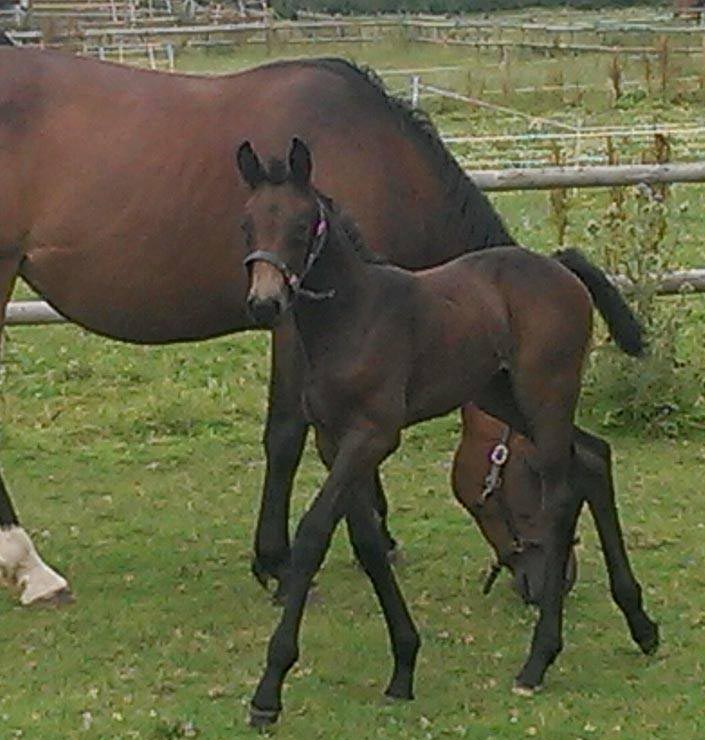 Foals For Sale
- High Offley Stud breeder of showjumping foals with excellent pedigree`s, selle francais bloodlines`s that include Nabab de Reve, Alme, Grand Veneur and many others / Call :
07811 329229
.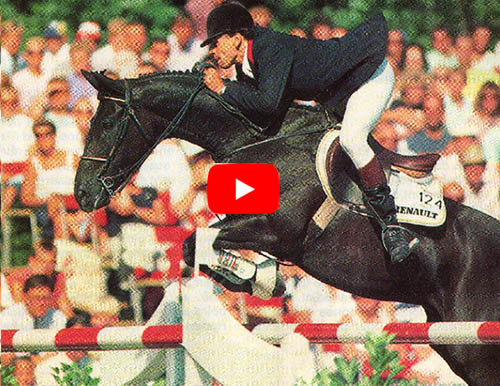 Jappeloup
Jappeloup is the little selle francais horse who caught the imagination of the world, standing at 15hh he represented France at the 1988 Olympics and winning gold with rider Pierre Durand.

Jappeloup has since become a showjumping legend inspiring a move and having a statue dedicated to him put in the Olympic park
Diamant de Semilly (Le Tot de Semilly x Elf III)
A Selle Francais stallion who was ranked in the WBFSH top sire rankings in 2015 (1st) and 2016 (2nd), Diamont de Semilly represented France at many major championships and was part of the gold winning team at the 2002 world equestrian games, and the silver winning team at the 2003 European championships. Diamant de Semilly possesses some of the most prominent Selle Francais bloodlines that include Le tot de Semilly, Grand Veneur, Elf III and many others, below you can watch Diamant de Semilly in action.
Browse through Stable Express and find information on selle francais stallions at stud, selle francais horses for sale and breeders of selle francais horses from all around the world.
Galoubet A
Galoubet A is very important showjumping sire, a son of the famous Alme, Galoubet A is a sire of sires, offspring include Baloubet du Rouet, Taloubet Z, Quick Star and Jalisco B all of whom competed at the highest levels of the sport as well as being among the worlds leading breeding sires. Galoubet was competed by Gilles-Bertran de Ballanda and together won numerous grand prixs and other international competitions.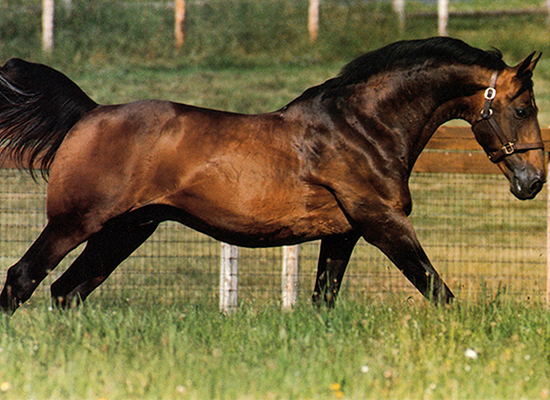 Le Tot De Semelly
- Selle Francais Stallion
Le Tot De Semelly was one of the worlds leading showjumping sires, progeny of Le Tot De Semelly include Diamont de Semelly a regular in many French nation cup teams.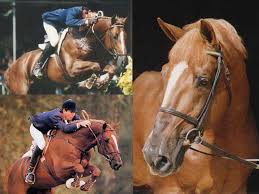 Frou Frou D`anchin
Imported to the UK by
High Offley Stud
, Frou Frou D`anchin was a selle francais stallion who had some of the finest bloodlines from France including Uriel & Grand Veneur.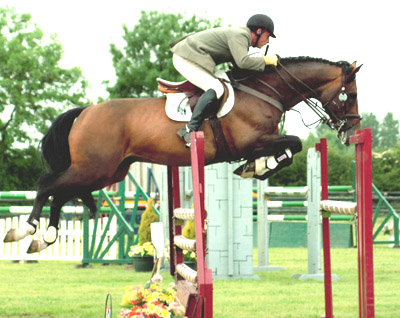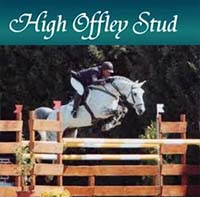 UK breeders of Selle Francais Horses, with a selection of foals and young horses for sale with some of the finest warmblood bloodlines.
View High Offley Stud Horses

If you would like to feature your horse on Stableexpress, please email us at Horses@stableexpress.com


Baloubet du Rouet
- Elite Showjumping stallion
Along with Brazilian rider Rodrigo Pessoa, Baloubet du Rouet dominated world showjumping winning the world cup final three years running as well as the Olympic gold in Athens, Greece in 2004. Baloubet du Rouet combined two great selle francais bloodlines Galoubet A & Starter, for more information on
Baloubet du Rouet and watch a video of him & Rodrigo Pessoa in action click here.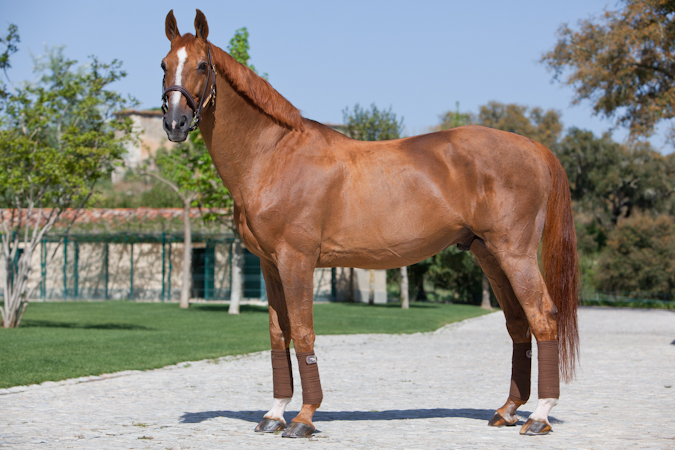 ContentAdvert
Colour Of Money
- Coloured Warmblood Foal
Selle Francais bloodlines can now also be found in many other European bloodlines, Colour of Money is a colt bred at High Offley Stud sired by the coloured stallion Fernando who is a son of the great Kannan (a Belgium Warmblood who represented France) out of a mare that included the bloodlines of the Nabab Reve.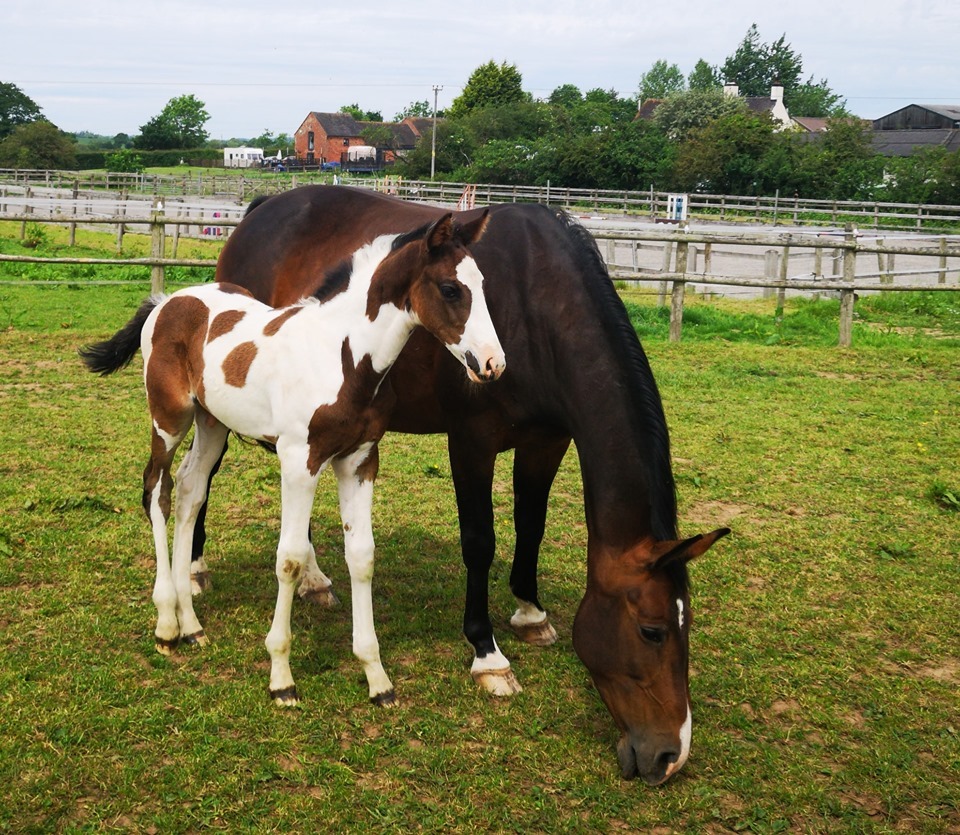 Nabab De Reve
Born in Belgium Nabab De Reve has a solid French pedigree and is registered with the Selle Francais studbook. Nabab De Reve is sired by Quidam De Revel and competed at the highest levels of the sport and is recognised as one of the worlds leading showjumping sires with a large number of offspring competing successfully.
Watch video of Nabab De Reve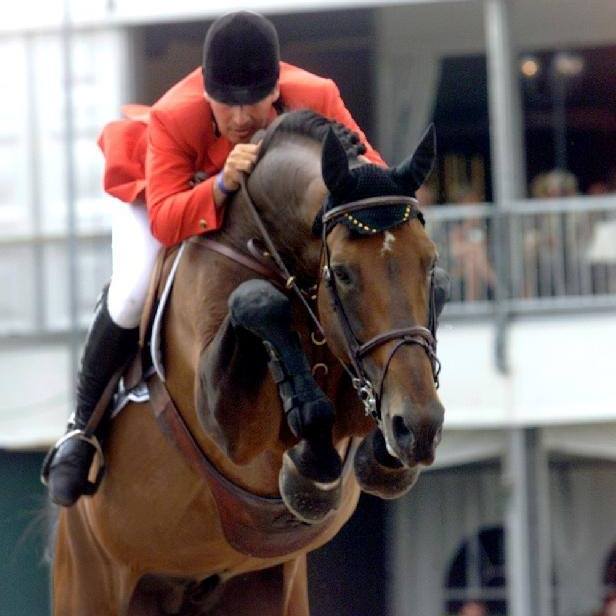 Warmblood Foals For Sale at Euro Sport Horse
Euro Sport Horse is a British stud farm that includes a breeding program that includes numerous Selle Francais bloodlines, these include Bon Ami, Baloubet Du Rouet, Calypso V, Jokinal, Starter, Galoubet A and many others please call
07968 161133
or email
h.vanheyningen@gmail.com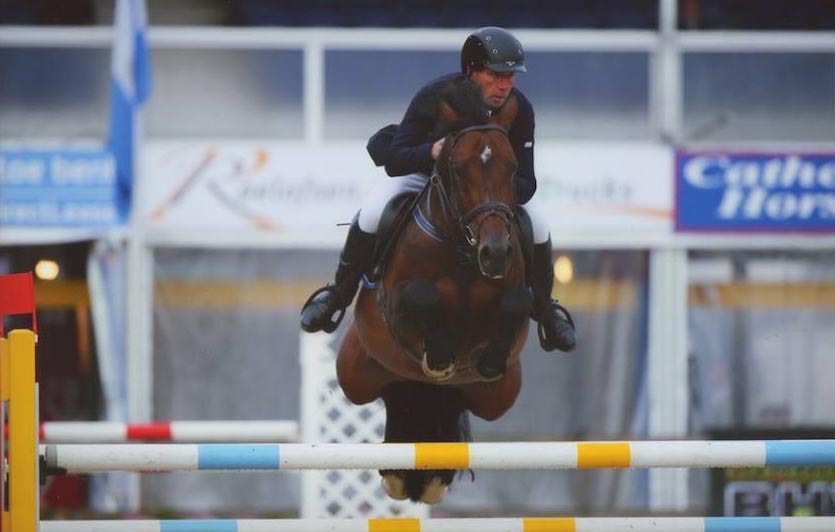 Candy de Nantuel
A very exciting young stallion from the very best selle francais bloodlines, sired by Luidam out of a Diamont de Semilly mare.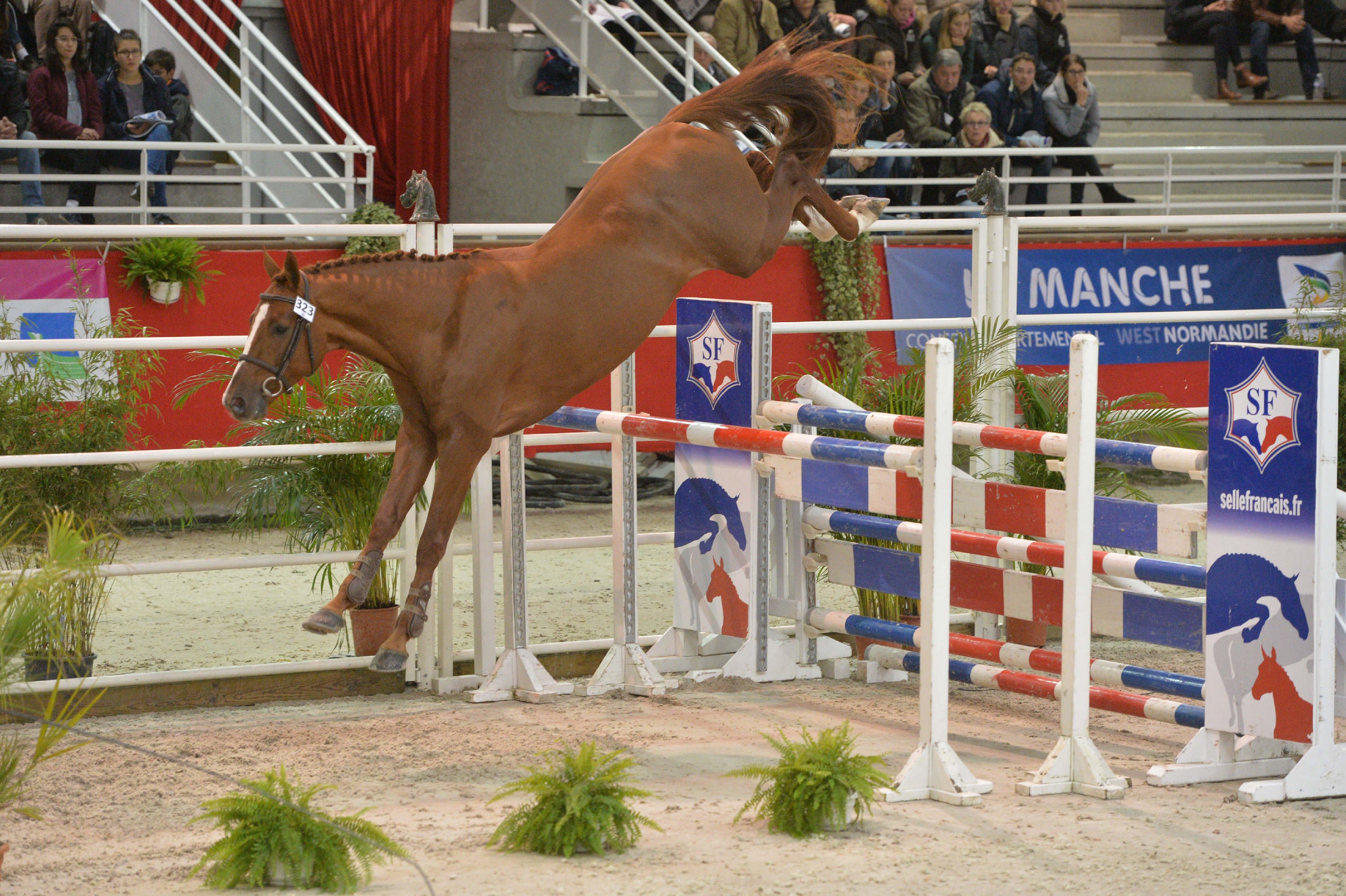 Quidam De Revel - Olympic Stallion
Quidam De Revel is one of the first legendary showjumping breeding stallions, competing at the highest levels of the sport as well as breeding many exceptional showjumping horses.
Watch Quidam De Revel competing at the Olympics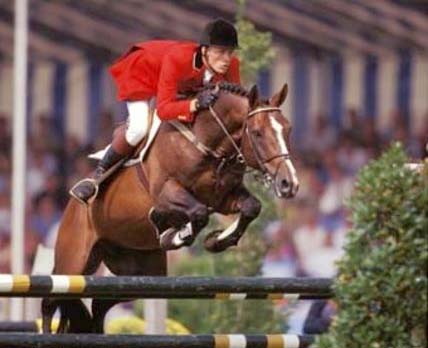 Below you can watch Jappalout with Pierre Durand winning gold medal for France.

Flipper D`elle
- Double Espoir x Jalisco B
Another little horse with a big heart, Flipper D`elle was an excellent competitor and winner of the French national championships as a yound horse and would progress up to winning grand prix`s all around Europe.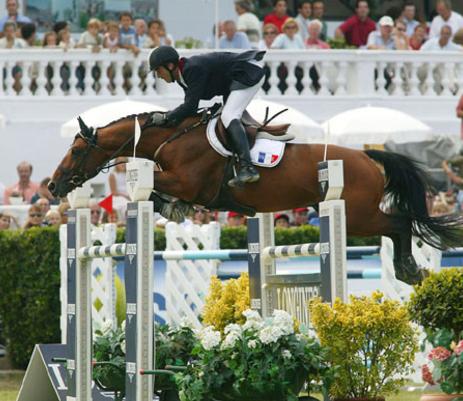 Haras De Baussy Stud Farm
A Selle Francais horse stud farm started before World War II, Mr. Navet introduced imported English Thoroughbred bloodstock into the Normand Cob bloodlines to allow for a sturdier and colder sporthorse. During the war, horses were stolen or used by the Germans for military purposes, but fortunately, they hadn`t stolen everything.
Mr Navet`s son, Alain Navet, took a large interest into developing show jumping after the war in Europe. Alain rode in many four star Grand Prix`s throughout Europe, and was selected for the Tokyo Olympic games in 1964. Alain had four children: Nellie, Thierry, Eric and Sylvie.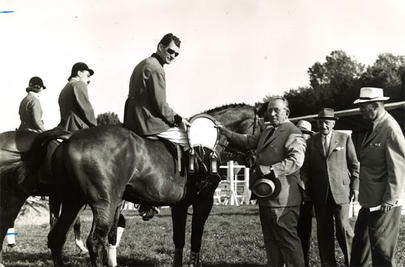 Thierry Navet took over his father`s studfarm operation at the age of 25, while Eric went on to become an Olympic rider for the French team. By earning his international credit through his win the European jumior championships, and practicing with George Morris shortly afterwards, Eric soon became a world class rider and trainer. With Quito de Baussy, Eric achieved what many riders had never achieved: 6 medals with one horse.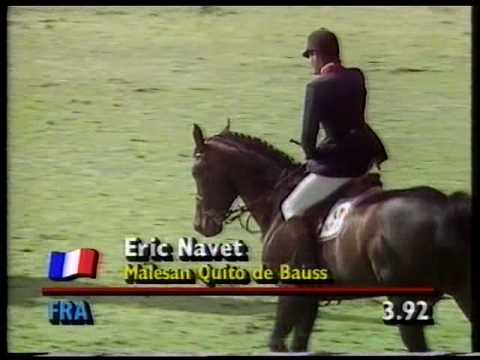 Thierry`s studfarm blossomed into a premium sporthorse facility that cannot be compared to another. All of Haras de Baussy`s horses have either competed or qualified for the young horse championships in Fontainebleau.
Other Grand Prix riders who have been based at the farm includes Thierry Navet, his son Jerome Navet and Bernard Mathy, cousin of Belgian world class rider Francois Mathy, Jr.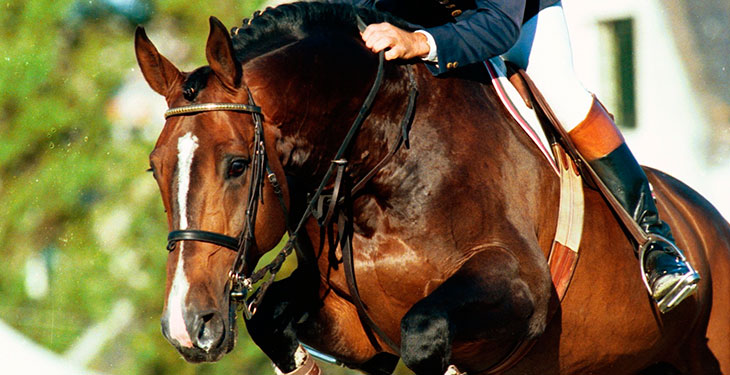 Baussy`s Broodmares
1. Star de Baussy: 16.2hh chestnut Selle Francais mare by sire: Uriel and dam: Urgande B Bred for 2005 to: Verdi
2. Hosmanvillaise: 16.3hh bay Selle Francais mare by: Tsar de Baussy and Ismanvillaise Bred for 2005 to Echogene laTour
3. Rilka du Meslier: 17hh bay Selle Francais mare by: Feu Sacre and Kalinka du Meslier Bred for 2005 to: Echogene laTour
4. In Time de Baussy: 17.1hh chestnut Selle Francais mare by Quito de Baussy and Tea Time de Baussy
5. Tea Time de Baussy: 17hh chestnut Selle Francais mare by Grand Veneur and Elvire de Baussy This is our prize mare. She won the Fontainebleau championships as a 4,5 and 6 year old at Fontainebleau, elected elite. Her products include In Time de Baussy, mare (Quito de Baussy), Jet Time de Baussy, mare (Quito de Baussy), King Time de Baussy (Quito de Baussy), My Time de Baussy, stallion (Quidam de Revel), New Time de Baussy, stallion (Concorde DE), Peace Time de Baussy, mare (Oberon du Moulin), Quick Time de Baussy, colt by (Verdi)
6. Gala de Baussy: 16.2hh chestnut Selle Francais mare by: Verdi
7. Jaimie de Baussy: 16.3hh bay Selle Francais mare by: Tsar de Baussy and Star de Baussy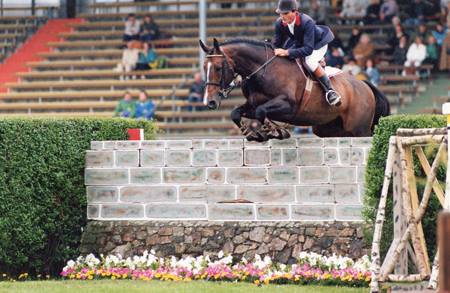 Quito de Baussy
- The Stallion with 6 Medals!!!
Winner of 6 showjumping medals, including the team and individual gold at the World Equestrian Games in Stockholm, and individual gold at the following year`s European championships. He took the bronze medal in Barcelona in 1992 and the bronze in the champions of Europe in 1993. Numerous Nation`s cups winnings for France throughout the world, and has brought over $1.5 million in prize money.